Former Baseball Stars Among the Victims of Alleged Crypto Ponzi Scheme
Following on from the BitClub fraud, an investigation in the US has led to charges for two suspects in an alleged crypto Ponzi scheme. At the end of January, the US Secret Service arrested the founders of Zima Digital Assets.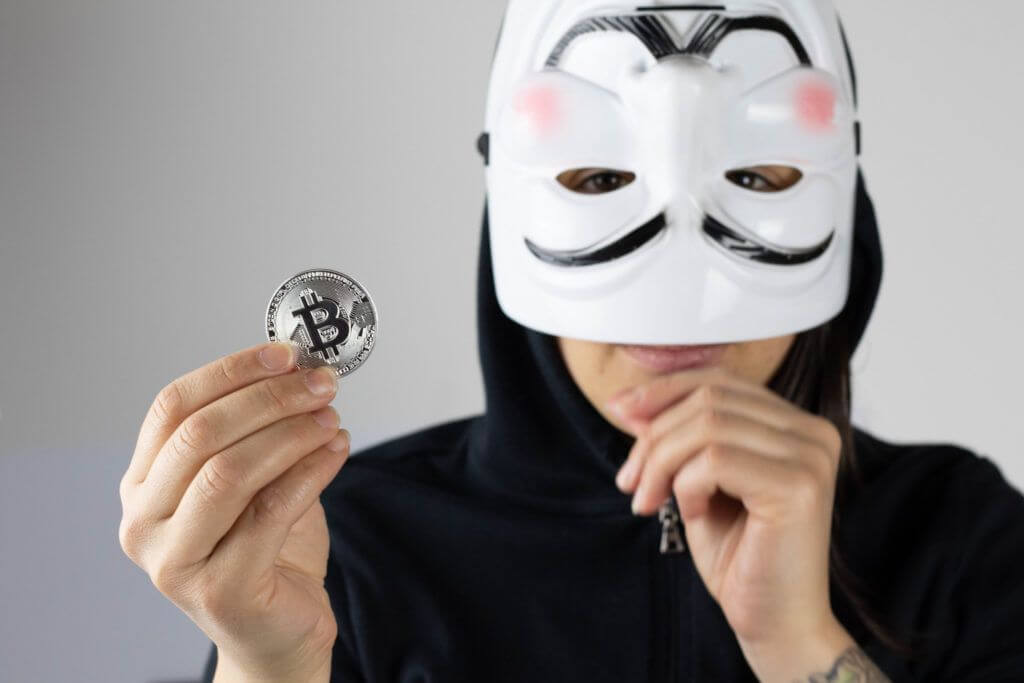 "Girl with white mask holding Bitcoin" (CC BY 2.0) by wuestenigel
What Has Happened?
The news of these charges mention John Michael Caruso and Zachary Salter as the suspects in this alleged fraud. Both are based in Arizona and they are the co-founders of Zima.
It has been claimed that they conned investors into joining their scheme. This was done by posting images and comments about their own luxury lifestyles and high earnings.
Among the supposed victims of this crypto Ponzi scheme are some former professional baseball players. However, no names have been given out in this respect yet. Neither is it clear how many high-profile investors got involved in the scheme.
Caruso, aged 28, uses the nickname Krypto King when posting on social media. He says that he has been actively involved in cryptocurrency investing since 2012. However, some sources suggest that he has a criminal record and was in jail as recently as 2017. Caruso was once called "the Michael Jordan of algorithmic cryptocurrency trading" in an online article.
The other founder is Salter, aged 27. He has been described as being an aspiring R&B a singer. Salter is believed to use the artistic name of Sweet Talker.
Their social media accounts boasted of buying expensive products, despite the fact that both claimed to have no taxable income. They have now both been charged on two counts. These are money laundering and conspiracy to commit wire fraud.
The success that they claimed in crypto investing led to them being featured in various publications. These include Entrepreneur and Forbes.
How Big Was the Scheme?
This alleged crypto Ponzi scheme is said to have hooked in over 90 people. The total amount invested in Zima has been put at a minimum of $7.5 million. It is believed to have been operating since mid-2018.
Among the suspected victims are senior citizens, as well as wealthy baseball stars. At the time of writing, it is reported that Zima is still accepting new investors.
Their website tells visitors that they run "private funds focusing on investments in cutting-edge technologies". Crypto and other assets based on the blockchain are specifically mentioned.
Accountants investigating the case now think that none of the invested money was used to buy cryptocurrencies. Just $1.9 million from the crypto Ponzi scheme is also thought to have gone back to investors in the form of returns. Instead, it has been claimed that they spend it directly on funding their luxury lifestyles.
This included renting the Krypto Castle mansion and spending close to $1 million on private jets and luxury hire cars. They are also believed to have lost a fortune while gambling in Las Vegas.
Remember to always follow good advice on investing without getting scammed.