Twitter's Dorsey is wrong on Bitcoin says UK finance chief
Twitter CEO Jack Dorsey is way off the mark in his prediction of Bitcoin's future says a UK finance chief.
And claims the first peer to peer currency, established in 2009, is set to become the world's sole digital currency in 10 years is erroneous, according to Nigel Green, CEO of British financial firm deVere Group.
The comments come after Twitter founder Jack Dorsey claimed that Bitcoin be the sole dominant force in digital currency thanks to its availability and peer to peer network abilities.
Twitter records a profit
Mr Dorsey, whose company Twitter recorded a profit for the first time in 12 years last quarter due to cost cutting, told The Times newspaper he has high hopes for Bitcoin.
He revealed: "The world ultimately will have a single currency, the internet will have a single currency. I personally believe that it will be Bitcoin."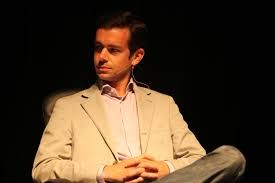 But Mr Green, founder and CEO of deVere Group, who launched his own deVere Crypto app due to "soaring global demand", said: "I do not believe that Bitcoin will become the world's sole currency in 10 years.
"The original cryptocurrency is likely to remain the most dominant one in the market for some time, especially with its scalability issues being tackled.
"However, I am confident that there will be many successful cryptocurrencies alongside Bitcoin. This is primarily because they all have different inherent characteristics, strengths and values and, therefore, they are useful in different ways for people and organisations.
"Also, the market itself is set to grow exponentially, resulting in greater usage of and investment in all the major cryptocurrencies.
"This growth in the market will be driven by many factors.
"These include that simply an increasing number of individuals, firms and organisations are becoming aware of, have a better understanding of and use cryptocurrencies; and also because financial regulatory bodies around the world are increasingly looking to regulate cryptocurrencies, which will give investors even more protection and confidence in the market."
Ether is one to watch
Mr Green added that Ether, the coin linked to Ethereum, the open-source, public, blockchain-based distributed computing platform could overtake it adding : "Jack Dorsey is, clearly, extremely bullish on Bitcoin, but I believe that its closest rival, Ethereum, could in the near future take over as the world's biggest and most important cryptocurrency.

"I'm noticing a huge shift towards considering Ethereum as a blockchain [the revolutionary technology that underpins cryptocurrencies] platform rather than just a cryptocurrency.
"Many companies are launching their Initial Coin Offerings (ICOs), which are the cryptocurrency equivalent of IPOs, on Ethereum. In addition, the fact that it uses smart contracts makes it significantly superior to the 'transaction based' Bitcoin."
The deVere CEO added: "Whilst I disagree with Mr Dorsey's claim about the world having one single currency in 10 years and that it will be Bitcoin, it does underscore the growing assertion that digital currencies are here to stay and that the market is growing – despite the best efforts of financial traditionalists.
"There is a huge and growing demand for digital currencies in our increasingly digitalised world."
Social media giant Twitter has also announced it will folllow in the footsteps of Facebook and Google, by implementing a ban on advertisements related to cryptocurrencies.
Sky News reported the controversial San Francisco firm will implement a ban within two weeks.
They hope to be able to block ads associated with cryptocurrency wallets, exchanges and initial coin offerings, although they claim that they will have a number of exceptions.
Twitter has so far refused to confirm that the ban will go ahead but have not denied reports.
Meanwhile Rob Leathern, Product Management Director at Facebook confirmed the company is to wipe out all "deceptive advertising" as it updated its policy extending it to financial products.
He said: "Two of our core advertising principles outline our belief that ads should be safe, and that we build for people first. Misleading or deceptive ads have no place on Facebook.
"We've created a new policy that prohibits ads that promote financial products and services that are frequently associated with misleading or deceptive promotional practices, such as binary options, initial coin offerings and cryptocurrency.
"We want people to continue to discover and learn about new products and services through Facebook ads without fear of scams or deception. That said, there are many companies who are advertising binary options, ICOs and cryptocurrencies that are not currently operating in good faith."
"This policy is intentionally broad while we work to better detect deceptive and misleading advertising practices, and enforcement will begin to ramp up across our platforms including Facebook, Audience Network and Instagram. We will revisit this policy and how we enforce it as our signals improve.
We also understand that we may not catch every ad that should be removed under this new policy, and encourage our community to report content that violates our Advertising Policies. People can report any ad on Facebook by clicking on the upper right-hand corner of the ad.
"This policy is part of an ongoing effort to improve the integrity and security of our ads, and to make it harder for scammers to profit from a presence on Facebook."