The 5 Best Bitcoin Wallets You Should Consider Today
One of the fundamental issues that cryptocurrency beginners may not realise is that before you buy Bitcoin or other forms of digital currency you must first have the means to store them.
In this article, we are going to take a look at the best Bitcoin wallets around and the benefits they offer.
Blockchain.info
First launched back in 2011, Blockchain.info is probably the oldest and most established Bitcoin wallet on the market today – and for good reason. It is undoubtedly an effective way to store your Bitcoin, with its app providing a high level of mobile integration. While our Blockchain.info review argued that it may be best for smaller balances, it is still a fine solution to have access to.
Coinbase
As we outlined in our Coinbase review, the platform is an exchange that also offers wallet services, again with the option of a mobile app which can be used on both Android and iOS devices. It also offers a host of features, but perhaps our favourite is the ability to send payments simply by using their Coinbase wallet username – a great idea which gives the service the feel of other online payment services like PayPal.
Exodus
While our Exodus review makes the point that the service does not currently have mobile apps, the key advantage that this wallet has going for it is the sheer wealth and number of different cryptocurrencies that it supports. It is also one of the best-looking wallets out there, with a clear desktop interface highlighting the value of your various interests in a concise manner.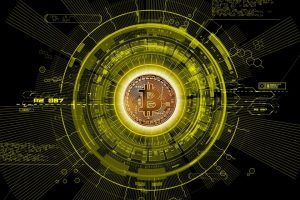 Ledger Nano S
The key USP for this wallet is that it is an actual physical device. Hardware wallets are an interesting part of the cryptocurrency world, as they allow you to store the keys required to access coins offline – the idea being that you, therefore, cannot be hacked. This is probably the best known and most popular model of hardware wallet available today.
Mycelium
If you're someone who is always on the move, the chances are that a desktop-based wallet will ultimately not be suitable for your needs. Luckily, that's where a service like Mycelium comes in, as it is a mobile-only wallet. An award-winning app, the service allows you to send and receive Bitcoin and benefit from a high level of security and numerous third-party integrations.
Plenty of options
Whatever your needs, you can rest assured that the best Bitcoin wallets in the world today will undoubtedly have the services and support you require. There are plenty of other options out there too, so take some time to ensure you get the wallet that is right for you.