Thailand Planning to Tax Cryptocurrency Investors
Cryptocurrency investors will pay 7% VAT tax and 15% on capital gains in a proposed new law that is taking shape in Thailand.
Finance minister Pisak Tantivorawong made the announcement on Tuesday, March 27, 2017.
If approved by the legislature – and this is very likely – the new laws are expected to put more pressure on cryptocurrency investors after a devastating month for the market.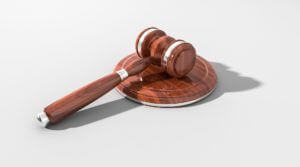 The new measures contained in two drafts are designed to curb tax evasion and money laundering. The draft legislation has reportedly gone through cabinet twice. The final approval was given last after an initial draft was reviewed by the Council of State, Bangkok Post reports.
Traders will still stand a chance to get a waive on their VAT. They are however not protected from liability in the absence of capital gains.
Under the proposed legislation, exchanges will be expected to implement strict know-your-customer policies failure to which they will be fined heavily. The first set of laws are particularly at deanonymization of cryptocurrency transactions.
Unclear Direction
Thailand's stance on cryptocurrencies has rather been shaky but the central bank recently advised financial institutions against dealing with cryptocurrencies.
Financial institutions stopped supporting cryptocurrency transactions in February and the government hinted at tax regulations. Banks and financial institutions are are barred from offering investment advice on cryptocurrencies. Customers also cannot use their credit cards to make cryptocurrency purchases.
Banks terminated their relationships with cryptocurrency exchanges like TDAX immediately after the directive.
While the government may have some legitimate objectives with the planned taxation, former finance minister warns law makers against allowing "their conservative instincts to result in draconian regulations," Korn Chatikavanij said. All parties should be open minded about the emerging phenomenon, he added.
The country is controlled by a military regime which Korn describes as "fiscally moderate."
Vibrant Cryptocurrency Space
Thailand is one of the most active locations for cryptocurrency transactions with volumes quadrupling in 2017 from the previous year.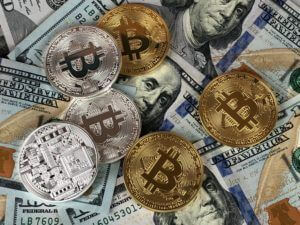 OmiseGo is one of the success stories to come out of the country. One of the best performing cryptocurrencies now, OmiseGo's ICO raised $25 million.
However, the lack of a clear regulatory framework has seen many start ups flocking to crypto-friendly Singapore.
The proposed regulatory framework could see more cryptocurrency start ups moving away to friendlier locations like Hong Kong, Malta or Switzerland.
JFin, a project that aims to develop a decentralised lending platform Is postponing the listing of its utility tokens until May 2 amid the regulatory uncertainty. Users are however free to trade in them on other exchanges. Its presale reportedly saw 81% out of 100 million JFin coins on offer sold in a day.
J ventures, the company behind the platform created a total of 300 million tokens. An estimated $21 million was raised during the presale.