SBI Finally Launches Crypto Exchange, Months after Receiving License
SBI Holdings, one of the largest financial institutions in Japan has opened its cryptocurrency exchange dubbed VCTRADE ending a long period of anticipation. Plans for the platform have been underway for close to two years now.
This is despite being granted a license by the Financial Services Agency late 2017. It instead focused on bolstering its security in the wake of high profile attacks affecting cryptocurrency exchanges for much of this year.
It now becomes the first cryptocurrency exchange backed by a bank.
VCTRADE has however been running a limited involving about 20,000 pre-registered users for close to a month now. Traders could trade XRP, Ripple's native cryptocurrency against the Japanese Yen during this period. SBI is involved in another project with Ripple to test Ripple's blockchain network for payment transfers across Asia.
Trading pairs
Apart from XRP, VCTRADE has also added support to BCH/JPY and BTC/JPY pairs.
This is positive news for the XRP community because of the potential to boost volumes and XRP prices. VCTRADE is operated by SBI Virtual Currencies, a subsidiary of SBI Holdings.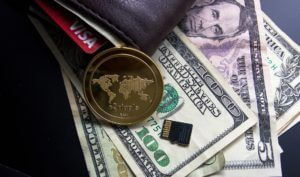 SBI has various interests in the cryptocurrency sector including a stake in bitFlyer, another leading exchange. There are reports of interests in CoolBitX, a Taiwanese wallet developer.
Japanese residents aged over 20 years are eligible to join. Applications from corporate customers are however not being considered at the moment according to the company.
Japan is one of the leading trading hubs in the world but also has one of the strictest legal frameworks on cryptocurrency trading.
SBI is the latest high profile company to fully immerse itself in cryptocurrencies.
Line Corporation, another Japanese financial giant also launched a cryptocurrency exchange named BITBOX in Singapore as it diversifies its portfolio. The company is known for its messaging app and payment services which is popular in Asia.