Ripple Gives $50 Million to Universities for Blockchain Research
Ripple is marching on with its plan to support blockchain adoption. This time, it has announced a $50 million initiative to support universities to conduct research on blockchain and cryptocurrency technologies.
The Ripple University Blockchain Initiative as it is called involves 17 universities globally including University College London, Princeton, MIT, and the Australian National University, the University of Pennsylvania, IIT Bombay and the University of Korea.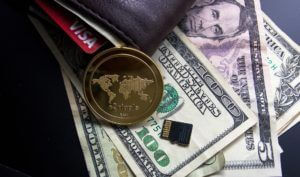 The program will comprise of "collaborative partnerships with leading universities globally to support academic research, technical development and innovation in blockchain, cryptocurrency and digital payments," a statement from the company says.
Speaking about the initiative, Ripple's Global Operations SVP Eric van Miltenburg noted that "the academia has traditionally been a critical driver in technical innovation."
"The University Blockchain Research Initiative is an acknowledgment of the vital importance of the unique role universities will play in advancing our understanding and application of cryptography and blockchain technology.
It also speaks to the reality that university graduates will fuel a continually evolving and maturing financial marketplace and workforce," van Miltenburg said.
Ripple has previously committed to supporting start ups with use cases for its network and XRP tokens. The company has only recently donated $29 million to support public school projects in the US.
Shifting focus
With its technology having not been adopted as widely as expected, Ripple seems to be shifting its initial focus. Its native XRP token suffered devastating losses in the first quarter just like many other coins. Its payment platform is, however, being tested by several banks and financial institutions for use in payment transfers.
It may well provide serious competition to the old SWIFT messaging system used by many banks or replace it altogether.
Assessments about its performance have so far been positive. The company claims that the blockchain based platform can cut costs by 30% and by 60% when used together with its XRP tokens. Santander, the largest bank in Europe is already using Ripple's xCurrent technology for its cross border payment app.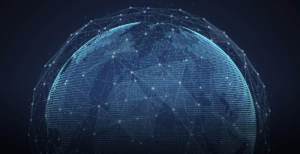 A number of cryptocurrency businesses have been stepping in with funds to support blockchain technology adoption. Only last week, Binance announced a $1 billion fund to support blockchain start ups with a focus on public blockchains, decentralised exchanges, security token platforms and stable virtual currencies.
Blockchain is the technology that underlies many cryptocurrencies like bitcoin. Despite the popularity of especially cryptocurrencies, there are concerns about high energy consumption in the mining process, privacy among others.
There are also certain grey areas about its real potential.
"Much of the enthusiasm and activity to date around blockchain is disconnected from real use cases that result in clear benefits to businesses or civil society," Miltenburg said.
"While Ripple won't dictate research parameters, we are excited to play a role in helping to support faculty and student-led projects that explore increasingly useful applications of blockchain and cryptocurrencies," he added.
Donations to the universities will be made in XRP tokens.