Polkadot (DOT) has been soaring as alt season approaches
Polkadot (DOT) continues to outperform the market despite the overall crypto sector being in the red. DOT is currently the best-performing cryptocurrency amongst the crypto market cap top10
Polkadot has, after a major price pump which brought its price close to $20, now started to slowly retrace. However, the slow and healthy price descent has been interrupted by yet another surge in volume and a push towards the upside. Polkadot is now fighting for the 23.6% Fib retracement, which sits at around $16.70.
DOT's overall outlook is very bullish, mostly due to its fundamentals. If we add to that the emerging altcoin season, we can see why the cryptocurrency has been making such moves. DOT managed to gain 52.57% week-over-week. When compared to other top cryptocurrencies, it outperformed both BTC and ETH, which posted a loss of 7.29% and a gain of 18.65 over the same period, respectively.
At the time of writing, DOT is trading for $16.89, which represents a price increase of 81.99% when compared to the previous month's price.
DOT/USD
Polkadot (DOT) broke out of its trading range on 28 December, and started its bull run. The price increase seemingly stopped just above the $10 mark, but then surprised everyone by surging to almost $20. Even though DOT seems to be in retracement mode at the moment, it is easily outperforming every cryptocurrency in the market cap top 10. DOT is now fighting for the $16.70 pivot point, and the result of this fight will most likely spell its short-term future.
DOT faces a strong resistance zone after $18, and all the way up to its recent high level of $19.40. On the other hand, the $16.70 level could be considered a pivot point rather than a support level, while the next true support stands at a little above $15.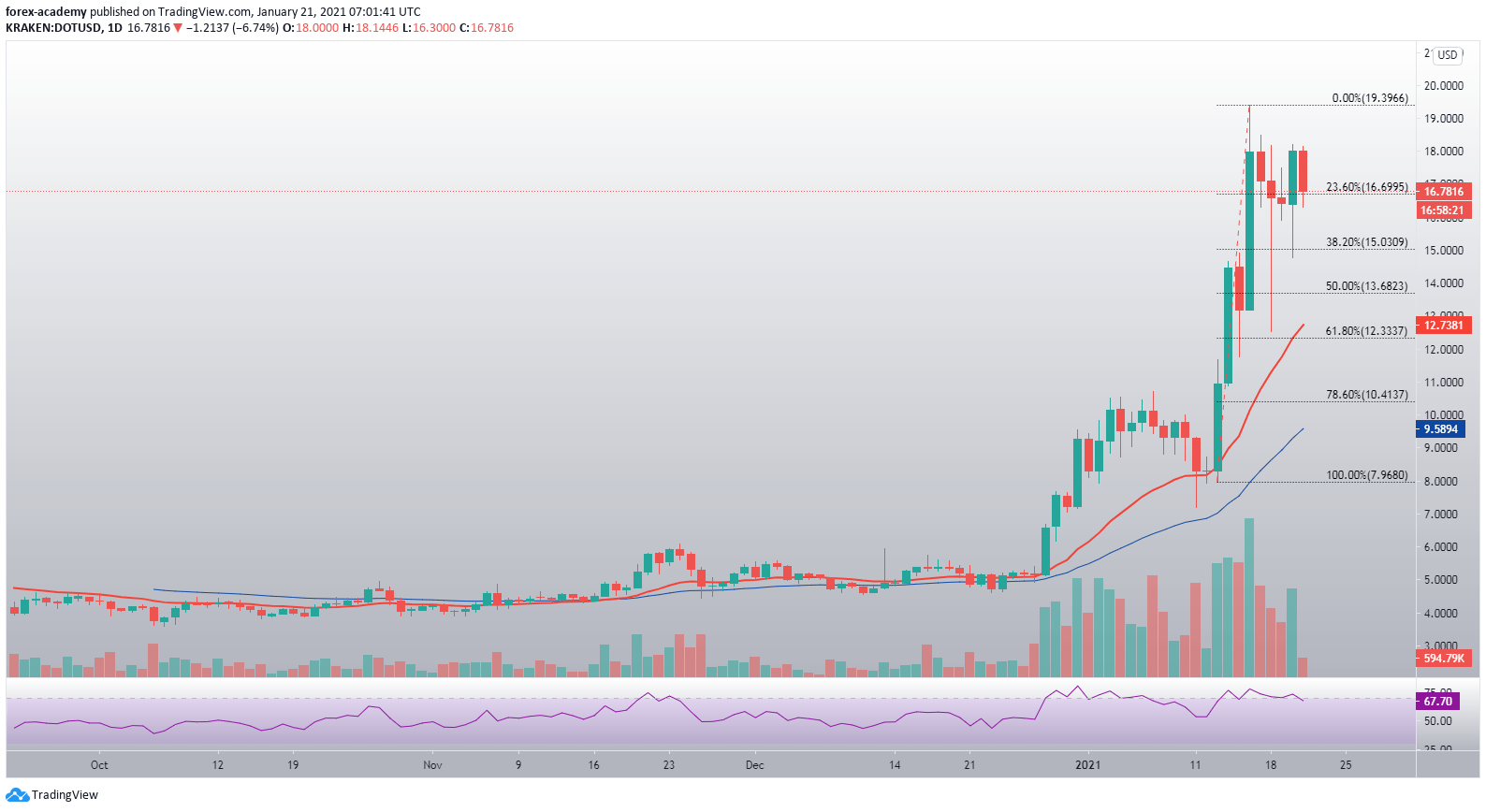 DOT's RSI on the daily time-frame has descended to the neutral territory, with its current value being 51.36.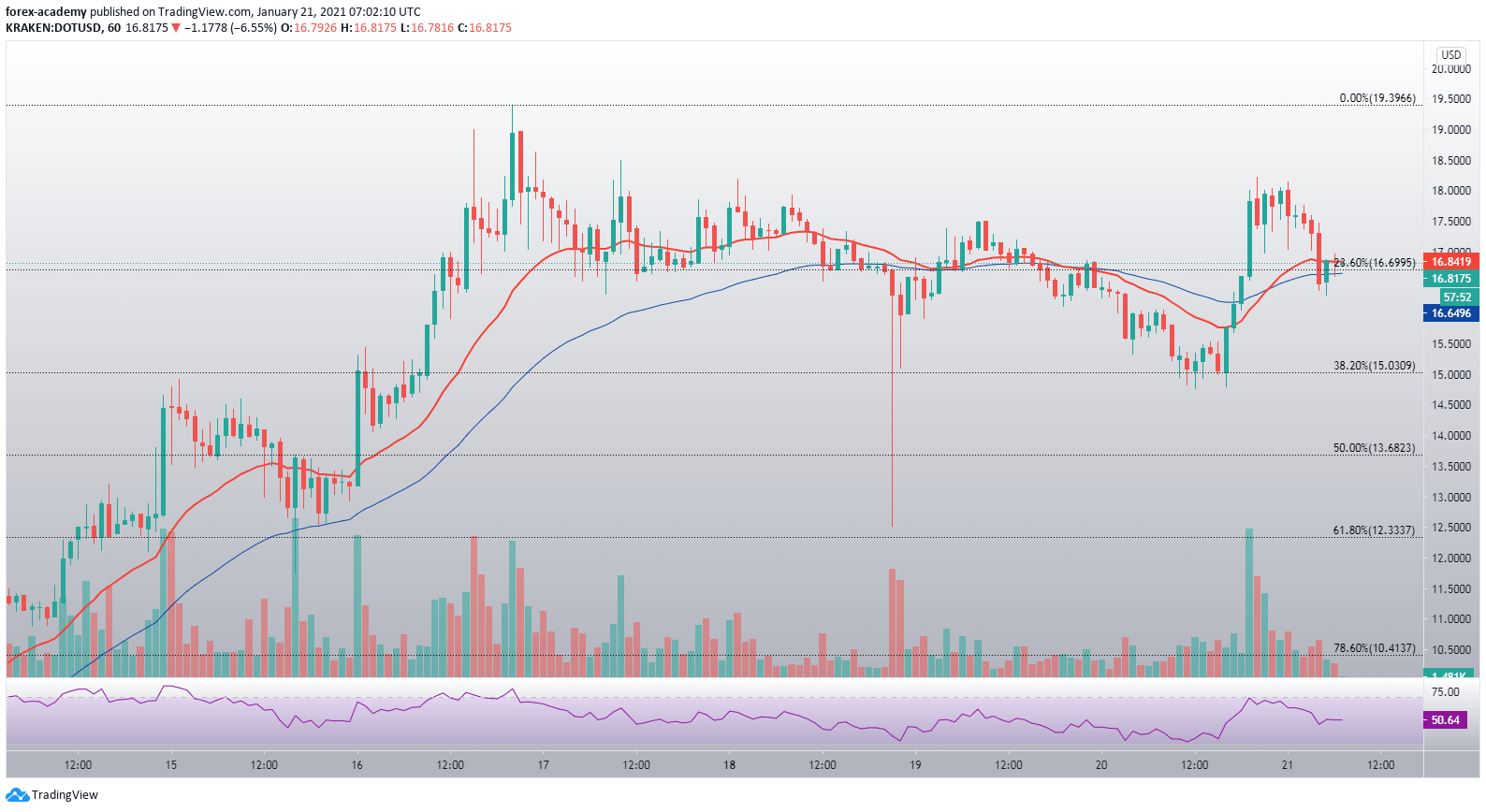 If we zoom in to the hourly time-frame, we can better see DOT's current struggle to stay above the 23.6% support level of $16.70. If we factor in the major decrease in volume compared to yesterday's price spike, we may conclude that it's highly likely that DOT will drop below this support level, and possibly return to the previous price downtrend.