Market Falters Again After Slight Weekend Recovery
Cryptocurrencies made a slight but consistent recovery over the weekend after weeks and months of declining fortunes. Market leader Bitcoin stayed firmly above $7100 on Saturday and Sunday in a rare and unexpected recovery.
Most of the cryptocurrencies have however since faltered in Monday's trading. Bitcoin is now trading at $6800 on Bitfinex and set to make more losses.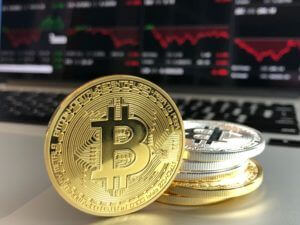 Ethereum is holding on after making gains of 4% in the last 24 hours. The second biggest cryptocurrency is now trading at $290 after making devastating losses since January. Ether prices were however as high as $400 on Sunday and so it has generally lost its steam. Ethereum has particularly been hit in the last few weeks after strict SEC policies were announced.
Bitcoin has been struggling to stay above $7000 for the last few weeks. Bitcoin's market cap stands at $115 billion at 12.06 GMT according to CoinMarketCap. A surge past $7500 could see it break the $7,800 support level in the short term. We can expect massive gains towards the end of April if this barrier is broken.
Low Liquidity
The market now needs a massive capital injection after several weak hands left in the wake of ongoing regulatory scrutiny. News about George Soros' entry might just be what the market needs right now. The Rockefeller's are also said to be wading in with blockchain start up funding.
Total market capitalisation now stands at $266 billion from a low of $249 billion of Friday marking a gain of about $17 billion over the weekend.
No Reason
There is no particular reason attributable to the rally although the market has been recently shown to enjoy some stability on weekends.
Most of the last week were punctuated with news of crackdowns from various quarters. The Reserve Bank of India barred all regulated institutions from dealing in cryptocurrencies, triggering a renewed market slump.
Volumes Still Low
Despite the gains, volumes have generally stagnated in an indicator of slowing enthusiasm. Depressed trading was visible throughout the market over the weekend. Trade volumes in the last 24 hours stood at $11 billion from slightly over $10 billion on Friday.
Bitcoin continues to assert its market dominance in the bear market at 44.5%. It was slowly losing its grip during the record gains towards the end of 2017 as other cryptocurrencies closed in.
Although it closed the year at nearly $20,000 after making nearly 1000% gains for the year, other rivals like Ripple made gains of 36,018%.
Altcoin Market
Ripple which is now third by market cap currently trades at $0.48 on Bitfinex having lost 0.4% in the last 24 hours. Litecoin and Bitcoin Cash have both lost 2.3% in the last 24 hours.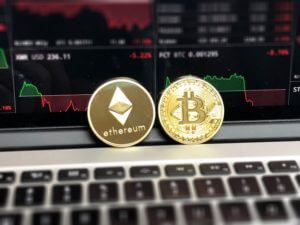 NEO is maintaining its rally making gains of over 6% in the last 24 hours just as Verge which has gained 5.93% over the same period. Apart from these two, much of the market remains red on Monday with most top coins losing between 1% and 3%.
Cryptocurrency exchange Binance continues to account for most of the transactions at 18% followed by Huobi, OKEx and Bitfinex respectively according to CoinMarketCap.
The relatively limited liquidity continues to subject the market to periods of high volatility. Despite their recent popularity cryptocurrencies account for just 1% of global GDP.