Litecoin's Addition to MCO Wallet App Part of Growing Presence
Litecoin has now been added to the MCO wallet app. The app now supports a total of five cryptocurrencies including bitcoin, ether and MCO, Crypto.com's native token. The company owns the crypto wallet.
All five cryptocurrencies can now be purchased and transacted through the app. The company recently launched its Visa Card portfolio that will be paired to its cryptocurrency wallet app.
"The MCO Visa Card will enable users to spend cryptocurrency at over 40 million locations worldwide that accept Visa. The list of cardholder benefits challenges the world's best credit cards," the firm said in a statement early July when it availed the service.
Kris Marszalek, Co-Founder and CEO of CRYPTO.com said the move is meant to deepen the functionality of the app as well as transforming it to a competitive cryptocurrency exchange.
"Our support of Litecoin marks an essential step in this process as we strive to broaden the audience of cryptocurrency spenders and investors," he said.
Growing partnerships
Litecoin is looking to expand its use cases and this is welcome news for the seventh largest cryptocurrency which has been gradually been pushed away from the top. Its market capitalisation currently stands at $4.43 billion with each unit trading for slightly less than &77. Litecoin has lost close to 3% in the last 24 hours after market losses extend for the fourth day running.
As reported earlier, Litecoin is looking to build more partnerships to drive more adoption. It recently secured a stake in Germany's WEB Bank jointly with TokenPay. TokenPay's decentralised exchange eFin is also set to support LTC and XVG as base trading pairs.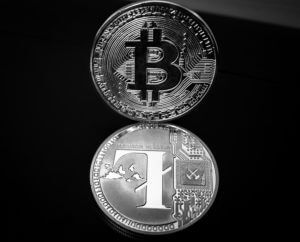 TokenSuisse, a European index tracker is also integrating Litecoin into its banking platform called WEG AG as well as into their merchant services platform.
On Sunday, Litecoin creator Charlie Lee announced that smartphone maker HTC which is building a blockchain phone will also support Litecoin.
Lee has now joined HTC Exodus as an advisor. He also announced that Exodus will support Litecoin's lightning network.
A recent research by eToro recognised Litecoin as one of Bitcoin's biggest contenders with "groundbreaking partnerships" and a loyal community.
The report notes that Litecoin is trading at a massive discount from its true worth.
Litecoin, a bitcoin spin off was created by Charlie Lee in 2011. However, he recently created a storm after disposing all his Litecoin holdings, something that some investors blame for its slump. However, Lee claims the move was meant to give room for Litecoin to grow independently.