Litecoin price outlook: Charts point to a surge due to a possible breakout soon
After consolidating after a month Litecoin is on the verge of breaking out and investors can still enter before it's too late. Litecoin attempted to break out on Wednesday however it failed but it will try again very soon and may not fail again.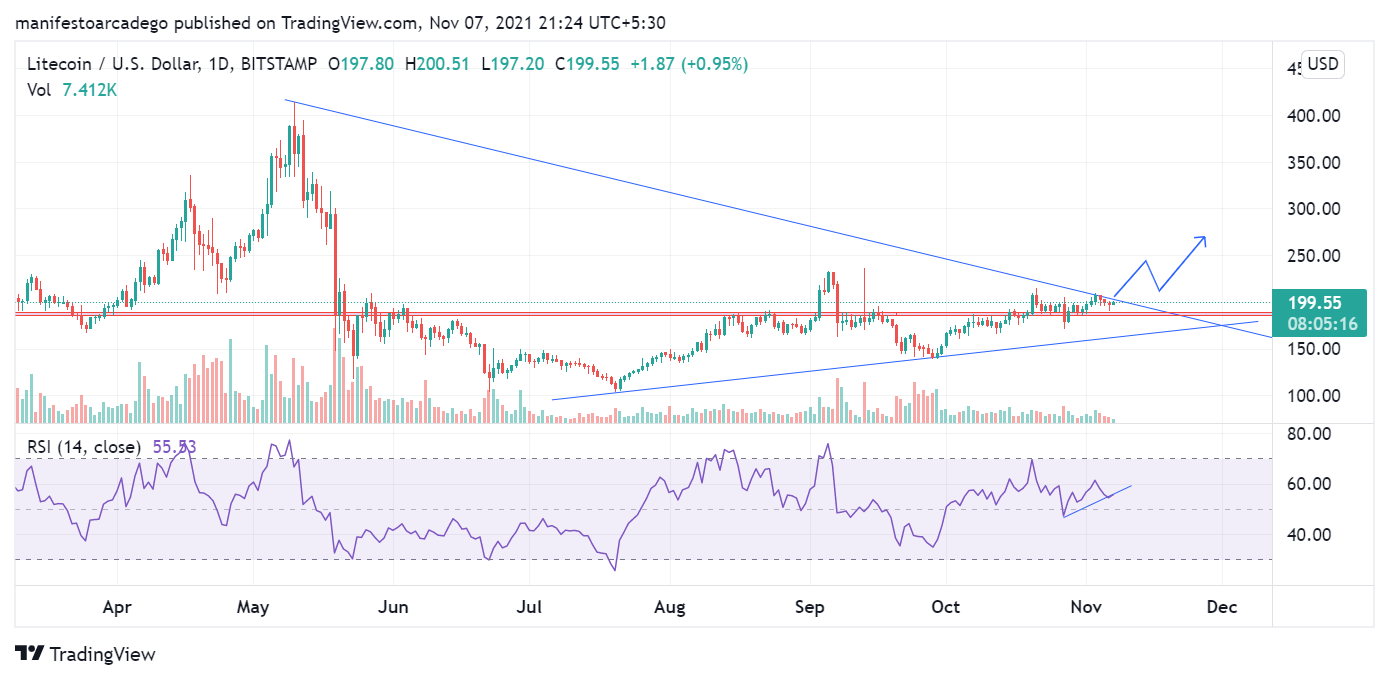 Litecoin has formed a symmetrical triangle and is very close to the trendline.

XRP has also formed a similar structure and XRP broke out on Sunday and was over 5% up, Litecoin could also break out similarly.

A bullish RSI divergence could also be seen on Sunday indicating that the breakout is very close.

An entry can be taken once Litecoin breaks the $203 mark and is able to sustain above it. However, for cautioned investors, an entry can be taken after a re-test of the trendline.

A target of $240, followed by $310, and for a longer-term a target of a new high can be set.

A stop loss should be set at $175 as Litecoin could give a false breakout.
Conclusion
After a huge breakout in XRP, Litecoin should also break out very soon and investors can enter once a breakout is seen. However, investors must keep a stop loss as a fakeout could also occur.