Is now a good time to buy Alice? Charts point to a potential rally
After a 73% surge in price at the end of October Alice (ALICE/USDT) could be ready for its next leg up.
Alice has consolidated in November and is almost on the verge of breaking out, and this could be a great time for investors to enter.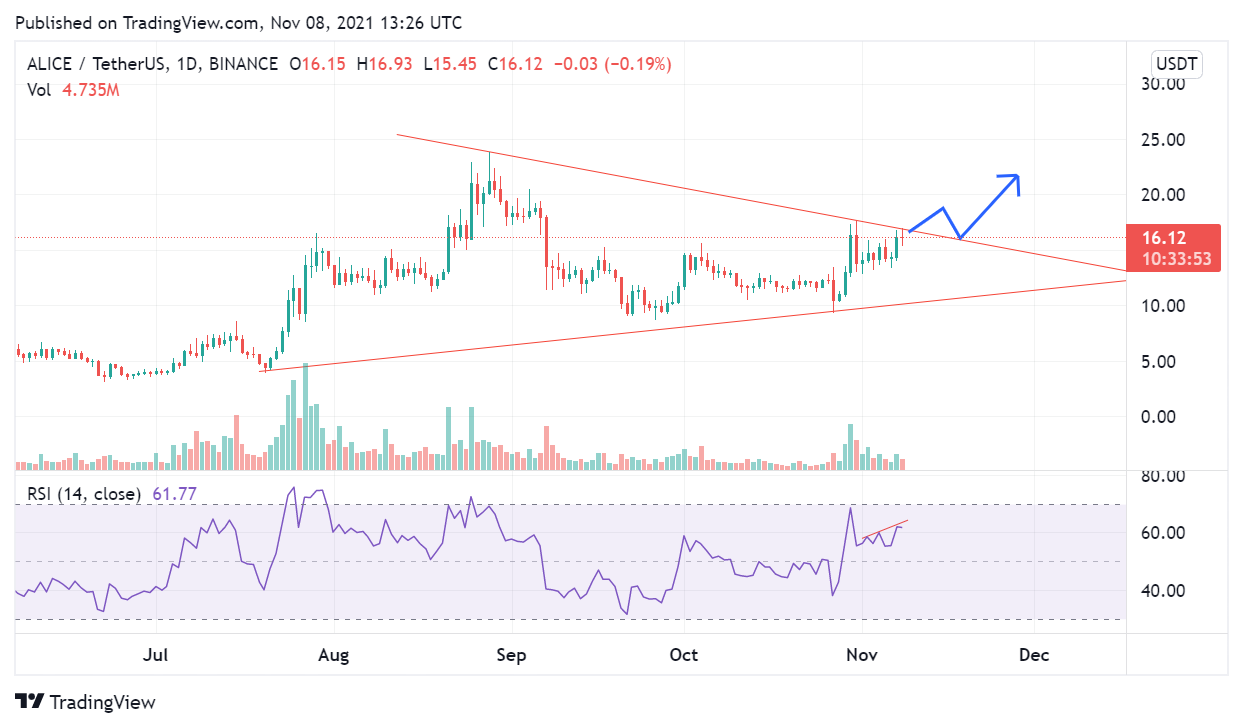 Alice has formed a symmetrical triangle and after a strong closing on Sunday, Alice is about to break out.

The RSI is also slowly increasing showing that the buyers are increasing which may lead to the breakout soon.

However, investors must wait for an increase in volumes as they could get caught in a false breakout.

Many other coins have formed a similar structure to Alice and have also broken out and shown some great moves, even Alice could break out in a similar way.

A breakout will be confirmed once Alice is able to cross $17.6, however, investors could also wait for a re-test before entering.

A target of $20.6 can be set, however, investors should be cautious of the supply zone at the previous high of $24.

A stop-loss can be maintained at $14.
Conclusion
Alice could be a great breakout pick however investors must wait for a breakout above $17.6 before entering as Alice could still test the lower trendline before breaking out.