India Bars Banks from Dealing in Cryptocurrencies
The Reserve Bank of India has barred regulated entities from dealing in cryptocurrencies in a move calculated at choking the industry. Banks and other entities regulated by the central bank now have three months to wind up cryptocurrency related services according to RBI deputy governor BP Kanungo. Obviously making buying bitcoin in India much harder.
"In view of the associated risks, it has been decided that, with immediate effect, entities regulated by RBI shall not deal with or provide services to any individual or business entities dealing with or settling virtual currencies," a statement from RBI dated April 5 read.
Threat to Financial Stability
In remarks during a press conference, an official expressed his fear that cryptocurrencies may eclipse fiat currencies and threaten financial stability if they grow beyond a certain critical point.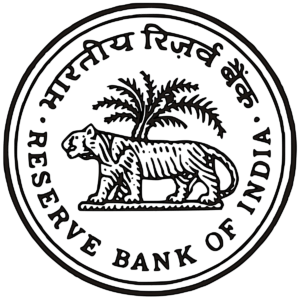 "If they grow beyond a critical size they can endanger financial stability," BP Kanungo said.
This view is however not in line with other assessments. In a letter to the G20 summit last month, Mark Carney, governor, Bank of England noted that cryptocurrencies did not pose any threat to global financial stability as they constituted only 1% of global GDP. Carney, however, raised concerns over their possible use in money laundering and criminal activities such as terrorism financing.
Fiat Cryptocurrency
But in another development, the deputy governor said the regulator was mulling over introducing its own digital currency tied to its fiat money and backed by the central bank.
"These are issued by the central bank and are considered the liability of the central bank," said Kanungo.
"They will be in circulation in addition to the paper currency that we have. It also holds the promise of reducing the cost of printing notes," he added.
A departmental committee has already been constituted and is expected to submit a report by the end of June.
The RBI is seeking ways to promote blockchain, the technology that powers bitcoin and several other virtual currencies. The immutable public ledger will help create more transparency and inclusion, the RBI says.
"Technological innovations, including those underlying virtual currencies, have the potential to improve the efficiency and inclusiveness of the financial system. However, Virtual Currencies (VCs), also variously referred to as cryptocurrencies and crypto assets, raise concerns of consumer protection, market integrity and money laundering, among others," yesterday's statement said.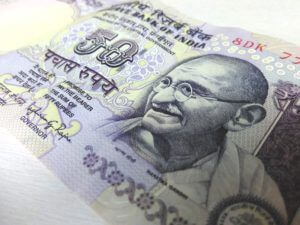 India's finance minister has previously said the government would take measures to prevent the use of cryptocurrencies for payments.
The move comes after repeated warnings by the Indian government about cryptocurrencies in the past. The latest directive adds to the mounting regulatory pressure on the market around the world. Japan, South Korea and the US have been intensifying their crackdowns on cryptocurrency exchanges in recent weeks.
Wider Crackdown
The announcement by the Securities and Exchange Commission that it would treat the digital assets as securities and therefore liable to capital gains tax sent jitters for investors in the US. This would mean that traders owe the taxman hefty sums from gains realised during last years boom in the market.
From nearly $20,000 in mid-December, Bitcoin has markedly lost its value in for much of 2018 as the cloud of regulatory uncertainty hangs over it.
Its meteoric rise caught the attention of regulators who are worried that its growing popularity could threaten the established financial system. Cryptocurrencies can be transacted between parties without the need of third parties like banks. Records are stored in an immutable distributed ledger. The low transaction fees and fast transaction times have helped are just some of the other obvious advantages of blockchain.
In the last week, the flagship cryptocurrency has been struggling to stay above $7000. It slid further on Friday to trade at $6,600 on Bitfinex.