Hyperion Partnership: More Companies Using Stellar
Stellar has made a partnership with cryptocurrency exchange Hyperion to allow all Stellar assets to be tradable on the established platform. Stellar is a great blockchain technology, but some of its most important assets and currencies (those released using Stellar) have been much more obscure than Stellar Lumens. Stellar Lumens XLM remains the world's 6th most traded digital currency. Making its daughter assets more widely available should indicate a brighter future for those tokens, and for the price of Stellar Lumens itself.
The Importance of the Hyperion Partnership
Hyperion is the world's first "advanced security token exchange". This means that Hyperion can operate both as a broker and exchange. Users can buy tokens using processes familiar to customers of exchange like Coinbase (see Coinbase review). Then, without removing these tokens or currencies from the platform, they can trade them for other digital assets on the same platform, just like they would on an exchange like Binance (see Binance review) or Bittrex (see Bittrex review).
The partnership is also significant because this Alternative Trading System (ATS) has been approved by the American Securities & Exchange Commission (SEC). This licensing is a major advancement for the way cryptocurrencies are traded. Analysts hope that this move will help to elevate cryptographically-based digital assets into the realm of mainstream trading.
A Bold Step for the Future of Stellar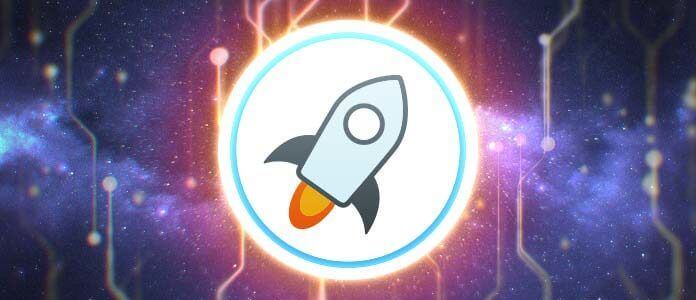 Stellar is a blockchain platform built for the exchange of digital assets, whatever form those currently (or, in the future, will) take. Providing a one-stop-shop where Stellar assets can be bought and traded, especially one fully regulated by American securities departments, will give Stellar a highly legitimate marketplace to which they may attract all kinds of personal and institutional investors.
Hyperion is far from the only major partnership announced by Stellar in recent months. Here are five others that have been building momentum for Stellar, even in the midst of this stubborn bear market:
IBM. IBM is working on an Australian government contract for blockchain-based defence solutions, worth almost $800 billion. The technology will hinge on a Stellar-based stable coin.
SHIFT. Stellar's partnership with SHIFT gives the platform access to more than 60 cryptocurrency exchanges, many in developing markets. This is the beginning of Stellar's entry into international banking services, often geared towards populations underserved by conventional banking.
Deloitte. The massive service provider has partnered with Stellar to make international financial transfers faster and more affordable. No more overseas transfers taking days, or mailed checks delivered after weeks of overseas travel. Deloitte is an internationally recognised name, and a very exciting partnership for anyone who loves Stellar.
Stripe. Stripe is an international payment system used by companies like Warby Parker. Stripe was the first major investor in Stellar, and has a complex profit-sharing arrangement with the company. Stripe may incorporate Stellar payment solutions into many of its current payment system partners.
Wangxiang Group. Wangxiang Group is a massive player in Chinese industry, and they're developing blockchain solutions for various Chinese markets using Stellar and other qualified blockchain companies.
As you can see, Stellar remains one of the world's most credible and promising blockchain platforms, with Stellar Lumens XLM more widely traded than all but the biggest and best worldwide cryptocurrencies. The Hyperion partnership creates greater potential for XLM and Stellar-based assets than has heretofore existed.
Featured image source: Flickr