Forecast and Future of Ethereum Classic (ETC) 2020
After a DOA attack occurred on the Ethereum blockchain in June 2016, the community was very much divided on how to resolve the issue. A large portion of individuals who maintain the ETH network believed that rolling back the blockchain to a point before the attack was the way to go. The rest of the community felt that this manipulation went against everything that blockchain technology was designed to guard against. Resolved to stand by the original ethos, Ethereum Classic was born. ETC represents the original model of Ethereum, adopting the phrase, "Code is Law".
There are many experts and enthusiasts who have offered positive predictions for Ethereum Classic in 2020.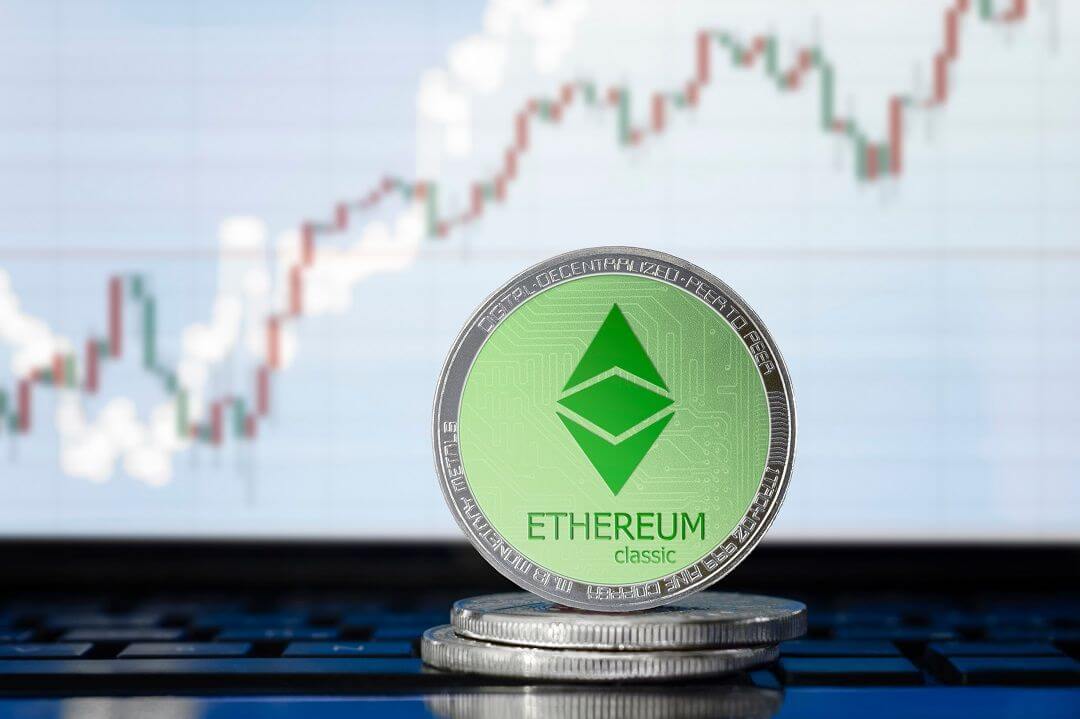 The Ethereum Classic blockchain is built to facilitate the implementation of an intelligent contract system. It also allows developers to create and run various decentralised applications as well (dApps).
Ethereum Classic (ETC) 2020 Forecasts: Major Events, Updates and Key Facts
Cryptocurrencies are known for their rapid and often substantial price fluctuations, but it is also important to note that they are also very complex digital assets. A wide range of internal and external factors can contribute to the price of a crypto token, so you will need to evaluate all information available before deciding whether or not to buy. Here, we present some data pertaining to the future growth and potential for the price of Ethereum Classic:
1) Launch of the Emerald platform
The launch of Emerald platform provides a toolkit designed to simplify the creation of decentralized applications (dApps). According to the ETC development team, the main problem that the Emerald Project aims to solve is "the lack of a common framework for developers to create dApps on Ethereum Classic, a lack of user interface (UI) components, and standard practices for third-party developers".
2) Availability
Ethereum Classic is available through a wide range of crypto brokers and exchanges. This ease of access increases its credibility and being available in a variety of trading pairs allows investors more profitable options while carrying out their trades.
Recently however, ETC suffered the closure of the Zeniex Exchange due to a clampdown on regulations in South Korea. This had been a collaboration that expanded on an already extensive list of exchanges that allow ETC trading.
A post by Zeniex stated that they had come to the conclusion that continuing the service would be too difficult, and all crypto trading ceased on November 9th, 2019, with all other services being stopped on the 23rd of the same month.
3) All the benefits of the Ethereum Network
Like Ethereum, Ethereum Classic offers smart contracts and dApps, and can accommodate token ICOs. These features have seen Ethereum become the second largest cryptocurrency in the world by market capitalization and demonstrate that Ethereum Classic is built on a solid foundation that will increase its value.
4) A low price that invites you to buy
An important element to consider is the price of ETC (at a value of $12.23 at the time of writing). This exceeds the last major resistance of around $10, where it had bounced three times without being able to break through. From its current price many investors have begun to take a bullish stance and feel it is only a matter of time before the demand for this currency takes its price through the proverbial roof.
5) Improved scalability and fragmentation
Throughout 2019, it was expected that the scalability and fragmentation of the ETC network would improve, leading to more than 1,000 transactions per second.
The ETCDEV Team is an independent team of software engineers and software development professionals, who work full-time on the enhancement of Ethereum Classic. They maintain a detailed roadmap to keep the community updated and regularly provide information on the projects they are working on. This information allows investors to increase the price of the currency each time a new goal is achieved.
Ethereum Classic Forecast and Future for 2020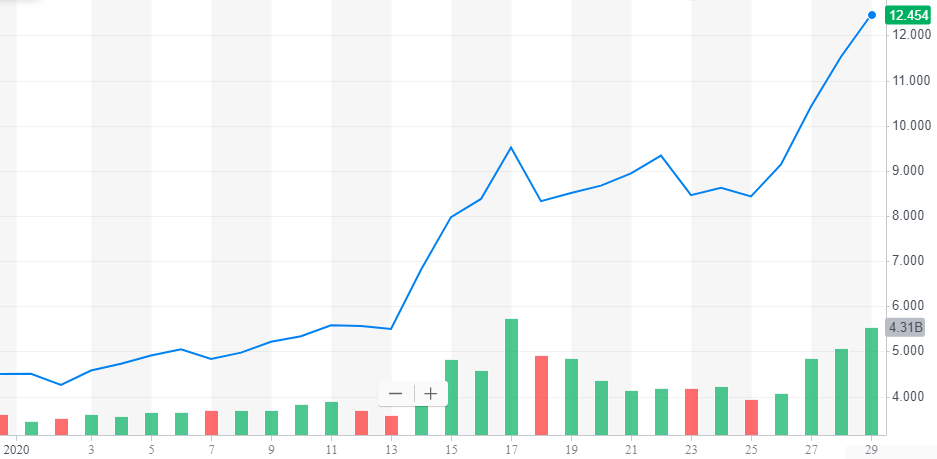 Image taken from Yahoo Finance
It is difficult to make an exact prediction for Ethereum Classic, or any asset that trades on such a volatile market for that matter, but if you examine the graph presented you will notice that after the last point of resistance was breached, the price has begun to surge upward. Here, we can see the candles in red from the right-hand side indicating the three occasions when the price touches the resistance without managing to overcome it, this is known as the "triple bottom" from where the price is always expected to take an upward direction.
If you look, we have had two price rises from the 13th January through to the 17th, and again from the 25th of the same month. So, judging by the figures, the near to mid-term looks pretty good for ETC, and a combination of recent and future developments could make this digital asset very appealing to the long-term investment strategist as well.
We do not expect the market value of ETC to increase more than $75.31 USD by the end of 2020, but in a speculative market like this, anything is possible. We surmise that the technical outlook of this currency appears positive and likely presents us with a great opportunity to buy Ethereum Classic in order to take advantage of its medium-term growth.
Ethereum Classic 2020 Prediction
The Emerald platform has introduced robust toolkits that are low cost and offer additional functionalities that are not available on Ethereum. Developers who are unhappy with the bottlenecks experienced with ETH are now heading to ETC for a less-fuss, more affordable means to launch their applications.
The past has proven that unlike its parent blockchain, Ethereum Classic is truly immutable. Their ethos is reflected in the blockchain which offers the greatest resistance to censorship. The Emerald Wallet automatically connects to a full node on local machines or any one of the remote nodes provided by the platform. The wallet supports hardware wallets such as Ledger, is compatible with ERC-20 tokens and is available across multiple platforms.
With these quality improvements, the price of the Ethereum Classic is predicted to be over $104.98 USD, which represents a 748% gain if we consider the price of the asset at the time of writing ($12.38 on Jan 29th ,2020). However, the prediction given by Wallet Investor for January, 2020 now appears likely to be have been drastically over-estimated.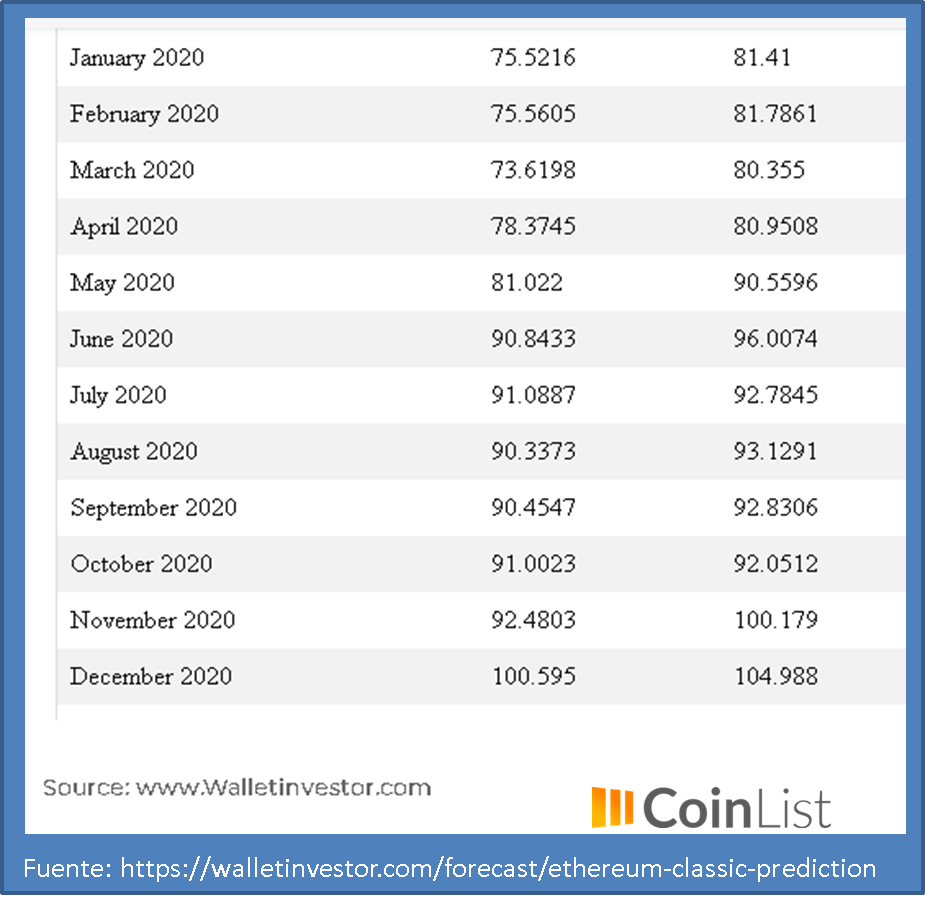 Forecast table of ETC future prices to 2020 according to the website Wallet Investor
Expert Predictions on the Future of Ethereum Classic
While the applications of the ETC network can be varied and very useful, most crypto enthusiasts are only interested in the medium- and long-term price predictions of Ethereum Classic. It is important to remember that the cryptocurrency market is incredibly volatile, where prices can go up one moment and drop just as dramatically the next, often with no clear reason why. Therefore, analyse these predictions yourself in order to gain a small insight to the probable direction of this currency.
Below are the predictions of experts and the opinions of enthusiasts, who offer their speculations on the future price of Ethereum Classic (ETC). Most of these are very different, and all are highly speculative. Don't let any of these ETC price predictions impress or worry you too much and remember to exercise your own discernment.
The TradingBeasts website estimates that the price of Ethereum Classic in 2020 will be $52.35 USD. The YouTube channel Bitcoin World predicts that the price of Ethereum Classic will be $645.57 USD by the end of 2020.
The Economic Forecasting Agency stated on its website, longforecast.com, that Ethereum Classic is expected to achieve a maximum value of $81 in 2020. This is clearly below the expectations of most investors, but perhaps a more realistic figure in our opinion.
Is this a Good Time to Invest in Ethereum Classic (ETC)?
There are many voices among cryptocurrency experts who claim that it is an opportune time to invest in Ethereum Classic (ETC). From its low price to the constant improvements to its network, indicators of an upward swing in value seem to be present. In fact, many believe that we are very close to the minimums of Ethereum Classic. If this is true, you could be looking at a unique opportunity to invest in this digital asset.
In the end, the decision to invest must be your own, we can only arm you with accurate statistics and professional insights to help to inform your choice. Additionally, it is important to know where the best place is to buy your Ethereum Classic.
What do these Predictions Conclude about the Future of Ethereum Classic?
The emerging cryptocurrency market has been hit by several news items that have kept trading sideways or even started downwards trends. Some investors, however, consider this beneficial, as it presents an opportunity to take advantage of a low price, before the bullish rally that is expected to occur in the coming months. We are in a decisive stage for the market where the interest for buying cryptocurrencies is growing. Global capitalization has reached all-time lows for the second time in history.
Additionally, the price of Ethereum Classic described in our technical analysis has resisted considerable support from where it has risen on previous occasions. Considering Ethereum Classic as its younger brother, the price of ETC will undoubtedly start to rise very soon.
The future price of Ethereum Classic is just as unpredictable as other cryptocurrencies. But, Anthony Lusardi (Pyskell), who is the corporate director in the development of ETC, is dedicated to establishing mechanisms that will ensure that the value of the currency can witness a stable increase that will undoubtedly awaken the interest of investors, miners, and the entire financial industry.
As an assertion, we feel that, thanks to the multiple improvements of its network, this currency is likely to increase in value very soon. Nobody can predict exactly what will happen, but Ethereum Classic (ETC) displays all the flags that are irresistible to the bulls.