Ford's Cryptocurrency Powered Vehicle Communication System Wins Patent
Talking cars are no longer as futuristic as they once seemed. But what about talking cars that can make cryptocurrency transactions? What if you could buy lane access for when you are in hurry from other road users and pay them with cryptocurrency tokens? This will soon be possible and Ford has even been granted a patent for the blockchain based communication system.

The vehicle to vehicle communication system allows cars to communicate with others about traffic patterns and even get preferential lane access with permission from other users when there is high congestion. The merchant vehicle will occupy slower lanes to allow consumer vehicles move faster, the Ford patent filed back in 2016 says.
"Merchant vehicles voluntarily occupy slower lanes of traffic to facilitated the consumer vehicle to merge into their lanes and pass as needed," the patent says.
Powered by cryptocurrency
The system called Cooperatively Managed Merge and Pass (CMMP) is powered by cryptocurrency and uses GPS technology.
Merchant vehicles get CMMP tokens for facilitating the movement. The payment is calculated based on the time advantage granted.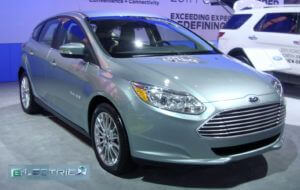 "Drivers with cooperative vehicles may choose to participate in the system in which driving behavior is monitored, recorded, and evaluated in a collective manner by themselves and other participating vehicles. This system would temporarily allow for particular cooperative vehicles (sometimes referred to as "consumer vehicles") to drive at higher speeds in less-occupied lanes of traffic and also to merge and pass freely when needed. Other participating cooperative vehicles (sometimes referred to as "merchant vehicles") voluntarily occupy slower lanes of traffic to facilitate the consumer vehicle to merge into their lanes and pass as needed," part of the patent reads.
The consumer vehicle as it is called chooses how many tokens to be spent at a particular moment.
According to the patent "the participating merchant vehicles gain CMMP tokens from the consumer vehicle. In some examples, the time allotted to the request of the consumer vehicle is based on the number of CMMP tokens chosen by the consumer vehicle to be spent at that particular time. For example, a driver of a consumer vehicle which is running late for an appointment may request to pass any participating merchant vehicles for a duration of 10 minutes on a particular road or highway for 60 CMMP tokens, at a rate of 10 seconds preferential access per token."
It is not clear if other cryptocurrencies such as bitcoin can be used to make payments.
Huge Investment in New Technology
The company is investing a lot of resources into new areas such as artificial intelligence and electric vehicles. It will invest $1 billion into artificial intelligence over the next decade and has planned to invest about $11 billion in electric vehicles by 2022 as it tries to catch up with Tesla, the market leader in the area.
Interest in blockchain technology has grown in tandem with the rise of cryptocurrencies and many companies are angling to develop products based on it. As of last year, Ford was looking for an expert on blockchain to explore use cases in transport.