Ripple: Former Ripple CTO Reveals Coil Development Work
There are plenty of raised eyebrows earlier this year when it was announced that Ripple's former chief technical officer, Stefan Thomas was leaving the company to work on his own project alongside former Ripple interim, Ben Sharifian. Thomas, who invented the Interledger Protocol, has since been working on a project known as 'Coil', which is designed to allow for micropayments for content management.
Although Thomas left the Ripple ranks, he didn't sever ties with the platform altogether. His Coil system is designed to use the Interledger Protocol and accept XRP tokens as part of its monetisation process.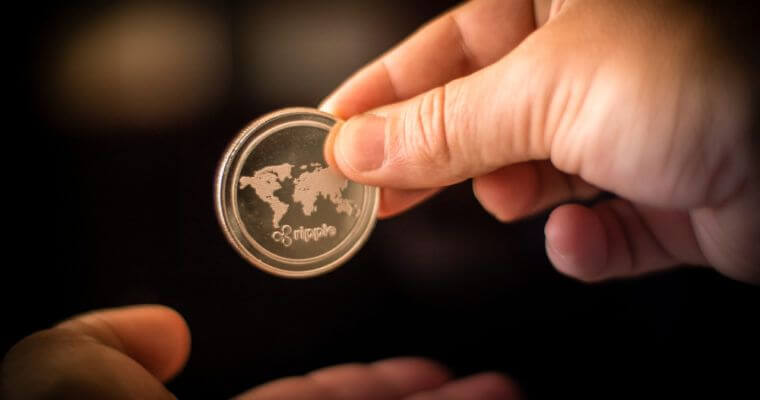 Earlier this month, Thomas and Coil's co-founder, Sharifian both spoke with Epicenter.tv in a podcast, discussing their ambition to create a brand-new blockchain entity. Thomas admitted that the Coil project came about as very few crypto companies were "doing stuff with Interledger". Thomas began to grow frustrated at the lack of connector products to help leverage the Interledger Protocol, so he therefore decided to build one himself alongside co-founder and friend, Ben Sharifian.
Epicenter.tv interviewer, Brian Fabian Crain quizzed the duo on their decision to leave Ripple and go it alone. Thomas insisted that to "build totally new products" like Coil, the onus was on them to "do that as part of a new company". Thomas hopes that Coil will aid the ability to "productize" the Interledger Protocol by focusing solely on Interledger and "just going after this one opportunity".
Coil's micropayments solution will also make a big difference to Ripple too, given its use of XRP tokens. Coil's new payment solution will use smaller packets to transfer funds via a plethora of platforms. Thomas concluded his interview by agreeing with the viewpoint that the Interledger Protocol should be regarded as a 'third-layer' solution, focusing more on the interoperability of Ripple's technology than the underlying concept of blockchain.
Thomas and Sharifian were also quizzed in the interview about Coil's prospective business model. The pair intimated that it could provide another efficient payment model for digital industries. That is Coil's ability to monetise content published online without the need to request users' personal data or demand registration sign-ups. Thomas also intimated that Coil would have no need to display online advertisements or frustrating pop-ups. He said that Coil is "an experience that's designed to be as frictionless as possible".
Despite the positivity surrounding Ripple, XRP along with the other two crypto assets in the 'big three' – Bitcoin and Ethereum – sustained heavy crashes in the market over Thanksgiving. Ripple XRP is now down around 80% on its record-high levels recorded late last year. Nevertheless, Ripple is continuing to forge ahead with an update of its most popular product, xCurrent. Labelled as the likely future replacement of SWIFT – the global payments infrastructure – xCurrent 4.0 will offer closer integration with fellow Ripple product xRapid as it aims to provide industry leading "on-demand liquidity" for all kinds of cross-border transactions.
Featured image source: Flickr