eToro to Launch new Cryptocurrency Trading App and Wallet in the US
eToro is set to launch a cryptocurrency trading platform in the US by the end of the year. The platform will also have a wallet for users when it gains approval, the broker said on Tuesday.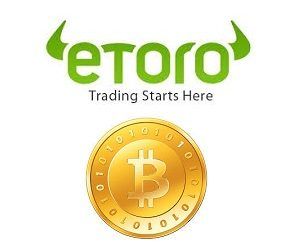 The company recently appointed Guy Hirsch as the US Managing Director.
"We believe that in the future all assets will become digitised. This will help to open the markets to everyone and enable them to invest in the assets they want in a simple and transparent way. Crypto is the first step on this journey and we are excited to share our plans to launch our social trading and multi-asset brokerage company, and wallet," Yoni Assia, eToro co-founder said during Consensus 2018 Conference in New York.
The company raised $100 million in March to go towards its expansion. eToro allows users to invest in different products including cryptocurrencies.
The cryptocurrency wallet app will reportedly be available for download on the Play Store and other platforms.
Growing Institutional Interest
eToro is just one of several firms that have expressed interest in cryptocurrencies. eToro is also planning to launch a social trading and multi-asset brokerage business. NYSE's parent company ICE is also planning to launch its own cryptocurrency trading platform. Goldman Sachs is setting up a cryptocurrency trading desk to cater for the growing demand from its users.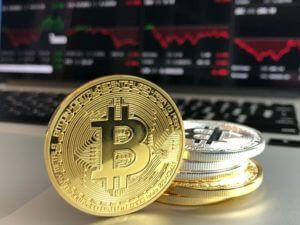 Dramatic gains in value, especially over the last one year, has attracted many retail investors and traders. Wild fluctuation in prices, however, make the market particularly risky. Bitcoin's value, for example, has more than halved since its peak in December 2017 when a unit traded for nearly $20,000. The original cryptocurrency is now trading just below $8,500 on Bitfinex.
Total market capitalisation has also been cut by more than half since January mostly due to heightened regulatory scrutiny. The market only picked up a month ago after a marked decline that started early February.
Stabilising Market
Relatively, the market has however enjoyed some level of stability since March compared to last year. It is thought that more institutional investors will have a stabilising effect.
A recent report however linked the launch of bitcoin futures contracts by CBOE and CME to the downward trend. The report said the introduction of bitcoin futures provided an opportunity for pessimistic traders to short the market.
eToro currently offers 10 cryptocurrencies including bitcoin, ethereum, litecoin, and ripple. More are in the pipeline and are expected to be added in the coming months.
eToro is a social trading platform and is known for its proprietary CopyTrader technology where traders can automatically copy others.
eToro cofounder Toni Assia says he believes all assets will be digitised in the future.