Crypto sector retraces as Bitcoin fights to stay above $31k
Bitcoin (BTC) is fighting to stay above the $31,840 level, which could determine its short-term future in a large way
The largest cryptocurrency by market cap has seemingly created a double bottom. On top of that, the large time-frame support levels have held up nicely, possibly indicating that the next big move is on the way.
Eric Demuth, co-founder and CEO of Bitpanda stated that "It is undeniable that Bitcoin has now proven itself as an established and successful asset," then adding that "Bitcoin is poised to become the gold of the 21st century."
Although Bitcoin's overall outlook is still bullish, some analysts are calling for a retracement. BTC managed to score gains of 8.44%, while ETH managed to gain a whopping 40.77%. On the other hand, XRP gained a mere 5.38% in the same period.
At the time of writing, BTC is trading for $31,440, which represents a price increase of 61.77% when compared to its previous month's value.
BTC/USD
Taking a look at the daily chart, Bitcoin posted a hammer candle that shows a drop of over 20% on the day. However, with that drop price drop quickly being negated, BTC is creating another candle above the $31,840 level. While this small level of a retracement wasn't what analysts were expecting, the moves show overall Bitcoin's strength, as well as bullishness surrounding it.
In case Bitcoin breaks out and pushes to the upside, it will meet strong profit-taking sell-walls near the all-time high level.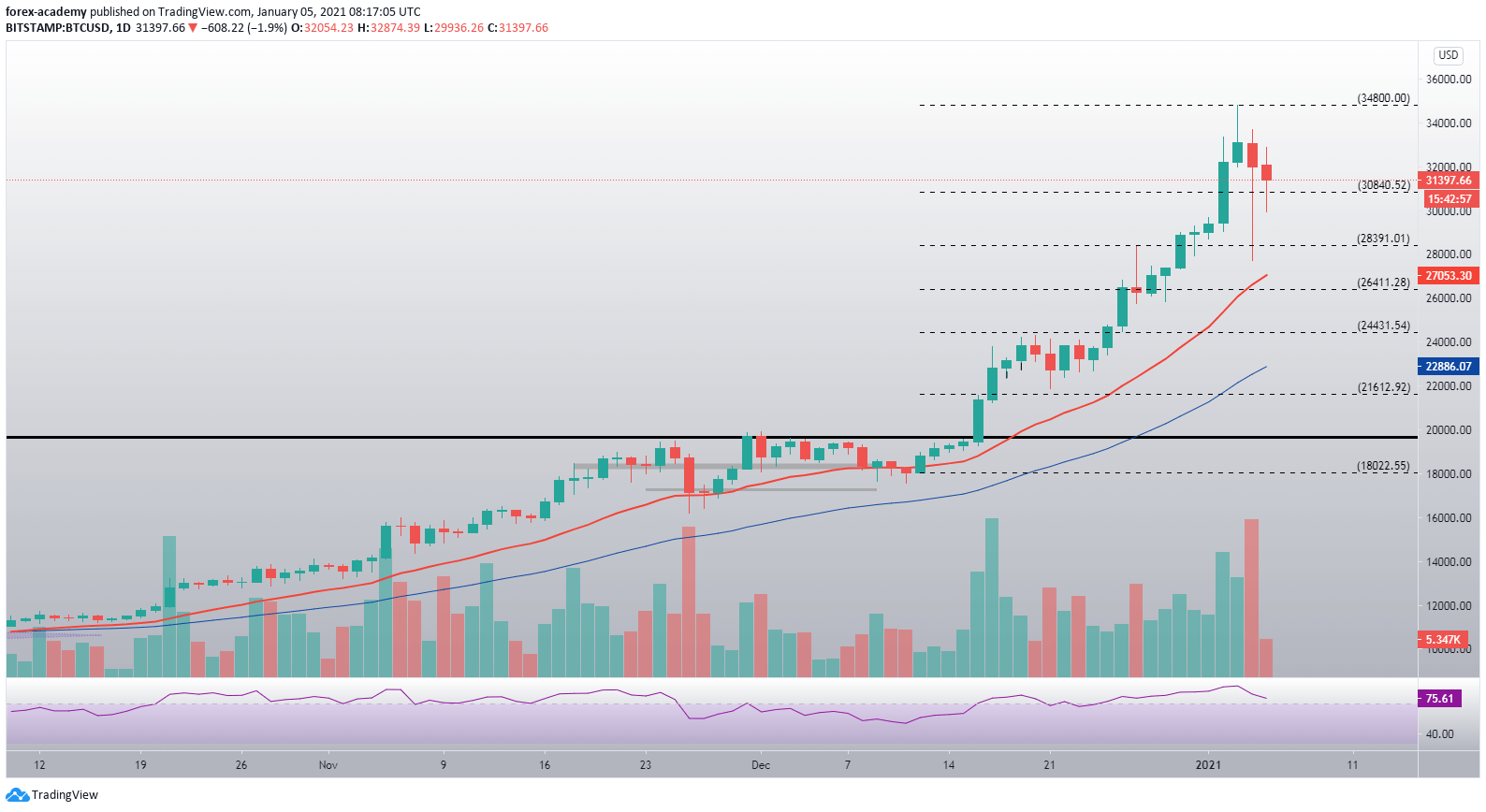 BTC/USD daily price chart. Source: TradingView
BTC's RSI indicator on the daily time-frame remains heavily overbought, but descends a little, with its level currently sitting at a value of 75.61.
With volume still incredibly high, we can only expect volatility rather than a slowdown and proper consolidation.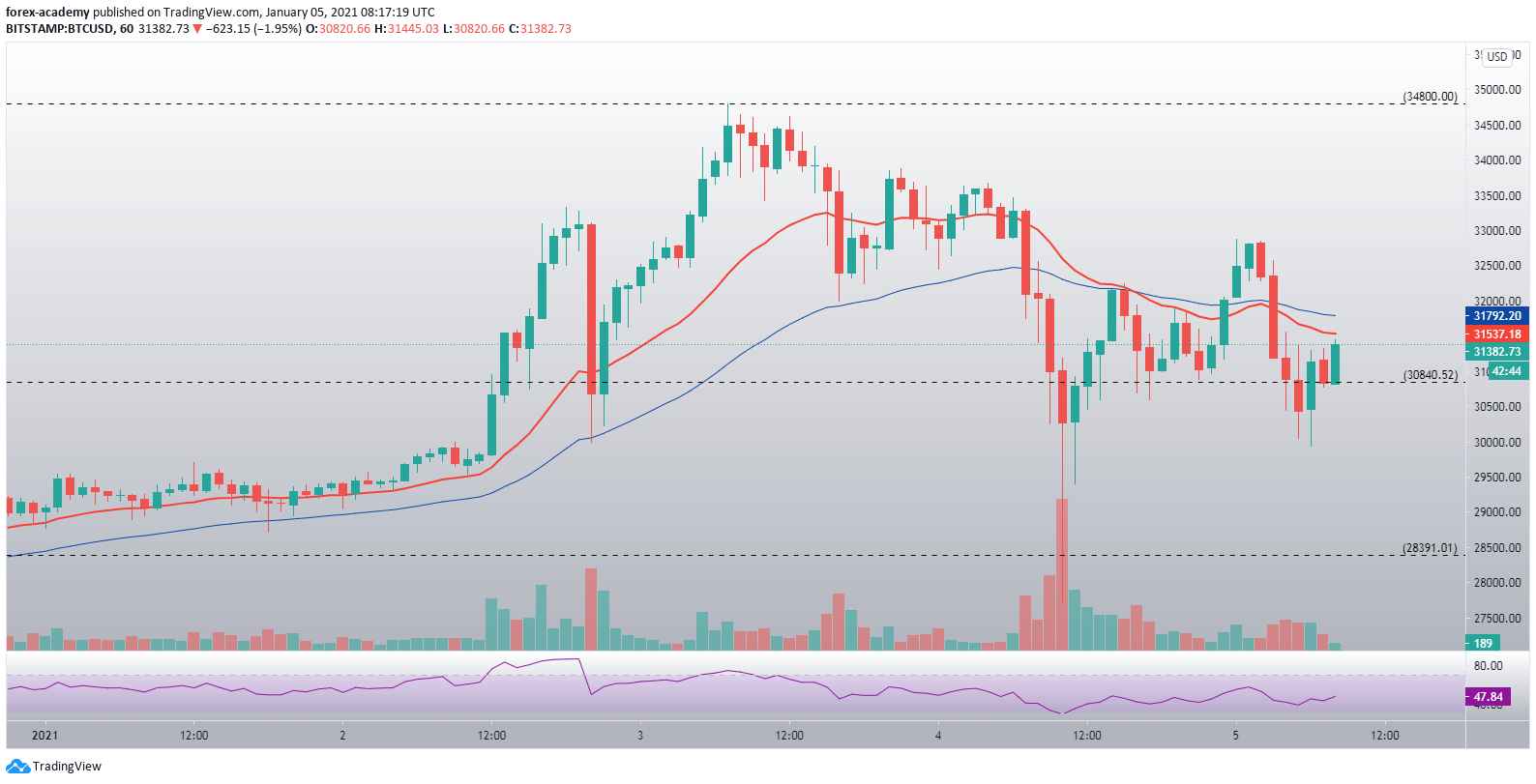 BTC/USD 1-hour chart. Source: TradingView
Bitcoin's hourly time-frame shows us that Bitcoin is in a very tight range, bound by the $31,840 level to the downside and 21-hour and 50-hour EMAs to the upside. While this narrow range is unsustainable in the long run, we can consider this zone a "pivot zone."
In case of Bitcoin breaking this zone to the downside, it can expect to drop further and seek support near the $30,000 or $29,300 levels. However, if it breaks the zone to the upside, we might see Bitcoin at or above the current all-time highs in a very short time.