Chilean Crypto Exchanges Move to Court to Challenge Closure of Bank Accounts
Chilean cryptocurrency exchanges have moved to court to challenge the decision by banks to deny them services. As we reported recently, Banco del Estado de Chile was the last bank to offer services to cryptocurrency exchanges. The state-owned bank has since pulled the plug on the services putting the future of the operators in uncertainty.
Corpbanca, Bank of Nova Scoti also closed accounts belonging to cryptocurrency exchanges in what appeared to be a coordinated effort.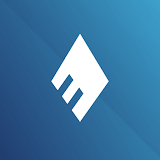 Crypto Market, Buda and Orionx are some of the largest exchanges affected by the move.
"They're killing an entire industry. It won't be possible to buy and sell crypto in a safe business in Chile. We'll have to go back five years and trade in person. It seems very arbitrary," Buda's CEO Guillermo Torrealba is quoted by Bloomberg as saying. Buda had a 24-hour volume of $1 million before its accounts were closed, reports indicate.
Torrealba insists that the exchange abides by the same standards set for financial institutions including know-your-customer policies.
An association representing cryptocurrency exchanges has previously written to the association of banks (ABIF) seeking clarification in the wake of the closures. ABIF, however, wrote back saying it did not have a role in individual relationships between banks and their clients.
Government Warning
Two weeks ago, Chile's Financial Stability Council issued a warning against cryptocurrencies. The body brings together representatives from the ministry of finance, central bank, pension fund regulator and securities regulators.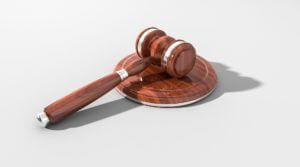 It is likely the shut down stems from a directive from the government according to local media reports.
The appeals court has already agreed to hear the case but the accounts will remain closed in the meantime.
The closure riled the small cryptocurrency community in Chile who took to social media to express their frustration.
Under the hashtag #ChileQuiereCryptos or Chile Wants Cypto, users branded the move to stifle cryptocurrencies as retrogressive. They now want their ability to trade in bitcoin and other cryptocurrencies restored.