Chainlink inches towards its all-time high level of $20
Chainlink's (LINK) price has defended a crucial support level, which prompted a spike towards the all-time high of $20
Chainlink has recently gained greater recognition from both institutions and the retail sector. The number of LINK whales has also been on the increase in the last couple of months, mirroring the whale increase of Bitcoin holders. On top of that, a recent partnership with Paxos has contributed to the overall bullishness of the cryptocurrency.
LINK managed to gain 23.30% week-over-week. When compared to other cryptocurrencies, BTC scored a loss of 0.10%, while ETH managed to gain 5.65% over the same period.
At the time of writing, LINK is trading for $18.32, which represents a price increase of 58.50% when compared to the previous month's value.
LINK/USD
Chainlink (LINK) has managed to pick itself up from the lows of $8.72 (23 December) and slowly pushed towards the upside. As time passed, numerous fundamental bullish indicators popped up, inspiring traders and investors to buy more LINK. While Chainlink is, just like any cryptocurrency, inherently correlated to Bitcoin's movements, LINK seems to be moving in the same direction as Bitcoin, with one major difference: its moves down have less intensity than BTC, while its moves up have more intensity than BTC.
Once it passed $17.50, LINK moved without much resistance until the $18.50 level. LINK faces a strong resistance zone after $18.5 and approaching $20 all-time high. On the other hand, its downside is guarded by the $17-$17.50 support zone.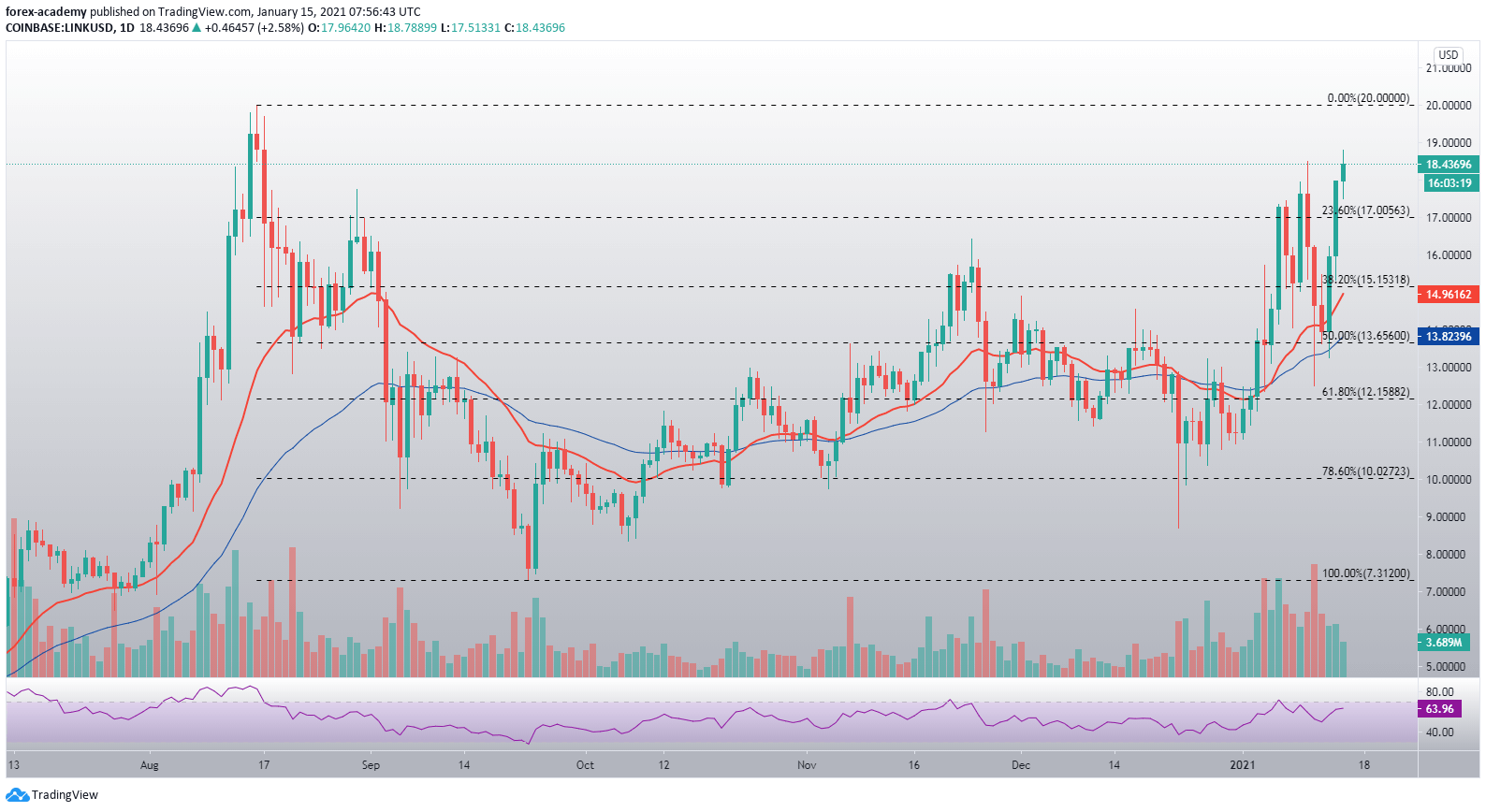 LINK/USD daily price chart. Source: TradingView
LINK's RSI on the daily time-frame was hovering around the overbought territory for quite some time, but stepped away from it when BTC pulled the market down. Its RSI is currently ascending towards the overbought territory once again, with a value of 63.96.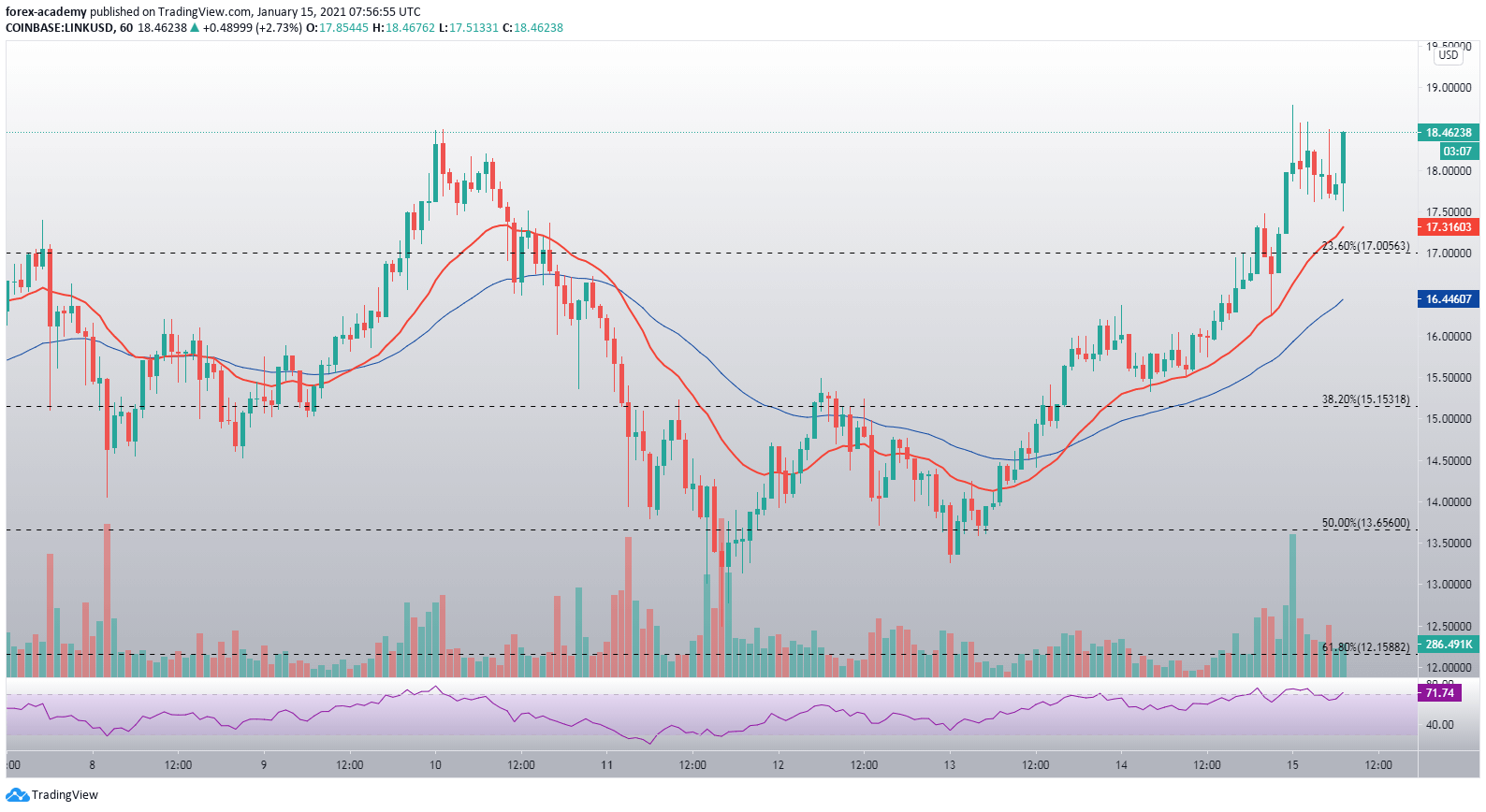 LINK/USD 1-hour chart. Source: TradingView
LINK's hourly time-frame shows us how it has made progress in terms of price level on fairly average volume until a major resistance zone of $17-$17.50. However, strong fundamentals brought enough bulls to the market, and Chainlink tackled the zone and pushed towards the all-time high level of $20. While it seems that the move might end at $18.50, the fight is not over yet.