Bitcointalk: The Reddit for Cryptocurrencies
Want to immerse yourself in the world of cryptocurrencies? Bitcointalk is the place you might want to be. There is a whole universe in this discussion forum: from answers to some of the most technical questions to your regular news updates.
There's plenty of entertainment too. See how fortunes were made and lost in a blink of an eye and catch the heart-wrenching stories of missed opportunities to strike it rich.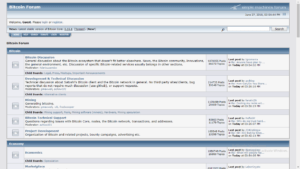 And of course, you won't miss the many sob stories of that tossed hard drive containing thousands of bitcoin – now lying deep in some landfill somewhere.
There are tales of lives turned around and changed forever from early bitcoin investments. Then there are those of lives ruined in drugs and alcohol when the reality of big riches became too overwhelming.
Bitcointalk is where you will find all these and much more. Bitcointalk is the reddit of cryptocurrencies. Discussions are not just limited to bitcoin as the name might suggest. You will find a treasure of information on many other altcoins as well.
More importantly, bitcointalk is your go to platform for your pressing questions about bitcoin and blockchain technology. Just like Reddit, there are thousands of questions and answers to search from, touching on every aspect of bitcoin and blockchain. There is plenty of discussions on ICOs too.
Where ICOs Start Life
In fact, bitcointalk is where most ICOs have started their life or their steep descent into oblivion. It is also here that you will find the most desirable audience for ICO projects.
All major announcements about ICOs, and all bounty campaigns almost always happen on bitcointalk.
Bitcointalk was originally created by Satoshi Nakamoto in 2009 initially for people interested in technical details and software.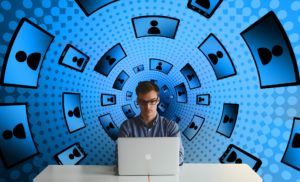 It has since morphed into something much bigger with several sub-sections with different topics in the crypto-universe. Bitcointalk has grown to become one of the largest discussion forums with over a million members and an important source of internet traffic.
To start bounty campaigns and announcements, you must attain a certain level based on your activity.
Careful though. While this is an excellent forum, there are several scammers lying in wait. Literally anyone can post here so you must do your extra due diligence before taking any action.
Bitcointalk is available in about 20 other languages apart from English. Apart from the rather dated design, the experience here is quite complete, in terms of the quality and quantity of discussions and the level of interaction.
You will get the chance to interact with experts including some of the best developers and owners although most prefer to hide under pseudonyms.
There is also a large group of moderators ensuring you get only the most relevant content.
There is a whole economy here. You can buy and sell services under the economy section or even promote your business. If you need a little help, you can enlist the services of the freelancers including marketers, designers and writers.
Then there are the signature campaigns where you can pay people to promote your product or services. ICOs usually go this route. This is also one of the ways users can generate some income.
The more positive feedback you get, the more trust you earn and the bigger your network.
As stated before, the search function isn't the greatest but it should do. The site is also in need of some serious upgrade.