Bitcoin: Wall Street Analysis Predicts Bitcoin Recovery
A new report from Wall Street and cryptocurrency analyst Tom Lee has predicted that the price of Bitcoin will recover to $15,000 by the end of this year. Although that is a cut of $10,000 from Lee's initial $25,000 prediction earlier in the year, his forecast suggests that he still expects Bitcoin to more than double in value in the next month or so.
Lee, a co-founder of financial market advisory firm, Fundstrat Global Advisors, believes there is fast becoming a new "break-even point" for Bitcoin. This point is based on the average costs incurred when mining new Bitcoin; a point which Fundstrat believes is around the $7,000 mark – based on Bitmain's flagship S9 Antminer. At the time of writing, Bitcoin has been trading significantly below this so-called "break-even point". According to a recent news story from CNBC, Lee informed his firm's own clients that Bitcoin has not yet "sustained a move below breakeven".
Lee, who is often referred to in the cryptocurrency industry as a "crypto bull" that pinpoints digital assets with plenty of upside and minimal downside, is said to have doubled down significantly on a recovery in the price of Bitcoin in the coming weeks. In recent weeks, Bitcoin has been trading around $5,500, but in the last five days, it has crashed as low as $3,700. However, Lee is reportedly anticipating a recovery in its value after citing the bear market for Bitcoin in 2014, when the asset never maintained its price fall below breakeven.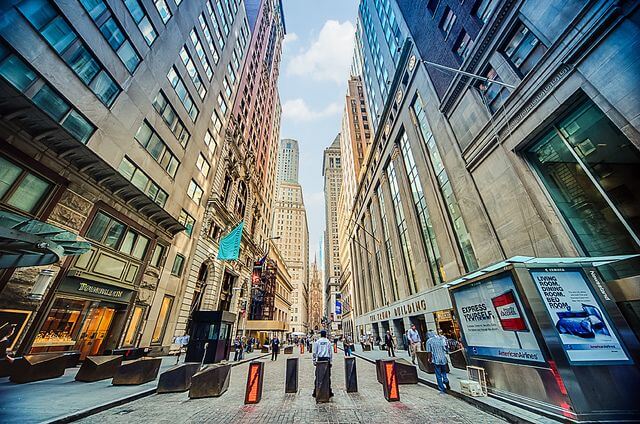 Lee said that as "Bitcoin broke below that psychologically important $6,000" one result has been a "renewed wave of pessimism" surrounding the asset. However, Lee believes that the "negative swing in sentiment is much worse than the fundamental implications". Lee has blamed much of the uncertainty and negativity surrounding Bitcoin of late on a 'crypto war' that has developed on social media between various sections of the Bitcoin Cash community. These unnecessary divisions between those within the Bitcoin and overall crypto communities are very much unwanted.
It could be said that Lee's ambitious forecasts for Bitcoin's revival in the coming weeks are merely pie in the sky. Anthony Pompliano, another expert in crypto assets, recently predicted that the Bitcoin market would remain a bear one until Q3 2019. Although Lee says that Bitcoin's recent downturn will only be short-lived, Pompliano believes the price of Bitcoin could plummet as low as $3,000 before it's recovery. Pompliano told readers on his Twitter handle (@APompliano) that although he is "still very bullish" it "may take longer than anticipated" for Bitcoin to lose its bear tag.
Some crypto experts are also recommending that users purchase Bitcoin Cash once the dust settles. That's because this fork of Bitcoin features bigger blocks, with the ability to contain more transactions at once and allow more business to flow through its ecosystem. A recent network update to Bitcoin Cash has also been completed, so there is a very real prospect that investors may ditch Bitcoin and look to its younger cousin for inspiration.
*Information in this article should not be taken as investment advice.
Featured image source: Flickr