Bitcoin briefly touches $40,000 as the bull run continues
Bitcoin (BTC) has continued to move up, creating a new all-time high above $40k, after which it quickly retraced to $36K levels
The largest cryptocurrency by market cap continued the bull run by creating a new all-time high of $40,402.5, which it hit briefly before dipping in price. The pullback was very strong, and brought the price down to $36,000 levels before BTC started to recover.
Bitcoin's overall outlook is very bullish, to say the least. While some analysts are calling for a retracement, the supply squeeze, caused by institutional investors, seems to have overturned a possible retracement for now. Bitcoin managed to score weekly gains of 17.65%, while Ethereum managed to gain 21.38%. On the other hand, Litecoin gained only 0.28% in the same period.
At the time of writing, BTC is trading for $38,650, which represents a price increase of 67.05% when compared to the previous month's value.
BTC/USD
The largest cryptocurrency by market cap continued its bull run by posting another strong green candle that brought a new all-time high of $40,402. However, Bitcoin created a bear candle right away, which was just as big as the previous green one. While the price has since recovered from the $36,000 levels, it is still uncertain where Bitcoin will go next.
Bitcoin faces strong resistance above the current all-time high level, while its support lies at the $35,120.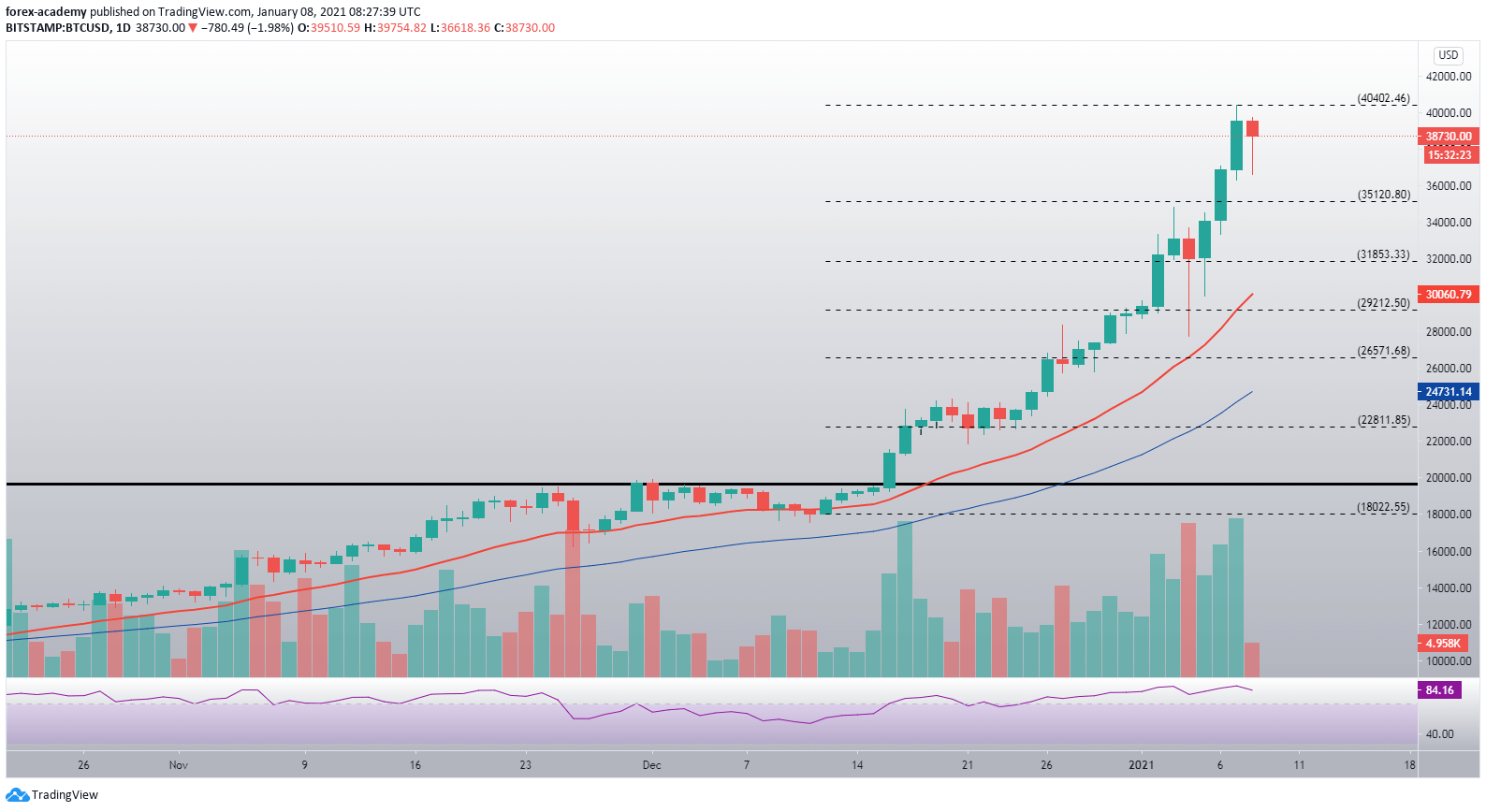 BTC/USD daily price chart. Source: TradingView
Bitcoin's RSI on the daily time-frame remained in the overbought area, with its current value sitting at 84.75.
With the volume still being on incredibly high levels, a slow retracement or sideways trading for extended periods are almost out of the question. Instead, we can expect Bitcoin to move up or down with great force.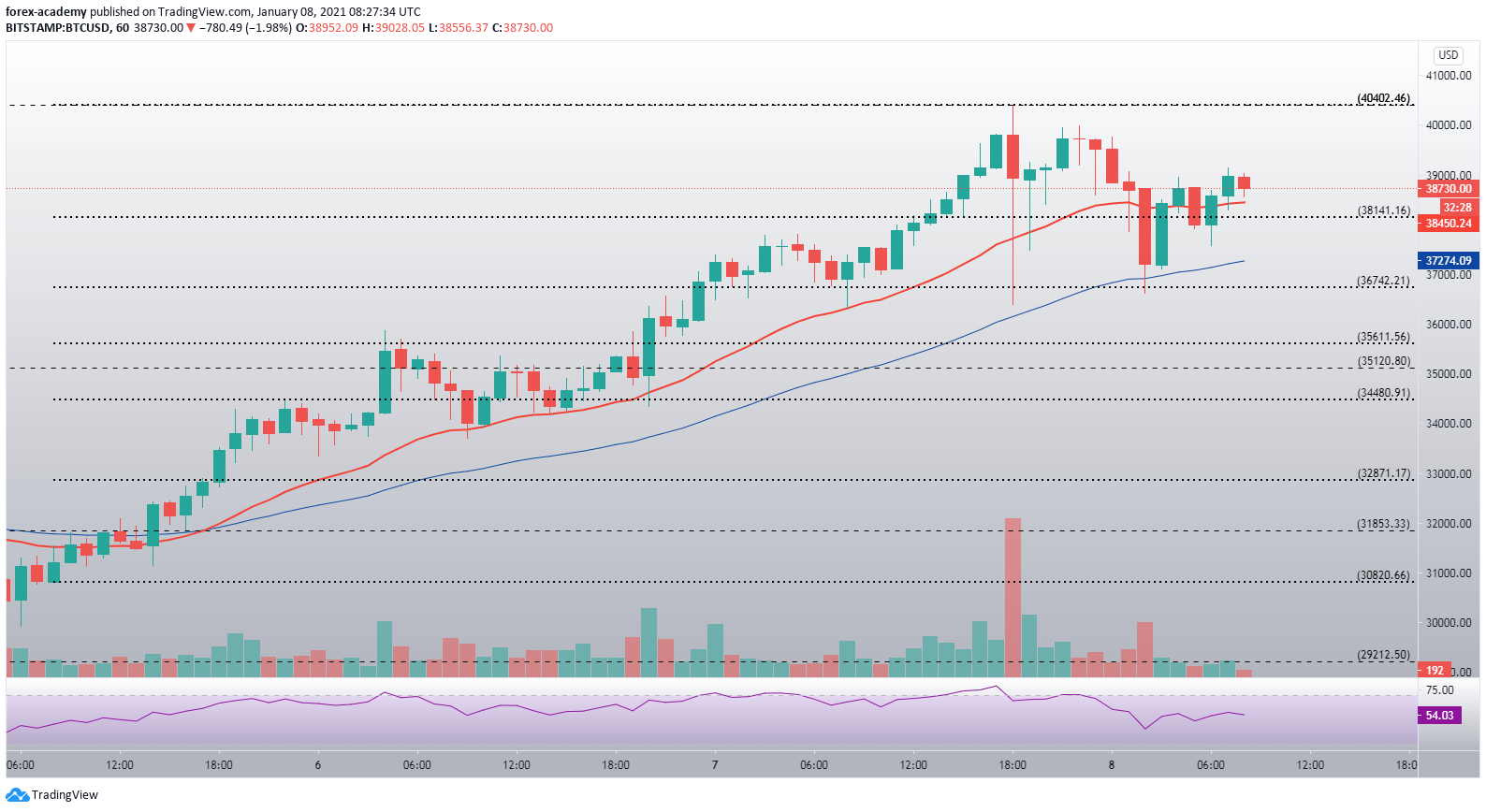 BTC/USD 1-hour chart. Source: TradingView
Bitcoin's hourly time frame shows two strong bear candles that got its price to $36,400 and $36,600. While Bitcoin has recovered from the sudden drops, it might contest the $38,140 level once again. However, unlike the previous times where the dip was strong but quick, breaking this support level to the downside could cause more than minor retracement.
However, we have to take into account the non-horizontal support levels, namely the 21-hour and 50-hour moving averages. Bitcoin's price seems to be holding above the 21-hour moving average at the moment, showing a (still) strong buyer presence.