BitBox to Give Away its New Cryptocurrency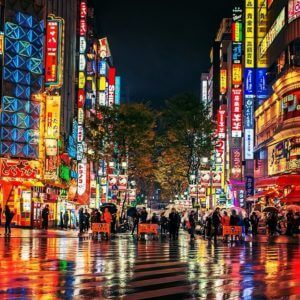 Japan's BitBox crypto exchange is small but quickly growing. The internationally facing exchange is not available within its own borders or the US because of stringent licensing requirements. This hasn't stopped BitBox from gaining respectable trading volume in other markets, however, and the company plans to boost business through the introduction of its own payment token.
BitBox isn't an independent blockchain venture; the company was launched by Japanese messaging app LINE. LINE already has more than 200 million international users and it has become one of the most innovative messaging platforms producing applications for the blockchain space.
BitBox currently has <$1 million total daily volume across more than 30 digital currencies, but this may be just the beginning. Now, LINE is launching LINK (LN), a payment token for exclusive use within BitBox. LINK will be tradable against Bitcoin, Ethereum and Tether, and will eventually serve as a fundamental payment for all cryptocurrencies sold on BitBox.
BitBox to Give Away LINK for Free
BitBox is far from the first cryptocurrency exchange to offer its own trading currency. Binance was the first well-known example, launching Binance Coin (BNB) last year. BNB investors watched happily as the trading token multiplied its ICO value many times over. Even today after months of crypto market declines, BNB remains one of the most widely traded and help cryptocurrencies.
Huobi's proprietary token is a similar example, offering trading upon the Huobi exchange, discounts, and various holder rights. It's unclear what specific benefits holders of LINK will receive on BitBox, but there is already plenty to attract the attention of potential investors.
LINE, BitBox's parent company, will be releasing 3 dApps (decentralized applications) in the next 12 months. Each of these will use LINK (LN) for payments, transactions, and various incentive rewards. Not only will LINK be useful on these applications (as well as for payments on BitBox), but people who use these dApps will get LINK tokens for free.
Various user actions on LINE's lineup of blockchain dApps will feature automatic payouts. Simply by acquainting themselves with these digital systems, users get free money that they can use for discounted trading and other – as yet unspecified – privileges.
Is this an Indication of Changes in Japanese Blockchain Policy?
While Japan doesn't forbid cryptocurrency trading, Japanese crypto regulations are a bit icier than readers in Europe and elsewhere might be accustomed to. It's a bit unusual that a Japanese company would open a cryptocurrency exchange in a locale where they could not receive licensing. That LINE is doubling down on its blockchain plans may indicate that they anticipate a softening of Japan's stance towards their domestic ventures.
Just as easily, LINE may be moving ahead with blockchain because of the technology's inherent decentralised nature. BitBox is headquartered within Japanese borders, within which it cannot do business. This hasn't stopped it from becoming an up-and-coming exchange in other markets. BitBox may be expanding because blockchain renders national borders, increasingly, irrelevant.
Whatever the case, it's exciting to see another exchange payment cryptocurrency, as these always have an instantly applicable use case. That LINE seem to be planning additional roles for LINK in their growing blockchain ecosystem – and that LINE will be given away for free! – are enough to excite any potential investor.
Featured image source: Flickr