What are cryptocurrencies?
To make informed decisions and get the most out of investing in cryptocurrencies, it's important to understand the industry's core concepts. With that being the case, you should take some time to learn the phrases below. By doing that, you can get the most out of your experience, however you decide to interact with the top cryptocurrencies.
What are Cryptocurrencies? How to Buy, Sell and Trade Digital Coins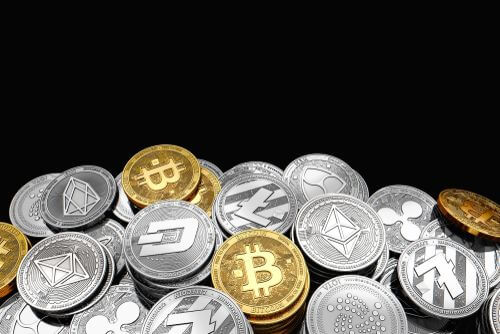 Cryptocurrencies are, as their name suggests, virtual currency (coins or tokens) that allow you to pay for goods and services. Although the term has evolved, the underlying principles are the same. Indeed, if we dissect the actual word "cryptocurrencies", we're left with the following:
Crypto = Taken from the word 'cryptography', crypto means something that's concealed or hidden. In the computer world, you'll have probably come across the term 'encrypted'. Encryption is linked with cryptography, i.e. it involves concealing data using complex codes. In other words, encrypted data is information that's been hidden using a code. This idea helps form the basis of digital coins.
Currencies = From our everyday lives, we know that currency is a term used to describe the money we spend. Depending on your location or environment, monetary values and denominations will change.
When you combine these two words together, you get to the core of what cryptocurrencies are: "units of data that conceal certain information that can be used as money to pay for something."
Put simply, cryptocurrencies are a new type of money that's created online using cryptographic methods.
What is Decentralisation?
A traditional currency (known as fiat currency) like the GB pound is centralised. In practice, this means it's created, distributed and controlled by a single authority, usually central banks. This central authority sets the parameters by which the currency operates as a medium of exchange. In contrast, cryptocurrencies aren't created or controlled by a single authority or financial institutions. Instead, cryptos are self-regulating. In fact, it's this decentralised foundation that makes cryptocurrency a peer-to-peer transactional system. Units of value are created, controlled and exchanged by a peer-to peer-network of equal peers.
Cryptographic processes are used to verify transactions and, in turn, create (or 'mine') new units of currency. The benefits of this system are that no one can manipulate the system and, more importantly, cryptocurrencies are universal. You can't spend GBP in South Africa because it's not the local currency. Bitcoin (BTC), however, isn't bound by the same rules, which means it can be spent anywhere (in theory).
Using Cryptocurrencies: Buy, Selling and Spending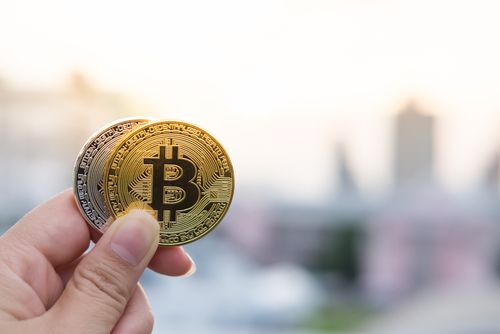 In recent years, cryptocurrencies have become tradable assets. Much like the way investors can trade fiat currencies on the forex market, you can now buy and sell cryptos. In many ways, cryptocurrency trading is more important than forex.
Because spending cryptocurrencies isn't an everyday practice (yet), a coin's value is determined by how much is being traded. As the technology improves and more people start to use it, this will change. For now, however, trading cryptocurrencies is a major part of the industry. Because of that, you have plenty of opportunities to buy and sell.
How to Get Cryptocurrencies
To buy cryptocurrencies, you'll need a crypto exchange. Whether you decide to trade your coins (i.e. keep them on the exchange and sell at a later date) or spend them, you'll need to buy them. The only other way to get some coins is to mine them. However, this can be a lengthy process that requires specialist knowledge and/or equipment.
Therefore, if you want quick and easy access to the top cryptocurrencies, you need an exchange. In general, there are two types of exchange that allow you to buy coins that can be kept or spent. Crypto-to-crypto exchanges are ones that only allow you to deposit, buy, sell and withdraw in a digital currency. Fiat-to-crypto exchanges are ones that allow you to deposit or buy cryptocurrencies using a fiat such as GBP, EUR or USD.
The Top Cryptocurrencies
When it comes to the cryptocurrencies you can buy, sell and spend, there are some that stand out. Although there are hundreds of altcoins, the leading ones you should look out for alongside Bitcoin are:
Summary
In summary, cryptocurrencies are digital equivalents of traditional currencies with a few twists. Without a single point of control, cryptos can be used anywhere. What's more, the technology backing cryptocurrencies means that they are highly secure. Put simply, digital tokens can do everything fiat can and more. Regardless of whether you want to trade cryptocurrencies or use them to pay for goods and services, the opportunities are there. What's more, as the industry grows in the long term, these opportunities are going to increase to the point where cryptocurrencies may soon be on par with GBP and the like.
Featured image source: Wit Olszewsk/Shutterstock.com