Bitso is a great cryptocurrency exchange from Mexico, based in Mexico City since 2014. Bitso was the first crypto exchange to allow users of the Mexican Peso to buy Bitcoin directly. National currencies like the Peso are called "fiat money". These include the US Dollar, the Korean Won, and so many more.
5 Steps to Buy Cryptocurrency Instantly!
Visit our recommended platform to buy crypto by clicking the button below.

Enter your details in the required fields to create a new account.

Fund your account using your preferred payment method and confirm your new balance.

Choose your favourite crypto coin and select a "Instant/Market Order" to buy it instantly.

Enter the amount you want to buy (you'll see the equivalent in crypto) and confirm your order!
It's a very important step for a country to be serviced by an exchange which accepts their national fiat currency. There are many American and Western-focused exchanges which accept the Dollar and the Euro, but these were very inconvenient for Mexican people to use. Bitso changed all this.
In so doing, it made it possible for 127 million people (Mexico's national population) to buy cryptocurrencies. That number is more than 3x the size of Canada's population, , and nearly half of the citizens in the United States. Expanding into new markets like this is key to Bitcoin adoption worldwide.
Bitso definitely is an important service, but we're happy to say that the usability and appearance of the site is also of a high quality. There is even a Bitso App for Android and iOS. Unfortunately, Bitso's accepting only Pesos means that the site will be of little use to people outside of Mexico. The platform does facilitate trades with Bitcoin, but these represent only a tiny fraction of the site's overall volume. For users in Europe who wish to get access to Bitcoin profits, eToro would be a good choice. We'll give you more information about Bitso, fill you in on how eToro is different, then let you make your own choice. You may find that they both fulfill different purposes for you!
What is Bitso Exchange?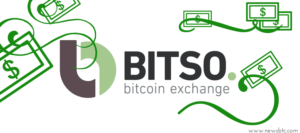 As we've already pointed out, Bitso is an exchange serving Mexico, and accepting the Mexican Peso. Bitso can perhaps be most closely compared to Coinbase, for the following reasons.
Bitso sells only a few, well established and useful coins: Bitcoin, Ethereum, Litecoin, Ripple, and Bitcoin Cash.
Bitso accepts fiat currency in the form of the Peso, just as Coinbase accepts US Dollars.
The Bitso app is of a very high quality.
Bitso is active in sectors beyond cryptocurrency. For instance, they donated 9 Bitcoin to disaster relief after the recent Mexican earthquake.
Bitso's starting fee of 1% is higher than most conventional cryptocurrency exchanges, much like Coinbase's (admittedly higher) 3.99% (which is often discounted in various ways).
In the way the platform is designed, Bitso is very reminiscent of Coinbase, and is often considered easy to use for new traders.
Bitso has its own identity and perks, beyond these similarities with Coinbase. We'll get into these throughout the rest of this Bitso review. But first, we'll talk about how eToro can help people outside of Mexico get into cryptocurrency, just as Bitso serves the needs of Mexican crypto investors.
The eToro Alternative
eToro is an alternative to Bitso in nearly every sense of the word. While Bitso caters to Mexican nationals, eToro is most active in Europe. While Bitso accepts the Peso, eToro accepts only USD. Bitso facilitates true purchases of Bitcoin (and the others), while eToro sells CFDs (contracts for difference). Bitso sells only the 5 major cryptocurrencies, while eToro supports a growing array of popular and up-and-coming cryptocurrencies. Honestly, these two crypto options don't cover very much of the same ground, but that's why they're both so useful. Now that we've highlighted the differences, let's get into a bit more detail about what eToro is and how it works.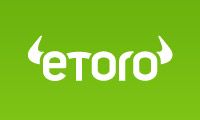 eToro is a way to speculate on cryptocurrency values, without actually having to deal with the responsibility of owning cryptocurrency. That might sound a little weird at first, but stick with us as we explain. eToro sells CFDs, or Contracts For Difference. The "difference" in the name indicates the difference in price between Bitcoin (or other crypto) when it is purchased and when it is sold. When a user "buys" Bitcoin this way, they decide how much Bitcoin they want, and pay the exact market price for it. These funds are locked into the contract, and are only unlocked when the position is "sold". Ideally, the user will only sell the contract when the price of Bitcoin has risen. The user will receive the extra value of the amount of Bitcoin that was locked into the contract. For example, if the user bought a contract for 1 Bitcoin for $9,000, then ended the contract two months later when Bitcoin was $11,000, the user would walk away with $11,000 ($2,000 profit). Losses are tabulated the same way. If the user started with 1 $9,000 Bitcoin, but the price fell to $7,750 at the time the user ended the contract, $1,250 would be taken from the original deposit. Of course, users don't usually end contracts at a loss, unless they think the price is going to keep falling. With white-hot assets like Bitcoin, the chances are that patience will result in profits over the short-to-medium term, though of course there are no guarantees with a volatile asset like this.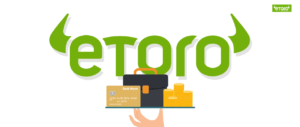 Why is the eToro Way Better For New Users?
With a CFD, the user never actually "owns" Bitcoin. And while that might sound a little strange, there are actually a number of benefits:
When an investor owns Bitcoin, they have to keep it safe. Most of the time this involves using a software wallet (which could be hacked) or an expensive hardware wallet like the Ledger Nano S. With eToro, there is no Bitcoin to keep up with, but the profit potential is exactly the same.
When an investor owns Bitcoin, they have to transfer it to various wallets. This involves the use of "addresses", which are long alphanumeric codes that are easy to mess up. If you send your Bitcoin to the wrong address, it's almost certainly gone forever. There's no chance of this with eToro.
With conventional exchanges like Bitso, there's always the chance that the exchange itself will be hacked. Between all of the crypto exchanges in the world, more than $1 Billion user currencies have been stolen through hacking or other vulnerabilities and security failures. There is much less chance of loss of funds with eToro.
eToro's interface is about as simple to use as it gets. Conventional cryptocurrency exchanges, even the simplest, have a slight learning curve. eToro is a speculation vehicles that's about as intuitive as it comes.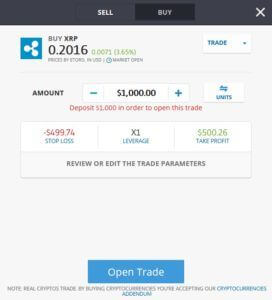 If you're an investor who does want to own Bitcoin and other cryptocurrencies in the conventional sense, an exchange like Bitso will be the better choice. But for most cryptocurrency investors who aren't interested in owning or spending their currency (instead just waiting for it to appreciate in value), eToro will more then suffice. Now back to Bitso.
Bitso's Best Features
One thing we really like about Bitso is their high quality customer service. Customer service is often a secondary (or tertiary) consideration for global cryptocurrency exchanges. Bitso is all about making its customers feel confident and happy, no matter how much or little experience they happen to have. Bitso wants to be the biggest exchange in the land, and you can really tell by the way they treat their customers. Furthermore, Bitso fees are competitive. They're higher than you'll pay at some other Western exchanges (Bittrex charges 0.20% for everything) and Eastern exchanges (with discounting, Binance charges only 0.05%), but cheaper than Coinbase's enormous 3.99% base fee. 1% is the starting rate that everyone will pay, but the more you trade the more this price is discounted. For the site's largest traders, the Bitso fee is only 0.10%! Here's a full breakdown of Bitso fees and discounts.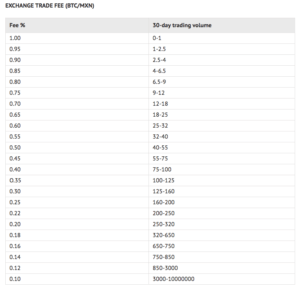 Another thing we like about Bitso is that it's entirely mobile friendly. You don't have to navigate to the website on your iPhone and hope that you can make it work (we're looking at you Bittrex!). Instead, the app is fully optimized to the mobile experience, with full site capabilities, and you don't even have to create a new login! Bitso security standards are very high. Password and 2-Factor Authentication are standard, and the user can make it so that all withdrawals require certain levels of confirmation from the account holder, so that fraud is very difficult for hackers and thieves to pull off successfully. Bitso seems to be as secure as the best in the game, for the most part (more on this later). When trading crypto-to-crypto (Bitcoin traded for Bitcoin Cash, for example), this costs only a small 0.15% commission. This is fully competitive with the best of Western cryptocurrency exchanges, even though this kind of trading represents only a small portion of the buys and sales going on with Bitso.
A Couple of Security Issues With Bitso
No good exchange is without its occasional foible. Bitso recently had user balances and fees leaked. This means that anyone with the information can know how much Bitcoin you have in your Bitso wallet, and how much you paid to buy it. In itself, this information isn't a big danger. Simply by knowing your balance, no hacker can steal your funds. On the other hand, when a hacker knows how much cryptocurrency you have, this can make you a target for theft. Smart thieves could isolate your identity with much greater ease and could deploy various methods to steal your password, compromise your wallet address, or otherwise purloin your cryptocurrency. Furthermore, funds held on the Bitso platform are stored online, in a so-called "hot wallet". Hot wallet funds are always vulnerable to hacking, and even though this has not yet happened with Bitso, it has happened with other cryptocurrency exchanges. This is a significant vulnerability, so it can not be thought safe to store funds on Bitso for any length of time. It's good practice to always store funds on a personal wallet that you control, not on the exchange, so smart users won't need to change their behavior and will be unlikely to have their funds stolen. But it is important to make this reminder, especially for new users.
Is Bitso the Best Mexican Peso Bitcoin Exchange?
This is a good question. It's clear that Bitso is not a scam, and that they provide a solid service to many thousands of Peso-using crypto investors. However, does this make them the best exchange for this market? It's impossible for us to try out every single Mexican crypto exchange out there, and new platforms are getting added all the time. But Bitso still stands out, even as the market becomes more competitive. It takes a lot of work to create a great crypto exchange. This is especially true for exchanges which accept fiat currency. These exchanges subject themselves to greater risks and scrutiny. There are more regulatory hoops to jump through, and greater liability in the event of a hack or other unfortunate event. Bitso is one of only a few Mexican exchanges which clears this bar, and they're certainly the most professional-looking exchange that serves this market. We think that for new users, there is no better alternative when it comes to accepting Pesos for Bitcoin. This is unlikely to change anytime soon, so we feel that we can recommend Bitso for this purpose with some enthusiasm.
Final Thoughts on Bitso
Bitso is a very high-quality Mexican cryptocurrency exchange, which brings crypto to a whole new population by accepting Mexican Pesos as payment for Bitcoin, Bitcoin Cash, Ethereum, Ripple, and Litecoin. Bitso has reasonably good security, an excellent Bitso app for iPhone and Android, an intuitive interface, and other great features. If you primarily transact with Mexican Pesos and are trying to get into the cryptocurrency market, there really may be no better option for you. Bitso continues to update their service, streamlining and adding features. They have a very strong presence in the Mexican market. We think that it's likely for them to continue their ascendency, and that we can recommend them as a service for new and experienced investors without reservation.
Min. Deposit
$50
Exclusive promotion
Accepts customers from the USA
Offers 15 crypto coins to buy&sell including BTC, LTC, ETC, NEO and more
Trade on the world's leading social trading and investing platform
Description:
eToro offers a wide range of cryptos, such as Bitcoin, XRP and others, alongside crypto/fiat and crypto/crypto pairs. eToro users can connect with, learn from, and copy or get copied by other users.
Payment Methods
Bank Transfer, Wire Transfer
Full regulations list:
CySEC, FCA
Min. Deposit
$1
Exclusive promotion
The world's largest cryptocurrency exchange with over 2bn daily users
Innovative trading platform offering enormous range of crypto coins
Supports over 60 methods of payment including PayPal
Description:
Binance has grown exponentially since it was founded in 2017 and is now one of, if not the biggest cryptocurrency exchanges on the market.
Payment Methods
1Pay, 2C2P, 3d Secure Credit Card, ACH, ANELIK, Abaqoos, AdvCash, AlertPay, Alfa-Click
Algocharge, AliPay, American Express, Apple Pay, AstroPay, BPAY, Bank Link, Bank Transfer, Bank Wire, Baofoo, BitGold, BitPay, Bitcoin, Boleto, Bonds, Borneo Exchanger, Bradesco, CEX.io Mobile App, CFDs, CSS System, CUPS, CartaSi, Carte Bleu, Carte Bleue, Cash, CashU, Cashier Order, Check, Check (UK only), China UinonPay, China Union Pay, China UnionPay, ClickandBuy, Commodities, Contact, Contact Z, Credit Card, Cryptocurrencies, Currencies, DCPay, DIXIPAY, Dankort, Debit Card, Dengi Online, DineroMail, DirectPay, Dotpay, E-dinar, ELV, ENets, EPS, ETFs, EXCARD, Easy2Pay, EcoPayz, Ecommpay, Ecurrencyzone, EgoPay, Emerchant Pay, Eprotections, EstroPay, Ethereum, Euro Bank Account, Euteller, Express Dotpay, Express Polish Post Office 24/7, Express Zabka Market, Ezeebill, Ezybonds, FasaPay, Fastapay, Fastbank, Faster Payments, FilsPay, Forex, GTBank, Gate2Shop, Giropay, GlobalCollect, GlobalPAY, GlobePay, Gluepay, Halcash, I-Account, IPS, Ideal, Indices, Individual US State License(s), Indonesia Exchanger, InstaBill, Instadebit, IntellectMoney, Interswitch, Investmate, Itukar, KNET, Klarna, LaoForexBoard, LavaPay, Lion Payment, LiqPay, Litecoin, Lobanet, MOTO, MT4, MT5, Mailing Cash, Market Maker, Masari, Mastercard, MegaTransfer, Mister Cash, Mobile Trading App, Mobile Trading Platform, Moneta, Money Bookers, Money Order, MoneyBookers, MoneyGram, MoneyPolo, Multibanco, NETBANX, Nab, Namecoin, Neosurf, NetPay, OKPAY, OMT, OmahPoin, OnPay.ru, Online Naira, OrangePay, PAYSEC, POLi, POLi & BPay, PYEER, PagoEfectivo, Paxum, Pay Nova, PayCo, PayPal, PayRetailers, PayWeb, Payeer, Payoneer, Payonline, Payvision, Payza, Perfect Money, PocketMoni, Postbank, Powercash 21, Prepaid MasterCard, Prepaid MasterCard (I-Account), Prepaid MasterCard (Intercash), Prepaid MasterCard (Payoneer), Privat 24, Przelewy24, QIWI, RBK Money, Rapid Transfer, RegularPay, SEPA, Safecharge, SafetyPay, SahibExchange, Shilling, SmartPay, Sofort, SolidTrust Pay, SorexPay, Sporopay, Stock Certificate, Stocks, Swish, Teleingreso, Thailand Exchanger, Ticketsurf, Todito Cash, Trade Interceptor, Transact Europe Payment, Trazus, TrustPay, Trustly, UAE Exchange, UPayCard, USD, Ukash, Unet, UnionPay, Unistream, Uphold, Verve, Vietnam Exchanger, Visa, VixiPay, VoguePay, Vouchers, Wallet One, WeChat, Web Based Trading Platform, WebMoney, WebPay, Webtrader, Western Union, Wire Transfer, Wirecard, Yandex, Yandex Money, Yemadai, YuuPay, Z-Payment, Zenith, Array, cTrader, dinpay, eCard, eCheck, eKonto, ePay bg, ePayments Transfer, eToro Mobile Trading Platform, eToro Trading Platform, eTranzact, iPay, mPay, neteller, paysafecard, postepay, skrill, unichange.me
Min. Deposit
$20
Exclusive promotion
Margin Trading with full legal compliance
Description:
Cex.io offers exchange of fiat currency for Bitcoin Ethereum, Tether, and 23 other cryptocurrencies, as well as Bitcoin/Ethereum trading against the USD.
Payment Methods
Credit Card, Cryptocurrencies, Debit Card, Wire Transfer, skrill