Crypto Taxes in Nigeria 2022: All You Need to Know!
The African continent is a lucrative market for cryptocurrencies. Consisting of mostly poorer nations with weaker economies and high inflation, the ability of cryptocurrencies to retain and increase in value compared with local fiat has made them a preferred choice for many Africans. This is true in Nigeria, where cryptos are extremely popular among the population.
While the African nation doesn't have much official clarity on cryptocurrencies for the public, it does stop banking institutions from dealing with firms and people who dabble in digital tokens. On the other hand, there is no ruling on individuals holding or trading them. With a framework that defines different classifications for different types of tokens, determining the taxes on them can be a bit confusing. Failure to properly report your taxes carries a minimum NGN 5,000 fine with an additional NGN 100 for each day late, and can lead to 6 months imprisonment if the violation continues.
If you're a crypto holder in Nigeria, you likely want to avoid ending up behind bars. Let's break down the crypto tax laws of the country.
For deeper insights into how the rest of the world is handling crypto taxes, check out the CoinText Tax Map Guide.
Which Taxes Apply to Crypto in Nigeria?
The Nigerian Securities and Exchange Commission states in its 2020 ruling that crypto assets are by default securities, unless proven not to be by the issuer. Under its rules, crypto assets fall into four categories and depending on the classification, are subject to different taxes. Non-fiat virtual currencies are commodities and so are utility tokens that have no security characteristics.
Tokens that represent physical underlying assets, shares in companies, dividends or any of the characteristics traditional securities have are deemed securities. Derivatives (LPs, ETF tokens, leveraged ones etc.) are classified as investments.
So how does it all fit into modern crypto activities? Let's check out a few of the most common ones.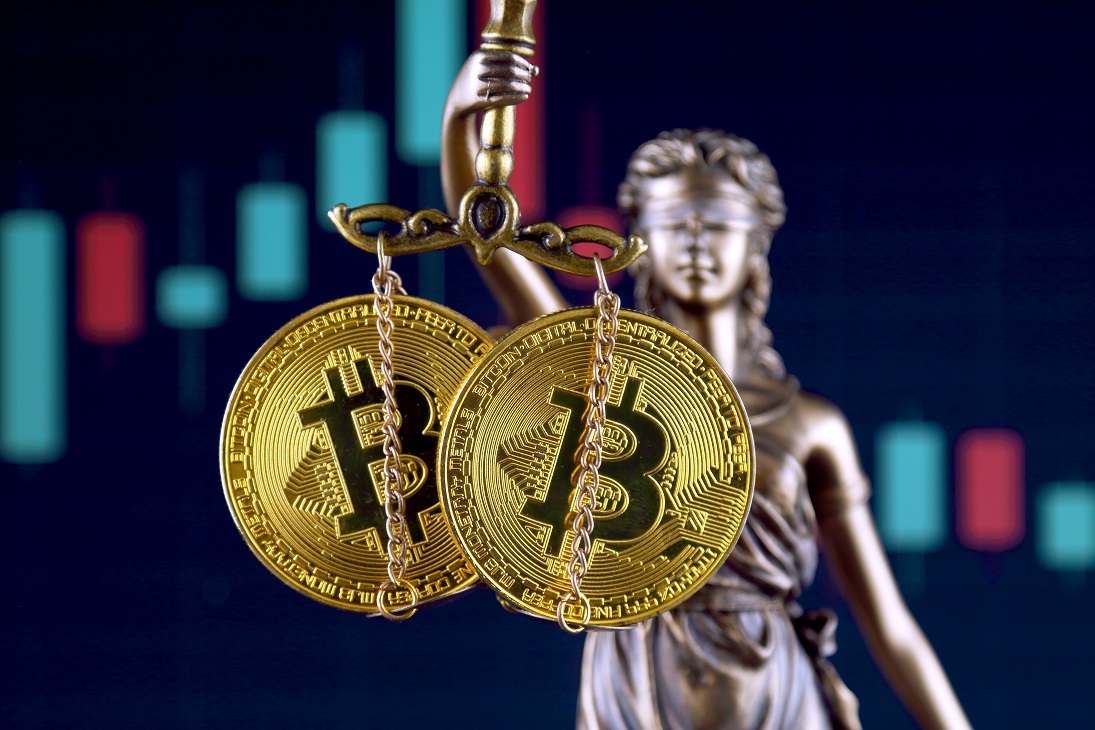 Cryptocurrency Trades
When it comes to trading crypto to crypto, there is no specific coverage of any laws or regulations that say it is a taxable event. However, if crypto assets are liquidated, they are subject to tax.
If the crypto you sold is classified as a commodity, the income tax rules are applied. In the case of a security classification, the capital gains tax kicks in. The taxable amount is the difference between the buying and the selling values.
While there may be fintech firms in Nigeria who have reported to the SEC on their tokens being securities or not, there is no list available on the official website. The best option here would be to get in touch with a crypto tax expert on how to go about classifying your token sales.
Mining and Staking
With the classification of crypto assets only as commodities or securities, there is no law or regulation that describes or covers mining and staking activities.
With that in mind, it would be prudent to refer to the classification and see how results from mining and staking apply to the token in question. If the mining or staking is of a security coin, the rewards can be seen as dividends, but with the cryptos not being tender in the eyes of the Nigerian SEC, the rewards are not income per se.
Similarly, if a commodity coin is being used to generate a commodity through mining or staking, those rewards are not taxable either.
However, when sold, a security token reward will be subject to capital gains tax and a commodity reward will be taxed as income. For either of these scenarios, since no money was used to buy the tokens at any price, the full sale amount will be subject to tax. In the case of mining, however, you can claim electrical and other costs as expenses.
Again, with such ambiguity surrounding the Nigerian cryptosphere, consulting a tax expert is the best option for you.
DeFi and Airdrops
As with mining and staking, token classification by the country's SEC must be consulted first. Interest or earnings from decentralised finance (DeFi) may or may not be seen through the same lens as mining and staking. Airdrops, on the other hand, can come under the classification of gifts.
The sale of any DeFi profits or airdrops will be subject to tax on the complete value of the tokens (capital gains for securities and income for commodity tokens).
NFTs
The exact nature of the underlying asset of non-fungible tokens (NFTs) will define the security or commodity nature of these unique tokens. Apart from having characteristics that are analogous to equities or bonds, tokens that represent real physical underlying assets or earning streams are also securities in the eyes of the authorities.
So if you buy or sell NFTs that, let's say represent physical art, it's a security and capital gains taxes apply. In the case of an NFT not representing a physical asset but creating a revenue stream such as royalties, the original NFT can be said to be a security token too.
Understandably, the ruling and how the exact nature of the tokens are determined can be very confusing. As in all the previous subsections, we advise you to get a professional opinion to avoid any unpleasant calls from authorities.
How Much Tax Do You Have to Pay on Crypto?
The Nigerian authorities have a very confusing method to determine what kind of tax is payable on cryptocurrencies, but once past this hurdle, you will find that calculating how much tax you have to pay is rather easy.
For the first step, you have to add up all of your commodity-classified profits separately from the security tokens ones. Then you have to simply pay the two taxes separately but in the same tax filing process.
Tax Threshold
Nigeria has a flat 10% capital gains tax (CGT) so you can simply do the maths and find out how much you have to pay as CGT.
Income tax is a different story, with six different brackets that have different percentages. Your overall income determines which bracket you fall within and how much tax you have to pay:
The first NGN 300,000 is taxed at 7%.

The next NGN 300,000 is taxed at 11%.

The next NGN 500,000 is taxed at 15%.

The next NGN 500,000 is taxed at 19%.

The next NGN 1,600,000 is taxed at 21%.

Anything above NGN 3,200,000 is taxed at 24%.
Allowable Costs
The Nigerian authorities do allow you to adjust for expenses you incur when selling commodities and securities such as commissions and other fees, so you can take that into account.
Losses made from sales can also be claimed, but only in their own category. Capital losses can only be deducted against capital and not income, for example.
Other Taxes
There may be instances that you have to pay VAT, or if you have regular employment and your employer cuts taxes at source, you can avoid double taxing with proper documentary proof.
How Do I Report My Crypto Taxes?
Taxes are reported to the Federal Inland Revenue Service (FIRS) in Nigeria before 13 March each year.
If you are employed in Nigeria, your employer is bound by law to submit your taxes so you will only need to file for any profits made outside of your employment. To file a tax return, you can apply for a Tax Identification Number to get registered.
You then proceed to complete a self-assessment form that will calculate your tax due. The taxes are then filed in the Income Tax Form along with proof that you have paid them.
You can submit the completed filing either manually to the nearest FIRS office and receive a receipt or use the online e-Taxpay portal to submit from the comfort of your home.
Record Keeping
Nigeria has yet to create any concrete crypto tax guide and regime. Therefore, all taxes you pay should always be calculated in consultation with a professional tax advisor. Bookkeeping is very important since the authorities can issue updated rules at any time, considering the popularity of cryptocurrencies in the country.
Things like the exact date and time you bought the tokens, at what amount and cost, including any fees or commissions paid (and similarly for sales), will go a long way to protect you from the wrath of the taxman in the future. Find out this information from your exchange.
More information: https://www.firs.gov.ng/mining