Crypto Taxes in Austria: All You Need to Know!
Income tax is levied on the worldwide income of Austrian residents and on the Austrian source of income for non-residents. Residents are individuals who are domiciled in Austria.
Austrian income tax law differentiates between different categories of income which include; income from self-employment — including directors' fees — business income and investment income.
For each category of income, the net taxable amount is determined as the gross income received, minus a number of deductions specific to the income category. In addition, several deductions and allowances can be set off against the total net taxable income.
The Federal Ministry of Finance (Bundesministerium für Finanzen - BMF) has stated that bitcoins (and other "virtual" currencies) (crypto assets) are not considered official currency and are therefore comparable to financial assets or financial instruments.
In July 2017, the BMF published their view on crypto assets and again confirmed their view that crypto assets are currently not recognised as an official currency. They further stated that crypto assets are also not financial instruments. They are miscellaneous (incorporeal) economic goods and regarded as intangible assets.
The BMF publication contains clarification on the tax treatment of crypto assets in private or business transactions, as well as certain processes such as "mining".
Which taxes apply?
Depending on whether crypto assets are held as private or business assets, different tax treatment is applicable.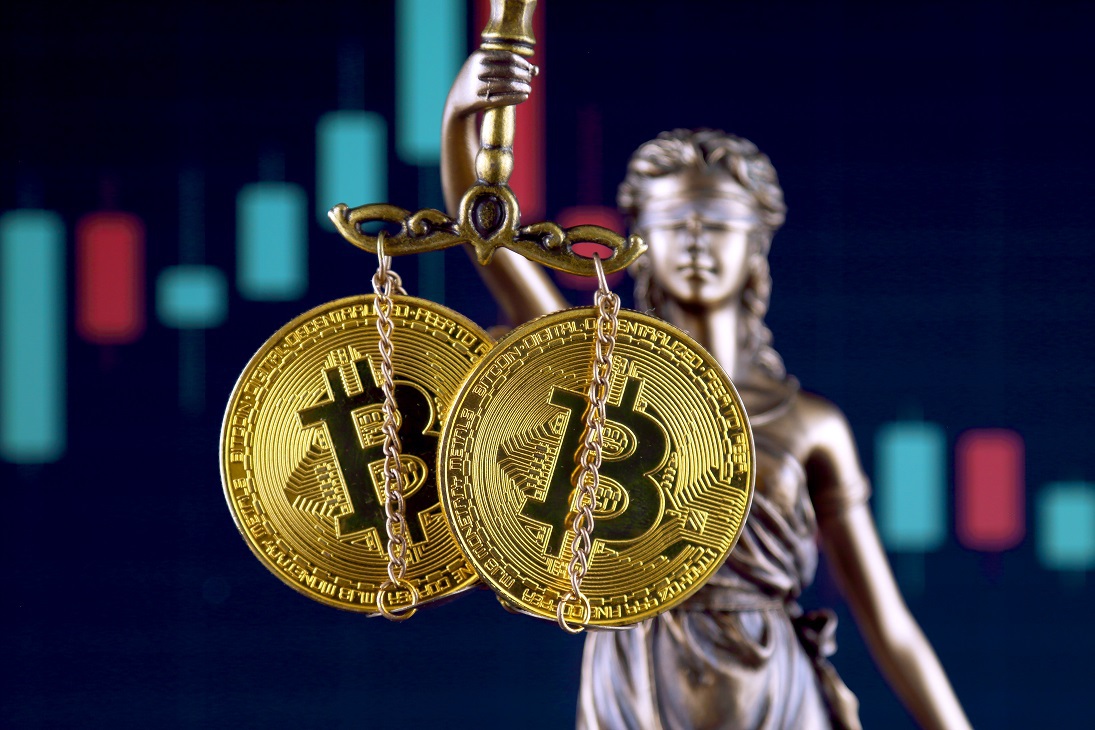 In principle, if crypto assets are held as private assets and are sold, the sale is regarded as a speculative transaction and subject to tax at the marginal rate. However, if the crypto assets are held for a period of more than a year after purchase and only sold afterwards, the sale is exempt from tax. In other words, only if purchases and sales are made within a one-year period is the transaction taxable.
Mining
The Austrian tax authorities generally classify mining as an operational activity. The generation of crypto assets through mining should therefore not be treated differently from the production of other economic goods. As a result, mining is generally based on income from a business activity (income from commercial operations) that is subject to the progressive tax rate of up to 55 percent.
ICOs and airdrops
In the case of the issuing company, the accounting treatment is very dependent on the individual circumstances of the transaction. Tokens can be classified, depending on the rights transferred, as a liability or provision, equity or debt, or income - depending on the classification, the tax treatment is different (both income tax as well as VAT).
How much tax do you have to pay on crypto assets?
The tax amount is calculated on the net gain or loss at the time of the sale i.e. the proceeds on sale minus the acquisition cost. Individuals are subject to an income tax rate of 27.5% on the net capital gains resulting from sales of crypto assets.
However, if the net capital gain does not exceed a total of €440.00 in the calendar year, the amount is free from income tax. Should this limit be within speculative income, it does not have to be declared. If the transaction is regarded to be a speculative transaction, the income is subject to tax at a progressive tax rate:
€0 to €11,000 = 0%
€11,001 to €18,000 = 25%
€18,001 to €31,000 = 35%
€31,001 to €60,000 = 42%
€60,001 to €90,000 = 48%
Income over €90,000 = 50%
Over €1,000,000 (from 2016 to 2020) = 55%
In private assets, strict restrictions apply to the use of losses from crypto assets, because these can only be offset during the year with profits from other speculative transactions. If speculative transactions lead to an overall loss in a calendar year, this cannot be offset against other income (nor can it be carried forward to future years).
If the current asset is regarded as an interest-bearing instrument, the income earned will be subject to normal rules for income from capital and taxed at the special tax rate of 27.5%.
Where crypto assets are held by a company, then company profits on this investment are taxed at the standard corporate income tax (CIT) rate of 25%.
If the company incurs losses, a minimum corporation tax of €1,750.00 must be paid annually.
Where a taxpayer holds units of crypto assets which were acquired at different rates when they were exchanged for fiat currency, the taxpayer can assign specific inventory of the respective purchase price of the crypto asset to the units that are disposed of.
Provided the taxpayer fully documented the units at the time of purchase and the purchase costs thereof i.e. specifically identifying and assigning the purchase price to the units sold. If this is not the case, the taxpayer is allowed to use the first in, or last out, method to allocate the purchase price to the items sold.
Indirect Taxes
Value-added Tax (VAT)
There is no specific VAT law or guidance on the VAT treatment of cryptocurrencies. However, the exchange of fiat currency for units of crypto currency, and vice versa, constitutes a VAT-exempt process, according to the case-law of the European Court of Justice (ECJ). There is therefore no VAT to pay on purchases and sales of cryptocurrencies.
Stamp Duty
No transfer taxes are payable in Austria on crypto asset transactions.
Situs Tax
Austria does not levy inheritance tax or gift tax.
Which tax forms do you report crypto on?
The tax year for individuals is always the calendar year. Income tax returns can be filed with the local tax office after the end of each calendar year. The tax authority has set different deadlines for the submission of tax returns:
Paper forms: 30 April of the following year;
Electronic filing: 30 June of the following year; and
If the return is submitted by certified tax advisor: 31 March of the second following year.
These deadlines can be changed on a reasoned request from the Tax office to be extended.
Record Keeping
If there is an intent to violate a duty to notify, disclose or truthfulness under tax law, tax evasion is effected according to the Financial Criminal Act. In addition, when a tax debt is unlawfully reduced, a tax law procedure is initiated in accordance with the Federal Tax Code (BAO).
If crypto assets are held as private assets the result is speculative, which must be recorded on the income tax return.