If you're looking for the best cryptocurrency exchange in 2022 you've come to the right place. When deciding which crypto exchange is best for you, there are a number of things to consider. These range from ease of deposits and withdrawals and overall user experience to which ones provide the best charting and analytics tools. 
You may want to know which exchange is best for frequent trading. Or which one is best suited to investing, staking and earning a yield on your crypto holdings. You most likely want to know about cryptocurrency exchange fees, which are often overlooked but can nibble away at your capital—particularly if you're a high-frequency trader.
This article breaks down what we think the top five crypto exchanges are today based on various factors that take these things, and more, into consideration. We've tried and tested each one against a stringent list of criteria, compared them with one another to find and highlight their strengths and weaknesses, and precisely pinpointed what makes them the best in a particular area, and why. Let's take a deep dive into our top five cryptocurrency exchange picks and see what they have to offer.
CoinText top picks for best crypto exchanges in 2022 
Compare the Best Cryptocurrency Exchanges
Below we take a deep dive into our findings on the best crypto exchanges for 2022 including why we think they're the best and how we went about testing them, plus much more.
1. eToro - Best for beginners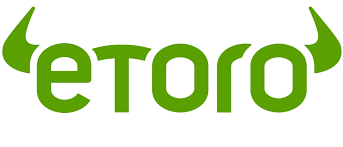 eToro is a social trading and investing platform that allows users to copy successful investors. What sets it apart from competitors is its user-friendly interface. Clearly signposted, with all complications stripped out, eToro is a shining example of a broker that puts the customer first. While many exchanges feel crammed with too much information, eToro has created an exemplary user experience that makes trading and investing feel easy. This is one of the reasons it has such a large and engaged community.
Although its fees are slightly higher than other exchanges in the crypto space, it's a small price to pay for beginners in search of a stress-free journey. The ease with which they can gather information, assess the performance of other traders and create a portfolio of the ones they like ensures eToro is an empowering, not intimidating, experience.
Once users have found a few investors they feel will successfully perform, with the press of a button they can copy the investors' portfolios and walk away from the screen. This is how people with little knowledge of trading and investing are able to successfully take part in positive market movements.
For those that would prefer to get their hands dirty, eToro provides colourful charts that make analysing market prices a cinch. Most leading stocks, forex shares, exchange-traded securities and cryptos are there. And although eToro doesn't have as many cryptos as some of its competitors, with more than 50 and counting, there are more than enough to keep even the most ambitious beginner happy.
Pros and Cons
Pros
Easy to use with fast withdrawals and deposits

Excellent desktop and mobile experience

The ability to copy successful traders through 'social copy trading'

Over 3000 tradable products with more than 50 cryptos to choose from

Regulated with customer deposit protections for certain jurisdictions including the UK, Australia and the EU

Globally established with a track record going back to 2007

Tiered system with perks for higher deposits and more active trading and investing

The opportunity to make money as a successful investor with followers
Cons
Has higher fees than other brokers

Doesn't have as many cryptocurrencies as other exchanges

Not all research tools are available for lower tiers

Crypto swapping is not an option

Unable to short the market
Why we chose eToro
We chose eToro because it is a standout platform for beginners. It's also ideal for busy people who don't have the time to learn the intricacies of trading and investing. Having the ability to research other investors, examine their portfolios, assess their track records and then copy them at the click of a button is a winning formula. For these reasons and more, we have picked eToro as the best for beginners.
Some supported cryptocurrencies on eToro
Bitcoin (BTC); Ethereum (ETH); Fantom (FTM); Avalanche (AVAX); Loopring (LRC); Apecoin (APE); Shiba Inu - in millions (SHIBxM); Solana (SOL); Cardano (ADA); Ripple (XRP); Universal Market Access (UMA); API3 (API3) and more.
2. Binance - Best for crypto variety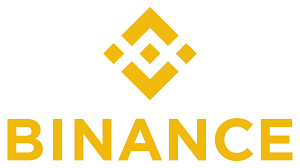 Binance is a huge exchange handling billions of dollars in transactions every day. Founded in China in 2017 by Changpeng Zhao, now one of the richest men in the world, Binance has the largest number of cryptocurrencies available to trade of any exchange. It works on both desktop and mobile, has low fees and dozens of financial tools including instant crypto conversions, staking, peer-2-peer and futures and derivatives trading.
Binance also has two of its own native tokens, BUSD, a stablecoin pegged to the US dollar, comparable to Tether, and Binance Coin (BNB), a deflationary token with a number of platform-specific utilities. Although hugely popular, for crypto newbies Binance can feel a little overwhelming. There is so much you can do on the exchange and there is, therefore, a lot to learn. Fortunately, Binance has an academy that explains most of its features in detail.
Binance also has its own launchpad, a native crowdfunding platform popular with investors. Participating BNB and BUSD holders can take advantage of pre-launch prices. As many new tokens catapult in value the moment they get listed, getting in early can prove highly lucrative. This is one of just many reasons traders and investors use the Binance exchange.
Pros and cons
Pros
Highest number of cryptos on any exchange

Fast transaction speeds

Low fees

High yield staking options

High liquidity

Excellent launchpad with historically high returns
Cons
Can feel a little overwhelming for beginners

Has struggled with regulators in a number of countries which has impacted users ability to deposit and withdraw money

Is in the cross-hairs of regulators because of its size, success and lack of transparency at times
Why we chose Binance
We chose Binance because it is the most widely used cryptocurrency exchange in the world. It has a highly visible, engaged and proactive founder who doesn't shirk the difficult responsibilities that come with being at the helm of the world's largest crypto exchange. The user experience, once you've got used to the nuances of the system, is exceptional. There are dozens of features, competitions to take part in, and a high number of cryptocurrencies users can stake to earn impressive yields. Above all, however, Binance is our number one choice for its unsurpassed number of available cryptocurrencies, its low fees, rapid executions and comprehensive trader training academy.
Some supported cryptocurrencies on Binance
Bitcoin (BTC); Ethereum (ETH); BiSwap (BSW); Stepn (GMT); Tether (USDT); Terra (LUNA); Chainlink (LINK) and more
3. Coinbase - Best for reliability and regulation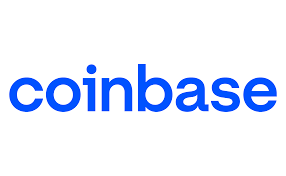 Coinbase benefits from having a great mobile app and two platforms, one for beginners and one for professionals. Known as Coinbase and Coinbase Pro, these two 'horns of the same head' provide slightly different experiences.
The former is the original and somewhat pared-down version of Pro. This means it offers a more user-friendly experience and also has an educational platform where users can earn crypto by watching short videos and taking part in quizzes.
Although these are nice touches, and great for beginners, anyone with any crypto trading or investing experience would be best to leapfrog Coinbase and dive straight into Coinbase Pro. Pro has all of the charts and tools required to make quick and informed decisions, a far wider range of available tokens and, most importantly, much lower fees. Traders using Coinbase Pro can also place stop and limit orders and conduct peer to peer trading.
Perhaps one of the best things about Coinbase is that, unlike its unregulated overseas competitors, it provides a level of insurance that's rare to see in crypto. So, should the financial system go belly up, people with money held on the exchange should be insulated against this.
With a minimum trade size of just $2, it's super easy to get started. Before trading, however, it's advisable to head to the Coinbase website to find out what its current fees are.
Pros and Cons
Pros
Easy to learn about crypto on Coinbase

Coinbase Pro offers advanced features that Coinbase doesn't

More than 100 cryptocurrencies are available

Excellent, easy-to-use apps for both platforms on iOS and Android

Listed on the NYSE and regulated in the US

Users can earn crypto by taking part in quizzes
Cons
Higher fees than other cryptocurrency exchanges

Confusing fee structure for beginners

Not as many cryptos as other exchanges
Why we chose Coinbase
We chose Coinbase because of its relative longevity in the crypto sector. Plus it has had to jump through more regulatory hoops than other exchanges to satisfy the requirements of the NYSE and Securities and Exchanges Commission (SEC). With more than 43 million users worldwide, Coinbase is one of the most popular, reliable, accessible and trusted cryptocurrency exchanges in the world today. Although the customer onboarding process can be longer than with other exchanges, every additional KYC step adds another layer of security to Coinbase, protecting the exchange and, more importantly, its users.
Some supported cryptocurrencies on Coinbase and Coinbase Pro
Bitcoin (BTC); Ethereum (ETH); Avalanche (AVAX); Dogecoin (DOGE); Polygon (MATIC); Tether (USDT); USDC; Solana (SOL); Cardano; (ADA); Polkadot (DOT; Near Protocol (NEAR) and more.
4. bitFlyer - Best for fees and simplicity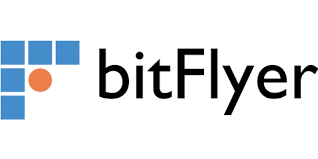 Launched in 2014 and headquartered in Tokyo, bitFlyer is the largest cryptocurrency exchange platform in Japan and one of the best Asian exchange offerings available today. Not that you have to live in Japan, or Asia for that matter, to take advantage of BitFlyer's lightning-fast execution speeds and a wide choice of cryptos.
Set up by former Goldman Sachs employees, Yuzu Kano and Yakafumi Komiyama, the exchange has established operations in both the EU and the US, meaning that it has passed the stringent regulatory tests of those jurisdictions. First choice for many traders because of its low fees, bitFlyer also has the rare accolade of having never been hacked.
Unlike many cryptocurrency exchanges busy with too much information, bitFlyer has a minimalist look and feel that allows users to focus on what's important to them at the time. With an easy-to-navigate sidebar, essential information features front and centre. These include portfolio price changes over 24 hours, assets listed in Bitcoin (BTC) as well as the user's own currency. Compared to many other exchanges, bitFlyer's dashboard is clean and simple and, from this point of view, along with its low fees, ideal for beginners.
Pros and cons
Pros
Fully regulated in the EU and US with headquarters in Luxembourg and Silicon Valley

Robust security measures ensure it has never been hacked

Regularly audited by leading financial institutions including Ernst and Young

Users can start trading immediately and verify their accounts with increased limits later

Very low trading fees, though these differ between jurisdictions
Cons
Limited to residents of Japan, Europe or the US

Instant crypto purchases not available on bitFlyer US exchange

Leveraged options unavailable to US traders

Limited number of cryptocurrencies
Why we chose bitFlyer
We chose bitFlyer because of its focus on security. Launched in the wake of the Mt Gox hack, a Tokyo-based Bitcoin exchange from which millions of dollars of coins were stolen by the founder, bitFlyer aimed to right the wrongs by creating an exchange with robust auditing processes in place. This makes it the ideal choice for traders and investors looking for assurances and an exchange backed with regulatory muscle. We also chose bitFlyer because of its calm appearance and ease of use. While the screens of many exchanges feel crammed and cramped, bitFlyer manages to achieve a feeling of spaciousness. Finally, bitFlyer has some of the lowest fees available to traders irrespective of experience levels.
Some supported cryptocurrencies on bitFlyer
Ethereum (ETH); Ethereum Classic (ETC); Bitcoin Cash (BCH); Litecoin (LTC); Lisk (LSK); Monacoin (MONA); Stellar Lumens (XLM); Basic Attention Token (BAT); and more
5. Bitpanda - Best for crypto index and crypto Visa card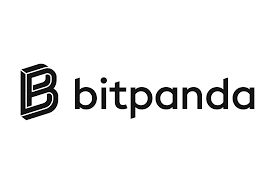 Launched in Vienna in 2014, Bitpanda is fast-becoming one of the leading cryptocurrency exchanges. In a similar vein to competing exchanges, it has launched itself into sponsoring sports teams and events to increase its visibility in an increasingly crowded marketplace, a strategy that appears to be working. But what sets it apart as an exchange?
One of the key things we found is that, unlike many crypto exchanges, Bitpanda also has no fewer than three crypto indexes. Why is this important? Because many people simply don't want to jump in and out of individual cryptocurrencies hoping that one of them is the moonshot; they don't have the knowledge, experience or confidence to do this or they don't have the time.
One solution to this is to gain exposure to a basket of cryptocurrencies via an index. It's a bit like the S&P, DAX or FTSE 100, but for cryptos. The benefit to investors is that it requires zero maintenance and can be left to run. So, for those wanting to get into crypto for the longer term, Bitpanda is ideal.
In addition to these things, Bitpanda has its own VISA card* which, with a contactless tap, can be used to spend crypto held on the exchange.
Pros and cons
Pros
Some of the lowest transaction fees in the market

3 asset-backed, cryptocurrency indexes based on the top 5, 10 and 25 cryptocurrencies by market capitalisation, rebalanced each month

Fully licenced and regulated in the EU operating in line with directives

Seamless signing up process and all-round excellent mobile app user experience

Has a pro version for more experienced traders including family offices and private banks

Dedicated wallet for all digital assets
Cons
Some services such as the Bitpanda Visa card are only available to EU residents

Doesn't have as many cryptos as other exchanges

Higher fees than many other exchanges

Doesn't provide interest-earning (staking and yield farming) capabilities on its platform

Crypto deposits attract a fee
*Bitpanda Visa card only available in certain countries
Why we chose Bitpanda
We chose Bitpanda exchange because it's one of the few exchanges to first set up in Europe and is ideally positioned to satisfy the needs of European crypto investors and traders. Crucially, to enjoy the Bitpanda Visa card and its many benefits—which include being able to spend your crypto, at more than 54 million merchants worldwide—you have to be an EU citizen. So, if you live in the Eurozone, you're in luck!
Being able to buy, hold, and spend crypto (and commodities, such as gold) with the same ease of spending fiat currencies such as the Euro, all through one exchange, is a gamechanger and makes Bitpanda a leading contender when it comes to providing customers with real-world utility. Bitpanda has also made investing in crypto easy through its cryptocurrency index, allowing people to take a low maintenance approach to investing in crypto while gaining exposure to the best tokens the crypto markets has to offer.
Some supported cryptocurrencies on Bitpanda
Bitcoin (BTC); Ethereum (ETH); Bitpanda Ecosystem Token (BEST); Chainlink (LINK); and more
What is a cryptocurrency exchange?
A cryptocurrency exchange is a place where people go to buy, sell and swap digital assets. Increasingly, on cryptocurrency exchanges, you can use your holdings to earn interest. This is commonly known as staking. There is flexible staking and locked staking. With flexible staking, you can withdraw your crypto at any time and will earn interest on the time you had it staked. With locked staking, you commit your money to be tied up for a period of time. The advantage to locked staking is that you will usually earn higher interest. The downside is that, if the market dumps, you won't be able to liquidate your crypto and get out.
Exchanges are also places where you can enter trading competitions, get in early on new coin launches, and gamble. In this sense, exchanges have evolved to become more than just places to buy, sell and swap currencies. Increasingly, exchanges are communities where traders and investors gather and participate in multiple activities.
How does a cryptocurrency exchange work?
A cryptocurrency exchange works by bringing many thousands, or even millions, of people together to trade with one another. This trading can only happen on an exchange and there is no physical interaction between participants. As people type in keystrokes, perform mouse clicks or allow algorithms, known as bots, to trade for them, money moves. This movement of money in aggregate moves prices up and down encouraging further trading activity in a never-ending series of buying and selling cycles.
These market movements can be viewed on the exchange's many charts, represented on the screen as lines, candlestick patterns. Exchanges also provide indicators to help traders analyse these movements and make buying or selling decisions.
Today, if you're a retail trader and want to buy and sell digital assets, the only place you can do it is on a cryptocurrency exchange.
What are the different types of cryptocurrency exchange?
As a cryptocurrency trader and investor, the main types of crypto exchange fall into two camps:
Centralised Exchange (CEX) - Centralised exchanges benefit from oversight and have teams dedicated to running their businesses responsibly and securely. The key advantages of centralised exchanges include high levels of service and liquidity, customer support should things go wrong, and the fact that they are increasingly regulated with consumer protection in mind.
Decentralised Exchange (DEX) - these are pools of buyers, borrowers, sellers and lenders. Buyers and lenders provide liquidity to DEXs and are rewarded with yield for doing so. DEXs have no customer support or regulated management in place as they are run purely on smart contracts. Known as automated market makers (AMMs) DEXs have become popular among more advanced traders and financial institutions attracted to the high returns they can achieve. For beginners, the risks are high and include slippage during periods of low liquidity and scams.
How to choose a cryptocurrency exchange?
You should select a crypto exchange by first assessing the strengths and weaknesses of many. Look at what each offers and where they excel. Here's a breakdown of things to consider when choosing a crypto exchange:
Is it regulated? Not all exchanges are. Even if it isn't (crypto industry regulations are still in their infancy), you still need to buy and trade without putting your assets at risk. You'll therefore want an exchange with a solid track record, one that has plenty of positive reviews and a thriving community and adheres to rigid KYC and AML guidelines.
Security. Ensure that your cryptocurrency exchange has all the key safety initiatives set up including encryption, two-factor validation, and SSL certificate before you start to buy and trade cryptocurrencies on the platform.
Fees. The second most important thing is assessing what the cost of doing business is on any given exchange. When depositing, buying, selling, swapping and withdrawing your crypto, you'll want to know what the commissions and fees are to ensure you aren't losing too much money without realising it.
Payment options. Depending on the country you live in, crypto exchanges offer different paths to payment. These include payments by bank transfer, debit and credit card payments, Paypal, and other online payment processors. They often have different requirements and attract different fees, so it's well worth making sure that the exchange you go with has a payment method that's fast cheap and reliable for you.
User experience. There's no point in using an exchange if, in trying to perform the simplest task, you're left tearing your hair out. Always look for a platform that prides itself on ease of use and speed of execution to ensure nothing gets in the way of a successful trade. Also, check out how good and responsive their customer service is.
Advantages & Disadvantages of Using a Cryptocurrency Exchange
Pros
Easy to use as you can start buying cryptocurrencies within minutes.
Most exchanges offer a built-in cryptocurrency wallet for storing your coins.
Access to comparative data and price movements for informed decision making.
Access to valuable content for developing an understanding of cryptocurrency and blockchain.
Option to buy and sell your coins on the go using the exchange app.
Regulatory adherence with AML/KYC guidelines for the security of assets.
Multiple payment modes are available.
Cons
Some exchanges don't conform to AML/KYC guidelines causing extra risk.
Fees and other types of expenses can cut into your profits.
Methodology - how we test and compare crypto exchanges
We decided which cryptocurrency exchanges were best by first testing them individually. Things we looked for and questions we asked included:
How easy was it to sign up and start using the exchange?

First impressions - was the site easy to understand and easy to navigate and did if have good signposting and educational tools?

How easy it was to deposit money taking into account any fees charged?

How may cryptocurrencies were available on the platform to buy, sell and swap?

What services beyond buying, selling and swapping, such as staking, were available, if any, on the platform?

How easy was it to send crypto from the exchange to somewhere else such as a wallet or other exchange?

Which Layer 1s were available to send crypto between wallets and exchanges?

What fees were incurred in buying selling and swapping cryptos?

What add-ons did the exchange have, such as an associated debit or credit card or anything else?

How easy was it to withdraw money and what were the fees, if any?
Once we'd rounded up our answers to these questions, we then pitted each exchange against the other to see where each ones strengths and weaknesses were. These were listed as pros and cons. The area in which each exchange excelled became the main reason to use it in each of the above reviews.
Conclusion
Picking the right exchange can be a challenge. But the one clear silver lining is that there really isn't a limit on how many exchanges you can sign up for. Best advice: if you're new to crypto, sign up for just one, get to know it inside out, and then look at other options later.
One thing you should do is invest a little time learning about charting, trading, and the wider fundamentals that move the markets; in the end, an exchange is just a place to do business. It only responds to your decisions, it can't and won't make them for you. Before you start buying and selling, knowledge is your best friend that will help you make better choices. And remember to never trade with more money, on any exchange, than you can afford to lose.
Frequently Asked Questions
You cannot purchase and own cryptocurrencies through a broker. You can only bet on the price. On the other hand, exchanges allow you to buy any cryptocurrency and own it.

Those investors who are into 'hodling' – i.e. long-term investing should go for cryptocurrency exchanges as they allow you to buy and own coins.

If you are looking to make a secondary income through day trading then a broker is the right choice. On the other hand, for long-term crypto investments, exchanges are a better option.

Top exchanges adhere to Know Your Customer (KYC) regulations that permit them to keep the investment platform free from illicit practices.

It depends upon the capital you contribute, market volatility, your investment strategies and long-term growth of the coin you are invested in.

Put resources into more than one promising crypto-token, rather than only investing in one. Diversification will allow you to minimise your risk.

No, you should make it a habit to save a certain percentage of your profits.

The best cryptocurrency exchanges offer the ideal combination of security, low transaction costs, exceptional customer service, high performance and a multitude of payment methods.