It's difficult, if not impossible, to find inflation-beating returns in a traditional bank in stable economies. This is because any interest earned is closely tied to the base rate set by central banks, which has been below 2% in most countries for more than a decade. For people who don't want to see their savings disintegrate before their eyes, there are other options. And that's where staking cryptocurrencies comes in.
Choose wisely, and returns from staking crypto can be as high as 20%, in some cases higher. And you don't have to gamble on volatile assets either. Staking stablecoins pegged to fiat currencies is one of the best ways to secure a solid and reliable return on any investment. 
In this article, find out what staking is, why you should think about doing it and what the best and safest platforms are to stake on.
CoinText top picks for best crypto staking platforms in 2022 
Compare the best staking platforms below
Here are some of the top staking platforms right now.
1. eToro - Best staking platform for beginners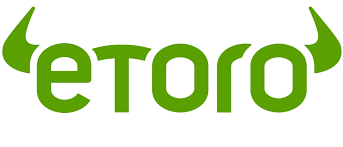 eToro is a broker with one of the most user-friendly interfaces and the largest crypto trading and investing communities in the world. Best known for its social trading and portfolio copying capabilities, eToro also allows staking of certain cryptocurrencies. The process is simple: buy the coin you want on eToro and then stake it directly on the platform.
Simply holding the coin in eToro will then earn you rewards paid out at regular intervals and added to the principal holdings in your account. If, for example, you buy Cardano's ADA and stake it, eToro will calculate the percentage returns for you and then pay the yield to you in ADA. Over time, when you check your account balance you will notice that the number of ADA you hold has increased.
Pros and Cons
Pros
Flexible staking

Easy to buy and stake a number of coins

More than 50 cryptos to choose from

Globally established with a track record going back to 2007

Fast withdrawals and deposits

A tiered system with better staking rewards for larger investors
Cons
Holds your cryptocurrencies for you

Charges a fee for staking

Doesn't have as many cryptocurrencies for staking as other platforms

Rewards are paid out monthly so limited compounding
Why we chose eToro
We chose eToro it's super easy for beginners to get started. Unlike many other exchanges, eToro excels as a social platform. This means there is always somebody within the eToro community to approach with any questions you might have about staking.
If you also want to trade or invest but don't have time on your hands, eToro allows you to copy its most successful traders. Worth considering is that eToro executes the staking process on behalf of its customers, so if you want to own the underlying asset and stake, it's worth looking into some of the other staking options on this page.
Some supported cryptocurrencies on eToro
Bitcoin (BTC); Ethereum (ETH); Fantom (FTM); Avalanche (AVAX); Loop ring (LRC); Apecoin (APE); Shiba Inu - in millions (SHIBxM); Solana (SOL); Cardano (ADA); Ripple (XRP); Universal Market Access (UMA); API3 (API3) and more.
2. Binance - Best crypto staking platform for range options
Binance is the world's largest centralised exchange and handles billions of dollars in transactions every day. It has the largest selection of cryptocurrencies available and offers a wide range of staking facilities.
If you don't have a Binance account, you can sign up for one here. Once you're logged in and have found your way around, navigate to the 'earn' button. Here you will find staking options. There are two types of staking: flexible and locked. Flexible lets you withdraw staked funds at any time while locked means that you won't be able to access your funds for a set period of time. The benefit of locking your funds is that you will enjoy higher yields.
Pros and Cons
Pros
The largest number of cryptocurrencies

You can buy, own and stake your crypto

Flexible and locked staking available

Lots of staking options with excellent rewards
Cons
Potentially daunting for beginners

Has experienced more regulatory pressure than other exchanges

Locked staking comes with the risk that your staked cryptocurrencies will be worth less than when you staked them—this might happen in the event of a downturn
Why we chose Binance
We chose Binance because of the huge number of cryptocurrencies available. This also means that it has many more staking options than other platforms. Staking yields on Binance are some of the most competitive in the crypto market. For more experienced investors, it's worth knowing that there is also a DeFi staking option with Binance
Binance is also the first choice for many traders and investors because of its low fees, fast executions and expansive training academy.
Some supported cryptocurrencies on Binance
Bitcoin (BTC); Ethereum (ETH); BiSwap (BSW); Stepn (GMT); Tether (USDT); Terra (LUNA); Chainlink (LINK) and more
3. Coinbase - Best crypto staking platform for reliability and regulation

Listed on the New York Stock Exchange, Coinbase is a strong choice for people, particularly those in the US, looking for a robust platform that meets the most stringent regulatory standards in the world.
With an excellent mobile app, traders can buy and sell cryptocurrencies on the move and stay up-to-date on their staking rewards. Like Binance, Coinbase also has an excellent training programme for people who want to level up their crypto knowledge and even earn crypto rewards for taking part in quizzes.
Users can earn up to 5% APR on their crypto in just a couple of clicks or taps. The most popular coins to stake on Coinbase include Ethereum, Algorand, Tezos, Dai and Cosmos, with more coins being added on a regular basis.
Pros and Cons
Pros
Get started on Coinbase with as little as $2

Has two platforms, one for beginners and one for professional traders

Is listed on the New York Stock Exchange and is regulated
Cons
Higher fees than other cryptocurrency staking platforms

Takes a custodial approach to staking and takes a staking fee

Doesn't have the most competitive staking rates in the crypto space
Why we chose Coinbase
We chose Coinbase because it is solid, regulated and is listed on a major exchange in the traditional finance space. While this might be seen as a drawback by die-hard crypto enthusiasts who take an ideological stance, for many beginners, having the assurance that the exchange is stringently vetted is a major plus.
We also chose Coinbase because it is easy to buy and stake crypto on both desktop and mobile platforms. Once signed up to Coinbase, users can buy and stake their favourite cryptos in just a few quick swipes and taps. With more than 40 million users and counting, Coinbase is also one of the most trusted cryptocurrency exchanges that provides high-quality staking in the world today.
Some supported cryptocurrencies on Coinbase and Coinbase Pro:
Bitcoin (BTC); Ethereum (ETH); Avalanche (AVAX); Dogecoin (DOGE); Polygon (MATIC); Tether (USDT); USDC; Solana (SOL); Cardano; (ADA); Polkadot (DOT; Near Protocol (NEAR) and more.
4. Nexo - Best staking platform for percentage returns and stablecoins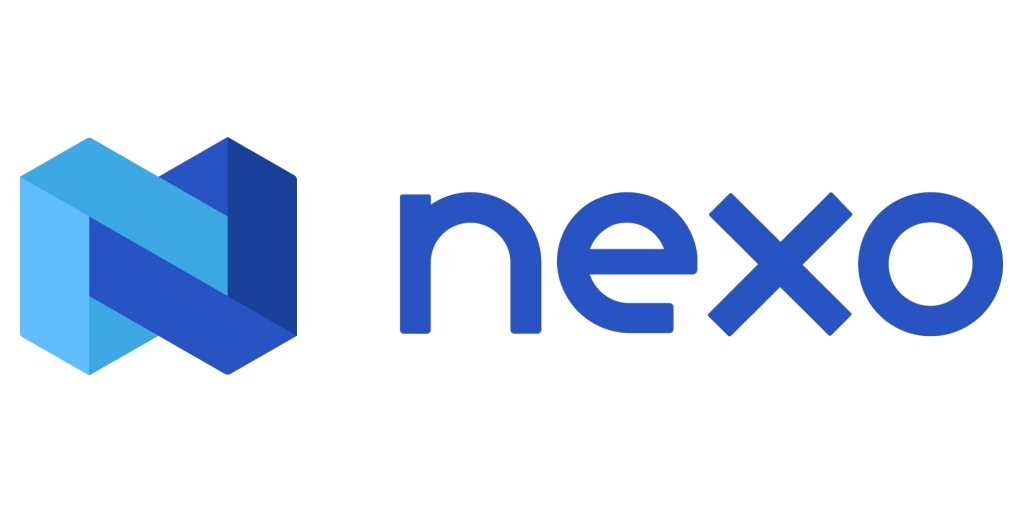 An excellent alternative to traditional banking, Nexo is an ideal choice for people who want to earn a passive income from their cryptocurrency holdings. A fully regulated blockchain, this Switzerland-based company allows individuals and businesses to borrow and lend crypto and fiat currencies without the need for a traditional bank.
Lenders who provide liquidity are rewarded with some of the best APY and APR interest rate returns in crypto. For more cautious people worried about losing money because of the volatility of cryptocurrencies, there is also the option to stake stablecoins—crypto assets pegged to fiat currency such as USD—and enjoy a steady return.
Pros and cons
Pros
Up to 17% APR returns on crypto - paid out daily

Fully insured and audited

34 supported cryptocurrencies and more than 40 supported fiat currencies

Borrowing at 0% interest when certain conditions are met

Has its own Nexo Mastercard
Cons
Certain benefits are only available when holding Nexo tokens

Limited number of cryptocurrencies
Why we chose Nexo
Nexo is one of the most trusted staking platforms available offering bank-beating compounded returns on deposited crypto. It also allows users to borrow money against staked crypto without triggering a taxable event through selling held crypto or converting it into a fiat currency.
For people who are wary of market volatility, there is also the option to stake any one of a number of stablecoins including USD, UST, USDT, DAI, GBPX and others for up to a 12% return. Staking is easy. Simply set up an account, deposit your preferred fiat or cryptocurrencies and start earning.
Some supported cryptocurrencies on Nexo
Ethereum (ETH); Stellar Lumens (XLM); Bitcoin Cash (BCH); Ripple (XRP); Eos (EOS); Pax Gold (PAXG); Tron (TRX); and more.
What is cryptocurrency staking and how does it work?
Staking is a fairly simple way to put any idle crypto you're holding to work. It's a bit like putting your money into an interest-bearing account. While your money sits there, it earns interest which is periodically added to the principal sum. Banks tend to add interest to an account on a yearly or monthly basis. With staking, however, in addition to the percentage gains being much higher, those gains are often compounded daily. This compound process is something that Warren Buffett once described as 'the eighth wonder of the world'. It means that each day, you can earn interest on your interest for as long as you keep your capital staked.
Typically, there are two types of staking. These are flexible staking and locked staking. The first means that you can withdraw your staked crypto at any time. The second is where you commit your crypto to a staking pool for a fixed period, during which you will be unable to access your funds. The advantage of locked staking is that you will usually get higher rewards depending on how long you keep your funds locked up. If you want to get your crypto out quickly and easily, it's best to opt for flexible staking.
What are the different types of cryptocurrency staking platforms?
Centralised staking platform (CEX) - The brokers and exchanges covered in this article are all centralised exchanges. These are established operations with a proven track record. Each provides either custodial or semi-custodial staking options for its users. The easiest way to look at this is 'staking as a service'. The benefit of this is that staking is quick and easy. Also, should anything go wrong, there will be a team working behind the scenes providing customer support. The only point for concern is that should one of the exchanges collapse for any reason, you could lose your funds. However, with established exchanges, this is highly unlikely. If this is a real concern, look for staking platforms, such as eToro, that provide insurance in certain jurisdictions.
Decentralised staking platform (DEX) - DEXs are pools of buyers, borrowers, sellers and lenders that earn rewards through staking their capital and providing liquidity. Know as automated market makers (AMMs), these platforms run autonomously through smart contracts. Experienced traders and institutions tend to stake their crypto on DEXs because this allows them to maintain control over their crypto holdings. There is a saying, 'not your keys, not your crypto'. With true decentalisation, crypto owners hold custody of their own validator keys. This mitigation of security risk is vital for those moving and staking large amounts of money.
How to choose a cryptocurrency staking platform?
You should choose a cryptocurrency staking platform based first and foremost on its longevity and reputation for security. Many exchanges have experienced hacks and had crypto stolen from them. While this isn't good news, those that put things right and introduce more robust security measures, are more likely to keep your money safe and protect you as a valued customer than a new exchange or service that offers outlandish returns to win you over.
Your feelings matter so, above all, you want to feel confident that wherever you stake your crypto, particularly if it's for weeks or months, your bags are safe and secure.
Also, be wary of the promise of very high yields with new platforms. While these whet your appetite and set dollar signs dancing in your eyes, all too often the inflation rate of promoted coins outstrips the interest rate, which will give you a negative return. Look for solid coins with real use cases and sensible vesting schedules that provide solid staking returns. Also, be mindful of any platform commissions or fees. The higher they are the less your rewards will be.
3 Steps to using a staking platform
How to sign up to a cryptocurrency staking platform in 3 simple steps
Pick a staking platform. Use this article to decide on which crypto staking platform is best for you. Pick the one that has the coins you want to buy and stake and decide if you want to do flexible or locked staking. To sign up to an exchange (if you haven't already) you'll need an email address or phone number, proof of address with a recent date, photo ID and your mobile device to help you through the steps.

Deposit some money. To do this, you'll need to go to your main account and follow the instructions to add funds. You can do this using a debit or credit card or by carrying out a bank transfer. Check out the fees for depositing and use the cheapest method. Most staking platforms provide a free deposit method.

Buy and stake your crypto. Once you've checked the rates and bought your crypto, head to the staking section of the website and stake your coins. Remember to check if it's flexible or locked staking first.
If you want to learn more about staking, visit our in-depth guides to staking cryptocurrencies.
Methodology - how we test and compare crypto staking platforms
We decided which cryptocurrency staking platforms were best by first testing them individually. Things we looked for and questions we asked included:
How easy was it to sign up and start staking on the platform?

Was the exchange easy to understand with good signposting to the staking section of the site?

How easy it was to deposit money taking into account any fees charged?

How competitive were the staking rates?

How many cryptocurrencies were available on the platform to buy and stake?

Did the site offer different types of staking such as locked and flexible?

How easy was it to stake the crypto and how good was the information provided?
Once we'd rounded up our answers to these questions, we then pitted each staking platform against the other to see where each one's strengths and weaknesses were and listed them in our pros and cons section. Find out more on how we test and how we fund our site.
Conclusion
Staking is a way for people with little knowledge of crypto to earn a passive income. For anyone with cash sitting in a bank right now, the buying power of that cash is ebbing away due to inflation. The only way to combat this is to put the cash into appreciating assets. These are usually stocks and shares, bonds and property. Each of these options carries its own set of problems.
Then there is the other option, which is to invest in crypto. The problem with crypto is that it is inherently volatile and therefore risky. For those with a high appetite for risk, buying volatile assets and staking them could deliver two benefits: asset appreciation and interest returns. For those with a low-risk threshold, however, one of the easiest ways to put idle money to work is to convert it into stablecoins on an exchange and then stake it. In the current economic climate, this is perhaps one of the best, if not only, ways of making money on your money and hedging against inflation.
Frequently Asked Questions
Most exchanges and brokerages maintain a clean reputation and have strong security to defend against malicious outsiders and hacks. For long-established exchanges, keeping your money safe is of paramount importance. To err on the side of caution, don't put your money into anything that doesn't have good reviews and a decent track record, plus high trading volumes which provide liquidity.

If you use DeFi staking platforms,  always find out how long they have been around, what sort of reputation, they have and whether or not they have been audited and approved by an independent source. Remember, DeFi is an advanced form of investing with inherent risks such as slippage and impermanent loss. Understand what's involved and never commit all of your capital in one go.

If you believe a project has real value and that the token will appreciate in price during the lock-up period, then by all means take advantage of the higher yields available through locked staking. Always be aware, however, that prices can go down meaning that, when you unstake, the coins you bought, even with the interest they have earned, could be worth less than you paid for them. To mitigate this risk, think about staking stablecoins such as UST.