The 'alt' in altcoin stands for 'alternative'. Put simply, an altcoin is any cryptocurrency that isn't Bitcoin. But why the distinction? 
Bitcoin was the world's first digital currency developed by the mysterious Satoshi Nakamoto in response to the global money-printing madness that began in 2009. With a hard cap of 21 million, it would be impossible to quantitively ease any more Bitcoin. This is the main reason it is often referred to as digital gold, and why its value has continued to claw its way ever higher, even through times of turbulence.  
The invention of Bitcoin marked the beginning of a new 'digital asset class' but it was to be six years before anybody attempted to create anything like it again.
When Ethereum was invented in July 2015, it was the world's first altcoin, bringing with it real-world utility via smart contracts. The creation of Ethereum also ear-marked the birth of Web 3.0, the next phase in the evolution of the internet. 
Today, there are more than 15,000 altcoins built on an ever-growing number of blockchains and available to trade on centralised and decentralised exchanges. This article reveals the best places to buy and sell altcoins and other things to consider. 
CoinText top picks for best altcoin exchanges in 2022 
Compare the best altcoin exchanges below
Here are some of the top altcoin exchanges right now.
1. eToro - Best altcoin exchange for beginners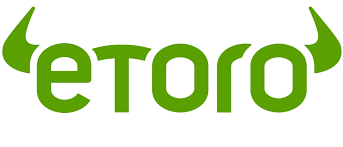 Social trading and investing platform, eToro has done more to introduce beginners to tradable markets than any other platform. Because of its unique approach and early-mover advantage in the nascent social trading space, people who were interested in trading and investing, but shied away because they found it complicated, were suddenly invited into a community where they could engage with experienced and successful traders. Beyond this they could also copy their trades with the press of a button, using real money.
It wasn't long before eToro sidestepped from traditional finance into crypto. Today, it has more than 50 altcoins available to buy and sell. Using eToro is as simple as signing up, depositing money, picking your favourite altcoins and buying and holding them. This leading broker also has great charting facilities for altcoin traders to use. So, if you want to buy dips and sell peaks, eToro has all of the tools you need to do it. With a user-friendly interface and both mobile and desktop access, eToro is ideal for altcoin investors at home, on the move, or—if they want to earn passively through another trader with a proven track record—away from the screen.
Pros and Cons
Pros
Easy to use

Copy altcoin traders who are already winning

More than 50 cryptos to choose from

Regulated in the UK, Australia and the EU

Established in 2007

Perks available on higher tiers
Cons
Fees can be higher than other brokers

Not as many coins as crypto-only exchanges

Some research tools available only for higher tiers

Limited altcoin staking options
Why we chose eToro
We chose eToro because of its simplicity and ease of use. Many beginners like the carefully curated altcoin offerings with strong branding and visibility. In addition, for people who don't have the time or inclination to trade regularly, the social copying option is an excellent feature.
Some supported altcoins on eToro
Ethereum (ETH); Fantom (FTM); Avalanche (AVAX); Loop ring (LRC); Apecoin (APE); Shiba Inu - in millions (SHIBxM); Solana (SOL); Cardano (ADA); Ripple (XRP); Universal Market Access (UMA); API3 (API3) and more.
2. Binance - Best exchange for variety of altcoins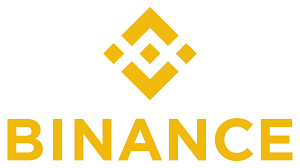 Binance has more altcoins available to trade than any other exchange. The platform is also among the most powerful boasting hundreds of analytics tools, features and services for both new and experienced traders.
One of Binance's best features is the ability to rapidly convert one altcoin into another without incurring large fees. For people keen to earn passive income from their holdings, Binance also has a high number of flexible and locked staking options available. Binance also releases new altcoins via its launchpad, a crowdfunding facility for exciting new altcoin projects. These are highly coveted events and alts released this way have garnered a reputation for delivering high returns, quickly. A good example of this is Stepn (GMT), which rocketed from around $0.01 to over $4 in just eight weeks.
Pros and Cons
Pros
Huge number of altcoins available

Launchpad offers some of the best new altcoins available

Fast transactions with low fees

Lots of altcoin staking options

Excellent training academy
Cons
Has had a lot of hassle from regulators in the past

With so many things on offer, the platform could be overwhelming for beginners
Why we chose Binance
Binance is the best-known altcoin exchange in the world with the highest traded volume. Several billion dollars each day pass through the exchange highlighting its popularity with traders and investors looking for pro tools and low fees.
It has some of the best altcoin staking options in the cryptocurrency market and launches some excellent coins that have a tendency to explode in price the moment they are made available. It also has an excellent trader training academy for people who want to learn more about buying and selling altcoins and more about how the exchange works.
Some supported cryptocurrencies on Binance
Bitcoin (BTC); Ethereum (ETH); BiSwap (BSW); Stepn (GMT); Tether (USDT); Terra (LUNA); Chainlink (LINK) and more.
3. Coinbase - Best altcoin exchange for reliability and regulation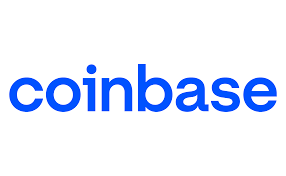 The first crypto exchange to launch on the New York Stock Exchange, Coinbase has been a key player in gaining visibility for crypto.
With an accessible mobile app and two leading platforms—Coinbase and Coinbase Pro—the exchange has already onboarded more than 98 million users and counting.
Ever keen to spread the word and deepen its customers' crypto knowledge, Coinbase also hosts a number of altcoin quizzes where those new to the space can learn about different blockchains and coins. By watching animated videos and answering questions, Coinbase users can earn altcoins including Near Protocol's NEAR token, Stellar Lumens XLM, Compound's COMP, The Graph's GRT and others besides.
With a minimum trade size of just $2, it's also easy to get started.
Pros and Cons
Pros
Quizzes help users learn and earn altcoins on Coinbase

For those that find Coinbase too basic, there's Coinbase Pro which has lower fees

More than 100 cryptocurrencies available

Regulated and insured in certain countries
Cons
Higher fees than other cryptocurrency exchanges

Confusing fee structure for beginners

Not as many cryptos as other exchanges
Why we chose Coinbase
We chose Coinbase because of its longevity in the altcoin space and its robust regulatory status. As exchanges such as Binance and others have found, ticking every box provided by the US Securities and Exchanges Commission (SEC) is an onerous task, and yet, despite being a crypto-related business, Coinbase has managed to secure an NYSE listing.
We also chose Coinbase because it is one of very few exchanges that rewards its customers with altcoins for learning. This means that newbies can sign up with just a couple of dollars, and multiply that initial investment five or six times just by completing a quiz. Innovative.
Some supported cryptocurrencies on Coinbase and Coinbase Pro
Bitcoin (BTC); Ethereum (ETH); Avalanche (AVAX); Dogecoin (DOGE); Polygon (MATIC); Tether (USDT); USDC; Solana (SOL); Cardano; (ADA); Polkadot (DOT; Near Protocol (NEAR) and more.
4. bitFlyer - Best altcoin exchange for fees and simplicity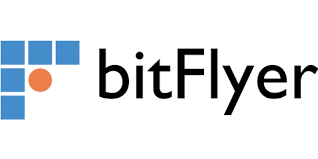 BitFlyer
is the largest cryptocurrency exchange platform in Japan. Customers enjoy fast execution speeds and a wealth of altcoins to choose from. With operations in the EU and US, bitFlyer is also one of just a few Asian exchanges to plant its roots down firmly in the West.
With low fees and bullet-proof security (bitFlyer has never been hacked), bitFlyer is a number one choice for people who put the safety of their capital first.
When it comes to the platform, the user experience is streamlined and minimal. While many exchanges suffer from a surfeit of information, bitFlyer has managed to pare things down without dumbing things down. For this reason, bitFlyer is our number one choice for best user experience.
Pros and cons
Pros
Regulated in the EU and US

Thumbs up for security! Has the rare claim in crypto of having never been hacked.

Regularly audited by well-known financial institutions

New users can get trading straightaway without KYC for small amounts
Cons
Buying altcoins with one click is unavailable on the US exchange

Certain tools such as leverage are unavailable in some jur

Smaller amount of altcoins than other exchanges
Why we chose bitFlyer
We chose bitFlyer primarily because of its security and low fees. Since it has never been hacked it is one of a rare breed of crypto-related businesses that have kept their client funds waterproof.
BitFlyer was also our first choice for usability because of its clean, slick appearance.
Some supported cryptocurrencies on bitFlyer
Ethereum (ETH); Ethereum Classic (ETC); Bitcoin Cash (BCH); Litecoin (LTC); Lisk (LSK); Monacoin (MONA); Stellar Lumens (XLM); Basic Attention Token (BAT); and more.
5. Bitpanda - Best altcoin exchange for altcoinindex and altcoinVisa card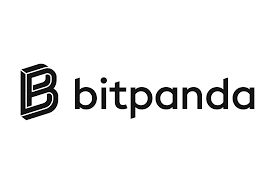 Launched in 2014,
Bitpanda
is making rapid inroads in the crypto space through robust marketing campaigns, mainly linked with sport. Though it's hard to find altcoin exchanges with a clear USP, one of the key things we liked is that it also has three crypto indexes. This allows traders and investors to lower their risk by backing a basket of altcoins.
This approach emulates what already happens in traditional finance with the likes of the DAX, the S&P 500 and the WS30. These indexes mix a cluster of top-performing asset classes together and average them out. Through an innovative approach, Bitpanda has brought this idea to fruition in crypto through its own exchange.
Another plus point for Bitpanda is that it has its own VISA card. This can be used to automatically convert and spend altcoins online or in retail outlets.
Pros and cons
Pros
Low transaction fees

3 altcoin indexes with the top 5, 10 and 25 altcoins (plus Bitcoin) by market capitalisation

Regulated and licensed in the EU

Great mobile app user experience

Has its own wallet for customers to keep their digital assets in
Cons
Bitpanda's VISA card is only available in the EU

Limited number of available cryptos

Doesn't yet offer staking

Charges a crypto deposit fee
Why we chose Bitpanda
The main reason we chose Bitpanda is that it is one of the first exchanges to create crypto and altcoin indices. This is great for investors that want exposure to cryptocurrencies and altcoins but don't want the hassle of picking and choosing individual altcoins to put in their portfolio. In the crypto space, anything that makes investing easier and safer gets a thumbs-up from us.
It also has a VISA card, which is a real bonus for EU residents. Being able to liquidate and spend crypto online, and in stores, is another step closer to achieving mainstream awareness for altcoins.
Some supported cryptocurrencies on Bitpanda
Bitcoin (BTC); Ethereum (ETH); Bitpanda Ecosystem Token (BEST); Chainlink (LINK); and more.
Pros
The best and quickest way to buy your favourite altcoins
Exchanges provide other services such as staking where you can earn a passive income
Charting tools help you time the market and decide when to buy or sell
Cons
Some exchanges have high fees that eat away at your capital
You can lose money through slippage in highly volatile markets
Many altcoins have no utility and are known for pump and dumps
What is an altcoin cxchange?
Really, an altcoin exchange is just another word for a cryptocurrency exchange where users can go to buy, sell and swap cryptocurrencies and, in some cases, NFTs. Without online exchanges, it would be almost impossible to trade digital assets, which is what makes exchanges so valuable. The benefit for the exchange itself is that they are first to market on a lot of new altcoins and also take a commission from the millions of trades conducted on their platforms each day.
Altcoin exchanges are also increasingly becoming places where users store digital assets in return for a yield. This is known as staking. Staking is becoming popular because it is one of the few ways to make bank-beating, inflation-busting returns on idle money. If you'd like to know more about staking and the best staking platforms available, check out our best crypto staking platforms comparison.
How does an altcoin exchange work?
Gone are the good old days when people ventured into the pits of physical exchanges and screamed at each other to 'buy' and 'sell'. Though emotions can still run high when trading on an exchange, the process is, barring a few keystrokes and mouseclicks, completely silent.
Today, whether you're trading crypto or stocks and shares, everything is handled by computers. Billions, if not trillions of transactions take place each day. Unless it's a highly illiquid market, for every trade that takes place there is almost always a buyer and a seller. These two entities meet and agree on a price and a transaction takes place. The aggregate of these transactions appears as lines or candlestick patterns on a chart.
What are the different types of altcoin exchanges?
As a cryptocurrency trader and investor, the main types of altcoin exchange fall into two categories:
Centralised Exchange (CEX) - A centralised exchange is run by teams of people with all of the things you would expect in a traditional business such as accounting, commercial, developers, customer service and, of course, the C-suite. The advantage of a centralised exchange is that there are people working behind the scenes managing and fixing things. The disadvantage is there is usually a single point of failure and counterparty risk. This means that, because humans are involved, there is always the chance they could close up shop and disappear with your money.
Decentralised Exchange (DEX) - These are Automated Marketing Machines (AMM) where little if any human interaction takes place. Smart contracts that run on the blockchain decide when a transaction has occurred and stores the details of this contract forever on a distributed ledger built on a blockchain. These contracts are known as trustless transactions because there is no human intermediary involved. Because it is easy to get things wrong and lose your money, using a decentralised exchange is only advisable if you are an experienced trader in the cryptocurrency space.
How to choose an altcoin exchange?
Choose an altcoin exchange you like the look and feel of, then take a deeper dive to make sure you're happy with other aspects of the platform such as fee structure and customer service.
And, though it might sound obvious, also choose a platform that actually has the altcoins you want to trade. With so many thousands of altcoins available, it's quite common for beginners to sign up to an exchange believing the altcoin they've been researching is available there only to find that it isn't.
You'll also want to know if you can stake any altcoins you buy to earn a passive income. Check this out first as, even though staking is becoming more common, not all exchanges offer staking facilities.
One other thing to consider is, if you're signing up to an exchange because it has a great debit or credit card offer, ensure first that it's available in your country. Global exchanges have different rules for different jurisdictions, and there's nothing more disheartening than going through KYC to get that debit card deal only to discover that it isn't available where you live.
3 steps to using an altcoin exchange
How to sign up to a cryptocurrency exchange in 3 simple steps
Choose an exchange - Find the best one, and the one that has the altcoins you want to buy. Also find out if you can stake your coins once you have them if this is something you'd like to do to earn a passive income.

Deposit some money - Follow the instructions on the exchange for adding funds to your account, then add some money using a debit or credit card or completing a bank transfer. Though most exchanges provide a free deposit method, some charge, so be sure to look out for that.

Buy your altcoins - Try and time your purchase to coincide with market dips and consolidations. You can do this using the charts provided by the platform you use.
Where to store your altcoins
You can keep your altcoins on the exchange. You'll want to do this if you're staking as that's the only way to earn interest. If you don't want to stake your altcoins and would rather keep them secure, consider choosing one of the market-leading cryptocurrency wallets below.
Most Popular
Go offline and hold your coins
Payment Methods:
Bitcoin, Credit Card
The worlds most popular hardware wallet
Buy, Manage and Secure your crypto in one place
Compatible with over 100+ cryptocurrencies
Payment Methods:
BitPay, Credit Card, PayPal
Methodology - how we test and compare altcoin exchanges
We first tested every altcoin exchange individually and then analysed them against each other highlighting the good and bad points for each. These were then individually added in the pros and cons sections for each exchange.
In our analysis, the things we looked for included how long did it take to sign up. If the KYC took a long time, and there wasn't a good security reason for it, we would mark it down.
We also judged the UX of each site assessing how easy it was to navigate to the parts of the exchange we wanted to reach. If this was tricky, or the right information was hard to find within a few seconds, we would mark the exchange down. Bonus points were given for clean, simple lines and a feeling of space without the loss of features and functionality.
We next looked at add-ons, in particular educational facilities that would help beginners learn more about crypto. Here, some were better than others with Binance and Coinbase standing out in this area.
Conclusion
There are a lot of things to consider when researching and choosing the best altcoin exchange to buy and store your altcoins. We've covered a lot of them in this article, but to quickly recap, you'll want to think about the following:
Does the exchange have the altcoins I want to buy?

Does the exchange allow staking?

Is the exchange safe and is it regulated?

How much are the deposit, withdrawal, trading and staking fees?

Does the exchange have an active and engaged community?

What other things does the exchange offer that you might find useful? These could be anything from competitions altcoin launchpads and altcoin swaps to peer-to-peer trading, staking and more.
These are just some of the questions you should be asking to make sure you're heading to the right spot for the altcoins you want as well as your style of altcoin trading and investing. Of course, the big upside in all of this is that you don't have to pick one exchange and stick with it. Many experienced altcoin traders sign up with multiple exchanges to take advantage of the different products and services they offer, and there's no reason you can't do the same. So, if you want to join all of the exchanges listed here, you can. Just remember to clear a space in your diary as doing that will take a bit of time.
Frequently Asked Questions
If you are worried about regulations and want to make sure your money is covered in a black swan event, you might be best to consider a regulated altcoin exchange in your own country. 

It can be lucrative to stake your altcoins but is only really worth it in bull markets or if you plan on holding your coins for a long time.

Yes, you can send money between exchanges using you wallet addresses at both the sending and receiving end. To do this without losing you altcoins, you need to make sure you're on the right network and have the correct wallet addresses.

A meme coin is a cryptocurrency that has little or no practical use. Typically, meme coins are represented by cartoons of cute cats and dogs that people connect with and can rally around. Strong marketing and engaged communities are the main driving forces behind meme coins. The most famous meme coins are Dogecoin (DOGE) and Shiba Inu (SHIB).