How To Mine Zcash - Step-by-Step Guide
Zcash (ZEC)
...
Zcash mining uses the Equihash algorithm to process transactions, secure the network and generate new coins. Like other Proof of Work (PoW) cryptocurrencies, miners compete to solve complex mathematical problems. The miner that becomes the first to complete the computation process and finds the valid block gets a reward.
For Zcash (ZEC) miners, this reward consists of 3.125 ZEC per block, with miners also earning from the transaction fees that users add as an incentive. Are you looking to join the network and mint new coins? This article explains how to mine Zcash, with detailed information on requirements and how to store your mined coins.
Our Quick Guide to Mine Zcash
Set up a Zcash wallet
The first thing to set up before you mine any cryptocurrency is a wallet. This is where you will receive your mining reward, in this case, your ZEC coins. You, therefore, need a secure Zcash wallet, of which there are several options. Hardware wallets are the best, but you can also set up a secure software version.
Join a Mining Pool
While you can still mine Zcash as a solo miner, the growing hash rate demands mean that you are likely not to realize any income that way. Pools combine hashing power from various miners and command vast hash rates, which mean regular mining of blocks. Joining one gives you the chance to earn small but regular ZEC rewards.
Start Mining
If you have set up a wallet and joined a mining pool, you are ready to start mining. However, there is the need to undertake a final review of the mining setup, checking to ensure proper software and wallet configuration as well as things like hardware cooling and backup power. Once you are satisfied all is set, start mining right away.
Alternative Cryptocurrencies
Requirements – What do You Need to Start Mining Zcash Today?
Mining Zcash is much like what happens on other PoW blockchains like Bitcoin. You need to fulfil certain requirements that relate to hardware and software. A new miner will also need to understand a few key technical terms that apply to ZEC mining. Here is what you need to know:
Popular Hardware and Mining Rigs for Zcash
Mining hardware is the main requirement if you are to mine cryptocurrency using your own hashing power, even if you are going to join a mining pool. The type of hardware you use has a direct impact on mining profitability, which means that you need to understand which is the best hardware to mine Equihash coins like ZEC.
By using the above mining algorithm Zcash is supposed to support GPU mining. But even though the algorithm requires high RAM making it unattractive to use application-specific integrated circuits (ASICs), the entry of big mining pools has almost rendered graphics cards unprofitable.
To customise a rig that can mine Zcash, you need to have a Motherboard, Nvidia/AMD GPUs, a power supply unit, and RAM.
Once you have the setup ready, you will need to get compatible Zcash mining software. This is critical as different software offerings work with different GPUs. If you get it wrong, you won't mine any cryptocurrency, even if the rig will run and consume power.
If you have all the above requirements in place, there are several online tutorials on how to assemble a GPU rig. Get acquainted with how that works in a few easy steps and then use the skills to build a decent mining rig.
You'll realise that you can build a few of these rigs and amass a hash rate that could see you earn a buck or two mining ZEC.
But remember, mining is a competition that heats up every other day. It is also obvious that the hardware that really suits Zcash mining today is the ASIC miner.
Below is a top GPU rig as well as two major ASICs for mining Equihash coins.
1. NVIDIA GTX 1080 Ti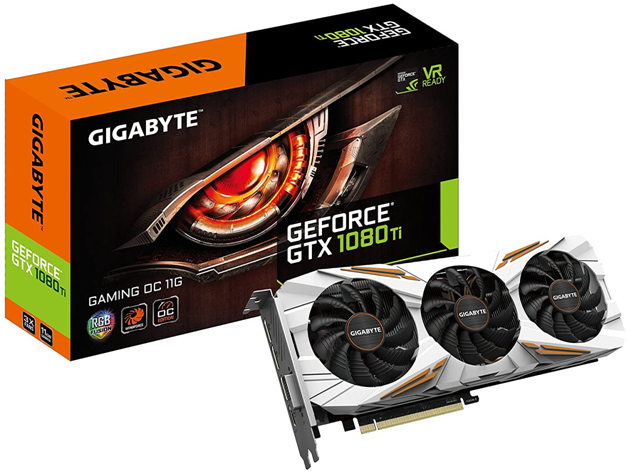 GTX 1080 Ti. Source: Amazon
The Nvidia GTX 1080 Ti is the most popular GPU for mining the Equihash algorithm. The card comes with a hash rate of 700 H/s at a power consumption ratio of 280W. In terms of efficiency, the graphics card can offer up to 0.4W/H, with a custom rig of 8 cards packing up to 5700H/s to give you a powerful miner.
2. Antminer Z15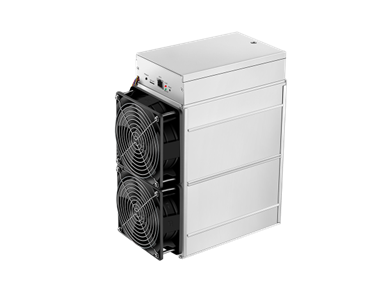 Antminer Z15. Source: AsicMinerValue
The Antminer Z15 is one of the most popular Zcash ASIC miners. This model by mining hardware maker Bitmain was released in June 2020 and efficiently mines the Equihash algorithm at a rate of 3.595j/ksol. Antminer Z15 will give you up to 420ksol/s in hash rate, with power consumption at 1510W.
3. Innosilicon A9++ ZMaster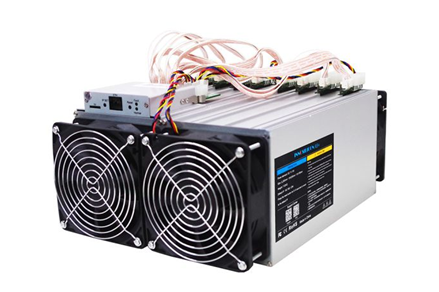 A9++ ZMaster. Source: AsicMinerValue
The A9++ ZMaster was released in May 2019 by ASIC maker Innosilicon. The machine mines the Equihash algorithm, which includes ZEC, and is still relatively profitable at a hash rate of 140ksol/s. the ZMaster consumes about 1550W of power to give you an efficiency ratio of 11.071j/ksol. Not that efficient as such, which might mean a good GPU rig could do better.
Software
Mining cryptocurrencies also require that miners use the appropriate software. There are several options when it comes to mining software, but a miner only needs to choose one that works best with the type of hardware they intend to use.
Compatibility is therefore one key consideration to make when choosing Zcash mining software. You also need to note that some products work on desktops, while some are designed for mobile use. The latter, for instance, will work with your mobile devices and allow you to mine Zcash even when on the go.
As for the former, you download and configure it to work with your hardware and pool from your desktop. Note that once you download this type of software, configuring it includes creating a batch file. Follow guidelines on how to install the software and save it as a bat file. This way, you can mine directly from your desktop by simply clicking on the file.
Which software people use to mine Zcash
There is something you must take note of as you choose Zcash mining software–if you are going to use custom-made GPU rigs, you will find it worthwhile to look for software specifically optimised for your type of graphics cards. In this case, you'd need to get software that works great with your AMD or Nvidia cards.
Most miners go for the software below when seeking GPU mining on the Zcash platform: EWBF Cuda and Optiminer.
These two are popular as both are freely available, support the latest GPUs, and are downloadable. But what makes them really top tier is the ease with which even a novice miner can configure and begin to mine within no time.
However, EWBF Cuda and Optiminer are optimised to work with specific GPUs. For Nvidia, the best software is EWBF Cuda, while AMD works best with Optiminer.
Other software you can check out are:
For AMD GPUs
For Nvidia GPUs
Can I Use my Personal Computer to Mine Zcash?
Before GPUs became the new force in processing power terms, you could mine Zcash using your personal computer. Today, with all the advancements in hardware and increased network difficulty, you cannot effectively mine Zcash on your computer's CPU.
You can only make a serious attempt at mining this cryptocurrency using a GPU mining rig or one of the powerful ASICs in the market.
Technical Knowledge Required to Mine Zcash
Zcash is a PoW cryptocurrency that relies on a network of miners spread across the globe to verify transactions and secure the network. Anyone can therefore mine ZEC, with the increasing value of the digital currency seeing many people look to benefit from this likely source of passive income.
If you are new to mining though, some concepts and terms might come across as complex. Here is a list of such terminology, but which we have simplified to make it understandable by anyone.
Algorithm: A protocol that sets out the rules that govern how participants reach consensus on the network. Zcash is a Proof of Work coin that uses the Equihash algorithm.
Block Time: An estimate of how long it takes to verify transactions in a block before it is added to the blockchain. Currently, Zcash has a block time of 75 seconds.
Hash rate: This refers to hashing power, which can be that of a given hardware device or the total amount of computing power on the network. The more a hash rate a device packs, the more powerful, while for the network, the higher the figure, the more secure it is against potential 51% attacks.
Mining difficulty: This is how the network measures how hard it is for miners to find a new block. The difficulty usually increases or adjusts to keep the block time at the estimated average. It also depends on the number of miners or the total network hash rate.
Block reward: The number of new coins plus any transaction fees miners get for successfully finding a new block. This number keeps reducing as miners move towards the maximum supply.
Joining a Zcash Mining Pool
Mining pools are currently the easiest way for a new miner to make it in this fiercely competitive space. Because of the increased demand for computing power and the entry of so many into mining, it is difficult for a small-scale miner to make it.
As a result, several miners have joined up in mining pools where they combine their hash rate and mine as one entity. This allows for faster calculations of the hash function necessary to find a new block and earn a reward. Mining pools can get a block reward several times a day or week, with the same impossible for an individual miner.
If you are part of the pool, you only need to pay a fee, join and configure your hardware to mine via the combined hash rate address. The pool will then allocate you part of the block reward as per your share of hashing power.
It is recommended that small miners join a top mining pool instead of trying to go solo. The pool allows for regular income, which might be small but can quickly build up into profit, rather than that option of mining away for months before getting a reward.
When you want to choose a mining pool, consider the following factors:
The size of the pool (hash rate)
Pool's payout method- is it PPS or PPLNS?
How much is the pool fee?
The geographical location of pool servers (the more global the better)
User interface (user-friendly?)
Customer support
The above factors will tell you about pool reputation, capabilities, payments and ease of use among other key aspects that might affect your overall experience with the pool.
Top mining Zcash mining pools:
F2Pool
Poolin
ViaPool
Flypool
Slushpool
Nanopool
Dpool
2Miners
If you don't have the capital to invest in top-tier hardware or if you want to mine without worrying about maintenance and noise, then there is cloud mining.
Mining on the cloud is possible if you can find a reputable service provider to rent hash power from at a fee. The cloud mining operators have huge reserves of computing power managed in massively assembled data centres.
Once you sign up for a mining contract, you can start mining immediately. The provider will mine on your behalf and give you the share of reward equivalent to the rented hash rate.
Pros
No need for hardware or such initial investment
Start immediately
Friendly to beginners
Regular rewards
Cons
Risk of being scammed
You cannot opt-out of a contract- agreements to mine are time-locked
How Profitable is Mining Zcash?
Mining can be profitable today, but just how much income you make from mining Zcash will depend on several key factors.
First, it is highly correlated to the hashing power of your hardware. This too will depend on whether you do local mining (solo mining) or you join a mining pool. The latter can boast higher amounts of hash rate and thus compete quite favourably for block rewards.
Other factors that affect the mining rate are:
The cost of hardware
Cost of electricity
Mining pool fees
Mining difficulty
Zcash price (at the time of calculating profitability and then when looking to cash out on the reward)
It is worth noting that for any crypto mining operation, including for Zcash (ZEC), you need patience. The rewards might not come as quickly as you might want, especially if you set up a private venture. Even mining pools will take time before you realise returns on your investment; in most cases, a year of mining is what you need to recoup the initial investment.
I've Already Mined Zcash, What Now?
Great! The next step now is to decide what to do with your new coins. Remember you started by setting up a secure Zcash wallet to receive the mining rewards. You can now decide to do one of two things:
Sell your ZEC coins
Hodl in a wallet for long-term gains
Selling Zcash
Selling your Zcash coins is not that complicated, with options being to use a cryptocurrency exchange or seek a P2P platform that supports the selling and buying of the privacy coin.
If you choose to use a crypto exchange, then you need an account with the platform before you proceed. Some of the platforms will require that you first complete a verification process before you transact, which is advisable if you are in a jurisdiction that mandates you to do that. Once you have your account ready, proceed to sell.
Alternatively, you can sell your coins directly to a buyer on a peer-to-peer (P2P) network. You would however need to ensure you are safe by only releasing your ZEC once payment is secure in your account. Use trusted platforms when looking to sell via P2P.
Saving Zcash Coins in a Secure Wallet for the Long Run
Other than seeking to sell the mined cryptocurrency, you could store the coins in a secure Zcash wallet and hold them for long-term gains. In crypto circles, this is a popular investment strategy popularised as "hodling."
To "hodl" means holding an asset offline in a safe wallet with the resolve to ignore short-term price movements. In most cases, investors who believe the asset is currently undervalued and that its value will appreciate significantly in the future with greater adoption and market maturity hodl.
If you want to save your coins in a wallet for the long run, then you need a highly secure wallet. There are several options to choose from, but below is a list of the top recommended Zcash wallets for hodling.
Most Popular
Min. Deposit
$10
Promotion
Award-winning Cryptocurrency trading platform
14 Cryptoassets available to invest in
Payment Methods:
Bank Transfer, Wire Transfer
Full Regulations:
CySEC, FCA
Cryptoasset investing is unregulated in most EU countries and the UK. No consumer protection. Your capital is at risk. CFD crypto trading is unavailable for clients residing in the UK and US.
Min. Deposit
$1
Promotion
The worlds most popular hardware wallet
Buy, Manage and Secure your crypto in one place
Compatible with over 100+ cryptocurrencies
Payment Methods:
BitPay, Credit Card
The worlds most popular hardware wallet
Buy, Manage and Secure your crypto in one place
Compatible with over 100+ cryptocurrencies
Payment Methods:
BitPay, Credit Card, PayPal
Frequently Asked Questions
Yes. You can mine ZEC using a purpose-built Zcash miner.

No. The Antminer S9 is an SHA-256 targeted ASIC miner, which cannot work with the Equihash algorithm used on Zcash.

New ZEC is created through mining, which involves miners verifying blocks and adding them to the blockchain. The miners get a reward in the form of new coins, adding to the network's circulating supply.

Currently, miners receive 3.125 ZEC for every mined block.

Yes. Zcash has set its maximum supply to 21 million ZEC, which will be released through mining until about 2032.

75 seconds. Zcash has a block time of 75 seconds, which is faster than Bitcoin's 10 minutes.