ZCash Guide | Learn Everything About ZEC
Zcash (ZEC)
...
Bitcoin's success paved the way for ZCash and other alternative cryptocurrencies to emerge. As the users learned that their transactions could be traced in the blockchain, they began to demand an alternative that provides anonymity. ZEC can provide this to the users and the ZCash transactions. 
ZCash is similar to Bitcoin. They are both open-source currencies but the main differences lie in their level of fungibility and privacy. ZCash is still one of the top choices when it comes to anonymity, as it provides a secure and fully privacy-focused network. Learn what is ZCash and how its private transactions work with our comprehensive guide.
What is ZCash?
ZCash is a cryptocurrency with a decentralized blockchain that can guarantee the privacy of the address and transaction. Like many other cryptos, the coin has unique use cases that you need to know before investing or participating in its network. Some of the crypto use cases that will set the industry trend for the subsequent technological boom are:
Cheap and fast remittance

Decentralization

Private transactions

Tokenization of assets

Digital identity
One of the reasons for its top-notch privacy features is the use of the zk-SNARKs, which stands for non-interactive zero-knowledge proof. This provides the network with privacy guarantee by shielding and encrypting all the ZEC transactions on the blockchain while still providing a valid output for the consensus rules. The project is backed up by the non-profit ZCash Foundation.
About ZCash (ZEC) and its Features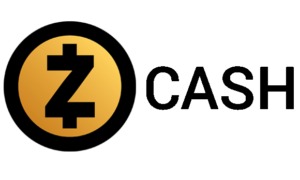 ZCash (ZEC) uses the Zerocash system, that allows it to keep the information of the users trading on its network - anonymous and secure. Unlike Bitcoin, the transaction information is anonymous from public's eye. ZCash enables interchangeability and interoperability into its network, allowing it to become fungible.
It uses Zero Knowledge Proofs, something that lacks in Bitcoin (BTC). Bitcoin miners need to know the information about the users who are transacting on the network, to approve their transaction as valid. While in Zero Knowledge Proof (ZKP), miners do not need any such attribute. Fully encrypted transactions are also possible to validate, and approve on the network.
It enables the users to enjoy confidentiality and privacy in public blockchain. The blockchain is called a universal ledger, and everyone who trades on the network can have a copy of it. Despite the fact that it is public, and that any private information shared on it is highly vulnerable, ZCash cryptocurrency guarantees security to its users. Confidentiality and privacy are two core elements of ZCash Coin (ZEC).
Is ZCash a type of money?
Not all cryptos have a monetary value. Some are used exclusively on their respective networks, while others are used as utility tokens.
Like other cryptocurrencies such as Bitcoin Gold that were forked of Bitcoin, ZCash is a digital currency. Other than being used on the ZCash network, the electric coin offers private and public transactions.
The official ZCash offers public (t-addr) and private (z-addr) addresses. Like other fiat currencies, you can use ZCash as a means of payment and a store of value. However, given the total payment confidentiality that it offers, ZCash is a better option than fiat currency to those who value a high degree of anonymity. Moreover, ZCash is a global currency.
Is it legally recognized?
Several court cases in the US confirm that cryptocurrencies, including ZCash, Bitcoin, and others, are commodities. A federal judge recently ruled in a case involving the United States Commodity Futures Trading Commission that transactions in the crypto space benefit from legal protection.
Other cases such as CFTC vs. Mcdonnell, Coinflip, and the Bitfinex cases also confirm its legality.
Japan has officially confirmed its entry into the crypto space. Others, such as Denmark, the United Kingdom, Switzerland, Bulgaria, and Israel, tax the investment proceeds. In the European Union, the gains in ZCash investments are exempted from value-added tax.
Some jurisdictions are not sure whether to accept the digital coin due to the anonymity offered by it. They fear that some people may use it to conduct illegal trade. Custodians and exchanges are facing difficulties in implementing international guidelines to prevent illegal activities. The mixed reactions show that some countries are yet to understand the value of the coin fully. With the improved selective disclosure feature, auditing the transactions should be possible.
What do people use ZCash for?
The volatility of ZCash makes it one of the best digital currencies for investment. If you are an astute trader, you could make a lot of money from it. You can also use it as an affordable means to send money to your friends and loved ones. What's more, the currency offers you a convenient and safe way to digitally purchase goods and services from a wide variety of merchants as top exchanges and wallets support it.
What merchants accept ZCash?
The number one reason ZCash is regarded as money is that many merchants across the world accept it. Some of these are:
Coinpayments offers payment gateways and wallets that support several coins, including ZCash. Its pre-built plugins are easy to integrate with major e-commerce platforms.
Spheroid Universe is a digital gaming platform that operates the geo-localized private property on the globe's digital surface. You can find games, entertainment, and business in the Earth's augmented reality on this platform.
Guarda Wallet is designed to manage, store, send, and receive SEC and other cryptos. It accepts credit card purchases and supports many cryptocurrencies.
Smarty Scripts has been creating web systems since 2014. It specializes in software development.
The Technology Behind ZCash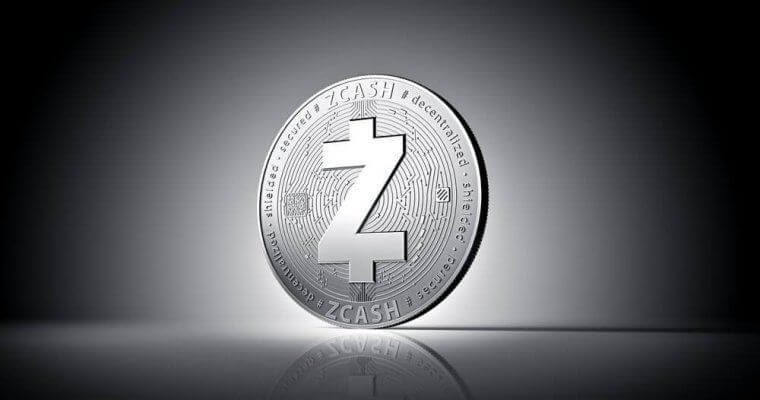 The cryptocurrency sphere is a technology-driven marketplace. But innovations and solutions between different coins vary depending on the intention of the developers.
How it started - The history of ZCash
Zook Wilcox-O'Hearn officially launched SEC in October 2016. This company has its origin in Zerocoin, a start-up that was founded by several key personalities, including Matthew Green, Ian Miers, Aviel Rubin, and Christina German. However, the public face of ZCash has been Wilcox since its formal launch.
Zooko Wilcox serves as the chief executive officer. Other members of the ZCash team include Nathan Wilcox (CTO), Daira Hopwood (Engineer and Protocol Designer), Sean Bowe (Engineer), and Jack Grigg (Engineer). Among many others, Jack Gavigan (Product and Regulatory Relations, Arcalinea (Engineer), and Ariel Gabizon(Engineer) are also a part of the team at Zerocoin Electric Coin Company (ZECC).
In 2014, ZCash adopted an advanced protocol after an MIT cryptographic collaboration with many other strategic agencies. The advancement led to the emergence of Zerocash. The tech behind Zerocash influenced its development.
ZCash is built on a zero-knowledge proofs technology called zk-SNARKs. A security-specialized engineering team built the open-source protocol that guarantees privacy. It effectively validates the transaction data without revealing the information on the parties' identity and the amount.
The inclusion of a 20% founder fee in the currency's protocol has helped to keep investors over the years, such as Barry Silbert, Erik Voorhees, Roger Ver, and Naval Ravikant, who are motivated to support the project.
This provision will not be renewed. But a development system has been established to continue supporting the project from November 2020.
Mining ZCash - How are new coins created?
Mining ZCash is similar like other cryptocurrencies, by using the computer's processing power, but ZCash mining is different from other coins in a way that the founders keep a share of the coins. With every single unit of ZCash cryptocurrency that a miner mines, out of the first 4% the company gets to keep the 20%, which amounts to 10% of the total supply. This is done so that ZCash coin company can fund itself for future research and development, and does not crash if public demand and supply is skewed.
Like many other digital currencies, ZCash generates coins during mining. A new ZCash block is created after about 2.5 minutes, and whenever that happens, a new ZEC is created. In the initial days, ZCash used a slow-start mechanism to mitigate security issues.
However, due to the inefficiency, the company adopted the proof of work mining algorithm known as Equihash.
This advanced solution enables miners to compete using processing power to produce new coins. The system rewards the miner who completes the power computation for each block first.
Functioning of Mining ZCash (ZEC)
Just like Bitcoin, the total number of ZCash Coins are constant, that is a static 21 million in number. However, 20% of the initial funds will go to the founders and 80% to the miners. This is known as 'Founders Reward', and the miners will not be able to keep the full amount. Every four years or so, the reward will reduce to 50%, and after first four years, the coins will completely go to the miners instead of founders. This is how they plan to sustain themselves as an organization.
In Bitcoin, the problem is that big mining farms control the coin, and this has made it centralized in a way. But with ZCash it is not so. The ZEC Coin is still decentralized and uncontrolled. The company remains the governing body but the miners get complete independence, and equality. To mine Bitcoins, you need large computers, and heavy processing power, but with ZCash Coin it is not so. Mining ZCash cryptocurrency is relatively cheaper than mining Bitcoins.
Supply - How many coins are available, what if they run out?
At the time of writing, CoinMarketCap provides that ZEC's total circulating supply is slightly above 10 million units. Besides, the current price for each ZEC is 60.80 USD. This results in a market cap of over USD 608 million.
The maximum supply of ZCash is 21 million coins.
Like Bitcoin, ZCash is technically an inflationary digital currency. Since its purchasing power is constantly increasing, some analysts think it is a deflationary currency. But since the currency's inflation mimics gold, you can spend or lend it whenever you want. Investors prefer to hold currencies that are based on the deflationary model.
Decentralisation - What does it mean?
Decentralisation refers to peer-to-peer methods of transferring property ownership or wealth without the involvement of a third party. Most decentralized markets use cryptocurrencies like ZCash. They are the primary mode of payment in virtual markets. The lack of regulatory oversight makes the transactions cheaper and protects you from bank failures.
The unbanked can use ZCash as all they require is to obtain and use the right digital wallet. Moreover, you can use the currency to make borderless payments.
ZCash as an Investment
Cryptocurrencies offer a higher return. But only investors who understand the digital currency market can reap this benefit. The value of ZCash sometimes goes extremely low. At other times, it is extremely high. This swing presents a significant risk level that you must be prepared to deal with before you start trading in ZEC.
Why should you invest?
There are different reasons for investing in ZEC, and each of them determines your appropriate investment strategies and approaches. If you intend to grow your finances, then you may invest in the coins if you think that the coin's value will increase within a given duration. At the same time, you can also invest in ZCash if you desire to save your hard-earned money in a decentralized environment where your funds are safe.
Price and Volatility - Why is the price so volatile?
The price of ZCash is so volatile due to speculation. Even though the coin can be used to buy physical goods with ZEC, a significant number of ZCash transactions are still investment-based. So, most people trade ZCash the same they would any investments, and this buy-sell cycle directly determines the volatility of the coin.
ZCash's volatility carries certain investment risk. However, you can take advantage of it if you know when to buy or sell. Also, it is recommended that you only invest an amount that you can afford to lose.
Where to buy ZCash
Whenever you want to buy ZCash, ensure that you choose the right platform. Not all platforms are created equal. Some of the popular exchanges are:
eToro is a social trading platform that allows you to trade stock and a wide variety of cryptos without paying commission. The millions who use this convenient platform have learned that it offers an easy way to buy ZCash. Besides, you can choose to sell it and buy any other major cryptocurrency like BTC, XRP, and ETH.
ForexTB
Created in 2015, ForexTB provides trading services to its customers throughout the European Economic Area and Switzerland. The instruments of the experienced trading broker include cryptocurrencies, and you can access the service via mobile or desktop.
Where to Store ZCash
To store ZCash securely, you need a wallet that is designed for that purpose. There are different types of crypto wallets, and each of them has different pros and cons that you need to think about before making your decision.
What are wallets?
Wallets are the software that allows you to receive, manage, store, and transfer your coins.
What types of wallets are available?
Web Wallet
These wallets are built into broker and exchange platforms. They are often easy to access and make your work easy. However, since hackers are able to access the information online, you are exposed to the risk of losing your coins.
Mobile Wallet
These wallets are more convenient as you can access your coins from any location. Besides, the ability to implement the built-in security protocols and use the unlock code feature makes it secure.
Coinomi is best for Android

Jaxx is designed for both Android and iOS
Desktop Wallets
Desktop wallets are less convenient as you must have a desktop to access your coins. Less accessibility also makes the wallets much safer. If you install 2FA, you can make them much safer.
Jaxx is suitable for Linux, Mac, and Windows

Exodus is designed for Linus, Mac, and Windows
Hardware Wallets
These are physical, electronic devices that are designed for storing cryptocurrencies. As cold storage devices, your keys are stored in a safe offline environment. However, they are costly, and new users may find it challenging to use them. The best ones are:
Ledger Nano X

Ledger Nano S

Trezor
Combination Wallets
Combination wallets are those that can be interlinked and used together to reap the benefits of each of them. Example:
Ledger Nano S in combination with Electrum
Storing your wallet on an exchange, the potential upside and downside
The centralized structure of exchange wallets makes them prone to security risks. However, these wallets are easy to use and affordable. Choose one with an added layer of security. You can also keep some of your coins in cold storage wallets.
Frequently Asked Questions
ZCash is based on Bitcoin, and that means the ZCash blockchain resembles that of Bitcoin. But it gives you the option to remain anonymous.

Zcash understands that privacy is about choice. The two addresses allow you to decide what information to share with different people and organizations. So, the public blockchain can help to prevent problems with the authorities who want to audit your transactions.

Many third-party wallets limit their support for private addresses. The officially supported core client, ZCash allows you to enjoy all the benefits of ZEC, including keeping the transaction amounts private.

The mission of the Electric Coin Company is to empower everyone with unlimited economic freedom.

The digital currency was officially launched on October 28, 2016, by Zook Wilcox-O'Hearn.
Alternative Cryptocurrencies