Tron Guide | Learn Everything About TRX
TRON (TRX)
...
TRON was designed to take care of the needs of the next generation of social media users. People who want to share a lot of content will find it useful. 
Traditional social media companies monetize user data without the knowledge of users and end up generating lots of cash at the expense of the members of the community. TRX seeks to change this by offering a model that gives users control over their data. 
Besides, the TRON network ensures that you are compensated for the content. Other than decentralizing the internet, it also supports dApps (Decentralised Applications). 
What is TRON?
TRON is a blockchain-based platform that allows applications developers to create and use an assortment of complex protocols via a smart contract. Since cryptocurrencies have different use cases, you need to understand TRON (TRX) before investing or participating in its network, presently known for its lively CEO and high throughput.
In the TRON blockchain, the basic unit of accounts is Tronix (TRX). It can transact 2,000 transactions per second. TRON is suitable for social media users who want to put back data under their control and it also uses an advanced language for smart contracts.
The unique, useful features of TRON are:
Content-oriented platform,

Peer to peer principles, and

Decentralized Network.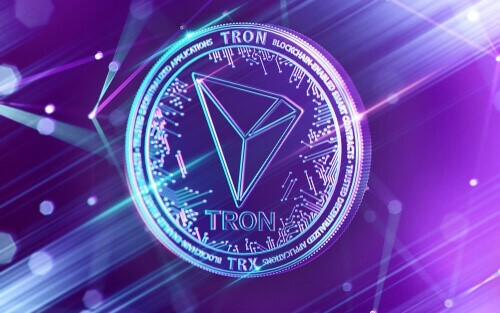 Is TRON a type of money?
TRON is unique in the sense that it is more focused on infrastructure than the utilization of its digital currency. The TRON team aims to create Web 4.0, which means that the focus is on creating a decentralized entertainment ecosystem that will mainly benefit digital media creators.
TRON features another token, the TRON 20, which allows the content creator to develop their unique cryptocurrency. This token is yet to be rolled out. While we do not consider TRON as a currency, it has some monetary value. Some merchants find the crypto asset better than many fiat currencies due to its decentralized structure.
TRX is partnering with strategic companies to increase the asset's monetary value. One of its key partners, oBike, a Southeast Asia company based in Singapore, launched oCoin on the TRON network. The token has real-world utility and enables buying rides on oBike.
Is it legally recognized?
Justin Sun and TRON Foundation have been accused of violating the law several times. TRON Foundation securities litigation filed on April 03, 2020, (which is ongoing) is the most recent court case.
In this case, the plaintiff accuses the company of illegally violating federal and state securities laws while selling TRON securities in the US.
Despite the allegation, TRON remains legal in many jurisdictions. Many courts worldwide, including the US and the UK, have ruled that cryptocurrencies are commodities. The English common law recognizes digital crypto assets as property. The laws and different court rulings allow TRX to continue with the project which is aimed at decentralizing the entertainment ecosystem.
What do people use TRON for?
People can earn and use TRON on a wide assortment of platform services. It is TRON's exchange currency. The platform envisions empowering decentralized application creators to launch their currencies on the TRON protocol, and TRX will be the medium of exchange for the created currencies. Presently, many established businesses are already accepting TRON payments.
What merchants accept TRON?
AirbrushCustoms is a top online merchant that creates hand-painted custom airbrush designs. The art, fashion, and clothing company has created personalized T-shirts, hoodies, and hats in various styles for over ten years. They offer numerous design options that suit the varied needs of their customers.
HostingSSI is an established provider of all the main hosting types. They also offer VPN, Anti Ddos, website builder, domains, SLL, and proxy services. Moreover, the team specializes in CSM hosting, including Joomla, Magento, and WordPress. The merchant uses CoinPayments as a payment gateway.
This merchant is a web hosting service provider from Switzerland. It is privacy-focused and specializes in high availability cloud hosting, VPS, DDoS protection, dedicated servers, and other related services. It also uses CoinPayments as a payment gateway.
Spheroid Universe specializes in advertising, games, entertainment, and business. The company is best known for operating the geo-localized private property on the planet Earth's digital surface.
What does TRX coin aim to achieve?
Put simply, Tron is attempting to build a platform to decentralise the entertainment industry. At the moment, the channels of distribution are owned by the Googles and the Apples of the world. Attention is a commodity and we pay for content with our clicks, views and likes. What Tron wants to do is build a ledger that cuts out the middleman and pays the creator directly for their attention, without any middleman. The TRX Coin is a cryptoeconomic incentive for people all over the world to commit computing resources to the Tron network. A database will be stored on this decentralised network to hold and distribute entertainment content from all over the world. Using the TRX coin, users can buy a song and then be able to download it or, just as easily, add their own song to the peer-to-peer network for others to download. This use case is what Tron is targeting, but it isn't all they have planned. With ambitions to implement smart contracts on their main net, similarly to the likes of Cardano (ADA) and Stellar Lumens, Tron wants to become a financial ecosystem that can issue its own tokens and track them on its network. This lets different companies, apps and assets distribute tokens which have value and consensus backed up against the Tron network.
The Technology Behind TRON
The crypto world entirely relies on technology to meet the diverse needs of humans. Innovations and solutions differ significantly between one coin or token to another.
How it all started - The history of TRON
Justin Sun, a Chinese entrepreneur, founded TRON in 2017 and used the TRON Foundation to raise $70 million in the same year through an initial coin offering. The Chinese government then outlawed the digital tokens shortly after that.
Since then, the network has been forced to defend itself many times against several allegations of plagiarism. Digital Asset Research discovered that the TRON Foundation had copied its code from other projects. The foundation denied the accusations but switched from the ERC-20 token protocol to the present independent peer to peer network.
By July 25, 2018, the TRON Foundation had acquired BitTorrent, one of the biggest P2P file-sharing networks. In August 2018, Bram Cohen, the founder of BitTorrent, announced that he was leaving the company to co-found a more affordable altcoin, Chia.
TRON's market cap by January 2018 was approximately $1.6 billion. But HackerOne's revelation that one computer alone could bring down TRON blockchain to a halt and the July-2019 cancellation of a charity lunch with Warren Buffet made TRON's fate start becoming obscure. However, Sun has been working hard to redeem the foundation's image. The 29-years old founder and CEO of TRON later met Warren Buffett and other investors and professionals on January 23, 2020, to restrategize.
The governance of TRON is under the leadership of the 27 Super Representatives. The TRON community re-elects this team every six hours. The 27 Super Representatives generate new blocks and validate them within a 3-second block time. Moreover, they propose and vote for the TRON Improvement Proposal (TIP).
Mining TRON - How are new coins created?
Since all TRN tokens already exist, you cannot mine new ones. TRON depends on a delegated proof of stake consensus (DPOS) algorithm that requires staking for securing the network. Unlike in POS, where anyone can stake, in this mechanism (DPOS), only a few trusted servers get the opportunity to stake at any given time.
Supply – How many coins are available, what if they run out?
At the point of writing, the price of TRON is $ 0.027035. The reported circulating supply is 71,659,657,369 TRX and the total supply is 100,850,743, 812 TRX.
From the figures, the resultant market cap is $ 1,937,353, 938. Since all TRON tokens have been released, the industry does not expect more new tokens. This may make the token scarce, which is essential for keeping its value high.
Currently, the growth in the DeFi sector is driving the TRX price. This implies that TRON is a deflationary-based currency that you can hold to make good returns. Many people use the currency to buy various goods and services. The price may drop anytime, as it did in July 2019 after some bad press.
Decentralization – What does it mean?
Decentralization refers to the practice of transferring money between people without the involvement of a third party. TRON is somewhat decentralized, given the limited involvement of governments. Many nations do not regulate this currency.
The TRON community also has the power to manage the network. They vote for the 27 Super Representatives to generate and validate blocks and govern TRON by proposing and voting TIP in the TRON committee. Decentralization also ensures that the user's trade-in, invest, receive, or transfer their coins without unnecessary external interference.
TRON as an Investment
TRON can be used as a prospect for investment due to its increasing value. In January 2018, its market cap was approximately $1.6 billion. Today, it is close to $2 billion. As the value of a currency increases, so does the selling price.
Why should you invest?
An individual who wants to increase their finances can consider investing in TRX. As we have seen, you could earn a lot of money if the price rises.
Individuals who want to save in a safe, decentralized environment can also consider this option. But your goals will determine the best investment approach or strategy.
For example, if you want to grow your finances, you need to consider whether you can wait for the currency's value to increase before you can sell it.
Price and volatility – Why is the price so volatile?
The leading cause of price volatility is speculation. When HackerOne, a cyber-security testing service revealed PRON's security weakness in May 2019 and Warren Buffett cancelled the lunch with the TRX founder, Justin Sun in July 2019, the token price also dropped.
Today, the growth of the TRON DeFi sector has favourably influenced the price. So, like fiat currencies, bad press can reduce the value of the token within no time.
An investor must mitigate volatility by choosing suitable strategies. Besides making informed investment decisions, you can also cushion yourself from loss by only investing what you can afford to lose.
Where to buy TRON
Despite the fact that you cannot go to your local gas station just yet and grab some TRX, you can still use it. Many exchanges in the world sell the token to the public. Find a few of our favourites exchanges below:
eToro is a Cyprus-headquartered multi-brokerage platform committed to facilitating trading and investing in TRON in a safe environment. The broker's core values include transparency, safety, and innovativeness.
FXTB
FXTB (ForexTB) is a cryptocurrency trading platform where you can remotely buy TRON and many other cryptos. It has removed the language barrier, as the website is available in almost all major languages. Some of FXTB's core values are safety, transparency, and fairness.
Where to Store TRON
Whenever you earn some money after hard work, the first thing that comes to your mind is safety. When choosing a wallet, other factors that you need to consider are the cost of storage and convenience.
What are wallets?
A wallet is an app or software that is designed to help users receive, manage, send, or hold their tokens or coins.
What types of wallets are available?
There are numerous digital wallets that you can use depending on your needs. Listed below are some of the main options:
Web wallet
Web wallets are online storage spaces that are inbuilt into crypto brokerage and exchange platforms. They are easy to use and affordable. However, since they are always available online, users are exposed to hacks and other bad agents 24/7.
Mobile Wallet
Mobile wallets are designed for mobile device users.
They are easy to use and allow instant access to your TRON. However, the wallets are also prone to hacks, given that they are always accessible online. However, there is some additional security provided by that which already exists on your device.
A few of the best mobile wallets are:
TRON

Eidoo

Bitpie

Enjin

Tronblocks

Atomic

Trust

TronLink

Cobo

Guarda
Desktop wallet
These wallets are designed for desktop use. Some of the main ones that you can consider are:
Altcoin.io

Guarda

Exodus

Atomic

Eidoo
Hardware wallet
These wallets are physical devices with software that hold your cryptocurrencies in an offline environment, making them the most secure option. The wallets are not great for people who are new to the market due to their relatively high cost. Given that they are physical, you also have to protect them from fire, theft, and other real-world risks.
The best hardware wallets include:
Ledger Nano X wallet

Ledger Nano S wallet
Wallet Combinations
Users can also interlink some wallets with one another to increase security and convenience. For example, you can combine:
Ledger Nano and Atomic wallet
Tron vs Bitcoin
Towards the end of 2018, the price of Bitcoin has almost halved in six months. In the same period, TRX coin has steadied and improved its value. While Bitcoin seems somewhat paralysed in the middle of its range, Tron has plenty of positive trading signals, most notably its apparent partnership with ChainLink, which could see the coin's value rise by 2.5% overnight. If you want to know more about the long-term future of Bitcoin, be sure to sign up for our exclusive Bitcoin Handbook and stay tuned to our regularly-updated crypto news section for breaking Tron coin news and stories on Bitcoin and all the leading altcoins in the space.
Storing your wallet on an exchange, the potential upside and downside
Storing your wallet on an exchange is less costly. You can either pay an affordable amount or get the service for free. It is also convenient, as you can access your TRON tokens from anywhere if you are using a compatible device. But due to the centralized structure of these platforms, you expose yourself to serious security risks.
Frequently Asked Questions
The token is empowering artists and content creators to have ownership over their content. It also helps to ensure they get paid for their work.

Since TRON is based on blockchain technology, the transactions take place on a public ledger. TRON uses the Bitcoin model, but it has improved upon the system by adding more security features.

The negative rumours surrounding the founder and the perception that he is too young to manage the project are not suitable for the mission. The fear that some users can use the token to evade tax should also be addressed.

The community votes 27 Super Representatives to make crucial decisions on their behalf. The voted representatives also generate and validate new blocks.

By January 2019, TRON had a market cap of $1.6 billion approximately. Today, it is over $1.9 billion. This suggests that you could make money by investing in the token today, subject to unforeseen market changes.
Alternative Cryptocurrencies