How To Buy Theta | Ultimate Guide To Buy THETA
THETA (THETA)
...
Theta is a blockchain-powered network launched in March 2019 for the video streaming market. Theta aims to decentralise video streaming, data delivery, and edge computing, making it more efficient, cost-effective, and fair for industry participants. This platform has a native token known as THETA that aids with the governance of the network. The project is highly regarded within the cryptocurrency space, with reputable companies such as Google, Sony, Samsung, and Binance running Enterprise validators. It's also recommended by Steve Chen, the YouTube cofounder. This piece will explore if it's worth purchasing THETA in 2021.
5 Steps to Buy THETA with eToro Now
Buying any cryptocurrency with eToro is easy, simply follow the steps below:
Sign up for free with eToro, entering your details in the required fields.

Fill out the questionnaire, this is both educational for you and eToro.

Click 'Deposit', you'll then be asked how you want to fund your account.

Choose your required payment method, follow the simple steps to link your payment.

Enter the amount you want to deposit and you're good to go!
Our Recommended Platform to Buy Theta
Below are some top reputable platforms where you can purchase THETA with ease and not worry about losing your funds. These platforms will allow you to make the purchase using various payment modes that you find convenient, including bank transfers, credit/debit cards, other cryptocurrencies, and so on.
Min. Deposit
$50
Promotion
Accepts customers from the USA
Offers 15 crypto coins to buy&sell including BTC, LTC, ETC, NEO and more
Trade on the world's leading social trading and investing platform
Description:
eToro offers a wide range of cryptos, such as Bitcoin, XRP and others, alongside crypto/fiat and crypto/crypto pairs. eToro users can connect with, learn from, and copy or get copied by other users.
Payment Methods
Bank Transfer, Wire Transfer
Full regulations list:
CySEC, FCA
Where to Buy Theta in 2021
There are different places to buy Theta, including crypto exchanges and online brokers. Exchanges will offer direct access to the actual asset where you can transfer it to your private wallet and hold private keys to the tokens. As the project grows, you stand to benefit immensely, as you have seen with projects such as Bitcoin, Ethereum, and the rest. On the other hand, brokers offer you a chance to interact with the asset through CFDs. These are speculative financial instruments that allow investors to profit from THETA without dealing with the actual asset and having to worry about holding and safeguarding the tokens.
Min. Deposit
$50
Promotion
Accepts customers from the USA
Offers 15 crypto coins to buy&sell including BTC, LTC, ETC, NEO and more
Trade on the world's leading social trading and investing platform
Description:
eToro offers a wide range of cryptos, such as Bitcoin, XRP and others, alongside crypto/fiat and crypto/crypto pairs. eToro users can connect with, learn from, and copy or get copied by other users.
Payment Methods
Bank Transfer, Wire Transfer
Full regulations list:
CySEC, FCA
How to Buy Theta with a Broker
When you are trying to buy Theta using a broker, it's vital to choose the right platform; this means a platform with a good reputation over the period it has existed. It has to be highly secure using top encryption such as SSL certificates to ensure users safely access the platform and secure their data. The broker also has to be regulated by relevant authorities as this inspires more confidence. You will also have to consider the kind of fees charged on the platforms as various brokers will have differing charges when trading.
1. Register with the Broker
The first step involves registering with a reputable broker by opening an account. You will be required to enter personal details such as name, email address, phone number, residential address, and so on. Ensure you set a strong password to secure your account.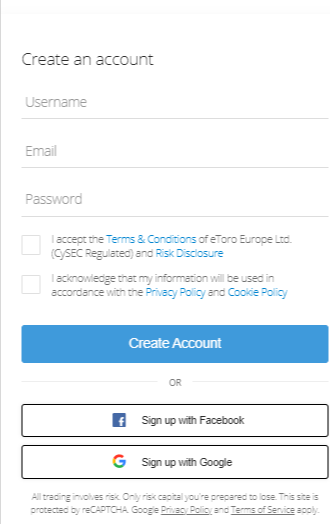 Signing up with various brokers will differ depending on their offers. For example, when signing up on Forex.com, the first step will involve choosing what kind of account you would like to trade on. There are three supported: standard, commission, and direct market access, all with varying offers.
2. Verify your Identity (KYC Process)
KYC, or Know Your Customer, is essential and a requirement of all regulated platforms. It helps these platforms keep criminals away and inspires confidence with authorities who are more willing to accept buying/selling and trading of Theta and other cryptocurrencies.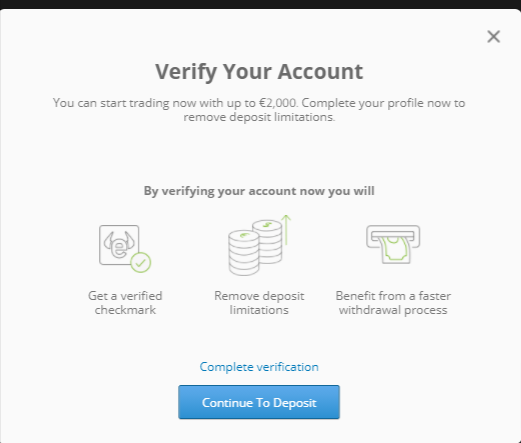 Here you will have to upload a photo of your national ID/passport. You will also have to upload a utility bill that isn't more than six months old to verify your residence. The documents will be reviewed, and if everything checks out, you will be taken to the next step.
3. Deposit Funds With Your Preferred Payment Method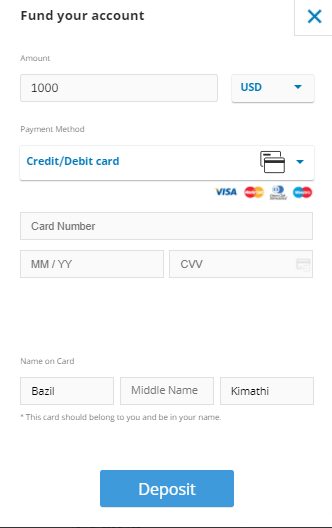 With the account verified, it's time to fund your account using various payment modes that are supported. Most platforms will support common modes such as bank transfers, credit/debit cards, e-wallets, third-party payment options, and so on. How fast the funds get to your account will depend on the payment mode you choose. Also, different modes will charge different fees, so you will have to see which method is most convenient for you based on factors such as fees and speed. You need to ensure the device you are using is highly secure by taking the proper security measures such as having an up-to-date antivirus package that stops viruses and malware from stealing information that can compromise your account.
4. Open a Position to Long/Short Theta
Opening a long position involves choosing the size of your trade. This can be 10 THETA, for instance. Then select the leverage you wish to use. Enter the price you would like to enter the long position with. When the price gets there, your order will execute.
Based on your analysis, you might realise the price of THETA is about to drop. This can allow you to short the asset by borrowing and selling it immediately and then waiting for the price to drop before repurchasing the assets and paying off your debt. Here you will get to keep the price difference as your profit. You can use brokers to short THETA with leverage and make potentially higher profits.
5. Close Your Position
If you take a long position, once the price goes up to a level you feel confident to sell, you can close your position, and the THETA will be sold, thus keeping the profit. The inverse applies for a short trade.
How to Buy THETA with an Exchange
Theta is a top cryptocurrency, and it's supported on many crypto exchanges. When choosing the right platform to buy the coin, you will have to check the platform's security. Does it have a history of security breaches in the past, and how does it deal with such incidents since they are inevitable? Also, you will have to check the payment modes supported and the fees charged. These differ on different platforms and can make or break your buying experience.
1. Set up a THETA Wallet
There are two options for a wallet to store your coins: hardware and software wallets. Software wallets are applications that allow you to hold your private keys that can be used to access your coins on your PC or smartphone. In contrast, hardware wallets are physical devices that resemble USB flash drives that allow users to store their private keys offline. They are more secure than software wallets since they aren't connected to the internet most of the time. However, the wallet you choose will depend on how often you need to access your coins and the amount you hold. Software wallets are easily accessible and convenient for trading and regular transactions, whereas hardware wallets are convenient for long-term holders and those who own many coins.
2. Choose and Join an Exchange that sells Theta
After setting up or acquiring a wallet, it's time to join an exchange that will allow you to purchase Theta. Some platforms that offer access to this token include Binance, Huobi, OKEx, Upbit, FTX, and many others. Register on the platform by entering personal details, then verify your account by uploading a photo of your ID/Passport and proof of residence.
3. Choose Your Payment Methods to Buy THETA
You will see a variety of payment modes supported to make your purchase. These include bank transfers, credit/debit cards, e-wallets, third-party payment processors, and the use of other cryptocurrencies. These modes will differ in terms of fees charged and speed. It's vital to choose the mode you feel most comfortable with. Also, based on where you are located, some platforms might not support some payment modes, limiting your options.
4. Place an Order to Buy THETA
Go to the buy tab and select THETA and then proceed to purchase the token using any of the payment modes supported on the platform of your choice. Enter the amount you would like to spend or the number of coins you would like to purchase, enter the necessary details, and complete the process.
5. Safely Storing Your Theta in a Wallet
After the purchase has been processed and you have received your tokens, it's time to store them safely by transferring them to a private wallet you acquired earlier on. Clicking on withdraw, you will see a section you have to enter the recipient's address which you will get from your wallet by clicking on receive. Copy the address and paste it on the exchange to transfer the coins.
Holding the coins in your wallet gives you greatly increased security, and ensures that you are totally in control of your funds. Although keeping your coins in an exchange wallet can be convenient, it introduces significant counterparty risk, and gives rise to the crypto adage of "not your keys, not your crypto".
Should you Buy or Trade Theta?
This decision will depend on what you are trying to achieve. If your goal is a long-term investment in Theta, buying the coin on an exchange and storing it in your hardware wallet will make sense. However, if you want to profit regularly from the volatile price of THETA, trading will make more sense. Most exchanges will allow you to trade the coin by setting your order which is executed automatically once the price is achieved. Some will even allow you to use leverage to increase your exposure. On the other hand, brokers don't offer the ability to buy the actual coin but the ability to trade financial instruments attached to the token. This is great for those that don't want to deal with the complications that come with handling the actual asset. They allow users to exploit slight price differences, whether positive or negative, using leverage to make the most out of a trade.
What's the Difference Between a Theta Exchange and a Broker?
There are a few distinct differences between a Theta Exchange and a broker. Exchanges will offer you access to the actual asset, which in this case is Theta. You can buy the coin and store it in your private wallet or swap it for other cryptocurrencies that exist. Exchanges offer users a chance to be part of a project by allowing them to hold tokens that belong to a particular platform. In contrast, brokers don't offer the actual asset but financial instruments attached to the coin. These are known as CFDs and allow users to exploit slight price differences of the coin with potentially higher returns due to leverage. This increases your exposure within a specific market. If you opt for a broker, you don't need to open a crypto wallet since you won't be dealing with the actual asset.
Theta: Long Vs. Short Term Investment
There are benefits for both long-term and short-term investing in THETA. Long-term investors will not care much about the current price since they know the price will grow with time as the project experiences more adoption. Therefore, they will not be worried about the daily price fluctuations compared to short-term traders. A long-term investor doesn't require much technical know-how compared to short-term traders, since all they need is to join an exchange, buy coins, and transfer them to a private wallet where they will stay for years.
Since its launch, Theta has registered an ROI of over 7000%, and this shows how well long-term investors can benefit from their investment.
On the other hand, short-term investors can also benefit regularly thanks to the volatile nature of the coin's price. This can be done by day trading, where you take long and short positions for hours before taking profits. However, you require some technical know-how to make the most of this strategy. It would be best to educate yourself on how to conduct technical and fundamental analysis to make informed decisions.
Also, you can trade CFDs using brokers to take advantage of the slight price movements, whether positive or negative. As a short-term trader owning a wallet and safe-keeping tokens will be the least of your worries.
If you expect the price of Theta to drop, you can borrow the coin using a broker and sell it immediately, and then wait for the price to drop significantly before repurchasing the coins and repaying your debt.
What you get to keep is the price difference since the coins will be a lot cheaper. This strategy is known as shorting and works well in a bear market. It's more of a short-term investment strategy and will take weeks and even months.
And if you want to minimise the risks of handling a volatile asset such as Theta, you can hedge your positions. This involves opening trading positions in opposite directions to cover the losses that might arise from another position. For this purpose, you can use CFDs, shorting, and futures to hedge your Theta investment. By doing this, you can secure your capital by guaranteeing your initial trading position doesn't result in financial losses. You also get to manage your risk and maximise your profit potential with limited downside.
3 Tips to buy Theta
Now that you know where to buy Theta and the strategies you can use, let's take a look at three simple tips you need to pay attention to if you are going to make the most of purchasing this digital asset.
1. Choose the Right Time and Do Your Own Research on Theta
The cryptocurrency market is highly volatile, as mentioned above. Prices can fluctuate wildly. If you are a short-term investor such as a day trader, the point you choose to enter the market can significantly impact your bottom line. Therefore, you need to time the market right. Having the ability to conduct fundamental and technical analysis will help out here. But as a long-term investor, it doesn't matter when you enter the market. Since you will be holding on to the tokens for years, you stand to reap huge profits as the price grows over time.
2. Compare Costs to Buy THETA
Another aspect that can affect your bottom line, especially for short-term investors or those purchasing small fractions of the token, is the involved costs when buying the asset. Different platforms will charge varying costs, and one needs to pay attention to this and ensure you go for a platform that offers the best deal possible. Of course, without compromising the quality of service you receive.
3. Safety and Security when Buying THETA
It's crucial to choose a reputable platform with a solid reputation. You are investing your hard-earned cash, and the last thing you want is to lose it to a scammer platform. The platform should offer adequate security measures to secure your account from bad actors, such as the ability to activate two-factor authentication (2FA), and mobile or email notifications. The platform itself should be highly secure and even have an insurance fund to cover any losses that may arise from breaches and reimburse users. As soon as you purchase your coins as a long-term investor, ensure you move them to a private wallet.
What is the Best Payment Method for Buying Theta
Below is a description of a few modes you can use to purchase THETA on various platforms.
Buy THETA with Cash – currently, this isn't possible. But on a platform such as Binance, you can access their peer-to-peer platform and buy USDT, BTC, BNB, ETH, or DAI and transfer it to the spot exchange where you can exchange the tokens for THETA.
Buy THETA with a Credit Card – most exchanges will offer this method, and it's quite convenient if you reside in a country that hasn't restricted card providers from facilitating crypto transactions.
Buy THETA with Bank Transfer – you can also use bank transfers to purchase this asset; however, note this can be a very slow process as bank transfers can take up to a week.
Buy THETA with Bitcoin – this is the option that most exchanges will offer. You fund your account with BTC and then proceed to swap the token for THETA.
Buy THETA with PayPal – this is another method you can use to buy this asset. Recently PayPal began to support the buying and selling of crypto assets. Also, the payment mode is supported on many other platforms that offer THETA.
Other Ways to Buy Theta
You can also earn TFUEL, another token supported on this protocol, by staking THETA. This requires running a Guardian Node. You will need at least 10,000 THETA to be eligible as a validator, and the number of tokens you earn will depend on the amount you have staked. TFUEL tokens can be sold on exchanges and even exchanged for more THETA tokens.
Theta aims to change up the video streaming industry by ensuring viewers are rewarded with better quality streaming services. Content creators get to earn better, and video platforms get to save money since they don't have to build infrastructure. It's the reason why many top companies such as Google, Binance, Sony, Samsung, and many others have embraced the project. When you see so many top companies taking such a decision, it means the project has to be special.
The future looks bright for Theta, and it has the potential to reward long-term investors handsomely. However, even short-term investors stand to benefit since they can exploit the volatile nature of the native token's price and get to profit regularly. Before embarking on buying Theta ensure you have a wallet where you can store your private keys. Also, choose a legitimate platform that supports various payment modes and charges favourable fees.
Frequently Asked Questions
Arguably. It's one of the leading cryptocurrency projects with a market cap of over $11 billion. It's trying to revolutionise the video streaming industry and could see additional growth with time. This will push the value of its token to higher levels.

No. unfortunately, there are no ways to buy this asset using cash today, but this is likely to change with time in the future. You can use other cryptos as an 'on ramp', however, and then exchange them for THETA.

Yes. If you are a long-term investor, you need a wallet to secure your tokens. Remember, you don't really own the tokens if you don't hold the private keys to them.

There is no clear answer to this, and it will depend on how much you invest and how big the project will get in time.

Yes, it's possible to buy small fractions of this asset. The least you can buy on most exchanges is $10 worth of THETA, as this amount will cover network fees.
Alternative Cryptocurrencies