Tezos Guide | Learn Everything About XTZ
Tezos (XTZ)
...
Tezos uses blockchain technology like Bitcoin and Ethereum, and the name is derived from a Greek word that stands for "smart contracts."
As such, this decentralized ledger does not rely on proof of work (mining). Instead, the token holders get rewards for taking part in the proof-of-stake consensus mechanism.
The unique governance system prioritizes building a democratic decision-making process into the network over delegating power to core development teams.
What is Tezos?
Tezos is a blockchain network that can modify its set of rules through an on-chain governance model that cannot adversely interrupt the network. This platform is linked to a digital currency commonly referred to as Tez or Tezzie (XTZ).
Like other digital currencies, Tezos also has unique use cases. The blockchain is used primarily as security tokens. In February 2019, Elevated Returns announced it would use Tezos to offer qualified investors compliant tokenized real-estate offerings.
Is Tezos XTZ a type of money?
The fact that Tezos (XTZ) is a type of digital token means that you can use it to facilitate real-world transactions like subscribing to a service or transferring value. As security tokens, they are treated as property, which means that you can sell it to get real money.
However, in the strictest sense, Tezos is not money. Currently, it lacks commercial support but was widely issued during the initial token sale.
However, the limited government control on using the tokens and the ability to utilize them across the borders makes the asset better than fiat currency.
Is it legally recognized?
Tezos is legally recognized as a security in the United States. The U.S Securities and Exchange Commission has pointed out that the Tezos Foundation violated the law governing securities' issuance in 2017.
Block & Leviton and other parties also sued the company on the same ground. The firm argued that it had not qualified to offer securities by then and now wants to benefit from the Token Taxonomy Act and the Cryptocurrency Act of 2020 for exemption from securities regulation.
Overall, the fact that the courts entertain cases about the token is adequate evidence that it is a legal investment instrument. However, that does not qualify Tezos as legal tender. Tezos has partnered with other leading companies with regulatory approval like Fundament to mitigate legal risks.
What do people use Tezos for?
One of the common ways people use Tezos tokens is to hold them in safe wallets. This investment is the best for knowledgeable investors who can accurately foretell when their value is set to increase.
Some people also use Tezos as a means to utilize the blockchain-based crowdfunding system.
These investments are often secure due to government involvement. To avoid legal issues, you should understand the local laws and regulations before investing.
If you use the tokens to enter into investment contracts, you can expect market appreciation, dividends, and a share in the revenue. Investors and corporations looking to invest in digital assets also use it to transact freely.
One of the strengthes of the smart contract language of Tezos, known as "Michelson", is that it facilitates formal verification. This method is used for high-end environments such as nuclear or aeronautics. Also, Through Tezos' PoS consensus algorithm, protocol upgrades can be quickly deployed on the network.
What merchants accept Tezos?
Tezos is currently being used as an investment tool. As the crypto market matures and the company finds the best way to stop the frequent litigations against it, many merchants will begin to accept it.
Spend.com
Spend.com allows users to spend Tezos by converting it to fiat instantly through the spend visa card.
Payzos
Payzos is another merchant that accepts Tezos as a means of payment. Other than consultancy services, it offers plugins for the leading e-commerce platforms, including:
Open Cart

Magento

PrestaShop
The Technology behind Tezos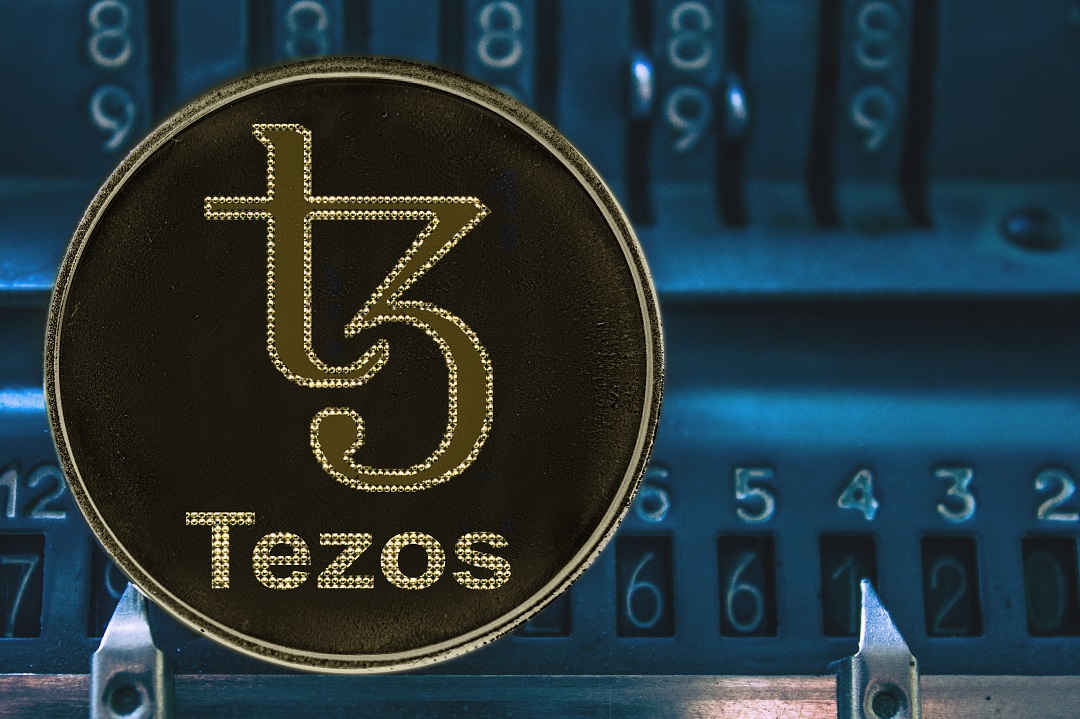 The cryptocurrency world is technology-driven and continuously evolving. One unique thing is that the technology differs significantly between different digital tokens and coins in the crypto sphere.
How it all started-The history of Tezos token
Tezos had a promising start and a successful Initial Coin Offering (ICO). However, before long, numerous legal issues began to trouble it.
In August 2014, the founders released the "Position Paper." They released the Tezos whitepaper about a month later and adopted the unique proof of stake mechanism. The Tezos Foundation raised $232 million in 2017 and became one of the most successful ICOs of the year riding on the crypto boom.
Shortly after the successful ICO, a dispute arose between the president, Johann Gevers, and the intellectual property owners, Arthur and Kathleen Breitman. The official launch of the Tezos network was delayed until 2018, and the delay was one of the reasons for the initial lawsuits.
Despite the differences and legal issues, the network survived the crypto bear market due to the proof of stake consensus mechanism. Between October 2019 and February 2020, the price of Tezos more than tripled.
Today, the conflict in the Tezos team does not matter a lot to the project's prospects. The Tezos Foundation controls a significant fraction of the amount raised during the ICO.
Hubertus Thonhauser, Lars Haussmann, and Alexis Bonte are among the key leaders of the foundation.
The success of the Tezos network also depends on the on-chain governance model, which gives all the community members equal power to approve or disapprove any proposal that affects the network.
The Tezos blockchain was developed by Dynamic Ledger Solutions, Inc.
Mining Tezos-How are new tokens created?
To create new Tezos, "nodes" or participants in the decentralized peer-to-peer network provide the computational resources required to keep the network operational. The participants reach a consensus on the status of the blockchain.
The Tezos protocol rewards anyone who contributes to the security as well as the stability of the network. Proof of stake is moré affordable than other consensus mechanisms or proof of work as it limits participants to 'mining' a fraction of transactions that reflect their ownership stake.
For example, if you own 5% of the available Tezos, you can only create 5% of the blocks.
Also read: The best Crypto Coins to Mine in 2020.
Supply – How many coins are available, what if they run out?
At the time of writing, CoinMarketCap data shows that the circulating supply of Tezos is 742,868,982 XTZ. Besides, the current price for each XTZ 2.55 USD. This makes the token's market cap close to USD 2 billion. The total supply of Tezos is capped at 742,868,982 XTZ.
Tezos experienced an increase in its value since 2019. Moreover, before this period, its value fluctuated far beyond that of gold. This is likely the reason people are not incentivized to spend or lend it.
From the research, only a few merchants are accepting it by now, which is often the case with tokens based on the inflationary model. Most people are baking Tezos to increase their profits.
Decentralisation – What does it mean?
Decentralisation refers to unrestricted methods of managing and using digital currencies or tokens. Most cryptocurrencies are decentralized. Due to this, users are insulated from the influence of the central government and bank failures. Besides, people can use tokens wherever there is internet access.
Tezos is one of the most decentralized networks. It requires at least 80% of stake coins to reach consensus. The proof of stake protocol gives the community direct control over the platform.
Tezos Proof of Stake
"Tezos' PoS mechanism of creating the blockchain network consists of three major technologies, including Slasher, chain-of-activity, and proof of burn. Since miners do not exist on PoS consensus protocols, stakeholders are equipped with the task of processing transactions and ensuring that the network does not sign fraudulent transactions or smart contracts." - Lunyr Ethereum is also planning a transition to proof of stake called Casper. It is on the test net and there is no set release date for the main Ethereum blockchain, but if I had to guess, it will be released before Tezos has a working product.
Similar to Casper, Tezos lets stakeholders forge blocks at random and rewards them for locking coins up in an escrow like account. Casper is only planning to have a 3 - 4 month withdrawal time on staking rewards, but Tezos has taken this even further with a whole year of mandatory commitment on all staked funds to become a validator. This avert the nothing at stake problem and massively discentivie malicious actions. in an event of a double mining or double signing, which is a violation of the governance rules of the Tezos blockchain network, the stakeholder is required to forfeit the deposit.
Tezos ICO Controversy and Team
During an uncapped ICO that went for 20 days, $232 million dollars were invested in Tezos'. Husband and wife, and co-founders, Arthur Breitman and Kathleen Breitman had brought a lot of attention to their cryptocurrency. At the time it was a record breaking ICO. The expectation wasn't that they would mine the genesis block right away so investors were prepared to wait for their returns. In the coming days it was announced that Arthur and Kathleen Breitman had set about ousting the head of the foundation, a man named Johann Gevers, demanding he give up the reigns of the foundation.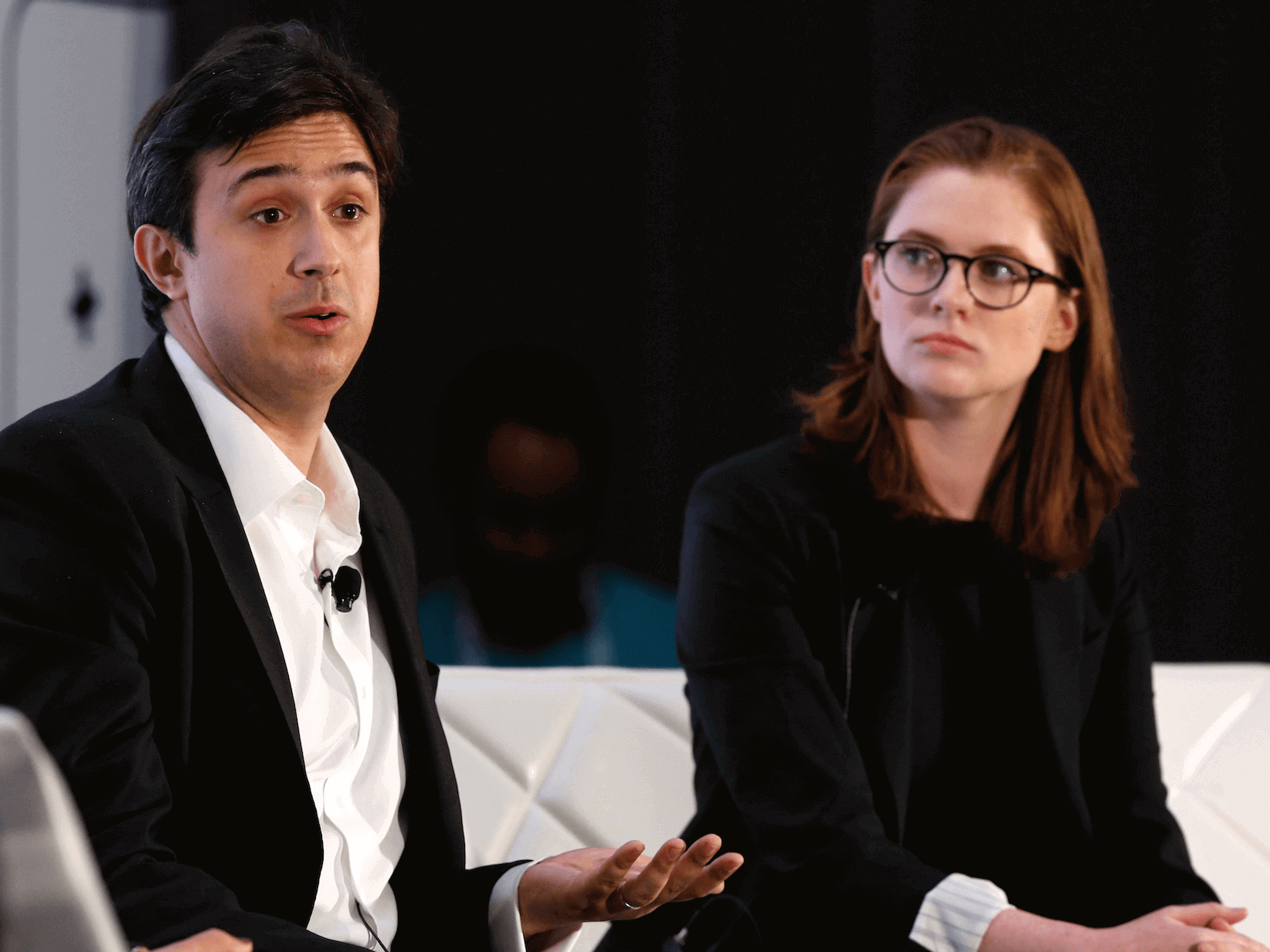 The irony that a cryptocurrency designed to decentralise governance has potentially been undone by a disagreement between founders is poetic, but investors aren't seeing the funny side.
The foundation was supposed to be independent. hundreds of millions worth of Bitcoin and Ether are tied up in the foundations. The Breitmans still control the Tezos open source code through a Delaware company. I think that Tezos received way more money in funding than it would/should have in a normal market. The ICO bubble put over 200 million dollars in the hands of a nameless.
Tezos as an Investment
People are baking Tezos with the hope of reaping lots of profits. Like other cryptos, you can invest in the token if you understand the crypto market's prevailing conditions. All currencies, including fiat, are volatile, and Tezos blockchain is not exempted from this.
Why should you invest?
The most common reason why many people invest in Tezos is to grow their finances. By buying and holding the tokens, you will likely earn more money if the value increases before you sell them.
You can also invest in Tezos if you want to reap the benefits of decentralization, including insulating your money from the adverse effect of local legislation. As we have seen, all investments come with certain risks. To be safe, you should adopt investment strategies that are compatible with your goals.
Price and volatility - Why is the price volatile?
Speculation in the cryptocurrency market is the main cause of volatility. Some of the factors that influence speculations are negative press and the performance of the global economy. Internal administrative issues may also cause price fluctuations.
The disagreement among the founders of the Tezos network led to a significant decline in the token's value. Once they addressed the issues, the value of XTZ tokens grew 1.5 times between January 2020 and April 2020.
The growth reached almost three times at some point, but the onset of the COVID-19 pandemic slightly reduced the performance.
If the value continues to increase, existing investors will make huge profits. However, they can also incur losses if different market factors lead to a drop in value. As a knowledgeable investor, you need to analyze the volatility risk and invest only what you can afford to lose.
Where to buy Tezos tokens
The platform where you buy your XTZ will determine the security and affordability of your tokens. Even though there are several alternatives, you are free to consider our three personal favourites.
The Cyprus-headquartered social trading and multi-asset brokerage platform was founded in 2007. It is committed to making crypto trading and investing accessible to people from all walks of life. This leading social trading platform offers short-term and long-term trading options, and you can buy and sell Tezos on the innovative, transparent, and secure platform whenever and wherever you want.
ForexTB (FXTB)
ForexTB is a reputable trading brand in the ever-growing crypto marketplace. The company's site is available in all the top international languages. It offers a wide array of trading and investing tools. It works closely with international regulators and upholds high standards of fairness, security, and transparency.
Where to Store Tezos (XTZ)
Due to security reasons, you should find the best wallets to store digital tokens. Other than security; your unique needs, such as convenience, affordability, and accessibility should guide your choice.
What are wallets?
Wallets are software programs that offer you a safe platform to receive, store, manage, or transfer your cryptos. Without the right one, you may not be able to reap all or some of these benefits.
What types of wallets are available?
There are different types of wallets designed for Tezos tokens that you can choose from depending on your needs.
Web Wallet
Web wallets are built into many online brokers and exchange platforms. When you buy the tokens from these businesses, they automatically deposit them into the storage area, which makes them convenient. You can also use the wallets for free or at an incredibly low rate. However, given that they are online wallets, hackers may compromise their security easily.
Mobile Wallet
As the name suggests, digital wallets are designed for use on mobile devices. If you use the unlock code and the built-in security protocols, you will likely enjoy better security. However, if someone gains full access to your device, you risk losing access to all your tokens.
A few mobile wallets are:
Atomic wallet

AirGap

Exodus

Trust

Tezos.Blue

Guarda
Desktop Wallet
These wallets are designed for use on desktops. You must have a desktop to access them. However, you can install enhancements like 2FA to the wallets to mitigate security risks. Some of these wallets are:
Atomic wallet

TezBox

Galleon Tezos

Atomex Tezos
Hardware Wallet
Hardware wallets are physical devices that store Tezos in an offline environment. They are expensive. Beginners may also struggle to use them. However, hardware wallets are the most secure, given that they store your assets offline. Some brands that offer this service are:
Trezor Model T

Ledger Nano X
Wallet Combination
Investors and traders often use a combination of two or more wallets to improve convenience and security.
For example, you can use the Ledger Nano S and X with Atomic wallet for extra security.
Storing your wallet on an exchange, the potential upside, and downside
If you want a faster and cheaper method to store your Tezos tokens, you can keep your wallets on an exchange. However, the centralised structure makes it easy for hackers to identify you as a newcomer and comprise your security.
Frequently Asked Questions
You can delegate your staking power. You only send the baking right to your preferred validator.

Yes. If you keep your assets on your hardware wallets, no one can access them online.

You should set up a node if you have not less than 8.000 XTZ. Be sure your internet connection is stable too.

Receive more delegated funds to earn more rewards.

Hackers often target new users. They can hack into the centralised system and devise crafty ways to access your funds.
Alternative Cryptocurrencies