How To Buy SafeMoon | Ultimate Guide To Buy SAFEMOON

SafeMoon (SAFEMOON)
...
One of the new cryptocurrencies that seems to have caught traders' interest is SafeMoon. This digital currency was launched in March 2021 and has become very popular in a short span of time. Its aim is to promote a peer-to-peer exchange with reduced volatility, as this is one of the main problems in the cryptoverse. Its market cap is US$2.2 billion, and its launch supply was 777 trillion tokens. If you are wondering how to buy SafeMoon, we will discuss it in detail in the following sections.
5 Steps to Buy SafeMoon Instantly!
Visit our recommended platform to buy SafeMoon by clicking the button below.

Enter your details in the required fields to create a new account.

Fund your account using your preferred payment method and confirm your new balance.

Choose SafeMoon and select a "Instant/Market Order" to buy it instantly.

Enter the amount you want to buy (you'll see the equivalent in SAFEMOON) and confirm your order!
Our recommended platform to Buy SafeMoon
If you'd like to jump straight into buying/selling SafeMoon, our team has created a list of trusted platforms based on their reliability, user-friendliness and trustworthiness. Here is our selection for recommended platforms to buy SafeMoon.
Min. Deposit
$50
Exclusive promotion
Accepts customers from the USA
Offers 15 crypto coins to buy&sell including BTC, LTC, ETC, NEO and more
Trade on the world's leading social trading and investing platform
Description:
eToro offers a wide range of cryptos, such as Bitcoin, XRP and others, alongside crypto/fiat and crypto/crypto pairs. eToro users can connect with, learn from, and copy or get copied by other users.
Payment Methods
Bank Transfer, Wire Transfer
Full regulations list:
CySEC, FCA
Where to Buy SafeMoon in 2021
SafeMoon can be purchased in a variety of ways. You have the option of hodling or trading. The majority of people who buy SafeMoon do so with the expectation of a considerable increase in value over time. Some crypto investors put their funds to work during the holding period by staking them and earning income over time.
It must also be said that SafeMoon is not a cryptocurrency like the others. Its structure is designed to reward hodlers who hold it for a long time and to penalise speculators. A 10% penalty tax fee hits traders selling the token and half of this fee gets redistributed to current holders of the token.
This mechanism was put in place to discourage people from selling their tokens and instead incentivise them to keep them. The approach will make traders think twice before selling tokens, and it will benefit existing currency holders. This strategy tries to prevent the sharp drops in price induced by crypto sales, which can lead to price fluctuations and market collapse.
But what is the difference between buying SafeMoon and trading it?
Trading SafeMoon entails analysing charts and technical analysis to find probable trade entry and exit opportunities. Volatility and price swings, not fundamentals, are what a trader expects to profit from.
You may also invest in cryptocurrency derivatives such as Futures and CFDs. Futures contracts are standardised agreements to purchase or sell a security at a fixed price at a certain time in the future. You do not own the underlying coin when you buy a futures contract. Rather, you possess a contract to purchase or sell a certain cryptocurrency at a specified time in the future.
Traders can also speculate on the price of cryptocurrencies using CFDs (Contract for Differences). You don't own the underlying asset, therefore you can't profit from price changes as you can with futures contracts. In CFDs, a trader tries to profit from the difference in prices there is from the moment the contract started and when it ended.
Min. Deposit
$1
Exclusive promotion
The world's largest cryptocurrency exchange with over 2bn daily users
Innovative trading platform offering enormous range of crypto coins
Supports over 60 methods of payment including PayPal
Description:
Binance has grown exponentially since it was founded in 2017 and is now one of, if not the biggest cryptocurrency exchanges on the market.
Payment Methods
1Pay, 2C2P, 3d Secure Credit Card, ACH, ANELIK, Abaqoos, AdvCash, AlertPay, Alfa-Click
Algocharge, AliPay, American Express, Apple Pay, AstroPay, BPAY, Bank Link, Bank Transfer, Bank Wire, Baofoo, BitGold, BitPay, Bitcoin, Boleto, Bonds, Borneo Exchanger, Bradesco, CEX.io Mobile App, CFDs, CSS System, CUPS, CartaSi, Carte Bleu, Carte Bleue, Cash, CashU, Cashier Order, Check, Check (UK only), China UinonPay, China Union Pay, China UnionPay, ClickandBuy, Commodities, Contact, Contact Z, Credit Card, Cryptocurrencies, Currencies, DCPay, DIXIPAY, Dankort, Debit Card, Dengi Online, DineroMail, DirectPay, Dotpay, E-dinar, ELV, ENets, EPS, ETFs, EXCARD, Easy2Pay, EcoPayz, Ecommpay, Ecurrencyzone, EgoPay, Emerchant Pay, Eprotections, EstroPay, Ethereum, Euro Bank Account, Euteller, Express Dotpay, Express Polish Post Office 24/7, Express Zabka Market, Ezeebill, Ezybonds, FasaPay, Fastapay, Fastbank, Faster Payments, FilsPay, Forex, GTBank, Gate2Shop, Giropay, GlobalCollect, GlobalPAY, GlobePay, Gluepay, Halcash, I-Account, IPS, Ideal, Indices, Individual US State License(s), Indonesia Exchanger, InstaBill, Instadebit, IntellectMoney, Interswitch, Investmate, Itukar, KNET, Klarna, LaoForexBoard, LavaPay, Lion Payment, LiqPay, Litecoin, Lobanet, MOTO, MT4, MT5, Mailing Cash, Market Maker, Masari, Mastercard, MegaTransfer, Mister Cash, Mobile Trading App, Mobile Trading Platform, Moneta, Money Bookers, Money Order, MoneyBookers, MoneyGram, MoneyPolo, Multibanco, NETBANX, Nab, Namecoin, Neosurf, NetPay, OKPAY, OMT, OmahPoin, OnPay.ru, Online Naira, OrangePay, PAYSEC, POLi, POLi & BPay, PYEER, PagoEfectivo, Paxum, Pay Nova, PayCo, PayPal, PayRetailers, PayWeb, Payeer, Payoneer, Payonline, Payvision, Payza, Perfect Money, PocketMoni, Postbank, Powercash 21, Prepaid MasterCard, Prepaid MasterCard (I-Account), Prepaid MasterCard (Intercash), Prepaid MasterCard (Payoneer), Privat 24, Przelewy24, QIWI, RBK Money, Rapid Transfer, RegularPay, SEPA, Safecharge, SafetyPay, SahibExchange, Shilling, SmartPay, Sofort, SolidTrust Pay, SorexPay, Sporopay, Stock Certificate, Stocks, Swish, Teleingreso, Thailand Exchanger, Ticketsurf, Todito Cash, Trade Interceptor, Transact Europe Payment, Trazus, TrustPay, Trustly, UAE Exchange, UPayCard, USD, Ukash, Unet, UnionPay, Unistream, Uphold, Verve, Vietnam Exchanger, Visa, VixiPay, VoguePay, Vouchers, Wallet One, WeChat, Web Based Trading Platform, WebMoney, WebPay, Webtrader, Western Union, Wire Transfer, Wirecard, Yandex, Yandex Money, Yemadai, YuuPay, Z-Payment, Zenith, Array, cTrader, dinpay, eCard, eCheck, eKonto, ePay bg, ePayments Transfer, eToro Mobile Trading Platform, eToro Trading Platform, eTranzact, iPay, mPay, neteller, paysafecard, postepay, skrill, unichange.me
Min. Deposit
$250
Exclusive promotion
New Users Report 42% Possible Profits in Month 1
Offers Copy Trading to all its users
Get an Unfair Advantage with Advanced Algorithms
Description:
Safemoon Trader is a trading software offering users a wide range of cryptocurrency coins including SAFEMOON, DOGE and Bitcoin.
Min. Deposit
$10
Exclusive promotion
The broker offers access to a trusted MetaTrader trading system
Pricing is ensured to be completely transparent, also providing accuracy and speed
Trade a Wide Variety of Assets with Leverage up to 1:500
Description:
LonghornFX is a true ECN STP broker dedicated to delivering a superior trading experience to traders no matter their level of experience. Their services are based on transparency, innovation and efficiency, ensuring an unparalleled trading experience for all.
Payment Methods
Bitcoin, Credit Card, Debit Card, Visa
LonghornFX offers high-leverage trading on a wide variety of assets. Trading with leverage carries a degree of risk which may result in losing more than your investments. Clients should practise risk management to protect themselves from losing more than they can afford when trading with leverage.
How to Buy SafeMoon with a Broker
A broker acts as a link between the trader and the cryptocurrency market. You do not own the coins when you trade cryptocurrencies through a broker. You're simply dealing in the underlying asset's financial instruments. You are given the option of trading cryptocurrencies, including leverage positions and for collateral (margin). There are a few things to think about while looking for a cryptocurrency broker. Security, regulation, and access to key coins, as well as the broker's goods and margin interest rates, are all important considerations.
1. Register with a Broker
To trade SafeMoon, you must first open an account with a broker. The broker determines the procedure for opening a brokerage account. Some are as easy as opening an email, while others are more involved and demand further information and proof.
You'll be asked for your personal information, such as your home address, government identity and a legitimate email address.
You will be provided with a questionnaire which is an evaluation test to determine your ability to trade derivatives. The investor answers seven questions, and the results are displayed in real-time. As a broker, Pepperstone requests a Photo ID or a proof of address document to verify the investor's identity. The investor submits a Passport, National Identity card or a Birth Certificate as a means of verifying photo ID. Depending on your location and jurisdiction regulations, you may be asked to present a tax certificate that displays the address.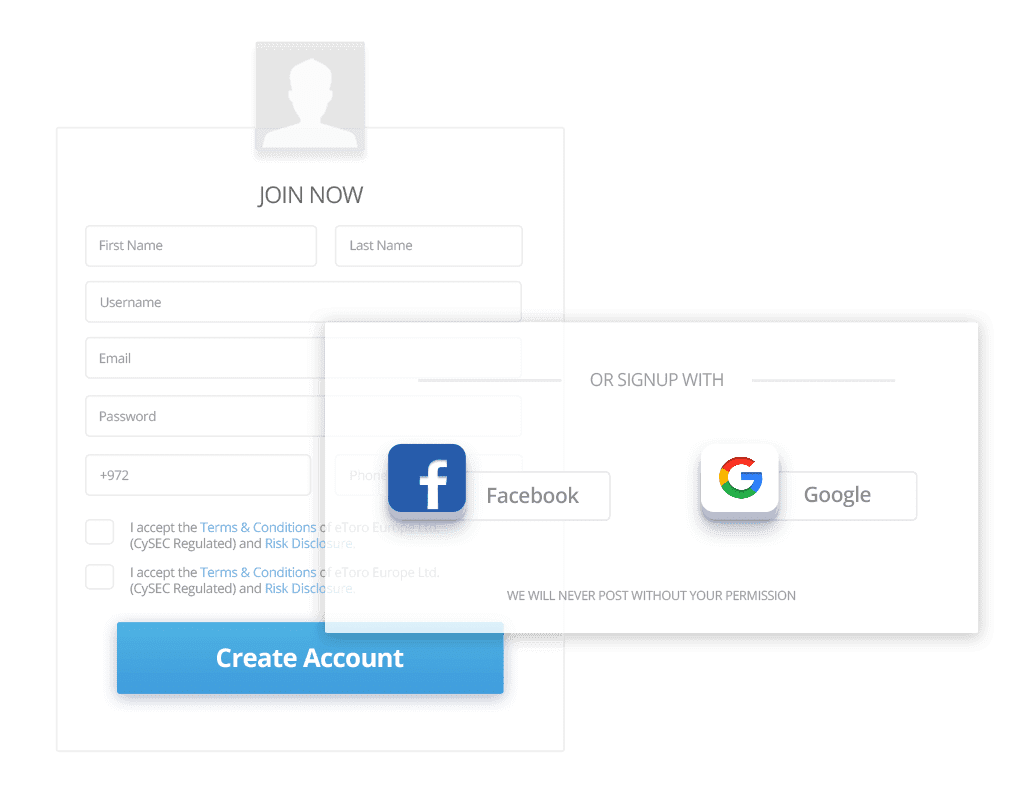 To establish an eToro brokerage account, go to eToro.com and click on the "Join Now" button. An electronic form will appear, prompting you to input personal information such as your name, email address, password and phone number. Click "new account" once you have done it. You can also log in with your Facebook or Gmail account.
To establish a Skilling brokerage account, go to skilling.com, fill out the required information, and click "Create Account."
Since SafeMoon is a relatively new coin, most brokers do not support it currently.
2. Verify your identity (KYC process)
All cryptocurrency trading platforms must comply with KYC processes. This is a regulatory feature to enforce compliance to anti-money laundering (AML) standards by the cryptocurrency platforms and regulatory agencies.

Generally, KYC processes requests for the following information:
Name
Birthdate
Phone number or email
Residential address
Utility Bill
A scanned document issued by the government
A photograph of the investor holding an ID
Users or potential investors should be aware that their country of origin determines the strictness to compliance. The reason is that KYC regulations are not interpreted the same way across national borders.
3. Deposit Funds with your Preferred Payment Method
You can deposit money into your account after it has been opened and validated. Click on the "Deposit" (usually found on the left sidebar on most platforms). You can use Visa or MasterCard credit/debit cards, as well as electronic wallets like Neteller, Skrill, Klarna, or Stripe. You may also send money by bank transfer.
Acceptable methods include whatever is most convenient for you and ensures the security of your transaction. To purchase SafeMoon, you must first purchase Bitcoin (BTC) or Ethereum (ETH) using fiat currency. Then you transfer to an altcoin-supporting exchange, where you may buy SafeMoon with your cryptocurrency (BTC or ETH).
4. Open a Position to Long/Short SafeMoon
You can choose to go long or short on SafeMoon, depending on your trading strategy. Going long on cryptocurrency is a safer way to invest. It entails purchasing the currency in the hopes of profiting from an increase in the asset's value. You own a cryptocurrency if you have a "long" position in the digital asset.
Going short, on the other hand, implies the trader is hoping to profit from a drop in the coin's price. Selling coins you don't own is referred to as a "short" position. The trader borrows the currency from a broker, sells it, and then buys it back at a lower price, profiting.
Because cryptocurrencies are inherently volatile, traders and investors must prioritise risk management. Stop-loss, take-profit, and trailing stop orders are examples of risk management strategies that can help you safeguard your portfolio.
A stop-loss order is a type of order that is designed to restrict losses and decrease risk. If the price swings against the trader, he enters an order to quit the position. A stop-loss order allows a trader to leave a position at a loss, although a lesser one than if he had held it for a longer period of time, bringing his losses to a stop. A stop-loss order is a type of order that is designed to limit one's exposure.
A take-profit order, on the other hand, specifies the price at which a position can be advantageously exited. Assume the coin has reached the profit target. After that, the T/P order is executed, and the position is profitably closed. When trading SafeMoon and other cryptocurrencies, many traders believe that combining take-profit and stop-loss orders when placing trades is a solid risk management strategy.
A trailing stop order allows a position to remain open as long as the price is moving in the investor's favour. When the price moves against the position by a certain percentage, the order executes and terminates the transaction.
CFDs may be used for both long and short trades. When the buyer agrees to complete the transaction, the seller or buyer will pay the difference between the current value of a crypto asset and its future value to the other. When you go long on CFDs, you're hoping to benefit from the difference in the cryptocurrency's price growth. When you use CFDs to go short, you want to benefit from the difference in the price decline.
5. Close your Position
Exiting from an existing trade is referred to as closing a position. The trade is no longer active after a position is closed. Traders close positions in order to profit or reduce losses. If you're long on SafeMoon and the price starts to decrease, you'd close your trade to avoid losing money.
How to Buy SafeMoon with an Exchange
Cryptocurrency exchanges are trading platforms that connect buyers and sellers. Each transaction on the exchange's platform is subject to a commission. Long-term investors who want to purchase and hold cryptocurrencies use cryptocurrency exchanges.
To be deemed effective, the exchange must fulfil specific requirements. To begin, you must determine the exchange's level of security. There's no reason to use an exchange that doesn't guarantee your account's protection. Advanced security mechanisms, like built-in security encryption, fingerprint scanners, and two-way verification, are used by certain exchanges.
It's also a good idea to double-check whether the exchange is regulated. A regulated exchange follows the regulator's regulations and procedures and will be held accountable in the event of any financial misbehaviour. This ensures capital security and protects the trader from fraud.
When looking for an exchange, commission costs are another thing to consider. Small commissions compounded over time might have a major impact on your crypto portfolio's return. Assume your portfolio increased by 10% for the year, but you paid 2% in commission, leaving you with an increase of 8%.
Another factor to consider while choosing an exchange is the speed with which deals are executed, educational resources, customer service, payment options and user experience.
1. Set up a SafeMoon Wallet
To buy/sell SafeMoon, you must first create an account with an exchange that supports the currency. A cryptocurrency wallet is a gadget that you use to keep track of your coins. All wallets have the same basic characteristics, such as a public or private key, an account that shows money and transaction history, and security protections.
A wallet may be hard or soft. A hard wallet is a physical device that allows you to keep your funds safely. Your coins are kept offline by being stored on a physical device, making them unhackable. As a result, hard wallets are the safest way to store cryptocurrency. The device's main issue is that it may be misplaced or stolen.
A soft wallet is software that keeps track of your currency. They are the most often used type and are accessible in a variety of formats (online, desktop and mobile). Soft wallets are vulnerable to hacking and theft since they keep user data and information on a cloud or server.
2. Choose and Join an Exchange that sells SafeMoon
To purchase SafeMoon, you just have to register to one of the main exchanges available on the market such as Binance, CEX and Coinmama.
Because some exchanges have been hacked in the past, make sure you set up extra security safeguards on any exchange you use. After a subscriber stole cryptocurrency from other users' accounts, a class-action lawsuit was launched against Crypsty.
Accessibility to these exchanges is determined by a variety of variables, including your location, capital requirements, payment alternatives, and security. Make careful to compare the differences between the exchanges and choose the one that best meets your investing goals. Poloniex, for example, sets daily withdrawal limitations depending on account levels, but Bittrex does not.
3. Choose Your Payment Methods to Buy SafeMoon
After deciding on an exchange and registering, the following step is to make deposits so that you may start trading the coins offered.
A registered user on an exchange has a range of payment choices, including credit card, bank transfer, and online payment alternatives. It is recommended that you select the payment method that is most convenient for you in terms of transaction fees, security, and payment processing time.
Transaction fees for selling SafeMoon cost 10%. Interestingly, half of this percentage is staked as a reward when new members are referred to or join the platform. As we mentioned before, this is the method the cryptocurrency uses to prevent investors from speculating.
4. Place an Order to Buy SafeMoon
You may now begin trading SafeMoon after depositing funds into your exchange wallet. To finance the purchase, for example, you can use Bitcoin or Ethereum to place an order for the cryptocurrency. After landing on the Bittrex home page, click on "immediate buy and sell" to place a buy order. After you have reviewed and confirmed payment, the coin will be transferred to your wallet. SafeMoon has a few trading pairs, so the full potential of exploiting other cryptocurrencies has not been fully explored.
5. Safely Storing Your SafeMoon in a Wallet
If you wish to keep your coins for a long time, it's a good idea to put them in wallets outside of exchanges, as previously suggested. This is because hacking efforts might target exchanges. The majority of cryptocurrency thefts have occurred as a result of exchanges' soft wallets being hacked. As a result, if you don't need the liquidity to trade on a daily/weekly basis, keeping cryptocurrencies on an exchange isn't always a good idea.
Keeping the coins in a hard wallet is the safest option. This form of cold storage puts your money offline, making them unhackable. Keep your hard wallet in a convenient and secure location. SafeMoon is a token released on the ERC-20 standard, so any ERC-20 compatible wallet will work.
Should you Buy or Trade SafeMoon?
SafeMoon may be purchased in two ways: you have the option of buying and holding or trading. Buying and holding is a fundamental analysis-based long-term investing approach. The investor chooses which currency to purchase based on basic aspects like blockchain technology and liquidity. Those that buy and hold do not pay attention to price fluctuations in the near term.
Traders, on the other hand, use technical indicators to profit from market volatility. Traders use technical indicators like the RSI, MACD histogram, volume, and Bollinger bands to enter and exit positions faster, resulting in smaller, more frequent profits.
What's the Difference Between a SafeMoon Exchange and a Broker?
SafeMoon can be purchased or traded on exchanges or through professional brokers. Both techniques allow access to the cryptocurrency for investors and speculators, but they have distinct advantages and disadvantages. When you purchase a coin from an exchange, you become the owner of the coin. As a result, when you purchase SafeMoon, you are purchasing the coin. Long-term investors and hodlers are common users of exchanges.
You don't own SafeMoon when you trade it through a broker; instead, you're trying to benefit from its price fluctuation. A broker just serves as a conduit for you to invest in SafeMoon. Short-term investors and speculators are the people who use brokers the most. Of course, there is a very low margin for speculation with this coin, considering the discouragement fees applied to the transactions.
SafeMoon: Long Vs Short Term Investment
SafeMoon may be purchased in two ways: long-term or short-term. A long-term investment is one in which you keep your money for several months or years. Short-term investing, on the other hand, is an investment strategy in which investors retain a cryptocurrency position for a short period of time, which can range from minutes to a year.
3 Tips to Buy SafeMoon
This section will give you some tips to help you buy SafeMoon and have a smooth journey as an investor.
1. Choose the Right Time and Do Your Own Research on SafeMoon
It's difficult to determine when is the best moment to buy SafeMoon. While you wait for a drop, the cryptocurrency may be going upwards. You might even make a mistake with your timing and end up catching a falling knife. Using charts and technical indicators is the greatest technique to determine the best time to purchase a coin. You'll be able to identify support and resistance zones and arrange your transactions properly.
2. Compare Costs to Buy SafeMoon
Brokers and exchanges have different transaction fees. In general, you should be aware of the commissions you'll be paying to brokers and exchanges. You may compare the transaction prices to see which one is the cheapest. Liquidity, fees, and the bid-ask spread are all factors that impact transaction costs between brokers and exchanges.
3. Safety and Security when Buying SafeMoon
Traders must use safe platforms all the time. The safety of a platform is the first consideration. Payment methods available on the platform and transaction fees should not be overlooked when judging how safe a platform is.
Furthermore, coins must be kept safe and secure. To keep your SafeMoon coins safe, you could use wallets outside of the exchange or, better yet, save them in a hard wallet. When setting up your wallet, it's a good idea to add extra levels of protection, such as two-factor authentication.
What is the Best Payment Method for Buying SafeMoon
Buy SafeMoon with Cash- Only advisable when you know the seller or if you have an ATM available.
Buy SafeMoon with Credit Card- This is one of the most frequent payment methods.
Buy SafeMoon with Bank Transfer- This payment is straightforward and accepted by most of the platforms.
Buy SafeMoon with Bitcoin- Buying SafeMoon with Bitcoin can be convenient, especially to preserve our privacy in an exchange with another trader.
Buy SafeMoon with PayPal- PayPal is a safe payment method that also offers protection against scammers.
Other ways to Buy SafeMoon
There are other ways to get digital assets other than buying or trading them. You have the option of mining cryptocurrencies, for example. This method consists of setting up mining rigs and solving difficult mathematical calculations that reward you with coins. You may also decide whether to stake or pool your coins.
Traders who do not wish to trade in the marketplace can use this option offered by several exchanges like Binance. In this case, the investor loans his coins to the exchange for a certain length of time in exchange for interest payments. This is a low-risk method that functions as a volatility hedge.
You can also buy SafeMoon with a peer-to-peer (P2P) system. P2P is a feature that allows buyers and sellers to trade on an exchange without risking their money. The exchange serves as a middleman, connecting buyers and sellers. A buyer sends the amount to the seller, who then deposits the coins in an exchange-managed escrow account. The exchange sends the coins to the buyer's account when the payment has been verified.
Frequently Asked Questions
SafeMoon protocol has inspired several investors or traders as traders continue to show massive interest in the coin. Also, SafeMoon is launching a non-fungible token (NFT) exchange that could leverage its growth further.

SafeMoon supports static farming as opposed to staking LP-farms. New investors do not have to bemoan joining late and fight for crumbs, but can stake coins for a chance to share in the rewards. Thus, new investors earn 5% of their transaction fees as static rewards.

There are six main team members at SafeMoon. The CEO is John Karony and Thomas Smith is the CTO.

It was launched in March 2021.

Yes. Most platforms will insist on identity verification to ensure KYC compliance.
Alternative Cryptocurrencies