Ripple Guide | Learn Everything About XRP
Ripple (XRP)
...
Ripple is one of the top cryptocurrency networks in the blockchain space. Its native coin XRP ranks as a top-three digital currency, with a market cap of over $10.7 billion at the time of writing.
However, what sets Ripple apart is the instant and near-zero fees for cross-border money transfers. The company behind the cryptocurrency achieves this via a real-time gross settlement system (RTGS) and the On-Demand Liquidity (ODL) product. Learn what is Ripple and how it works along with its native cryptocurrency XRP next.
What is XRP?
XRP is the native token on the XRP Ledger, and anyone can buy, receive, send, trade, or hold it.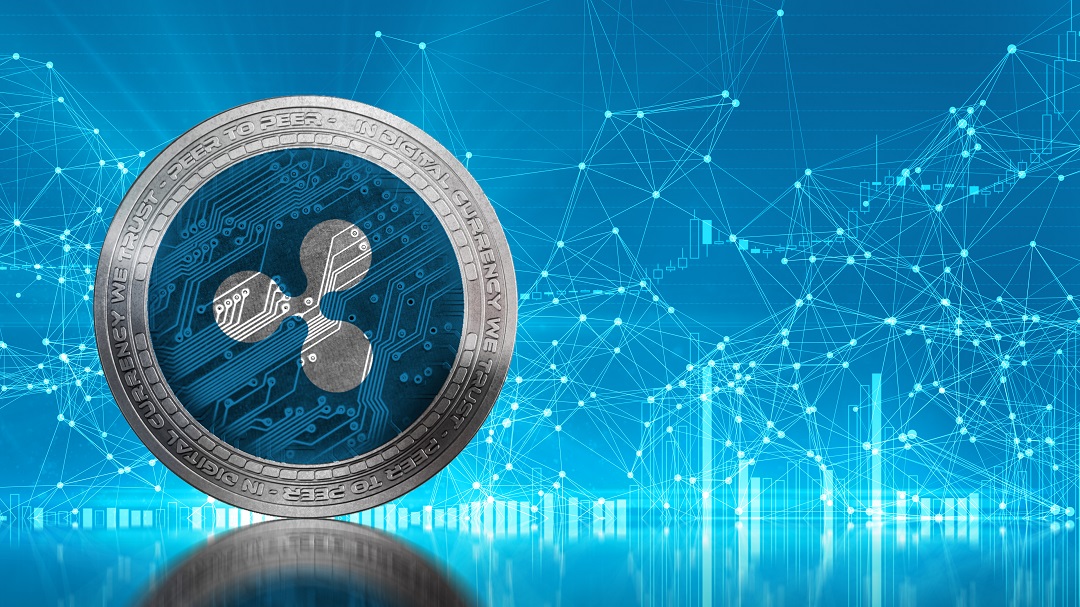 RippleNet is an open source payment protocol and cryptocurrency created to offer financial institutions and other money remittance services an instant, cheaper, and secure way to transfer value across borders.
Is Ripple (XRP) a type of money?
Ripple (XRP) is used in the Ripple ecosystem to power transactions, to represent value transfer, and as a payment currency and medium of exchange.
You can use XRP as money and transact online as well as in peer-to-peer deals, all without any control from your government or a central monetary system.
Is it legally recognised?
In the years that have followed Bitcoin's launch as the pioneer cryptocurrency, much has changed in the regulatory landscape. While a lot of clarity is still needed, several countries have legalized certain cryptocurrencies for use as money or for trading purposes.
Notably, Ripple Labs is located in the US, a country with one of the highest regulatory standards. The company is also pushing for additional regulations that it says will help the industry grow.
What do people use Ripple (XRP) for?
While coins like Bitcoin and Litecoin are used as money and can be used to pay for goods, or to send to friends and family or to be held as investment assets, Ripple and its XRP coin go further than that. Other than just a payment system, Ripple's technology also works as a platform for asset exchange and value transfer.
RippleNet customers use the digital token XRP to source for liquidity when handling cross-border transactions. Here, rather than working with a pre-funded account in a bank in the other country, clients can directly send the funds via XRP- all in real time, and saving huge amounts of capital, time, and other financial costs.
Other key use cases for the XRP token include:
• Platform escrow
• Peer-to-peer (P2P) purchases
• Online voting
What merchants accept Ripple?
More and more merchants and companies are integrating XRP as a payment method, with the number growing by nearly 50% in the first half of 2020. Who accepts XRP or where can you pay with Ripple? Here are some of the top merchants accepting payments made with the token:
Digitec Galaxus
A Switzerland-based online retailer that allows users to pay with XRP for its products which include consumer electronics, sports equipment, and office supplies.
Ledger
Ledger is known for its crypto hardware wallets Nano S and X and allows users to pay for its products by using XRP, BTC, ETH and LTC and other top cryptocurrencies.
BitCars
BitCars sells antique cars and other automobiles for cryptocurrency. You can also buy premium new cars and pay with the Ripple token via BitPay.
Redeem
This online platform has integrated pay with Ripple among other cryptocurrencies for gift cards, including those for Amazon, iTunes, Starbucks, eBay, and Netflix.
Purism
Purism accepts Ripple payments for its computer devices and phones. If you fancy secure, privacy-focused laptops, and phones, buy one from Purism using XRP.
Bidali
Yet another online retail shop that sells gift cards. It accepts crypto like Ripple, Tron and Ethereum Classic.
TorGuard
TorGuard is a VPN provider and has partnered CoinPayments to accept crypto payments via Ripple.
Blockchain Coffee
Blockchain Coffee allows crypto users to pay for their Mexican coffee. For lovers of "gourmet coffee," pay with Ripple and enjoy.
Cryptoshopper
The retailer accepts XRP through the CoinGate payments gateway for all manner of items.
Eat me!
Eat me is a Buenos Aires-based clothing line that has integrated CoinPayments and Coinbase to process Ripple and other crypto payments.
Lord Underwear
This online retailer of various underwear items for me, women, and children use CoinGate to process XRP payments from its customers.
Bitmart
Bitmart sells crypto mining hardware and wallet devices for companies such as Ledger, KeepKey, and Trezor in Africa.
The Technology Behind Ripple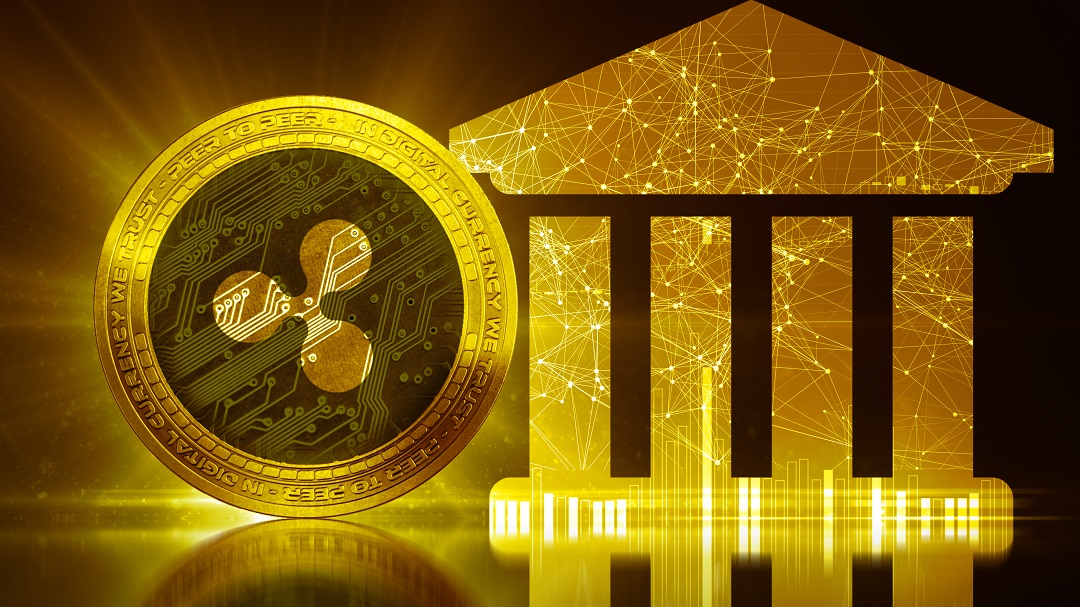 The cryptocurrency space is a technology-driven marketplace, and various innovative blockchain and distributed ledger technology (DLT) solutions have been developed since Satoshi Nakamoto released the Bitcoin (BTC) whitepaper.
Ripple's open-source protocol is just one of the thousands of such innovations that seek to utilize the underlying technology for payments, smart contracts, decentralized applications, and the Internet of Things (IoT).
How it all started – The history of Ripple
Ripple was released in 2012, co-founded by Chris Larsen, Jed McCaleb, and Arthur Britto. What we know as Ripple today began as OpenCoin Inc, before rebranding to Ripple Labs Inc. The early development of the project also incorporated the work of software developer Ryan Fugge.
Since 2013, the company has grown to become the only blockchain technology innovation available for commercial use. This is true of the hundreds of banks and financial institutions that use RippleNet for cross border money transfers.
Chris Larsen, the former CEO, Ryan Fugge, and Jed McCaleb, who founded Mt Gox and cryptocurrency Stellar Lumens (XLM), have left the project.
Brad Garlinghouse is the current CEO, while David Schwartz is Ripple's Chief Cryptographer.
How Does Ripple Work?
As we've already explained, Ripple wants to make it easier for institutions to send money anywhere in the world. It has already accomplished this goal and has become a new foundational technology for many international banks and fintech companies. As for how Ripple works, we're able to explain its fundamentals without getting too deep into the technical weeds. Let's say you want to trade some British Pounds Sterling for Mexican Pesos. Normally, this would be performed through a circuitous process by your bank. Funds would be taken out of your account, and (in many cases) physical Pesos would be delivered to a local branch. The process would take days. With Ripple, this process is greatly simplified. Banks hold large amounts of all major currencies and XRP is measured at variable exchange rates to each one. So, when you want Pesos, your bank would trade GBP for XRP. This XRP would be transferred to Mexico and immediately changed to their equivalent value in Pesos. Although this technology is aimed more towards banks dealing with large batches of transactions, it makes life easier for individuals too. What's more, there are also possible applications for common people as well. This is what makes Ripple such an intriguing proposition in the crypto space.
Mining Ripple – How are new coins created?
Ripple does not support "mining" in the sense of how it is applied in the proof-of-work cryptocurrencies and it doesn't use the proof-of-stake consensus algorithm.
Rather, the XRP Ledger was designed with a unique consensus mechanism that allows network participants to validate and authenticate transactions through trusted validators and nodes.
Instead of mining, every node on the network uses the Ripple Protocol consensus algorithm (RPCA) to verify the correctness of the transaction. There are no intermediaries or a central authority to decide on anything, an aspect that gives Ripple an element of decentralization.
Supply – How many coins are available, what if they run out?
At its launch in 2012, a finite figure of 100 billion XRP tokens was created. This is the maximum supply for the coin, meaning there can never be more than 100 billion XRP. As of writing, the circulating supply is 45,011,240,343 XRP.
Because supply is capped at 1 billion each month and 100 billion forever, and the transaction fee is not paid to validators or kept in escrow, burning reduces available supply. Therefore, XRP is a deflationary cryptocurrency.
The difference with inflationary models is that inflation involves unlimited token supply which can end up devaluing the specific coin. That is what happens with fiat currencies- think of Venezuela and Zimbabwe as good examples.
There is no way the coins will run out given the principles of demand and supply. The XRP can be divided into up to 6 decimal places, meaning the smallest unit, a drop, amounts to 100 quadrillion.
Decentralisation – What does it mean?
Decentralization in cryptocurrency simply means the use of blockchain technology to ensure no single entity or central authority has control over the system. It seeks to eliminate single points of failure, while at the same time ensuring principles of transparency and democracy.
For Ripple, decentralization is enhanced via the independence of the XRP Ledger and its native XRP token. Ripple and its team neither control nor own the Ledger.
Does the Name "Ripple" Have a Meaning?
The name "Ripple" doesn't have a very impressive origin. Like many cryptocurrency names, it's meant to evoke the way the technology would go on to affect the fintech industry. Rather than blowing up the financial order, Ripple is designed to flow alongside existing fintech.
Ripple as an Investment
Investing in cryptocurrency can be risky, but it is also one of the best asset classes currently. You can buy, hold, and trade XRP anywhere in the world easily which makes it more accessible as an investment tool.
Why should you invest?
The reasons you choose to invest in XRP may vary, be it via conventional investment vehicles or digital assets like Ripple. Maybe you want to grow financially or wish to use the asset as a hedge or as a store of value. It is also possible that you wish to choose crypto investments solely to hold the financial assets in a decentralized environment- which gives you financial freedom, privacy, and anonymity.
Whatever your reason, due diligence is important before you decide to put your money in any asset.
Price and volatility – Why is the price so volatile?
The nascent crypto market is very much a volatile market, with prices likely to fluctuate massively within a short period of time. XRP, like the rest of the crypto market, has been known to experience wild price swings (sharp rises and dramatic falls). But why?
The simple reason is that for most people, cryptocurrencies are great assets for speculation. The only time such volatile moves don't happen is when the prices are too low, or in the case of stablecoins. While volatility means traders have an opportunity to benefit from huge price movements, it can also be risky.
You are likely to lose all your money which is why you must never invest that which you cannot afford to lose.
Where to Buy Ripple
You can buy Ripple's XRP from several cryptocurrency exchanges and broker platforms. While buying cryptocurrency has become easy with many places that allow you to purchase with fiat, it is recommended that you carefully consider the platform you intend to use for purposes of safety and security.
If you are looking to buy Ripple, here are three of our top suggestions.
eToro: eToro is the top social trading platform that allows users to invest in everything from crypto, stocks, and ETFs. If you are a beginner, use eToro's copy trading and CopyPortfolios to advance your trading, learning from seasoned traders. The brokerage firm has offices in the UK, the US, and Australia.
FXTB: Cyprus-based FXTB is owned by Forex TB limited and is headquartered in Cyprus. FXTB offers trading services to users within the European Economic Area and Switzerland. Use the demo account to explore and learn about crypto trading and benefit from a range of trading products, which includes Ripple (XRP).
Notable Ripple Backers, Investors, and Supporters
We've already listed Ripple founders Larsen and McCaleb, both of whom continue to be important voices in the realm of Ripple and cryptocurrency in general. Perhaps more importantly for Ripple today, though, is the list of banks and corporations which now use Ripple's suite of products for their various financial services. From the banking sector, we've currently got Santander, PNC Bank, the Royal Bank of Canada, and a growing list of other international enterprises. Ripple is also used by Western Union and MoneyGram (through a partnership with none other than Wal-Mart). Finally, major traders such as hedge fund manager Ray Dalio have also backed Ripple.
Where to Store XRP
To store your cryptocurrency, you need a wallet to store the private keys. Note that some exchanges and brokers do offer built-in wallet solutions, but the first step to securing your funds is to understand the different types of wallets and the security level they offer for your funds.
Let's have a look at the types of wallets, including those recommended for storing XRP.
What are wallets?
A crypto wallet is a software, device, or app that allows one to store and use their cryptocurrency. With a wallet, you can send, receive, or hold digital assets like XRP.
What types of wallets are available?
There are different types of wallets. Some will fall under hot wallets, while others are grouped as cold wallets. Similarly, some are decentralized, centralized, or hosted and non-hosted. But generally, crypto wallets fall into the following categories:
Web Wallet
Web/online wallets refer to third party wallets offered online or accessible on websites controlled by exchanges. Web wallets are convenient if you wanted quick access to your funds, especially for a quick trade. However, these types of wallets are less secure as you are not in control of the private keys. The exchange can also be hacked or may shut down and you can lose access to your funds.
Mobile Wallet
Mobile wallets for Android and iOS offer convenience and great security for your funds. You can add to the overall safety of the stored funds via your phone's unlock code and other built-in security features.
However, mobile wallets can be risky if someone were to gain access to your phone, physically or by hacking into it. Keeping your phone safe should be the first step to securing your funds.
Examples of mobile wallets for XRP are:
Desktop Wallet
Desktop wallets are popular software wallets downloaded for Windows, Linux, and Mac. These types of wallets offer a lot more security if you enable additional measures like 2FA.
Popular desktop wallets for XRP include:
Toast wallet

Atomic wallet

Guarda wallet
Hardware Wallet
If you need the highest level of security for your cryptocurrency, go for hardware wallets. The hardware wallet comes in the form of a USB device that stores crypto offline. Unlike hot wallets, hardware wallets offer cold storage. The use of a recovery phrase means that you can still access your funds even if you lose the device; if it gets damaged or is stolen.
Top XRP hardware wallets are:
Ledger Nano S

Ledger Nano X

Sugi wallet
Wallet Combinations
It is possible to use a combination of wallets, which essentially is intended to increase accessibility, convenience, and security.
For example, you can use a web wallet and desktop client, or link uses a hardware device together with a mobile wallet.
For XRP, you can link the Atomic desktop wallet to your Android or iOS device or use Ledger Nano in combination with Exarpy.
Storing your wallet on an exchange, the potential upside, and downside
As noted above, many exchanges have built-in wallets that are available for customers. While the ease of access to crypto funds adds to the convenience of using an exchange wallet, there are risks involved. Crypto assets held on an exchange's hot wallet are easy targets for hackers and if that happens, then you are likely to lose all your money.
If you are considering using an exchange wallet, then never store huge amounts for an extended period. Also, ensure that you add an extra layer to your account (like 2FA).
Frequently Asked Questions
Ripple is the company while XRP is the token native to the XRP Ledger.

Yes. XRP is available for trading across many exchanges and brokers in the UK.

The class-action lawsuit alleged that Ripple sold XRP as an unregistered security.

Not according to the Ripple team, which is something regulators in the US have to determine probably using the Howey Test.

Banks and other financial institutions use RippleNet and source liquidity via XRP.
Alternative Cryptocurrencies