How To Mine Ravencoin - Step-by-Step Guide
Ravencoin (RVN)
...
Ravencoin is a Proof of Work (PoW) network launched in 2018 as a fork of Bitcoin. The technology uses the KAWPOW hashing algorithm to process transactions and maintain network security. 
Mining involves using a distributed network of computers with a high hash power that solves complex mathematical problems.
The consensus algorithm then issues a block reward to the successful miner, and the process continues. 
As an ASICs resistant network, Ravencoin mining is compelling miners able to invest in decent graphics cards. This article will explain how to mine Ravencoin, including what hardware and software you need.
Our Quick Guide to Mine Ravencoin
Set up a Ravencoin Wallet
To receive Ravencoin mining rewards, you need to set up a compatible wallet. Note that you may lose your rewards if you use the wrong wallet address. There are many suitable wallets, but you can also use RVN's official wallet. You can find other reliable options towards the end of this mining guide.
Join a Mining Pool
Mining Ravencoin can be a complex and energy-consuming task. So, if you are considering solo mining, carefully evaluate your preparedness. Depending on the efficiency of your mining rig, the payout could take several months. You could make huge losses, as well. By joining a mining pool, you can receive payouts consistently at a small cost.
Start Mining
If you have a suitable hardware and wallet address and have signed up for a mining pool account, you are set to start mining RVN. However, before you begin, ensure you have obtained the right mining software and configured it appropriately.
Alternative Cryptocurrencies
Requirements- What do You Need to Start Mining Ravencoin Today?
Cryptocurrency mining is a complex but rewarding investment that requires you to do specific things before you can venture into it. Apart from hardware, you also need suitable mining software. You might also need to get a grip on a few technical terms before you start.
Popular Hardware and Mining Rigs for Ravencoin
Hardware is vital for the success of your mining project as it will determine how much hashing power you command that increases your chances of solving the hash function and getting a reward.
The hardware you choose will depend on the mining algorithm used on the network. For Ravencoin, that's KAWPOW.
The KAWPOW mining algorithm is a new consensus mechanism that replaced the X16R algorithm adopted when the cryptocurrency launched in 2018. After tweaking the original X16R algorithm to X16RV2, Ravencoin officially adopted KAWPOW in May 2020.
The algorithm forks allowed the network to keep any potential development of efficient ASIC miners off. The community hopes the lack of ASIC miners for RVN will help the network to avoid the potential centralization of mining that occurs with the proliferation of ASIC hardware mining.
The hardware you, therefore, need to mine the RVN coin today is consumer-grade GPU equipment.
Before starting mining, here is what you need to do to choose the right mining hardware:
Buy suitable hardware: graphics Nvidia cards or AMD cards. Profitable mining hardware should have at least 4+GB RAM.
Connect your GPUs to Linus or Windows compatible PC (Use PCI slots)
Install the latest GPU drivers
Buying efficient mining hardware is excellent. Nonetheless, you should connect it with a compatible PC and install the drivers to get the desired result.
You can buy these graphic cards from the manufacturers, amd.com and nvidia.com. Alternatively, you can visit a trusted distributor.
Miners also need compatible mining rigs. Here are the most popular Ravencoin mining rigs:
1. GeForce GTX 1080 Ti
The EVGA GeForce GTX 1080 Ti by Nvidia is one of the best GPU miners for Ravencoin as well as other coins, including Ethereum.
You can get up to 49.04 MH/s in hash rate per graphics card, with a power consumption of 230W. If you want to mine RVN profitably, then consider the GTX 1080 Ti.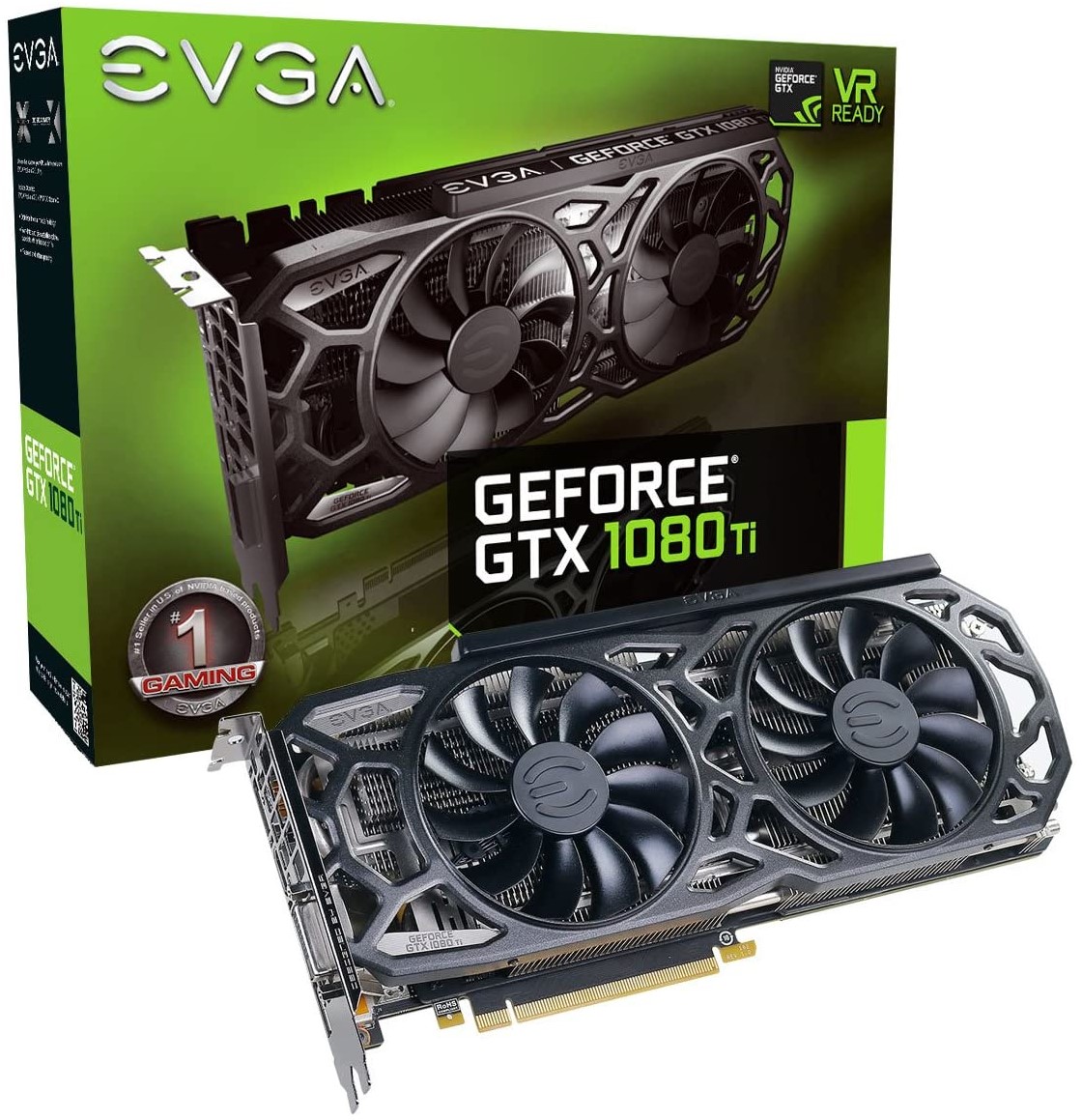 Source: Amazon
2. GeForce RTX 2070
The RTX 2070 is available on Amazon at a discounted rate. The hardware's efficient heat dissipation and additional CUDA cores make it ideal for RVN mining. The GPU's top hash mining speed is 43.3 MH/s.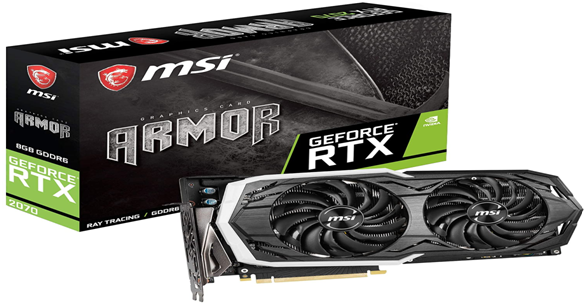 Source: Amazon
3. Nvidia GeForce TRX 2080 Ti
This has been regarded as the top dog of the graphics card world for years. If you consider that it delivers a 32.76 MH/s hash rate, it could still be one of the best GPUs for mining RVN.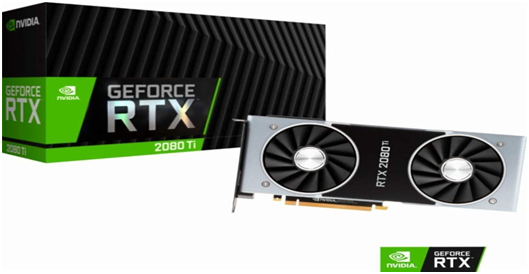 Source: Amazon
Software
When it comes to RVN mining software, you are spoilt for choice but that doesn't mean that you can pick just any one of them.
If you look at most mining forums, you find heated discussions on which of them produces the best results. The truth is that the miners are not created equal. However, the result depends on several factors, including the mining machines' setup and the miner's technical knowledge.
It is essential to add that a mining software that has a functional bat file is good enough. It can effectively connect your hardware to the network and configure your wallets to receive your rewards.
Another important consideration is the software interface. If you want to mine RVN on the go, you should find one that works on mobile devices. You can opt for desktop software if that's not your priority.
Which software people use to mine Ravencoin
Before you choose a mining software, check with your mining pool to ascertain its compatibility. If you are a solo miner, do some homework to determine the miners' type that will work with your hardware and the other applications.
Do not worry since most modern software is designed to meet the needs of a wide variety of RVN miners. If you choose command-line interface software, you will likely get the best service since they are hands-on in the mining process.
Bminer v0.3.0, NBMiner v36.1, and DamoMiner V2.7.8, released on May 29, 2019, January 11, 2021, and May 15, 2020, respectively, are some of the most popular options.
When configuring the command-line interface, please remove stratum TCP, as it serves no purpose.
Remember that the consensus is that zealot/enemy-1.08 is the best for Nvidia cards. The miner's main downside is that it is closed-source, so the developer must part away with a 1% service fee, and some users are also concerned that closed-source miners can be unsafe.
If you need open-source software, you can consider Suprminer v. 2.0 (charge 1% development fee) or the Ravecoin Miner v.2.6. The Nevermore v. 0.2.3 is another viable option (no cost).
For miners using AMD cards, they should go for Evermore v. 1.4.1.
Note that your mining rig's antivirus or Windows Defender can flag the software as malicious. So, it would be best if you allowed your security system to accept it.
Can I Use my Personal Computer to Mine Ravencoin?
The best mining personal computers are desktops that you can use for everyday tasks like gaming, printing, and typing. Mining rigs are unique in that they are purposefully designed for the effective mining of Ravencoin. This means they are all you need to eke out maximum returns.
If you are not ready to spend money on a mining rig, you can use your PC. Since the mining algorithm uses memory and GPU, you may end up overworking the machine to maximize your performance.
Remember that the DAG size of RVN is currently close to 3GB, so you require GPUs with at least 4GB. For example, if you are using a single Nvidia GeForce RTX, settings optimized for 120 MH/s, you can get a 50 MH/s hash rate for RVN mining.
Since you don't need application-specific integrated circuits (ASICs), using your personal computer to mine RVN remains a viable option. The only disadvantage is the increasing competition in the sector. So, if you are keen on making a profit, invest in the best mining rig.
Technical Knowledge Required to Mine Ravencoin
RVN mining could be successful if you understand the game and have the right equipment. We have seen the kind of hardware and software that you need. Let's now find more about the main technical terms and knowledge you need to learn how to mine Ravencoin fast.
Consensus algorithm: Refers to a protocol on blockchains like Bitcoin and Ravencoin that allows miners to reach an agreement transactions' validity. RVN uses the X16Rv2 protocol, while BTC uses SHA-256.
ASIC resistant: The algorithm does not support the use of application-specific integrated circuit chips to mine. ASICs are expensive and often see mining power concentrated in the hands of a few large farms leading to the centralisation of mining.
Hash rate: The amount of hashing power a mining device has. While ASICs used with algorithms like SHA-256 and Ethash pack ridiculous amounts of hash rate, high-quality GPUs can also be used to achieve massive processing speeds. Miners use hash rate to solve complex puzzles in the process of verifying transactions.
Block halving: A protocol change that cuts the reward miners get by half. Ravencoin block halving will occur every 2,100,000 blocks, with the first halving set to take place in January 2022. This will see the reward drop from 5,000 to 2,500 RVN.
Mining pool: This involves miners sharing resources and processing power over a network. Since solo mining can be cost-ineffective, most miners join mining pools with high hash rates to make money fast at a lower cost.
Ravencoin wallet: This is the official wallet for holding the RVN you mine. There are several iOS and Android mobile wallets on the Ravencoin site that you can download and use.
Mining difficulty: Network difficulty refers to the effort miners have to put into finding a new block. The number of miners is directly proportional to the mining difficulty. As of March 2021, Ravencoin's difficulty is 147.25K.
Joining a Ravencoin Mining Pool
A Ravencoin mining pool is what most RVN miners need today. The cutthroat competition that characterizes the sector hinders mining rigs with limited hash rates from solving problems and earning rewards. The initial startup cost is also prohibitive. If you want to acquire the necessary equipment, you must dig much deeper into your pocket, which may not be possible in some cases due to economic reasons.
When you join a pool, you get the best opportunity to "pool" together resources and set up a highly efficient mining system. This allows you to secure the blockchain, verify the validity of transactions, and get rewards frequently.
There are several reputable RVN mining pools out there that have excellent hash rates. Nevertheless, it would serve you best if you did due diligence. Several scammers want to take advantage of miners' ignorance.
Whenever you sense danger, never hesitate to take the necessary precaution. You can choose to work closely with other trustworthy, seasoned RVN miners around you to avoid taking chances.
Besides focusing on finding a credible and profitable mining pool, you should pay attention to the cost of the service and payout conditions. RVN mining pools charge varying service fees. Some offer the service for free. The cost will not affect you if you choose the right mining pool.
Some pools also have minimum payout thresholds. However, it pays to ascertain the total cost before you make your next move. This way, you will be able to have accurate approximates of your potential rewards.
If you choose cloud mining, you enter into a contract that spans the agreed period. Some pay every month. Others pay after every 12 months. The idea is that you rent hashing power and let the team of experts handle the difficult tasks on your behalf. As long as the mining is profitable, you earn as per your contractual agreement.
However, you remain in the dark about investment strategies. Your mining team can take advantage of this to exploit you. So, it would be best if you weighed the pros and cons of whichever option you choose before attempting to mint the coins.
What are the Pros and Cons of Cloud Mining?
Here is a summary of the advantages and disadvantages that you need to consider before venturing into cloud mining:
Pros
No need for expensive hardware
No need to worry about costs like electricity
Any interested investor is qualified
Having RVN mining skills and experience is optional
Friendly to beginners
Allows you to give other important things your full attention
Cons
The sector is riddled with scams
No opting out after signing the contract
Top Ravencoin mining pools in the market today:
Suprnova
BeePool
Ravenminer.com
How Profitable is Mining Ravencoin?
There are several ways to approximate your RVN mining profitability. Many seasoned miners use calculators designed for the purpose. Various factors determine your mining profitability, including the hardware cost, hash rate, electricity, price of RVN and mining difficulty.
But mining Ravencoin looks to be a promising avenue for decent passive income given the low requirements on miners compared to the coin's increasing value.
According to CoinWarz, a miner with 70 MH/s of power from a rig that consumes 580W at $0.10/kWh can earn $8.44 in a day. Such a device would need approximately 82 days to solve 1 RVN block mining solo. A block currently has 5000 RVN as a reward.
The above figures show you can maximize their chances of making a profit by joining a mining pool with a high hash rate. Other than that, you can get better results by using more than a single GPU, purchasing highly efficient GPUs, and using cheap electricity.
With group mining, you can take a short duration to start earning your first rewards due to the increased hash power. In some cases, you can receive the payout in days. If you lack efficient equipment and choose private mining, you may take a long time to get a reward.
I've Already Mined Ravencoin, What Now?
After mining RVN, you can take a while to appreciate your hard work. RVN mining can be complex, so one must use the right strategies to reach this stage. If you don't want to purchase an asset or a service with your coins, you have two options to consider after the celebration:
Sell for immediate profits
Hodl
Selling Ravencoin
If you intend to sell your Ravencoin, consider the timing. Their value can fluctuate at any time, so you need to consider whether delaying a little bit can earn you more profit. Once you are ready to sell, choose one of these options:
Cryptocurrency exchanges: Open an account with your preferred RVN exchange if you have not done so already. If needed, complete the KYC verification process and then transfer the coins to the crypto exchange and sell. Remember that your exchange will likely charge you for the service. Be careful when it comes to where you store the coins. Don't use the exchange as a cryptocurrency wallet due to security reasons.
Peer-to-Peer Networks (P2P): You can also find reliable buyers on peer-to-peer platforms. Miners who want local buyers who pay in the preferred currency are found in these places. You can also find scammers here, so ensure your chosen platform is reputable. The seller should also pay before releasing the funds.
Saving Ravencoin in a Secure Wallet for the Long Run
The strategy of buying and 'hodling' RVN is popular with miners who believe that the coin has a high potential of appreciating after a while. With further network growth and widespread adoption of the coin, it might grow exponentially in the future.
If you choose to hold your Ravencoin, store them in secure wallets. Hardware wallets are the best. Nonetheless, you can find other secure and affordable ones. We have listed the recommended wallets below to help you find suitable wallets:
Most Popular
Min. Deposit
$10
Promotion
Award-winning Cryptocurrency trading platform
14 Cryptoassets available to invest in
Payment Methods:
Bank Transfer, Wire Transfer
Full Regulations:
CySEC, FCA
Cryptoasset investing is unregulated in most EU countries and the UK. No consumer protection. Your capital is at risk. CFD crypto trading is unavailable for clients residing in the UK and US.
Min. Deposit
$1
Promotion
The worlds most popular hardware wallet
Buy, Manage and Secure your crypto in one place
Compatible with over 100+ cryptocurrencies
Payment Methods:
BitPay, Credit Card
The worlds most popular hardware wallet
Buy, Manage and Secure your crypto in one place
Compatible with over 100+ cryptocurrencies
Payment Methods:
BitPay, Credit Card, PayPal
Frequently Asked Questions
Yes, it is the most suitable. CPU mining is no longer used since it's not profitable.

5000 RVN. Miners currently earn 5000 RVN coins per mined block, but the reward will reduce to 2500 RVN in January 2022.

Use the right RVN profitability calculator. You can use WhattoMine.com or RavenCalc.

It's ASIC resistant. The network uses a Proof of Work mining protocol that allows miners to use relatively cheap hardware to create new blocks. They use GPUs instead of ASICs.

21 Billion. The maximum supply for Ravencoin is 21 Billion.

Yes, if you want to be more competitive, you can contribute your hashing power to a pool of your choice. The pool could charge you a small fee for the service.