How to Buy QTUM | Ultimate Guide To Buy QTUM
Qtum (QTUM)
...
QTUM is a Chinese hybrid platform that connects its blockchain with a virtual machine, such as Ethereum. The QTUM blockchain also contains an internal token–the QTUM coin. It is a platform that enables developers to build applications and smart contracts on its innovative blockchain technology. The token and its platform is an interesting project.
QTUM is an open-source and decentralised project, which encourages its community to compete for the Decentralised Application (dApp) and Smart Contract market. In this article, we will discuss the buying and trading possibilities with the QTUM coin, and the related issues.
5 Steps to Buy Qtum with eToro Now
Buying any cryptocurrency with eToro is easy, simply follow the steps below:
Sign up for free with eToro, entering your details in the required fields.

Fill out the questionnaire, this is both educational for you and eToro.

Click 'Deposit', you'll then be asked how you want to fund your account.

Choose your required payment method, follow the simple steps to link your payment.

Enter the amount you want to deposit and you're good to go!
Our Recommended Platform to Buy QTUM
There are many platforms available to trade QTUM, with both cryptocurrency brokerages and exchanges available. Brokers are extremely useful, as they act as intermediaries for those trading QTUM. This can be particularly useful for beginners in the cryptocurrency space. Exchanges can be seen as online shopping platforms for cryptocurrencies.
If you are an experienced investor and wish to buy/trade directly, we've assembled our own recommendations of some of the top brokerages and exchanges.
Min. Deposit
$50
Exclusive promotion
Accepts customers from the USA
Offers 15 crypto coins to buy&sell including BTC, LTC, ETC, NEO and more
Trade on the world's leading social trading and investing platform
Description:
eToro offers a wide range of cryptos, such as Bitcoin, XRP and others, alongside crypto/fiat and crypto/crypto pairs. eToro users can connect with, learn from, and copy or get copied by other users.
Payment Methods
Bank Transfer, Wire Transfer
Full regulations list:
CySEC, FCA
Where to Buy QTUM in 2021
When introducing QTUM for the first time, you must take into account the various trading strategies and possibilities available. Probably the most fundamental decision you will have to make is whether to purchase a token or trade on the open market. These are fundamentally different in ethos and practicality.
Purchasing QTUM sees an investor take ownership of the cryptocurrency, before usually holding the token for a significant period of time. The aim of this strategy is to benefit from price discovery, and those buying and holding QTUM essentially believe in the project's validity.
Conversely, trading cryptocurrencies is a much more short-term strategy. Trading attempts to benefit from relatively trivial price movements in the token, with investors engaging in this strategy often executing a large number of trades in a short time frame. Traders take advantage of derivatives such as CFDs, Futures and Options to trade the price volatility of a token rather than buying the crypto outright. Short term trading required close monitoring of the market and some technical analysis will also be involved.
Regardless of whether you choose to purchase or trade QTUM, there are many considerations that you need to bear in mind before beginning. Trading cryptos can be a somewhat complex process, and even the most experienced investors can lose money as well as profiting.
You must therefore familiarise yourself with every aspect of the market before commencing any QTUM trading. This should include such important issues as storing tokens in a wallet, online security issues, and compatibility. Only when you have done this should you begin your QTUM trading journey.
Min. Deposit
$50
Exclusive promotion
Accepts customers from the USA
Offers 15 crypto coins to buy&sell including BTC, LTC, ETC, NEO and more
Trade on the world's leading social trading and investing platform
Description:
eToro offers a wide range of cryptos, such as Bitcoin, XRP and others, alongside crypto/fiat and crypto/crypto pairs. eToro users can connect with, learn from, and copy or get copied by other users.
Payment Methods
Bank Transfer, Wire Transfer
Full regulations list:
CySEC, FCA
Min. Deposit
$1
Exclusive promotion
The world's largest cryptocurrency exchange with over 2bn daily users
Innovative trading platform offering enormous range of crypto coins
Supports over 60 methods of payment including PayPal
Description:
Binance has grown exponentially since it was founded in 2017 and is now one of, if not the biggest cryptocurrency exchanges on the market.
Payment Methods
1Pay, 2C2P, 3d Secure Credit Card, ACH, ANELIK, Abaqoos, AdvCash, AlertPay, Alfa-Click
Algocharge, AliPay, American Express, Apple Pay, AstroPay, BPAY, Bank Link, Bank Transfer, Bank Wire, Baofoo, BitGold, BitPay, Bitcoin, Boleto, Bonds, Borneo Exchanger, Bradesco, CEX.io Mobile App, CFDs, CSS System, CUPS, CartaSi, Carte Bleu, Carte Bleue, Cash, CashU, Cashier Order, Check, Check (UK only), China UinonPay, China Union Pay, China UnionPay, ClickandBuy, Commodities, Contact, Contact Z, Credit Card, Cryptocurrencies, Currencies, DCPay, DIXIPAY, Dankort, Debit Card, Dengi Online, DineroMail, DirectPay, Dotpay, E-dinar, ELV, ENets, EPS, ETFs, EXCARD, Easy2Pay, EcoPayz, Ecommpay, Ecurrencyzone, EgoPay, Emerchant Pay, Eprotections, EstroPay, Ethereum, Euro Bank Account, Euteller, Express Dotpay, Express Polish Post Office 24/7, Express Zabka Market, Ezeebill, Ezybonds, FasaPay, Fastapay, Fastbank, Faster Payments, FilsPay, Forex, GTBank, Gate2Shop, Giropay, GlobalCollect, GlobalPAY, GlobePay, Gluepay, Halcash, I-Account, IPS, Ideal, Indices, Individual US State License(s), Indonesia Exchanger, InstaBill, Instadebit, IntellectMoney, Interswitch, Investmate, Itukar, KNET, Klarna, LaoForexBoard, LavaPay, Lion Payment, LiqPay, Litecoin, Lobanet, MOTO, MT4, MT5, Mailing Cash, Market Maker, Masari, Mastercard, MegaTransfer, Mister Cash, Mobile Trading App, Mobile Trading Platform, Moneta, Money Bookers, Money Order, MoneyBookers, MoneyGram, MoneyPolo, Multibanco, NETBANX, Nab, Namecoin, Neosurf, NetPay, OKPAY, OMT, OmahPoin, OnPay.ru, Online Naira, OrangePay, PAYSEC, POLi, POLi & BPay, PYEER, PagoEfectivo, Paxum, Pay Nova, PayCo, PayPal, PayRetailers, PayWeb, Payeer, Payoneer, Payonline, Payvision, Payza, Perfect Money, PocketMoni, Postbank, Powercash 21, Prepaid MasterCard, Prepaid MasterCard (I-Account), Prepaid MasterCard (Intercash), Prepaid MasterCard (Payoneer), Privat 24, Przelewy24, QIWI, RBK Money, Rapid Transfer, RegularPay, SEPA, Safecharge, SafetyPay, SahibExchange, Shilling, SmartPay, Sofort, SolidTrust Pay, SorexPay, Sporopay, Stock Certificate, Stocks, Swish, Teleingreso, Thailand Exchanger, Ticketsurf, Todito Cash, Trade Interceptor, Transact Europe Payment, Trazus, TrustPay, Trustly, UAE Exchange, UPayCard, USD, Ukash, Unet, UnionPay, Unistream, Uphold, Verve, Vietnam Exchanger, Visa, VixiPay, VoguePay, Vouchers, Wallet One, WeChat, Web Based Trading Platform, WebMoney, WebPay, Webtrader, Western Union, Wire Transfer, Wirecard, Yandex, Yandex Money, Yemadai, YuuPay, Z-Payment, Zenith, Array, cTrader, dinpay, eCard, eCheck, eKonto, ePay bg, ePayments Transfer, eToro Mobile Trading Platform, eToro Trading Platform, eTranzact, iPay, mPay, neteller, paysafecard, postepay, skrill, unichange.me
Min. Deposit
$10
Exclusive promotion
The broker offers access to a trusted MetaTrader trading system
Pricing is ensured to be completely transparent, also providing accuracy and speed
Trade a Wide Variety of Assets with Leverage up to 1:500
Description:
LonghornFX is a true ECN STP broker dedicated to delivering a superior trading experience to traders no matter their level of experience. Their services are based on transparency, innovation and efficiency, ensuring an unparalleled trading experience for all.
Payment Methods
Bitcoin, Credit Card, Debit Card, Visa
LonghornFX offers high-leverage trading on a wide variety of assets. Trading with leverage carries a degree of risk which may result in losing more than your investments. Clients should practise risk management to protect themselves from losing more than they can afford when trading with leverage.
How to Buy QTUM with a Broker
Trading with a broker is definitely one of the best ways to acquire QTUM, particularly if you're new to the whole process of cryptocurrencies. Brokers are experts in the cryptocurrency market, who will assist with the process of purchasing tokens and reduce any attention that you need to pay to the market. Essentially, brokers follow your instructions, executing trades on your behalf, although it is even possible to instruct them to make decisions for you.
Nonetheless, before you commit to a broker, you should definitely research the market diligently. Fees and security are two particularly important factors that tend to differ between platforms, while the regulation of the cryptocurrency space means that your broker definitely needs to be fully conversant with all of the latest legislation.
When trading with a broker, you also play a role in the way that trading unfolds, as you can send your broker stop orders and other information that can shape the way that they respond to the market.
1. Register with the Broker
Before you embark on your QTUM trading journey, you need to register with a brokerage platform. This is relatively straightforward, as these online mediums are pretty user-friendly nowadays. Nonetheless, you will have to provide a few personal details, before confirming your identity via government documentation and proof of address.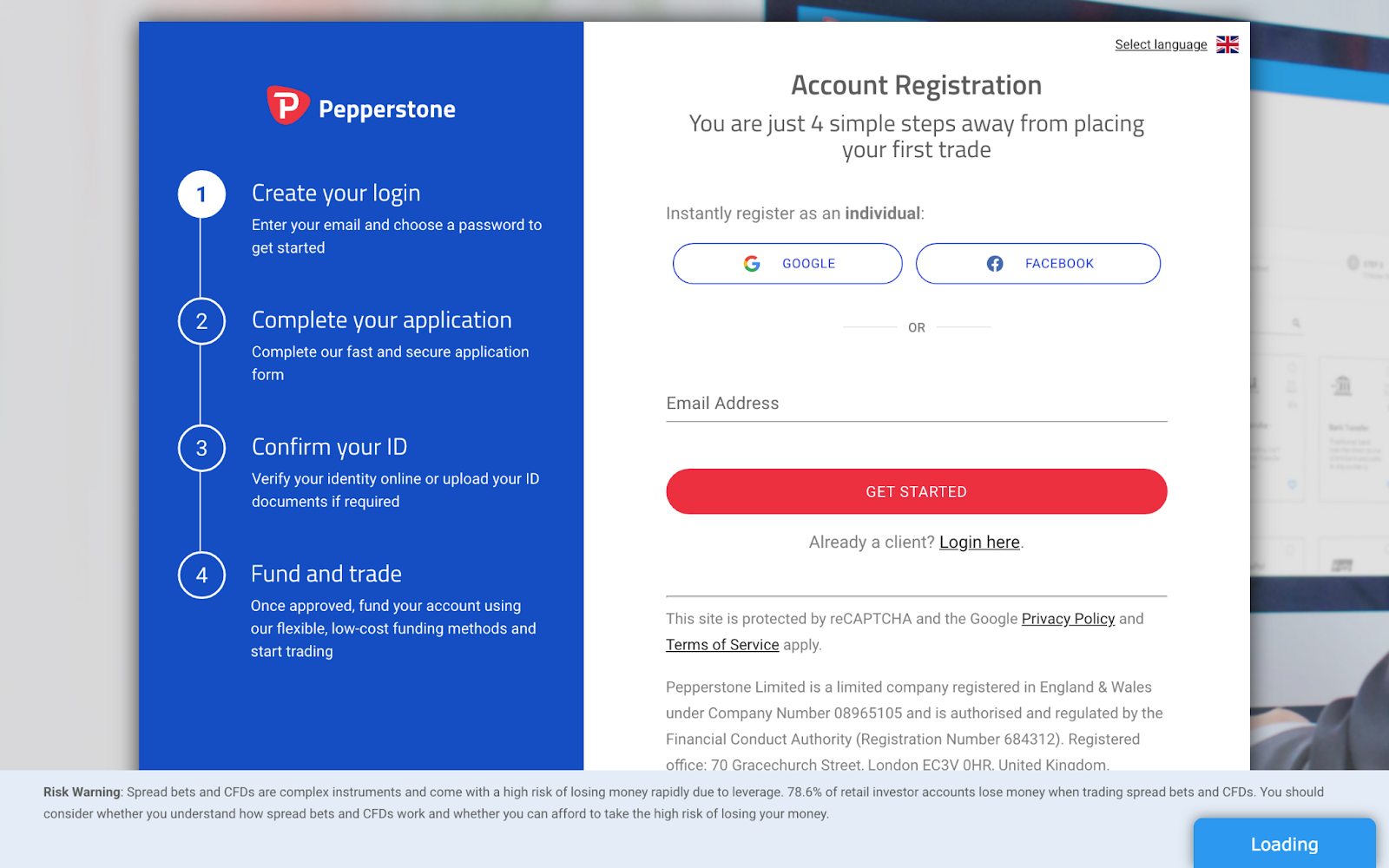 There can be differences in the registration process, depending on the platform involved. For example, Plus500 makes it possible to register for an account via social media platforms, while eToro purely uses an account name and password system. It is therefore always important to compare platforms diligently, and ensure that you pick a system that suits your particular needs.
2. Verify your Identity (KYC Process)
The 'Know Your Customer' (KYC) verification process has become a major part of the cryptocurrency niche in recent years, not least because developers are attempting to gain credibility for the entire space. KYC has been involved in the financial industry for some time, and is part of the registration process for high street banks and other financial institutions.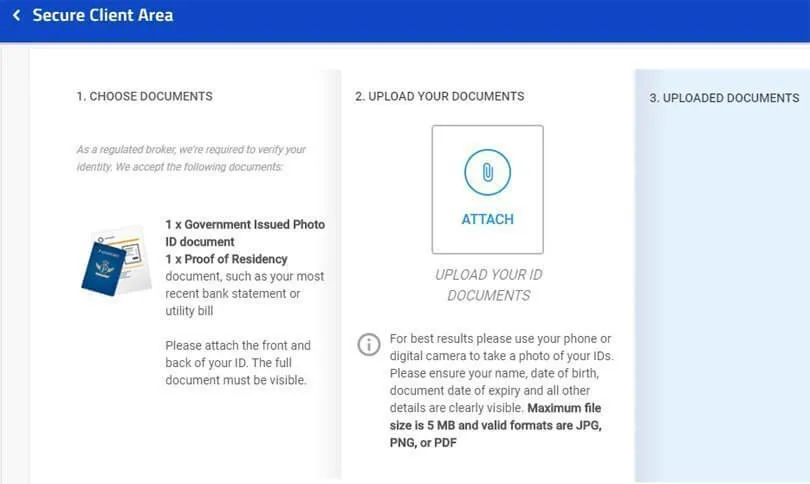 Nonetheless, it shouldn't really impact on you too much, as KYC is not an invasive process. It is simply something that cryptocurrency providers and platforms have adopted in order to gain the acceptance of the mainstream financial system.
3. Deposit Funds with your Preferred Payment Method
When trading QTUM for the first time, you also need to deposit funds on your chosen platform. Before doing this, it is important to check what methods of payment are available for the platform that you have chosen. You can reasonably expect any remotely common payment method to be supported, but this is not necessarily inevitable.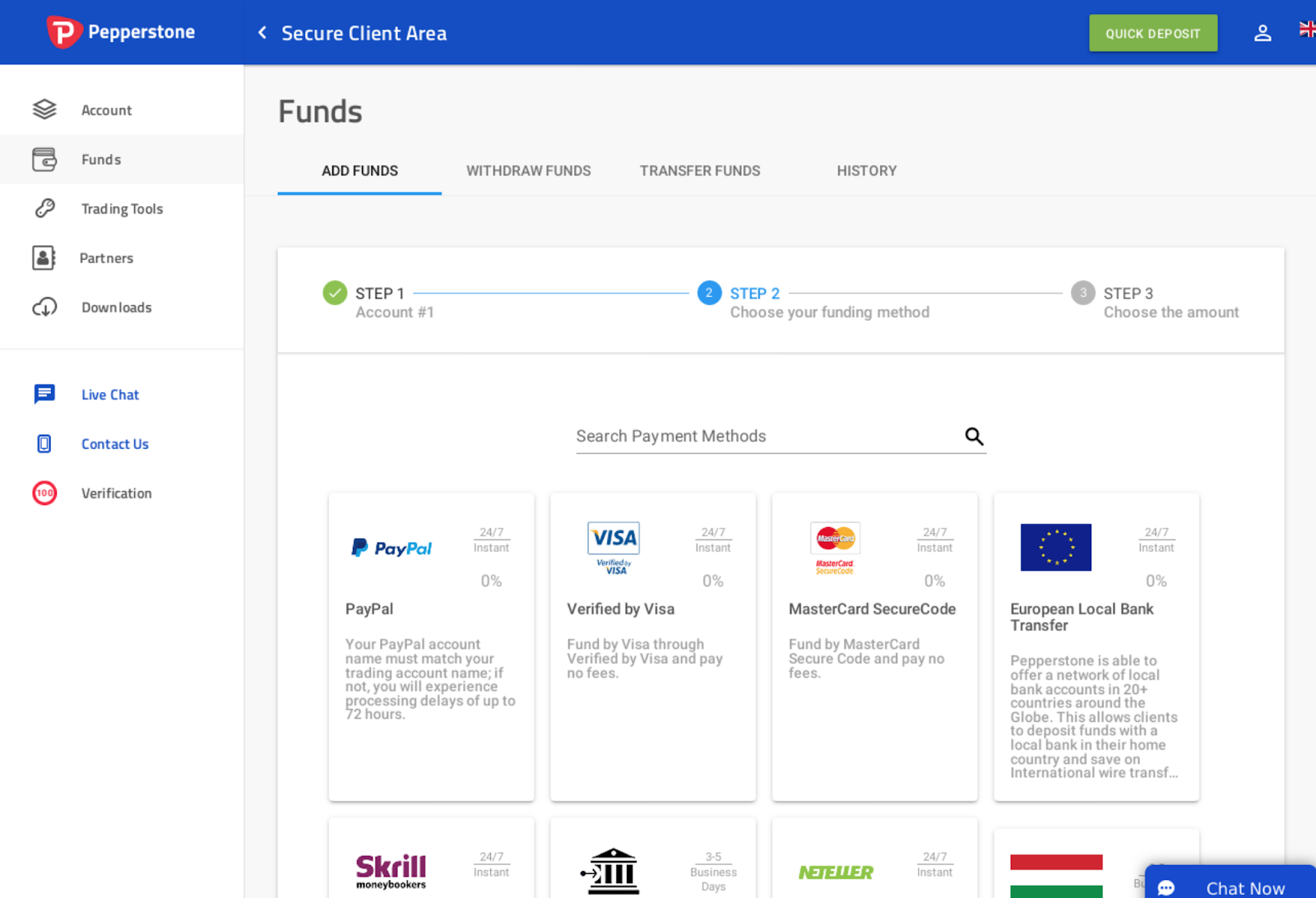 Another important consideration is with regard to speed and fees. These important aspects of the trading process do differ from one platform to another, so you should definitely seek out the vast amount of online information regarding these critical issues.
Firewall and antivirus software should also be activated before any deposits are made, while it always pays to check in with customer services in order to ensure that deposits have progressed as intended.
4. Open a Position to Long/Short QTUM
Opening a long or short position with QTUM is one of the most fundamental decisions that you will ever make. But what does it mean to take a long or short position?
Shorting cryptocurrency means that you are effectively betting that it will decline in value in the foreseeable future. Shorting, short selling, taking a short position, and sometimes just selling are all terms used to describe this process, which is particularly popular in the Forex market. But there is absolutely no reason that you cannot take a short position in cryptocurrency as well, as this simply indicates your belief that a token will depreciate in value.
Long positions mean quite the opposite. Anyone taking a long position believes that a cryptocurrency will increase in value in the foreseeable future. Long term investors need to be patient, must learn to ignore short term price moevments and are known as hodlers.
CFD contracts are usually used for short positions and most brokers allow leverage but it is a risky option and should be used by experienced users.
Many other possibilities are available as well, with stop loss, market and limit orders used by many brokers in order to transmit important instructions. These orders guide the trading process, ensuring that your broker carries out your market strategy.
5. Close your Position
Closing a position is critical in any cryptocurrency trading process, and this can now be achieved with absolute autonomy. Simply using a stop-loss order will close the order when the market reaches a predesignated condition. You would either do this when you have profited to a degree with which you are satisfied, or when you believe the market has turned decisively against your approach.
How to Buy QTUM with an Exchange
Purchasing QTUM via a cryptocurrency exchange is the other major way to acquire tokens. This is also extremely straightforward, as platforms in the exchange niche have been constructed with the beginner in mind. They are very user-friendly, and not at all difficult to utilise.
Nonetheless, you should still familiarise yourself with platforms before entering into the process, as well as a variety of related issues. Fees and security remain extremely important here, particularly as these tend to differ significantly between the various platforms available. Regulation and encryption are also important, and clarifying all of these issues with the developers of the platforms is recommended.
1. Set up a QTUM Wallet
Storing tokens in a cryptocurrency wallet is always advisable, particularly if you intend to implement a long-term investment strategy. The fundamental choice with any wallet decision is between a hardware and software solution, with the two types both attracting a significant number of cryptocurrency investors.
Software wallets can be used online, or they can be stored via desktop or mobile platforms, and so can be considered more flexible than their hardware equivalents. By contrast, hardware wallets can be considered somewhat unwieldy, but they do involve a level of security that has been particularly commended.
Hardware wallets use a technique described as cold storage, which uses private keys and separate hardware devices. This is extremely secure, but it is still important to protect your private key diligently.
2. Choose and Join an Exchange that sells QTUM
There are a wide variety of cryptocurrency exchanges available, and some of the most popular include the following:
Users can expect to see a few differences between exchanges, not least in fees charged. User interfaces are another obviously cosmetic difference between the various platforms, and you should also expect to see different security provisions having been put in place. Exchanges also accept different currencies and payment methods, particularly when they are located in different geographical regions.
Finally, registration and licensing is also an important aspect of exchanges, which should definitely be considered before entering into any QTUM trading strategy. This is why it is important to investigate and research a particular exchange before committing to any investment process.
3. Choose Your Payment Methods to Buy QTUM
There are many payment methods available with QTUM, and these will have different strengths and weaknesses.
Debit cards - These tend to be the most affordable way to purchase QTUM, but they don't necessarily come with the security provisions associated with credit cards.
Credit cards - Credit cards are known for their security, and you can sometimes acquire points for loyalty schemes by purchasing cryptocurrencies. However, credit cards do tend to incur fees as well.
PayPal - This digital payment system is particularly popular with users in developing economies, and it can be convenient for people in the western world as well. But PayPal is also associated with delays, while there are question marks regarding the willingness of the vendor to refund in the event of fraud.
Bitcoin - It is also often possible to purchase QTUM via the market-leading cryptocurrency. Bitcoin is becoming ubiquitous across all exchange platforms, but is slightly less flexible than some of the other purchasing methods available.
4. Place an Order to Buy QTUM
In order to purchase QTUM, you must first register for a cryptocurrency exchange or brokerage, and then confirm your identity on the brokerage or exchange platform in question.
Next, you will register your chosen payment method on the website, before depositing money on the website via an approved payment method. The user interface must now be used in order to identify the investment in which you are interested.
Finally, purchase the coin and store it securely in your wallet.
5. Safely Storing Your QTUM in a Wallet
Storing QTUM in a wallet is a critical part of the safety provisions associated with cryptocurrencies. If you've opted for a hardware wallet, you will need to store a private key in an encrypted location, as only people with access to this key will ever be able to access your wallet.
Should you Buy or Trade QTUM?
Buying or trading QTUM is really dependent on your requirements as an investor. Going through a professional broker can be advantageous for beginners, but still requires a certain knowledge of the market. On the other hand, purchasing tokens and then storing them is definitely a low-maintenance approach, and one that requires the least market knowledge and participation.
However, if you choose to trade QTUM, you open up a variety of options that will never be available with a purchasing strategy. Traders can move much more flexibly and nimbly in the market, and they can also make money regardless of the price direction of QTUM.
What's the Difference Between a QTUM Exchange and a Broker?
QTUM exchanges are essentially online shopping platforms for cryptocurrencies, whereas brokers are intermediaries that execute trades on behalf of investors. Fees associated with brokers tend to be higher than exchanges, as brokers are offering you an important service. Another advantage of exchanges is that they provide instant access to the market, particularly considering the popularity of the platforms on mobile systems today.
On the other hand, brokers make it possible to speculate on the price of QTUM via derivative contracts such as CFDs (contracts for difference) and futures. These allow you to gain exposure to the price action of the coin without having to take the responsibility of holding the token for a significant period of time. This offers convenient access to the cryptocurrency market, while CFD contracts also make it easier to leverage, potentially leading to increased profits.
QTUM: Long Vs Short Term Investment
A long-term investment approach with QTUM is focused on the coin achieving price discovery over a significant time period. Conversely, a short-term investment in QTUM is more associated with trading, and can even be completed within a matter of minutes in some circumstances. The obvious advantage of this is that you can achieve profits in a very short time frame.
Conversely, purchasing QTUM is based on market fundamentals, and therefore can be considered solid and ideal for beginners. By its very nature, short-term trading is riskier and more volatile. But trading also opens investors up to a wide variety of options and strategies that would otherwise be impossible.
3 Tips to Buy QTUM
In this section, we will provide you with three crucial tips for purchasing QTUM.
1. Choose the Right Time and Do Your Own Research on QTUM
Selecting the appropriate time to purchase QTUM is essential, as the performance of the token will vary massively in bull and bear markets. On the other hand, it is always possible to profit from a bear market by simply short selling the token. Nonetheless, regardless of your strategy, the timing of your interaction with the market is absolutely critical, as this will define whether or not you are successful.
2. Comparing Costs to Buy QTUM
Different platforms set varying fees for buying QTUM, and it is, therefore, essential to compare costs if you want your trading to be as cost-effective as possible. This can actually be particularly important if you are engaging in a day trading or short-term strategy, as you are seeking what are trivial price movements, which can then be impacted significantly by fee structures. Definitely research this issue diligently before beginning your trading journey.
3. Safety and Security when Buying QTUM
Safety and security is always an issue when purchasing any cryptocurrency, and this definitely applies to QTUM. Safety and encryption will definitely facilitate your trading process, with features such as customising user profiles and cold storage adding protection. It is always a good idea to speak with the developers and customer service department on a particular platform before committing to trading.
What is the Best Payment Method for Buying QTUM
Buy QTUM with Cash: Buying QTUM with cash is very rare, as it is mainly an online platform. However, you may occasionally encounter a willing trader in the real world.
Buy QTUM with Credit Card: This is the most popular method for purchasing QTUM, as credit card platforms are hugely secure and established.
Buy QTUM with Bank Transfer: Bank transfers are also popular as they incur no fees, and are particularly widely available.
Buy QTUM with Bitcoin: Bitcoin can often be used to purchase QTUM, and this definitely merits consideration, even if it can be considered somewhat less flexible than other approaches.
Buy QTUM with PayPal: The digital payment system PayPal is another way that many investors choose to purchase QTUM. This can lead to delays, but PayPal is available for customers that do not have bank accounts.
Other Ways to Buy QTUM
Probably the best alternative method to acquire QTUM is staking the tokens. This enables you to gain access to the cryptocurrency passively. P2P exchanges are also available for QTUM, and these can be a method of obtaining the token, if you're not interested in a traditional broker or exchange.
QTUM has an interesting use case, and is attempting to do something fresh and innovative in the cryptocurrency space. As per some experts, it could increase significantly in value in the years to come.
Frequently Asked Questions
Qtum does not have masternodes. Every Qtum Core wallet is a decentralised full node on the Qtum network. Any staking wallet can publish new blocks.

You can get the news from the Latest News page, also see the Qtum blog, Twitter, Facebook and Reddit.

Only the Qtum Core wallet can be used for staking. The Qtum Core wallet downloads and syncs the entire blockchain and smart contract state database. A staking wallet must be online 24/7 to process every transaction, new block, and smart contract call.

QRC20 tokens are derived from the protocol of Ethereum ERC20 tokens. QRC20 tokens are created by Qtum smart contracts as a digital asset for use with dApps. Transactions with QRC20 tokens are made using contract calls and require QTUM for gas fees.

Before the mainnet launch, QTUM tokens existed temporarily as an Ethereum ERC20 token. These tokens would have an Ethereum "0x" address. Qtum holders swapped these tokens for Qtum Mainnet coins, which have a "Q" address, in October 2017.
Alternative Cryptocurrencies