How To Buy Petro | Ultimate Guide To Buy PTR
Petro (PTR)
...
Petro (PTR) is a cryptocurrency backed by the mineral and oil reserves of Venezuela. On 5th January 2018, President Nicolas Maduro announced that the country would issue 100 million PTR tokens. The Venezuelan state later proclaimed that the digital currency's pre-sale drew $737 million on day one.
Petro, not to be confused with PetroDollar (XPD), is a hybrid cryptocurrency. Other than the pre-mine, the network also relies on the X11 algorithm. The Petro coin is divisible into smaller units called Mene (mPTR), with 1 PTR equivalent to 1,000,000 mPTR.
So how do you buy this cryptocurrency? Read our comprehensive guide to find out, including trading strategies.
5 Steps to Buy Petro with eToro Now
Buying any cryptocurrency with eToro is easy, simply follow the steps below:
Sign up for free with eToro, entering your details in the required fields.

Fill out the questionnaire, this is both educational for you and eToro.

Click 'Deposit', you'll then be asked how you want to fund your account.

Choose your required payment method, follow the simple steps to link your payment.

Enter the amount you want to deposit and you're good to go!
Our Recommended Platform to Buy Petro
If you're a seasoned trader looking for the best Petro exchange and brokerage platforms, you can choose one below and jump straight in. However, if you want to learn the tried-and-tested Petro trading techniques, read on to the end. We've covered essential techniques that you need to start trading with confidence.
Min. Deposit
$50
Exclusive promotion
Accepts customers from the USA
Offers 15 crypto coins to buy&sell including BTC, LTC, ETC, NEO and more
Trade on the world's leading social trading and investing platform
Description:
eToro offers a wide range of cryptos, such as Bitcoin, XRP and others, alongside crypto/fiat and crypto/crypto pairs. eToro users can connect with, learn from, and copy or get copied by other users.
Payment Methods
Bank Transfer, Wire Transfer
Full regulations list:
CySEC, FCA
Where to Buy Petro in 2021
It's important to note that the Venezuelan central bank controls Petro. So, if you want to buy the token, you should look for one of the leading exchanges that the government has authorised to offer the service. By 18th October 2018, the Venezuelan state had authorised at least six exchanges to start selling PTR.
If you believe that Petro will increase in value over time, you can trade the token through one of the approved exchanges. You should be able to buy and store the digital asset on the platform's in-built wallet. If you have security concerns, you can withdraw the tokens from the exchange to a PTR-compatible wallet.
Any trader who intends to make short-term gains should consider finding and trading through a brokerage platform. Since the government regulates brokerages, you should choose one that adheres to the government standards and offers Contracts for Difference (CFD). To enter these contracts, you need to have the ability to accurately predict the token's future value and trade on the price movement. If you make accurate predictions, you earn. If not, the broker earns.
You can purchase and hold Petro and make a profit, but you should do due diligence to increase your chances of success. Start by conducting in-depth research. Security risks characterise the crypto industry. To minimise them, you need to choose compatible and secure wallets and enhance online security. Since the Venezuelan government controls it, you should adhere to their requirements. Besides, you should ensure the brokerage platforms and exchanges abide by the requirements of local and international financial regulators.
Min. Deposit
$50
Exclusive promotion
Accepts customers from the USA
Offers 15 crypto coins to buy&sell including BTC, LTC, ETC, NEO and more
Trade on the world's leading social trading and investing platform
Description:
eToro offers a wide range of cryptos, such as Bitcoin, XRP and others, alongside crypto/fiat and crypto/crypto pairs. eToro users can connect with, learn from, and copy or get copied by other users.
Payment Methods
Bank Transfer, Wire Transfer
Full regulations list:
CySEC, FCA
Min. Deposit
$1
Exclusive promotion
The world's largest cryptocurrency exchange with over 2bn daily users
Innovative trading platform offering enormous range of crypto coins
Supports over 60 methods of payment including PayPal
Description:
Binance has grown exponentially since it was founded in 2017 and is now one of, if not the biggest cryptocurrency exchanges on the market.
Payment Methods
1Pay, 2C2P, 3d Secure Credit Card, ACH, ANELIK, Abaqoos, AdvCash, AlertPay, Alfa-Click
Algocharge, AliPay, American Express, Apple Pay, AstroPay, BPAY, Bank Link, Bank Transfer, Bank Wire, Baofoo, BitGold, BitPay, Bitcoin, Boleto, Bonds, Borneo Exchanger, Bradesco, CEX.io Mobile App, CFDs, CSS System, CUPS, CartaSi, Carte Bleu, Carte Bleue, Cash, CashU, Cashier Order, Check, Check (UK only), China UinonPay, China Union Pay, China UnionPay, ClickandBuy, Commodities, Contact, Contact Z, Credit Card, Cryptocurrencies, Currencies, DCPay, DIXIPAY, Dankort, Debit Card, Dengi Online, DineroMail, DirectPay, Dotpay, E-dinar, ELV, ENets, EPS, ETFs, EXCARD, Easy2Pay, EcoPayz, Ecommpay, Ecurrencyzone, EgoPay, Emerchant Pay, Eprotections, EstroPay, Ethereum, Euro Bank Account, Euteller, Express Dotpay, Express Polish Post Office 24/7, Express Zabka Market, Ezeebill, Ezybonds, FasaPay, Fastapay, Fastbank, Faster Payments, FilsPay, Forex, GTBank, Gate2Shop, Giropay, GlobalCollect, GlobalPAY, GlobePay, Gluepay, Halcash, I-Account, IPS, Ideal, Indices, Individual US State License(s), Indonesia Exchanger, InstaBill, Instadebit, IntellectMoney, Interswitch, Investmate, Itukar, KNET, Klarna, LaoForexBoard, LavaPay, Lion Payment, LiqPay, Litecoin, Lobanet, MOTO, MT4, MT5, Mailing Cash, Market Maker, Masari, Mastercard, MegaTransfer, Mister Cash, Mobile Trading App, Mobile Trading Platform, Moneta, Money Bookers, Money Order, MoneyBookers, MoneyGram, MoneyPolo, Multibanco, NETBANX, Nab, Namecoin, Neosurf, NetPay, OKPAY, OMT, OmahPoin, OnPay.ru, Online Naira, OrangePay, PAYSEC, POLi, POLi & BPay, PYEER, PagoEfectivo, Paxum, Pay Nova, PayCo, PayPal, PayRetailers, PayWeb, Payeer, Payoneer, Payonline, Payvision, Payza, Perfect Money, PocketMoni, Postbank, Powercash 21, Prepaid MasterCard, Prepaid MasterCard (I-Account), Prepaid MasterCard (Intercash), Prepaid MasterCard (Payoneer), Privat 24, Przelewy24, QIWI, RBK Money, Rapid Transfer, RegularPay, SEPA, Safecharge, SafetyPay, SahibExchange, Shilling, SmartPay, Sofort, SolidTrust Pay, SorexPay, Sporopay, Stock Certificate, Stocks, Swish, Teleingreso, Thailand Exchanger, Ticketsurf, Todito Cash, Trade Interceptor, Transact Europe Payment, Trazus, TrustPay, Trustly, UAE Exchange, UPayCard, USD, Ukash, Unet, UnionPay, Unistream, Uphold, Verve, Vietnam Exchanger, Visa, VixiPay, VoguePay, Vouchers, Wallet One, WeChat, Web Based Trading Platform, WebMoney, WebPay, Webtrader, Western Union, Wire Transfer, Wirecard, Yandex, Yandex Money, Yemadai, YuuPay, Z-Payment, Zenith, Array, cTrader, dinpay, eCard, eCheck, eKonto, ePay bg, ePayments Transfer, eToro Mobile Trading Platform, eToro Trading Platform, eTranzact, iPay, mPay, neteller, paysafecard, postepay, skrill, unichange.me
Min. Deposit
$10
Exclusive promotion
The broker offers access to a trusted MetaTrader trading system
Pricing is ensured to be completely transparent, also providing accuracy and speed
Trade a Wide Variety of Assets with Leverage up to 1:500
Description:
LonghornFX is a true ECN STP broker dedicated to delivering a superior trading experience to traders no matter their level of experience. Their services are based on transparency, innovation and efficiency, ensuring an unparalleled trading experience for all.
Payment Methods
Bitcoin, Credit Card, Debit Card, Visa
LonghornFX offers high-leverage trading on a wide variety of assets. Trading with leverage carries a degree of risk which may result in losing more than your investments. Clients should practise risk management to protect themselves from losing more than they can afford when trading with leverage.
How to Buy Petro with a Broker
As mentioned above, you should choose the right broker to be assured of investment success. Different platforms have slightly varied security policies. They also charge a service cost depending on a wide range of factors. If you think the cost is not affordable, conduct independent research to determine whether it's justifiable. Besides, ensure the broker upholds the best practices in the industry. For example, the website should have suitable in-built security encryption to protect your data. They should also follow all the regulatory requirements. These standards are designed with the security needs of users in mind.
Now that you have chosen the right broker, you can do the following to buy Petro with ease:
1. Register with the Broker
Registering with crypto brokers is fast and straightforward if you provide the correct details. You'll typically be required to provide your personal information and contact details. The registration process may differ slightly depending on your chosen brokerage platform. For example, if you choose Pepperstone.com, you'll go to the home page and click on Get Started. You'll land on the account registration form. Provide your personal information and contact details, and then proceed to the next step.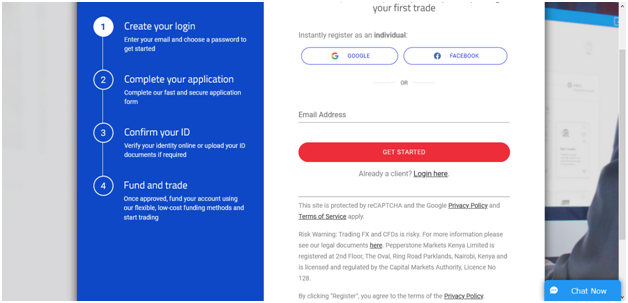 You'll notice a slight difference in case you register with Forex.com. Once you land on the home page, you click on Open an Account and then choose one account out of the four options. From there, you'll be required to provide your personal details, password, user name, and contact details.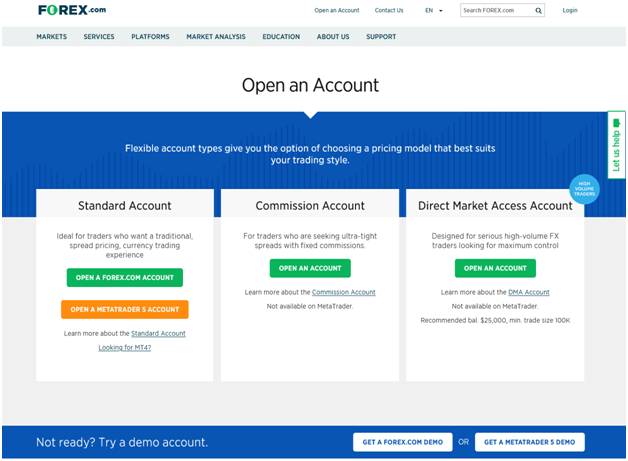 Please note that these are examples. You need to confirm whether they are currently selling Petro.
The types of cryptos that they support can change at any time due to regulatory requirements, cost of service, and much more.
2. Verify your Identity (KYC Process)
The Know Your Customer (KYC) process is of utmost importance today. Regulators use it to minimise security risks in the crypto industry. You'll need to provide your identification documents. The brokerage will scrutinise them before determining the eligibility of your account.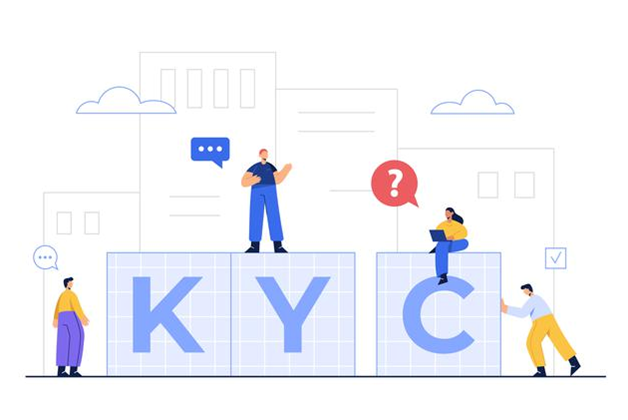 The KYC process may appear unwelcome. It requires time and effort. It might require you to scan your hardcopy documents and submit them electronically before you can begin trading. Despite the inconvenience, it helps to protect the accounts of users. Moreover, the verification process can encourage the widespread adoption of Petro.
Note: At the time of writing this article, the leading exchanges don't sell this coin. You can buy it on exchanges like Amberes if you have a state-issued identification number, proof of residential address, bank statement, and telephone number. Bancarexchange.io allows you to sign up with social media, provided you can provide mandatory identification papers.
3. Deposit Funds with your Preferred Payment Method
Now that your account has been approved and ready to start trading Petro through the platform, you should find out which payment methods are available to you. Sometimes, some of these methods will be accessible in limited locations. If you are within Venezuela, you are likely to have more payment options than others.
Whichever method is available for you, please ensure it is cost-effective and efficient. The fees should be reasonable, and the transaction speed is extra high since you need to take advantage of nearly all PTR price movements. That's not all, though. Ensure you take the right precaution. Your computers should have the right software to prevent unauthorised people from collecting your payment information and using them against you.
Once you are done, conduct the transaction. After that, check whether your account has been funded before moving on to the next step. You can do this by checking your brokerage account's balance. If you have any questions, feel free to reach out to customer support.
Now that you can move on to the next step.
4. Open a Position to Long/Short Petro
It's time to choose whether to short or long Petro. Your ultimate decision should depend on your understanding of this token, Venezuela's political and economic environment, and the crypto industry.
To short Petro means to enter into a short-term trade. You can choose this strategy if the nation's economic and political environment is uncertain, the coin's future appears fruitful for a short period, and you want to minimise the potential risks. On the other hand, you can long Petro if you are confident in the token's performance or want to support the project. Besides, you should be ready to hold your tokens for at least one year if you choose this option.
While investing involves taking some degree of risk, you have some ways to minimise loss, and you should take advantage of them. Most modern brokerages feature settings such as market order/limit order, trailing stop loss, and stop-loss/take profit. You can use these automated settings to control your trading account and protect yourself from too many risks. So, when opening your trading position, remember to set them as appropriate to make your work easier and more profitable.
5. Close your Position
As we've seen above, the stop loss/take profit settings can close your trading position automatically. While that's great, you still need to keep an eye on your account. The settings need your input to help you achieve your goals. You may want to close the position much earlier in some cases, and you can only do this manually. If you are happy with your earnings, you have a reason to stop risking your funds. The same might apply if you have been making a string of losses and are not prepared to afford further losses.
How to Buy Petro with an Exchange
Let's say you have adopted a long-term investment strategy. As we mentioned earlier, you need the right exchange to increase your earning potential in this case. Consider fees and security before choosing one. They typically differ between exchanges. You need low fees to increase your profit potential. That doesn't mean you should go for the cheapest service at the expense of your funds' safety.
The good news is that you are highly likely to find the best and most secure exchanges due to political interest. The Venezuelan government is fully involved in this project and would want to see it succeed. If you are working with private trading platforms, ensure they have in-built security features and are answerable to leading financial regulators. After that, proceed to the next step.
1. Set up a Petro Wallet
Since exchanges are great for a long-term trade, you should set up a Petro-compatible exchange where you can safely store the currency. In-built wallets are designed for holding your cryptos for several months or years. That's why you may need a private wallet.
Here are the different types of crypto wallets that you can set up, depending on your needs and trading strategy:
Exchange/Online Wallets: As we've already indicated, these wallets probably have the worst reputation. These wallets are typically the riskiest since they store your coins online on a public platform. Due to government involvement, however, most of them likely store the tokens in reputable banks to prevent loss.
Desktop/Mobile Wallets: You can opt for the official Petro app developed by the Venezuelan government. You can also use other mobile and desktop apps that can serve your investment needs. These wallets come with private keys that enhance the security of your funds.
Cold Wallets: These are the hardware wallets that store Petro offline. They also use top security features such as certifications and hardware chips.
2. Choose and Join an Exchange that Sells Petro
Some leading exchanges are yet to confirm whether they are prepared to start trading Petro.
However, you still have plenty of options. The Venezuelan state agency Superintendency of Crypto assets and Related Activities (Sunacrip) has authorised Cryptoexca.io, Afx.trade, Amberes, Bancarexchange.io, Cryptiaexchange.com, and Criptolago.com.ve. Be sure to compare their key features since they are not the same in every way.
Some of the security standards might differ. While it's not clear whether they comply with the standard regulatory requirements, these exchanges have strict registration requirements. They verify the identity of their customers and don't hesitate to deny faceless individuals the opportunity to trade through them. You should compare their different features and choose one that guarantees you the highest level of safety.
3. Choose Your Payment Method for Buying Petro
After choosing your preferred exchange, select a payment method that you want to use to pay for Petro. You can use a debit card or credit card. They are convenient and fast. Credit cards can be more expensive. However, unlike debit cards, they allow you to pay for PTR when you have a negative bank balance.
You can also add your bank account to the exchange and allow for direct transfer of funds. It's fast and accepted in Venezuela. It's an option that can hardly work outside the nation's border due to the influence of the government over PTR exchanges.
You can use the leading cryptocurrencies too to pay for Petro. The state permits Venezuelans to use Bitcoin, Litecoin, and other cryptos to acquire Petros. This allows users to transact despite the sanctions that President Donald Trump imposed on the government due to their inability to meet some obligations. However, since the crypto economy is highly volatile, the cost of the payments may keep fluctuating.
4. Place an Order to Buy PTR
All the government-controlled exchanges allow users to buy PTR by cash, BTC, LTC, and other leading options. So, if you have cash, you don't have to get a particular crypto to acquire the token. The same applies if you have the supported altcoins or BTC. However, if the systems don't accept your coins, you can convert them into a supported crypto before making your purchase.
Once you've set up your payment method, you are free to place an order to buy PTR. Select the amount of Petro that you want to receive. An automated calculation will let you know the amount that you need to spend to get the right number of PTR. You can adjust the figure depending on your investment requirements. Once you are done, submit your purchase request.
5. Safely Storing your Petro
You can transfer your tokens to your private Petro wallet. This ensures no one can access them without your express permission. If your exchange has a wallet, you can consider this step optional. However, people with a long-term investment strategy should seriously be considering transferring the funds to their private wallets. As we noted, private wallets offer much better security than exchange or web wallets.
Should you Buy or Trade Petro?
Buying and trading Petro in exchanges allows you to buy and sell a wide variety of coins. Professional brokers are great solutions for individuals who are looking for short-term trading opportunities. Trading suits those looking for short term profits derived from Petro's price fluctuations, whereas buying suits long-term investors.
What's the Difference Between a Petro Exchange and a Broker?
Let's elaborate on the difference between a Petro exchange and a broker to make it easier to understand for everyone. The government encourages trade between the leading cryptocurrency Bitcoin and other coins and tokens like Petro. They have also introduced the official PTR wallet to use when conducting long-term trade on these platforms. These exchanges offer patriotic Venezuelans the chance to support the national crypto project and the economy. When they choose a long-term investment, the network's liquidity increases.
Like exchanges, brokerage platforms that support PTR are on the increase. However, due to government restrictions, most of the leading platforms are yet to support the token. Some of them prefer decentralised digital currencies to centralised assets like this one.
If you find the right broker, you can earn money through CFDs. Since they cooperate with the government, these platforms have greater access to financial resources and can apply leverage to qualified users' trades. This increases the value of your initial investment, giving you higher earning potential. It's worth noting that you can trade without leverage if you want to minimise risks in case you make a loss.
Petro: Long Vs. Short Term Investment
Investing in Petro for a long time helps to support the national project. It also gives you adequate time to plan how to spend your earnings. Most importantly, you can make huge profits if the value of PTR increases significantly over time. Nonetheless, if your projections are wrong, you risk wasting a lot of time. So, while you have a higher earning potential, the risks are also much higher.
Given the uncertainty of the state of the Venezuelan government's economy, the chances of losing the money exist. Besides, since the token is centralised, local politics can influence the token's value beyond expectation. Decentralised coins are unique in that local politics have limited influence on their value.
Short-term Petro investment involves trading with brokers. You can trade on the volatility of PTR and earn whether the value increases or declines. Due to the skills needed to make accurate projections, this should be reserved for experts. You also won't need to set up a wallet or spend hours trying to forecast Petro's price for more than 12 months.
3 Tips to Buy Petro
Now you know almost everything you need to buy and hold Petro or trade on its price movements. You only need a few tips that can set you apart from average traders. Find the most important ones below.
1. Choose the Right Time and Do Your Research on Petro
When is the right time to buy and trade Petro? If you are asking this question, the answer is there is no best time. As long as you base your decision on objective and actionable data, you can start anytime. The trick is, take the opinion of several experienced traders. Look at the technical outlook for important trends and indicators of when to buy. Overall, do independent technical analysis and rely on experts' guidance.
2. Comparing Costs to Buy Petro
While Petro is a centralised token, it might still pay back if you compare the costs. If there is a price difference, find out whether it affects the value of the service you receive or not.
3. Safety and Security when Buying Petro
Petro trading platforms implement strict security policies. The Venezuelan government is not willing to leave anything to chance. Nonetheless, you can get more value if you choose a platform that has incorporated additional safety and security features.
What is the Best Payment Method for Buying Petro
Buy Petro with Cash: Quickly pay for PTR with fiat.
Buy Petro with Credit Card: It can be affordable due to a reduction in taxes.
Buy Petro with Bank Transfer: It's cheap and convenient.
Buy PTR with Bitcoin: The most convenient alternative but can fluctuate in value.
Buy Petro with PayPal: Convenient and cheap but may not support some PTR trades.
Other Ways to Buy Petro
Since Petro is instrumental for Venezuela's financial independence and economic stability, the state allows users to employ several methods to buy and sell the token. Other than exchanges and brokers, approved users can access the service of Facebook and Telegram channels. These are over-the-counter exchanges that offer affordability and convenience.
Petro can create great investment potentials. During the initial coin offering, the government netted about $850 million. The country's oil reserves also back Petro. Moreover, the token uses the Proof of Importance algorithm, which allows qualified individuals to mine it.Now you understand Petro, the crypto trading environment, and the contribution of the Venezuelan government. You can start conducting your independent research using the tips you've learned here to determine when you can buy it.
Frequently Asked Questions
No, you can buy it from state-authorised exchanges. Venezuela controls the buying and selling of the token.

Yes, all the state-authorised exchanges allow users to buy the coin using Bitcoin, Litecoin, and a range of other cryptocurrencies.

Not necessarily: if the government manages the project well, it can be more viable and increase invaluably after 12 months. Remember, according to the government's latest whitepaper, diamond, iron, gold, and oil reserves back the token.

Either long or short-term strategies can work depending on your research. If you make your decision based on an in-depth understanding of the coin, the politics surrounding it, and the crypto industry and are ready to take risks, you can go ahead and invest in, or trade with, the coin.

You can buy it from exchanges and brokers. There are also P2P exchanges on Facebook and Telegram that sell the token.
Alternative Cryptocurrencies