Neo Guide | Learn Everything About NEO
Neo (NEO)
...
NEO's primary goal is to combine digital identities, digital assets, and smart contracts to create a smart economy. NEO is China's first open-source blockchain and has unique features that make it stand out in the cryptocurrency sphere. 
Unlike other digital currencies, it is indivisible. For example, you cannot transfer 0.2 or 0.5 NEO. GAS is the cryptocurrency's fuel.  Since NEO is indivisible, people turn to GAS tokens to pay the network fees. It is divisible up to 0.00000001. 
Users also prefer NEO since it supports multiple programming languages like C++, C#, and Java. The cryptocurrency also allows you to create digitized assets. It is designed to create smart contracts and decentralized applications (dApps), making it one of the frontrunners for the potential foundations for the next generation internet. Learn what is NEO and how its platform works with our comprehensive guide.
What is NEO?
NEO is a blockchain-based network that enables smart contracts and digital assets and has unique use cases that suit the smart economy.
This platform presents a peer-to-peer exchange, digitalizes assets, supports your programming language, and creates a smart contract.
To simplify things, we'll go ahead and quote the definition on their own website: "NEO is a non-profit community-driven blockchain project. It utilizes blockchain technology and digital identity to digitize assets and automate the management of digital assets using smart contracts. Using a distributed network, it aims to create a 'Smart Economy'."
Basically, NEO is an ecosystem which provides the tools to develop digital assets, that will interact within the platform. To do so, NEO is based on blockchain, a descentralized solution used by crypto pioneer Bitcoin. Its platform is unique and it doens't depend on any other mainnet. To maximize its capabilities, NEO Network adds the NEO Coin: a cryptocurreny that helps to power transactions and exchange of value on the ecosystem. Summing up, NEO in the perfect place for programming descentralised applications, which are becoming the next big thing on the digital world.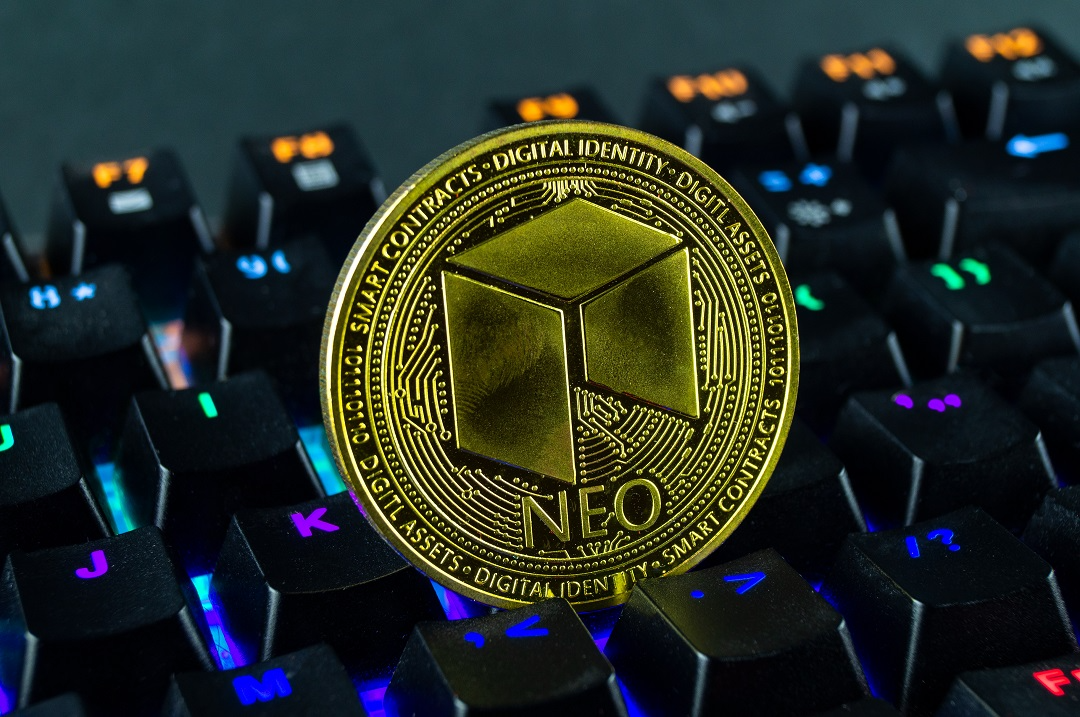 Is NEO a type of money?
NEO token can be seen as a type of money. The network aims to allow physical assets to be digitized. At the same time, users can then use NEO to buy and sell digital or physical assets.
However, to some degree, NEO is not currently qualified as money. It has a limited number of trading pairs, making the process of converting it to other currencies a little tedious. Besides, many jurisdictions are yet to adopt the smart economy concept fully. But it will likely have more benefits than fiat currencies in the future.
NEO network will allow all assets to be digitalized and promote digital identity. Due to decentralization, the currency will be useful across international boundaries.
Is it legally recognized?
NEO is not legal tender in any nation. But citizens of many nations have the legal right to use it. China opposes cryptocurrency, but it favours this token. Its unique digital identity ensures a high level of transparency, which makes the network regulatory-compliant. In this regard, NEO will face limited legal battles, which is essential for any currency's stability.
What do people use NEO for?
NEO enables users to record, buy, and sell a variety of assets. They can also exchange and circulate the token. The distributed network allows users to link physical assets like homes with an equivalent digital avatar on the platform, making it ideal for empowering the digital economy. Users who want to protect these assets also find it valuable, as the validated digital identity is a vital security feature. Many people are currently using NEO to pay for a wide variety of products and services across the world.
What merchants accept NEO?
Snel.com
Snel.com offers web hosting services. It delivers convenient and reliable smart Dedicated and Cloud VPS services. The simplicity of the services sets the merchant apart from the crowd.
NOWPayments
NOWPayments offers credible payment gateways. It has excellent libraries that save the developer's time. If you want a payment gateway for NEO and many other cryptocurrencies, this company can offer you the service.
Guarda Wallet
Guarda Wallet has apps that are designed for iOS and Android supported devices.
You can use the platform to store and manage multiple cryptocurrencies. You can pay for the service using NEO.
COIN-HOST
COIN.HOST is a privacy-infused cryptocurrency hosting service that has been serving the Bitcoin community since 2011. Currently, they have over 20,000 customers throughout the world.
Spheroid Universe
This merchant is best known as an AR/VR platform for games, business, advertising, and entertainment. It operates the geo-localized private property.
Neo vs Ethereum
As of now, the cryptocurrency world is at a stage that there is no brand loyalty yet. Only Bitcoin is the oldest and the one having maximum trust-factor, rest all other cryptocurrencies are fairly new. That is one reason that investors cannot predict which crypto-coin is a player of long-term. Neo began in 2017, and at that time Neo Coin Price was one cent per coin, which is dirt-cheap. Neo and Ethereum, both are serving the same purpose. They both want to provide a platform for decentralized applications, Initial Coin Offerings (ICOs) and smart contracts. But when it comes to comparing Neo cryptocurrency with Ethereum, there are many factors worth considering, and some of them are -
Ethereum is aiming to provide a platform to create DApps (Decentralized Apps) while Neo is planning on creating a product for new smart economy. Hence, Ethereum (ETH) is responding to existing demands, while Neo is catering to possible future demands.
Neo focuses on Smart Economy, which is way different from what Ethereum plans to deliver. Smart economy features digitized physical assets, that means assets that you can sell, trade and leverage through smart contracts, and they will have proof of ownership in the blockchain.
The Technology Behind NEO
The cryptocurrency sphere is technology-driven. It is characterized by unique innovations and technological solutions that vary depending on the platform or the digital currency type.
How it all started-The history of NEO
Da Hongfei and Erik Zhang founded Antshares in 2014. In the subsequent year, the founders open sourced it on GitHub and released the white paper by September of the same year. On June-17, they officially rebranded the open-source network from Antshares to NEO, and the change of name helped to indicate the company's focus on helping to build a 'smart economy.'
Onchain, NEO network's parent company, distributed Ontology token (ONT) in March 2018. Each ONT was going for 5 NEO. The tokens are used to address matters about the systems upgrade, digital identity verification, and other governance issues on the network.
NEO network utilizes blockchain technology and runs on a proof of stake decentralized consensus mechanism known as Byzantine fault-tolerant.
In the Genesis Block, the team created 100 million NEO. They sold 50 million NEO to the initial investors. To solve the anticipated gradual increase in demand for the currency, the NEO team locked the remaining 50 into a smart contract. Each year, the system unlocks 15 million NEO, and the NEO development team uses the funds to finance long-term development goals.
According to the official information from the company's website, founders Da Hongfei and Erik Zhan are still in charge of the network. Hongfei is the current chair of the foundation. The other founder, Erik Zhang, is the core developer. The NEO team comprises the founders, director of enterprise adoption, core developers, NEO Global Development, advisors, and community contributors.
Mining NEO – How are new coins created?
As we have seen, 100 million NEO tokens were released on the network's beginning. Fifty million were held back, and a fraction of this is released regularly.
GAS, on the other hand, is generated after the verification of blocks on the blockchain. By 2019, every block produced 8 GAS. But this has been declining since then every year, and that will continue until the total GAS produced hits the 100 million mark.
Due to the Delegated Byzantine Fault Tolerance OR dBFT, you can choose the right wallet and start generating GAS, whether you have a staking pool or not.
Supply – How many coins are available, what if they run out?
At the time of writing this post, CoinMarketCap indicates that the NEO circulating supply is 70,538,831, and the total supply is 100 million NEO. The maximum supply is 100 million NEO, and the market cap is about 1.5 million USD. NEO's market price is 21.55 USD.
The price of NEO has been fluctuating. In early 2020, NEO sold at 16.60 USD. After that, Bitcoin dragged the market down, and the price reached 4.50 USD. Right now, it has risen again.
The rise can mislead one to think that NEO is a deflationary-based currency. Investors prefer to invest in such currencies, which may be the reason why many of them are holding these tokens.
However, technically, NEO is inflationary-based, and that is why many others also spend them. Once all the 100 million tokens are 'mined,' the network will stop generating more tokens. The scarcity will likely stabilize the value of the currency.
Decentralisation – What does it mean?
Decentralisation is the peer-to-peer means of transferring money and digital assets without third-party interference.
The NEO network's consensus mechanism ensures that at least two-thirds of the community agree on major decisions. Besides, each NEO holder has a voting right, which gives many users the power to manage the project. The token is a global currency and seeks to support the transition to the next generation of innovation.
NEO as an Investment
Many people right now see NEO as an investment due to its relatively stable price. In February, the price was 16.60 USD, but it is over 21 USD today. However, it dropped significantly a few months ago and then began to rise again.
Why should you invest?
The main reason many people invest in NEO is to grow their finances. Those who bought the token when its value was extremely low can sell it today and make more money. You can also invest in the token if you want to save your money in a decentralized system where you can access it whenever you want without unnecessary regulations. However, to achieve your goal, you should use an investment strategy that suits your unique needs.
Price and volatility – Why is the price so volatile?
Price volatility is synonymous with the cryptocurrency market. From our illustration above, it is evident that NEO's price significantly dropped from about 16 to 4 USD within a few weeks in early 2020. The dominance of Bitcoin and the COVID-19 pandemic were some of the factors responsible for the fluctuation.
Volatility carries certain risks, but expert traders can take advantage of it to make profits. However, given the lack of tools that can efficiently predict any cryptocurrency's future price, you should mitigate the risk by investing an amount that you can afford to lose.
Where to buy NEO
You can buy NEO from reliable sellers to get the best value for your money. Working with a reliable broker can help you protect your hard-earned money from criminals who want to steal it. There are many recommendable brokers. Here are my favourites:
eToro
eToro is a social multi-brokerage trading platform headquartered in Cyprus. It has made the process of buying and selling cryptocurrencies, including NEO, easy. The brokerage is innovative, secure, and transparent.
FXTB
FXTB, also known as ForexTB, presents its services online. The website is available in all the leading languages and almost anyone can read their simple instructions and buy NEO without anyone's help. FXTB is law-abiding and upholds the principles of transparency, safety, and fairness.
Where to Store NEO
Like any other valuable asset, you need to store your NEO in a secure place. Depending on your needs, you may also need to consider accessibility and affordability when choosing the best digital wallet.
What are wallets?
A wallet is a software that can receive and store your digital currencies and tokens. They can also help you to manage and transfer them.
What types of wallets are available?
The cryptocurrency industry uses many different types of wallets. Read on to know their unique features and choose the most suitable one.
Web wallet
Web wallets are the storage facilities built into online exchanges and brokerage platforms. They are convenient and cheap. When you buy NEO from your broker, they can deposit the money into their wallets for free. But these wallets are not the best since hackers can target them.
Mobile wallet
Mobile wallets are the same as web wallets except that they are designed for use on mobile devices like phones and tablets. Due to the portability feature, these wallets are convenient. They are also relatively secure. If you take good care of the devices and install the right security protocols, you may not need to worry about the safety risk. But if you use your phone online, hackers can access the wallet and steal your assets.
Some of the best mobile wallets for NEO are:
Guarda wallet

Coinomi

O3 Wallet

NeoLine

Spatium

Cobo Wallet

Math Wallet

infinito wallet

iWallic

Atomic Wallet

Bitkeep Wallet
Desktop wallet
Desktop wallets are used on desktops. They are more secure if you install security enhancements like 2FA. But they are the most inconvenient as desktops are immobile.
A few desktop wallets you can use are:
NEON wallet

NEO GUI

NEO CLI

Atomic wallet
Hardware wallet
These wallets are the safest. They are physical devices supported with software that stores your NEO offline and connects to the internet when making a transaction. But they are expensive, and new users can sometimes struggle to use them.
Some of the best hardware wallets are:
Ledger Nano X

Ledger Nano S
Wallet Combinations
Some wallets can be interlinked with each other to increase security and convenience. For example:
Ledger Nano S +Neon wallet
Storing your wallet on an exchange, the potential upside, and downside
Storing your NEO in a cryptocurrency exchange wallet is convenient. You can log in at your convenience and manage or transfer your tokens. It is often incredibly affordable, as well. However, hackers can access your money if the exchange lacks advanced security features due to the centralized structure.
What altcoins are built on top of the NEO Blockchain?
Yes, now you understand that NEO's ecosystem es quite useful in the cryptosphere, but what are the actual altcoins that rely on NEO? Not only Ethereum holds the title of the mother of cryptos, NEO is becoming the new go-to platform for top-tier ICOs. Just like Ethereum created its own standard for token development, aka ERC20, NEO gave birth to NEP 5. Starting last year, NEO's NEP5 token standard has grown into an impressive array of coins, tokens, and platforms. You'll get an overview below.
NEO's Altcoins Selection
NEO altcoins are called "NEP5" tokens. "NEP" stands for "NEO Enhancement Proposal". Since transitioning from Antshares last year, NEO has slowly added a high-quality array of NEP5 tokens to its ecosystem. These tokens are associated with Dapps (decentralized applications) powered by the NEO blockchain. Users must buy GAS or NEO to trade for these tokens. NEO holds its Dapps to a higher standard than most other smart contract platforms. While Ethereum makes it possible for just about anybody to create an ERC20 token, NEO is more selective. Would be NEO Dapps have to pay entry fees, and are selected according to their quality. This means that the NEO Smart Economy doesn't have the redundancy and overall scamminess of certain competitor chains. Without further ado, here are some of NEO's NEP5 standouts:
Red Pulse (RPX)
Red Pulse is a research aggregation application for Chinese financial markets. Users provide research and data related to various financial topics. This information is evaluated and added to the collective pool. Users who provide good research are rewarded in RPX.
Qlink
Qlink is a decentralized internet service provider platform. With hardware and blockchain technology working in tandem, Qlink offers P2P internet and telecommunication services. Qlink wishes to upend the way the internet is transmitted, giving consumers options not found today in the modern monopolistic ISP industry.
Imusify
This decentralized digital music platform allows anyone to contribute audio, video, blogging, etc. Content creators are rewarded with $IMU. imusify wishes to use the blockchain user incentive model to create a platform built organically by its users.
Asura: Decentralized eSports Betting Platform
This new eSports platform is quickly expanding on the NEO blockchain. Asura is built for eSports activities of many kinds, including betting, streaming, discussion, learning, and more. Users who contribute to the system will be rewarded in ASA tokens. Asura already facilitates activities related to DOTA 2, Fortnite, League of Legends, and CS:GO. These competitive classic games are already industries unto themselves. Integration with Asura makes it much easier for users to bring all of their eSports activity into a single platform. The Asura ICO concluded at the end of July 2018. Since then, the global crypto markets have been in a sad state. Asura has been transparent with its investors and users from the start.
Despite global crypto devaluation, Asura development is right on schedule. The beta version goes public in Q4 2018, right on schedule. Asura ASA coins will soon be tradeable on the LAToken exchange. This will be the only ASA exchange until the platform is better established. This way, issues like liquidity will be more easily managed than they would if ASA was traded on numerous exchanges. NEO continues to demonstrate what a first-class smart contract platform looks like, even as the global cryptocurrency bear market slogs on. Many of NEOs Dapps are already useable, steadily adding users. NEO holders await further NEP5 expansion and the eventual release of NEO 3.0 in the not-too-distant future.
Frequently Asked Questions
NEO was created to support a smart economy.

The project features NEO token that gives users the power to manage the community. It also features GAS, a token that powers smart contracts.

The NEO network uses the consensus mechanism that requires two-thirds of the community to approve any significant decision.

Every NEO holder enjoys voting rights.

The NEO team has established close cooperation with the government.
Alternative Cryptocurrencies