How to Buy IOTA (MIOTA) - A Beginner's Guide
IOTA (MIOTA)
...
Designed for the Internet of Things (IoT), IOTA is a distributed ledger that uses something called an acyclic graph to store transactions. 
Unlike many of the popular digital currencies such as Bitcoin and Litecoin, IOTA does not require miners and is not built using blockchain technology. The reason for this is that the German designers behind it believe there is greater opportunity for scalability than with blockchain. 
Instead, the directed acyclic graph (DAG) relies on central coordinators' efforts meaning miners are not required to validate transactions and that transactions can happen without any fees.
The technology used by IOTA requires fewer resources than blockchain. In addition, because of its scalability it doesn't slow down as its user base grows, which is essential for the smooth running of IoT.
What is IOTA?
This next-generation distributed ledger technology is associated with the MIOTA cryptocurrency. It was designed keeping in mind the needs of the Internet of Things industry.
All cryptocurrencies have unique use cases, and you should consider the functions of IOTA before deciding whether to use it or not. The main aims of IOTA are:
Provide fast, secure transactions,

Support the Internet of Things (IoT),

Support digital identity, and

Build digital homes, companies, and cities.
Is IOTA a type of money?
IOTA has some monetary value.
IOTA can be purchased directly through its trading pairs such as Bitcoin or Ethereum. So, if you have Bitcoin or Ethereum, you can buy MIOTA with ease. Some exchanges also allow direct fiat purchase.
However, in the stickiest sense of the word, IOTA is not money. Unlike Bitcoin that focuses on peer-to-peer networking, IOTA primarily supports transactions that take place on a machine-to-machine level. It means that it might not be useful to settle non-IoT transactions. In contrast, Fiat currency allows transactions in all industries and sectors of the economy.
However, since IOTA is a digital token, you can use it to execute international trades with ease. The fact that the platform is similar to blockchain makes it ideal for expanding the IoT industry trade.
Is it legally recognized?
Even though IOTA is not a legal tender, many governments recognize it as a legitimate trade instrument. Many regulators allow their people to use such tokens with caution. The English law recognizes these digital assets as "property," which means that you can sell or buy the coins.
Argentina law considers IOTA as money but not legal currency.
Some jurisdictions like India are sceptical of IOTA and other cryptos. Cryptocurrency taxation and legality is still a grey area in countries like India.
However, many jurisdictions have enacted laws that protect trade involving cryptocurrency. This shows that IOTA enjoys an acceptable degree of legal protection. Therefore, the success of IOTA depends on its ability to support the next phase of innovations successfully.
What do people use IOTA for?
IOTA is still in its early development stages, but most users see an opportunity to invest in this property. If you have access to an exchange that offers the coin, you can start using it. The profits are still relatively low. But that may change with time as the demand for IOTA increases.
The technology also allows users to transact quickly. When the platform reaches the essential mass adoption, the transaction time will be close to the network propagation time. Since the network does not require fees and offers quick transactions, users are also turning to IOTA to carry out international payments.
What merchants accept IOTA?
The best evidence that IOTA has been widely embraced across the world as a legitimate means of payment is that many global merchants accept it. Here is a list of some of the leading companies that are happy to serve customers who want to pay using IOTA:
The company is building wallets for integrating IOTA in select models. Once implemented, it would allow payments for parking fees, electric charging, and toll fees.
The payment app Zeux has also partnered with IOTA. This will allow users to spend IOTA at hundreds of merchants. Zeux will also allow IOTA users to take advantage of investments and banking through its app.
The payment app Metal Pay allows users to send their IOTA to friends and merchants with ease. It also provides incentives in the form of cashback rewards for transactions on its app.
Centerless Imagery creates virtual tours using 360-degrees, quality, and HDR images for properties and businesses. Moreover, it captures residential and commercial images, aerial videos, and interviews.
The Technology Behind IOTA
Technology drives the cryptocurrency market. The sphere is characterized by a wide variety of innovations and technological solutions that drastically differ from one platform to another. IOTA provides feeless and quick transactions through its innovative platform.
How it all started-The history of IOTA
David Sønstebø, Serguei Popov, Dominik Schiener, and Sergey Ivancheglo founded IOTA in Germany in 2015. The founding team funded the initial development through a public crowd-sale.
The online participants bought the IOTA token with other cryptocurrencies. Through this effort, IOTA raised 1300 BTC, which was equal to 500,000 USD back then.
The team also distributed the token supply pro-rata over the investors. But the IOTA network did not go live till 2016.
In 2017, the investors donated 5% of the IOTA supply to support the network's development, which helped to start the IOTA foundation. The foundation is one of the critical members of the Mobility Open Blockchain Initiative and Trusted-IoT Alliance.
IOTA is designed for the IoT and stores information using a directed acyclic graph known as the Tangle. For the users to issue new transactions, they are required to approve two previous transactions and conduct some proof of work. Currently, it uses a coordinator node that the IOTA foundation operates to achieve consensus.
Some crypto industry experts are concerned whether the "coordinator" guarantees the desired level of security. The network has suffered from phishing, hacking, and scamming attempts in the past and has lost lots of tokens. In February 2020, hackers used Trinity wallets' third-party integration to steal users' tokens, which led the IOTA Foundation to shut down "Coordinator" for a while.
David Sønstebø and Dominik Schiener currently head the IOTA team. Members of the research council, Buchanan and Robert Shorten, are optimistic that the platform is now more secure.
Tangle, Not Blockchain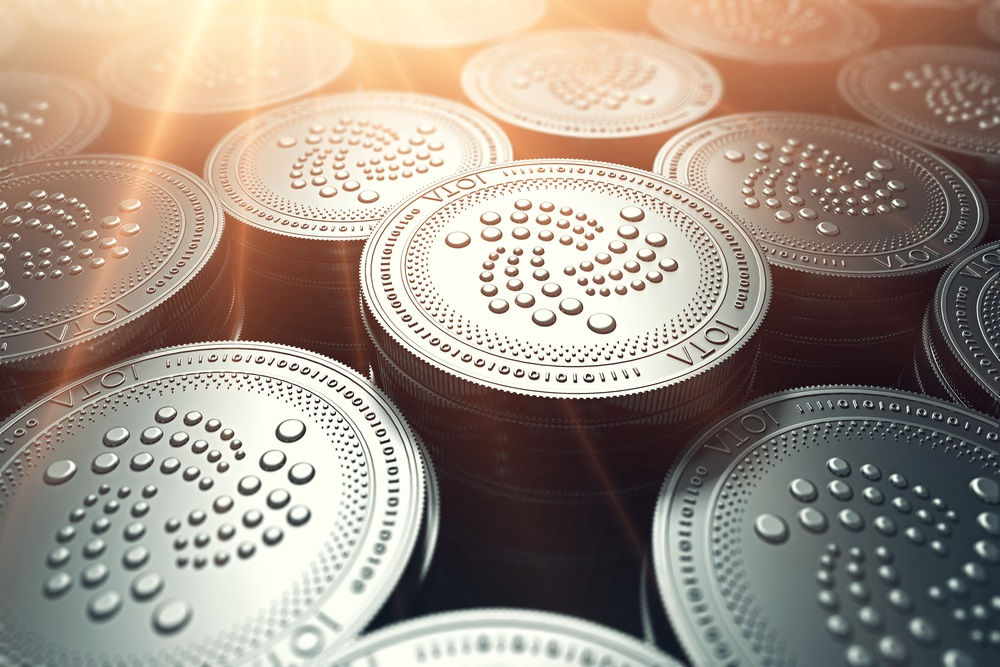 If you understand and go through the functionality of both, even you will agree that Tangle is indeed better than Blockchain. All the drawbacks and short-comings that Blockchain has, are removed and solved by Tangle. Currently in blockchain, the miners verify a transaction and those miners charge you some fees for the verification. For Bitcoin, it is around $7 per transaction, which is pretty high. With limited mining pools controlling a lot of Bitcoin, the system isn't exactly centralized. But with Tangle it is not so. In Tangle if you want to pay for a service or a product, or you want to make a transaction on the network, you will need to verify the previous two transactions. Hence, everyone is a miner in Tangle and for the service you are providing to the network, you do not have to pay any fees. That is how IOTA works completely free of cost, and IOTA coin might be in a dip right now, as of beginning of 2018, but it surely has a lot of potential to grow. Because of no fees, and no requirement of dedicated mining pools verifying the transactions 24/7, IOTA has a lot of potential to scale and cater to the requirements of increasing number of IOTA cryptocurrency transactions. IOTA started with a pre-mined fixed number of IOTA coins, and as there is no mining involved, so the number will remain constant.
IOTA Coin and its Uniqueness
IOTA Reddit defines IOTA coin as an enhancement in interoperability and scalability. It is a modular, open source and free protocol that will create a disruption in the world of cryptocurrencies in future. Tangle is indeed a revolutionary tech when compared to the traditional blockchain. Some notable features in IOTA are -
Unlike grouped in traditional blocks in Bitcoin, transactions in IOTA cryptocurrency are dynamic and all people participate in verifying them.
The most revolutionary thing in IOTA cryptocurrency that makes it different from all others is its free transactions. Charging no fees is indeed a big step towards FinTech future.
The market capitalization of IOTA coin in December 2017 was around $10 billion. It is quite less if you talk about the potential IOTA coin holds.
Mining IOTA-How are new coins created?
IOTA does not require mining, unlike Bitcoin and some other cryptos. Instead, the participants confirm the transactions of others. Anyone is qualified to use the platform to help in the creation of more IOTAs. If you want to remit funds using IOTA, you can also contribute to the network's success by confirming transactions.
For example, if Jack wants to send money to Jackeline, he must also confirm Steve and Sam's transactions. It increases the number of IOTA users and makes it more scalable. According to the IOTA team, this is an efficient proof of work mechanism.
Supply-How many coins are available, what if they run out?
At the time of writing, as per CoinMarketCap, 2,779 539,283 MIOTA are circulating in the marketplace, and this is the maximum supply. The IOTA price is 0.285708 USD. From these figures, the resultant market cap is 794 133, 301 USD.
Before starting to use MIOTA, consider whether it is inflationary or deflationary-based to avoid making costly mistakes. Technically, IOTA is an inflationary cryptocurrency. Its purchasing power has been increasing due to the relatively limited supply. Compare the 2 billion MIOTA and Bitcoin's 21 million coins. Given the high value of Bitcoin, this is a substantial amount of money.
The increase in value can make one think that IOTA is a deflationary-based currency. But if it were so, many people would have preferred to hold rather than spend or lend it. The tractions help to prevent the possibility of the token running out.
Decentralisation – What does it mean?
The term 'decentralisation' refers to peer-to-peer methods of transferring funds without the control of a central body. Virtual markets rely on cryptos like IOTA to function.
But the degree of decentralisation of various coins and tokens differ significantly.
The "coordinator" ensures that the platform remains centralised. All the users' funds on the platform are stored in one location and that increases security risks. The consensus mechanism is also in its early stages of development, and that leaves the core team with the authority to control the users' funds. However, the mechanism can provide the best degree of decentralisation as it gives all the users the power to participate in the transactions.
Like many other cryptos, IOTA is free from government regulation. You can trade IOTA or buy it from any part of the world, whether you have access to a credit card or not. Investing in IOTAs can help you to secure your money from destructive forces in the local marketplace.
IOTA as an Investment
From the market cap, you can see that IOTA features in the league of some of the largest cryptocurrencies. But that does not necessarily make it the best investment for you. It is not easy to tell which direction the price will move in the next few days.
If you are ready to take the risk, you can proceed. But only invest the amount that you can afford to lose.
Why should you invest?
The investment goals of different age groups tend to differ a lot. An investor should select IOTA as an investment keeping in mind the volatility associated with its price. Return on investments in IOTA will require a larger time frame since the cryptocurrency is still in its developing stage.
Price and volatility – Why is the price so volatile?
Volatility refers to the unpredictable fluctuation in the value of any currency. IOTA is highly volatile, and the constant speculation about price is one of the leading causes. During the onset of the COVID-19 pandemic, the worth of IOTA and other currencies dropped due to uncertainty. So, to be safe, be sure that your investment strategies reflect your goal and mitigate risks.
Where to buy IOTA
Purchasing IOTA is an art that requires you to choose a secure and reliable seller. With the right platform, you will minimize the chances of losing your investment. Here are a few exchanges where I have bought IOTA and had a great experience:
This social trading platform allows you to buy IOTA and many other cryptocurrencies remotely. You can also trade or invest in the platform. Whether you are buying Bitcoin, MIOTA, and any other leading crypto, they will serve you.
FXTB
ForexTB's site is available in numerous international languages. It also offers free education on the trading and investment techniques that can help you in learning to trade and can provide you with good returns. The broker complies with the requirements of many regulators and focuses on delivering exceptional customer experience.
Where to Store IOTA
Other than the exchange where you buy IOTA, your choice of wallets also increases your tokens' safety. You may need to consider using storage wallets that are affordable, secure and offer convenience.
What are wallets?
Digital wallets are storage software that enables you to manage, transfer, receive, or hold your digital assets. You need one that is suitable for your needs.
What types of wallets are available?
Here is a list of the top wallets:
Web wallet
Web wallets are the storage spaces that are found in brokerages and cryptocurrency exchanges. They are cheap and easy to access online. However, hackers can easily breach the security of such web wallets.
Mobile wallet
Mobile wallets, as the name suggests, are suitable for use on mobile devices. They are safer alternatives for people who make the best use of the in-built safety features like unlock code and security protocols. However, if an unreliable person gains full access to the device, you could lose access to your assets.
Some of the mobile wallets are:
IOTA wallet

Nelium

GUI IOTA wallet

Guarda wallet
Desktop Wallet
Desktop wallets are like mobile wallets, but you can only access them through your desktop. You can install 2FA and other protocols to make them more secure. But they can be inconvenient given that you can only access your desktop wallet securely on your computer.
Some of the best desktop wallets are:
Hardware Wallet
These are physical devices with specialized software that only connect to the internet whenever you are making a transfer. They are the most secure.
Here is one that supports IOTA:
Wallet Combinations
You can also get the most out of the wallets by using them together.
Here is a common combination that enhances security:
Storing your wallet on an exchange, the potential upside and downside
Storing your wallet on a crypto exchange can be the best option if convenience and affordability are what matters to you the most. However, due to the centralised structure, they are not ideal for storing large amounts of tokens. To mitigate the safety risk, consider using hardware wallets too.
Find out how to buy IOTA here.
Frequently Asked Questions
It adopted the Tangle technology that allows all users to participate in transactions and is cost-effective. Unlike IOTA, BTC uses costly blockchain technologies.

The crypto market is still young, and so the price of IOTA is not stable. The volatility can cause you a big loss if you are inexperienced.

Some fear that hackers can target it. You can boost the wallets' security by combining it with compatible wallets like Frost.

Speculations in the market can cause panic buying and selling and make the price unstable.

The low transaction fees and the lack of network delays make the IOTA network better than many other cryptocurrencies for supporting the IoT.
Alternative Cryptocurrencies