Icon Guide | Learn Everything About ICX
Iconic (ICON)
...
ICON is a Korean cryptocurrency that's been in development for the last three years. It was founded by the Dayli Financial Group, A Korean fintech company that's valued in the billions of dollars. They also own popular exchange Coinone. With smart contract functionality and an innovative consensus protocol that lets different blockchains exchange ICX as an intermediary currency. ICX is quickly earning its reputation as the Ethereum of Korea.
Icon ran an ICO which finished in September 2017 where they raised over 42.5 million dollars. The project aims to build a decentralised network that allows independent blockchain with different governance and tokens to interact with each other directly
What Is ICON?
ICON falls under the umbrella of the Dayli Finacial Group. They are one of the largest fintech companies in Korea valued at about 4 billion dollars. For the last three years they have been working with 3 major universities and skilled developers to create a blockchain they call theloop. Theloop is a Full Stack Self-Implementation Private Blockchain Solution, that can run Dapps and smart contracts, secured by a loopchain fault tolerance consensus protocol which is very similar to Byzantine Fault Tolerance.
How does ICON work?
ICON is a platform that communicates with theloop. It is kind of like a development kit for theloop that was designed to make it easier for any person, community, or entity to create their blockchain. Tokens on these blockchain can represent anything from US stocks to time shares in an apartment. The goal of ICON is to make it easy for groups to create different blockchains with different governance system and then they are all connected together on the loop. Or as ICON says in their
whitepaper
"Through ICON, communities can go beyond and be free from traditional economic system and promote frictionless value exchanges with other communities, eventually resulting in maximum total utility of society. ICON is not limited to the real world, but it directly connects and communicates with the crypto world creating the most robust network that can scale without limits." If ICON does what it says it is going to, we might live in a world where you could trade an Amazon gift card for a 470000th of a house. Or Imagine paying the rent in advertiser revenue that you collected from just being on the internet that week and watching ads. Hyperconnect the world. It is an ambitious project, where have they gotten with it? ICON's mainnet 1.0 launched on the 24th of January. The genesis block was mined and the expectant erc20 token holders engaged in a token swap receiving all their ICX. Similar to ether on the Ethereum network icx coin will be used to pay for computational power through transactions on icons blockchain. from an investor's point of view the more popular this network becomes and the more decentralized applications that run on the network the more scare ICON tokens become. ICON tokens also facilitate transactions between different blockchains through the DEX reserve (A decentralised exchange) How Does ICON Work? The Individual blockchains are referred to on the icon network as communities. C-Nodes build consensus and maintain these independent blockchains so each community can operate independently in accordance with its own rules and form its own consensus. The important takeaway is that ICON doesn't have control over these communities.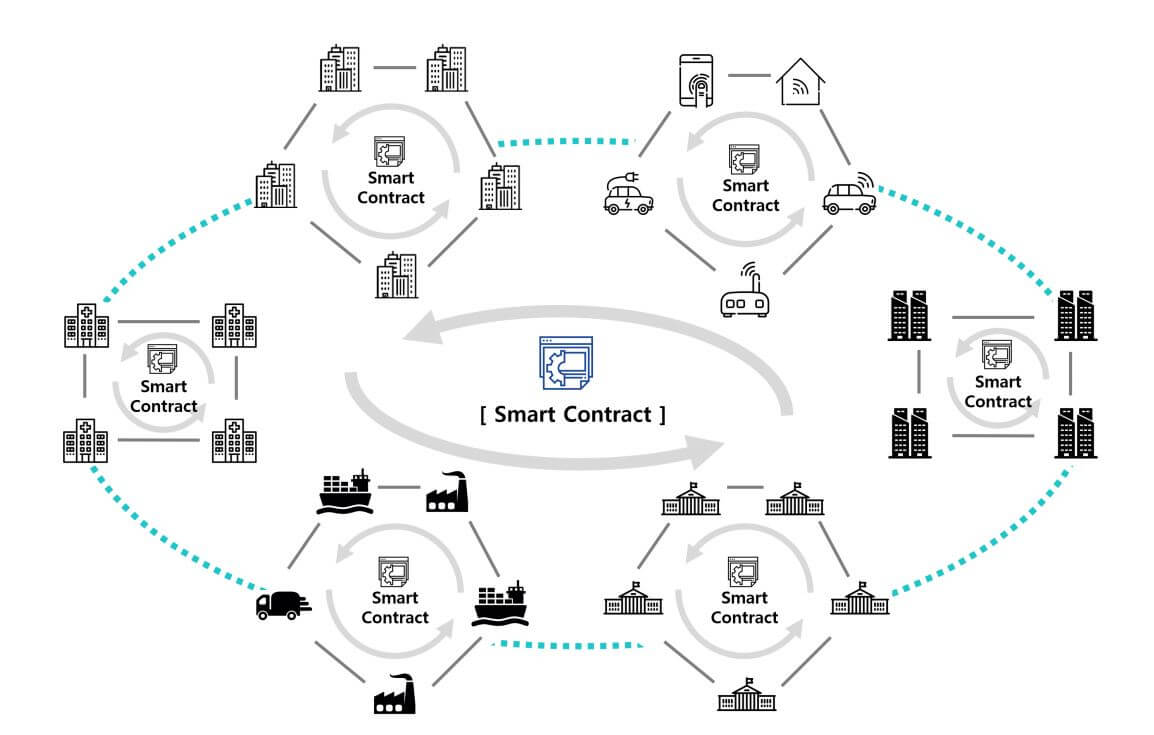 Nexus is a multi-channel blockchain that treats each community blockchain as a light client. Portal is a component that connects independent blockchain to Nexus, through a blockchain transmission protocol. I recommend reading the whitepaper to properly understand how this works, but the BTP sends transactions between light clients with something called a Notary channel. A notary channel processes the multiple channels coming in, from the light client outputs of each connected blockchain, and treats it as a single channel, which it can use to form a chain of notary channels.
"The block data with the transactions registered to Notary channel will then be transmitted to the Receiver blockchain via Portal. When the Receiver blockchain verifies the relevant block data, it validates the signature of each node based on the certificates of nodes from Notary channel. If two-thirds or more of the signatures are confirmed according to the Notary channel standards which follows the LFT consensus algorithm, the agreement will be confirmed and the requested transaction will be executed." When you think about it, it is just treating the lower level blockchains like nodes in a larger network. The whitepaper's claim that "ICON itself can be viewed as both a living organism and an ecosystem," isn't as out there as it first sounds.
Should I Invest in ICON?
ICON is an interchain blockchain. It will connect different blockchains built on the ICON platform and other completely independent cryptocurrencies such as Bitcoin, Ethereum, and Ripple through its decentralised exchange. There is a bit competition in this space. EtherDelta, OmiseGo, Waves, Stellar and Oasis, just to name a few, but I think people will still use ICON as an intermediary currency between other cryptos, especially since ICX isn't just for cryptocurrencies. Dapps, ICOs and community blockchains, can all run on the ICON network. While Ethereum struggles with scalability, there is a massive opportunity for cryptocurrencies like ICON to make up some ground. ICX coins can be used on the U-coin Dapp. It was developed by the ICX team for Korean Universities. While on the subject of partnerships. ICON has shown a convincing ability to form partnerships with large Korean companies, and that is sure to result in confidence driven short term pumps.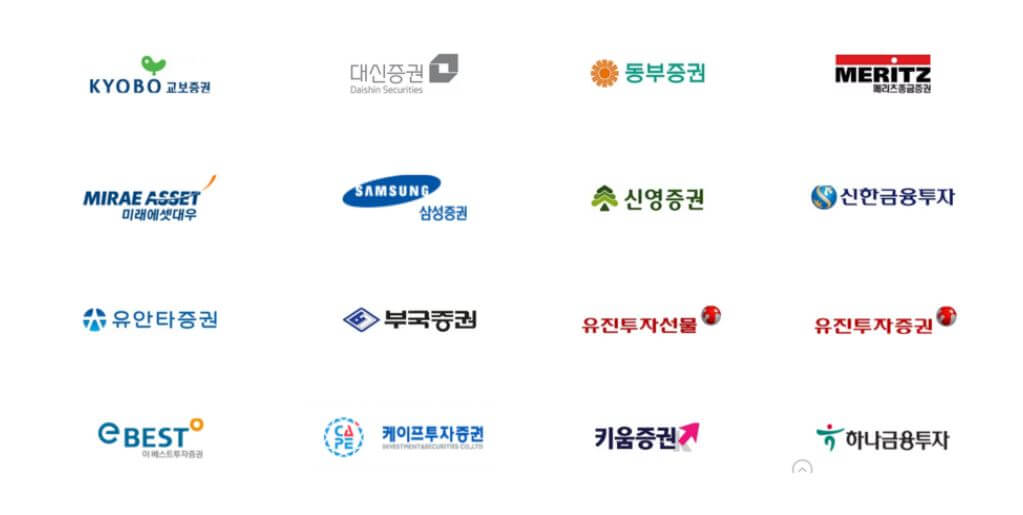 It was announced on Twitter in early September 2017 that Dayli financial group (the company behind ICON) had partnered with Ripple ICON signed an agreement with Woori one of the largest banks in Korea to create something like Tether but for the Korean Won. ICON's theloop backing potentially means that some or all of theloop's partners could use the network and create their own blockchains. With the main net already launched a pending decentralised exchange and wallet launch in the pipeline, ICON is fast tracked to climb into the top 20 and beyond. It has better fundamentals and technology than most top 10 coins, and a faction of the market cap. ICON still isn't listed on Bittrex. Most of the volume comes from a single exchange (Binance). I research a lot of altcoin and I genuinely see potential in ICON short term and long term.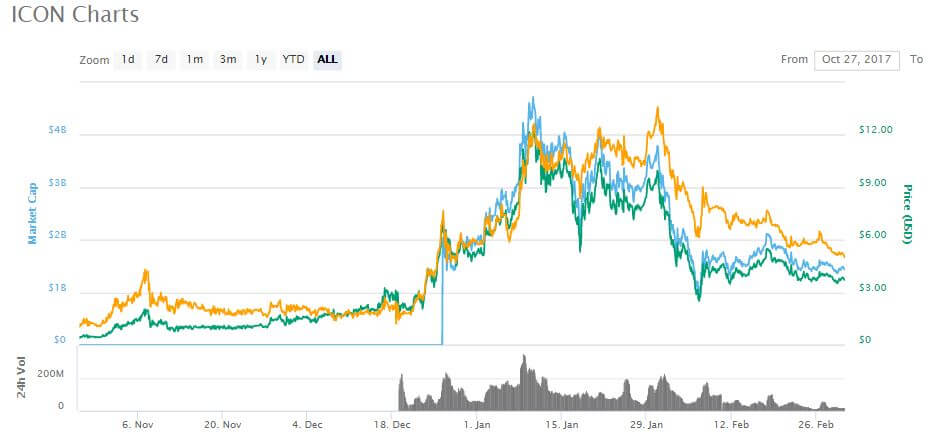 Hype and adoration aside, it's like Vitalik says " Cryptocurrencies are still a new and hyper-volatile asset class, and could drop to near-zero at any time. Don't put in more money than you can afford to lose. If you're trying to figure out where to store your life savings, traditional assets are still your safest bet." Team ICON is being developed by the ICON foundation. They are large team, for a cryptocurrency, with pages of engineers and developers who collectively have enough experience and talent to build a cryptocurrency of this magnitude. ICON falls under the umbrella of the Dayli Financial Group. They have over 600 employees and are one of the largest Fintech companies in the world. They have strong group of advisors with a lot of experience in development innovation and startups. The foundation council, is the inner circle of ICON. Most members were drawn from Dayli or theloop. Then there are two blockchain departments. One focusing on Technology, and another blockchain department focusing on business. There are too many team members to go through them all individually, but you should go to the Foundation's site and look into them yourself.
How to Invest In ICON?
It can be a little confusing navigating altcoin markets, and ICON is still a bit under the radar. The largest and most reputable exchange trading BTC/ICON is Binance. For more information on investing in ICON and a detailed run through of how to buy ICON, read Cointext's complete guide to buying ICON.
More about ICON
Alternative Cryptocurrencies