How to Mine Ethereum Classic- Step-by-Step Guide
Ethereum Classic (ETC)
...
Ethereum Classic (ETC) is a Proof of Work (PoW) cryptocurrency, which means it relies on mining for verifying transactions and maintaining network security. Miners earn rewards for dedicating hashing power to do this, with the use of GPUs making Ethereum Classic mining highly attractive to new miners.
Since mining ETC follows the same mining process as is common for other crypto networks; miners need almost similar setups to start mining. In this article, we will tell you everything you need to know about how to mine Ethereum Classic, including the type of hardware and software suitable for its new algorithm.
Our Quick Guide to Mine Ethereum Classic
Set up an Ethereum Classic Wallet
Miners need compatible wallets to receive their crypto rewards. There are plenty of wallets available for holding other digital assets like Ethereum, but that is not the case with Ethereum Classic. So, it would be best if you were to do some due diligence to choose the right ETC wallet. We have provided some suggestions towards the end of this guide.
Join a Mining Pool
You can opt for solo mining of Ethereum Classic, but the increased complexity of the process has seen it require significantly higher hash rates to mine. You, therefore, need to find a mining pool to increase your hashing power and thus chances of mining the block reward.
Start Mining
Once you set up your wallet and join a pool, you can start ETC mining. However, ensure you take a final check of your hardware and software. Confirm that you have stable internet connectivity, power supply backup and sufficient cooling for your machines. If everything is fine, you can start mining the coin.
Alternative Cryptocurrencies
Requirements-What do You Need to Start Mining Ethereum Classic Today?
The Ethereum Classic cryptocurrency shares the same mining concept as other Proof of Work coins. So, you need much the same software and hardware. Moreover, you require some mining knowledge and expertise. Let's see in detail all you need to start mining ETC today.
Popular Hardware and Mining Rigs for Ethereum Classic
ETC mining hardware requirements are quite low, with the protocol upgrade that adopted Etchash consensus making it more suited to GPU than the ASIC rigs.
If you manage to set up a decent mining rig, consisting of a powerful enough desktop, you can mine Ethereum Classic even at home.
But hardware is a critical component of Ethereum Classic, and your choice can determine whether you get the rewards or not. You need higher-end Nvidia graphics cards like the 1080i and 1080. Some miners use AMD GPUs. Nonetheless, they are less powerful and not ideal for Ethereum Classic.
In November 2020, Ethereum Classic underwent a hard fork via the Thanos upgrade. The rule change allowed for increased participation in the mining of ETC using GPUs, intending to increase security after a series of 51% attacks earlier in the year.
The upgrade specifically reduced the size of the DAG (Directed Acyclic Graph) file to under 4GB. These changes mean that now miners with 3GB and 4GB GPUs can effectively mine the coin's Ethash algorithm.
The good news for new miners is that ETC's network difficulty is relatively low. In a lay person's language, the process of finding new blocks requires much less computing power than robust networks like Bitcoin, Ethereum and Litecoin. So, miners using GPUs can mine Ethereum Classic mining at a relatively profitable rate compared to other graphics cards' mineable coins.
When it comes to GPU mining of ETC, AMD and NVIDIA are the most popular. However, the use of ASIC rigs is always a potential game-changer.
Here are the top 3 GPUs for mining the ETC chain:
1. AMD Radeon VII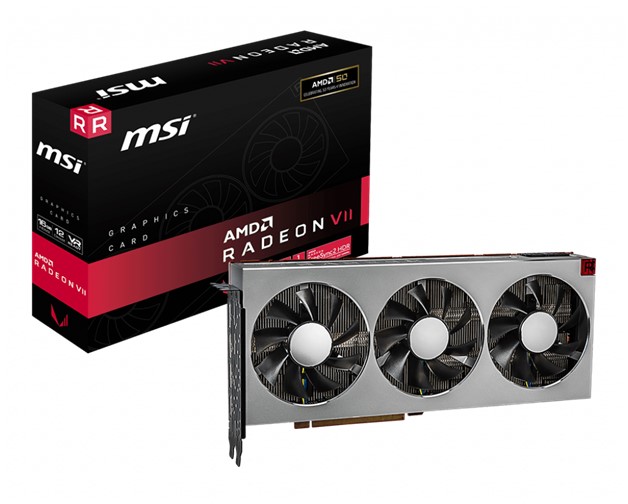 AMD Radeon VII. Source: MSI
The AMD Radeon VII is a leading video card for mining and tops at 104.6 MH/s hashrate. However, you need 300W in power to get the maximum efficiency ratio.
2. AMD RX 5700 XT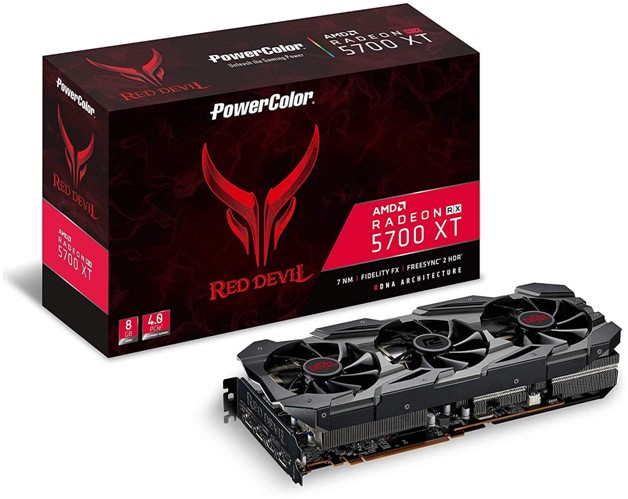 AMD RX 5700 XT. Source: Amazon
The AMD RX 5700 XT is another top GPU that packs 52 MH/s and consumes 105W. The RX 5700 XT offers one of the best hash rates to power ratio.
3. Nvidia RTX 3090
GeForce RTX 3090. Source: Amazon
Nvidia's RTX 3090 can max at 120 MH/s and consumes 300W. A rig set up of the GPU could comfortably see you contribute sizable hashing power to the pool and earn regular ETC.
Software
Miners use Ethereum Classic mining rigs to mine other cryptocurrencies, including Ethereum, which means they use the same software.
However, you should only download and install compatible mining software. Please remember that there is plenty of mining software online, but some of them cannot give you the best experience.
Moreover, it would help if you considered whether you require mobile or desktop software. For most miners, the mobile variety is the most suitable as it gives them the latitude to mine the coin from a wide variety of geographical locations.
Which software people use to mine Ethereum Classic
If you are looking for compatible and useful mining software, you have several options. However, Claymore Dual Ethereum miner is the most popular. You can find it on Bitcoin talk forums. As the name rightly suggests, it was initially developed for Ethereum mining. Nonetheless, due to the protocols' similarity, you can use it for Ethereum Classic too.
Moreover, miners can use the software with AMD and Nvidia GPUs. It comes with Linux and Windows versions and supports dual mining.
Ethminer is another popular ETC mining software that supports AMD and Nvidia cards. You can download the Linus or Windows version from Github.
Other popular software for ETHC are:
Can I Use My Personal Computer to Mine Ethereum Classic?
Yes, you can technically tweak your personal computer and use it to mine Ethereum Classic. This is especially so as ETC does not need you to have an ASIC mine to participate in mining.
The ETC project's objective has been to ensure the survival of the network and empowers all miners who can join in mining through its low hardware demands.
When the size of the DAG was reduced in 2020, miners with 3GB and 4GB graphics cards were able to rejoin the network. If you have a good PC, with a powerful processor, go ahead and try mining by improving it with a set of video cards.
Do some research on how to assemble a customized rig or you can have one made for you. If you choose the latter option, then you need a hard drive (SSD), power supply unit, and motherboard. Also find a way to cool the mining rig because even though it's a simple machine, it still generates enough heat to damage the devices.
But you should note the fact that even if the coin enjoys less network difficulty it doesn't make using a PC a practical option.
Moreover, when using your computer, you are likely not to have enough processing speed to compete with the miners who control most of the network's mining hash rate. This way, you are better placed to complete new blocks and get your rewards if you join a pool.
Technical Knowledge Required to Mine Ethereum Classic
Other than hardware and software requirements, miners' success depends on their technical knowledge. Once set to starting mining, evaluate whether you understand what you must do to get the rewards. Some of the critical technical issues that you must understand well are:
Mining algorithm: Consensus protocol (rules) that allow a network of miners to agree on the validity of transactions in a block. Ethereum Classic changed its mining algorithm in November 2020 from Ethash to Etchash. It meant miners can no longer use Ethash ASICs or rent hashing power from Nicehash to mine ETC.
Hash rate: The hash rate of ETC reflects the performance of the mining hardware in the network. As of the time of researching and writing this article, the network's hash rate is 7.70 TH/S.
It is measured in hashes per second (h/s).
The 'hash' refers to the solution.
1 Th/s is equal to 1 trillion h/s.
When we talk about a 'solution,' we refer to the result you gain after one software operation cycle. For example, since the Nvidia 1070 Ti graphics card has a 31 MH/s hash rate, it calculates 31 000,000 solutions per second. In simpler terms, it solves a hash function 31 million times within a single second.
Remember, all miners worldwide are working hard to find a block that can solve a particular hash function at every given time. Once one gets the solution, the network changes the problem, and miners begin searching for a new solution.
Mining difficulty: This is a measure of how complex or difficult it is to mine a block on the network. The more miners join the Ethereum Classic network, the more difficult it is to calculate the hash function and solve a block for a reward. This relates to the increase and decrease in hash rate.
Whenever the number of miners on the network increases, the hash rate increases too. In effect, the network's difficulty increases.
The same happens when the number of miners drops—the hash rate decreases. As a result, the network difficulty drops.
Mining reward: This refers to the financial incentive that miners get to create new blocks. Once ETC reached 10 million blocks in 2020, it reduced the reward from 4 coins to 3.2 coins. As per WCIP 1017, the network is obligated to reduce block rewards by 20% for each era (every 5 million blocks).
Block: It refers to a batch of transactions that miners confirm and then is added to a public ledger where they increase the blockchain's size.
Joining an Ethereum Classic Mining Pool
You need to join an Ethereum Classic mining pool if you lack the capital required to compete with established miners. These pools or farms' main goal is to generate more income and take advantage of combining hashing power to mine regularly. You only need to establish the reputation of the pool and then join. Once you create and configure your settings, you are good to go.
Alternatively, you could look to cloud mining as a way to mine ETC without buying hardware or running the mining operation yourself. A cloud mining service will rent you hash rate at a fee and mine crypto for you.
Often, entities that offer this service have several farms scattered across the world, and they rely on several powerful mining machines and devices designed to deliver the highest hash power possible. So, a good pool can guarantee you regular ETC.
The pros and cons of joining an Ethereum Classic Mining Pool
Pros
No expertise required: No need for extensive knowledge of ETC, GPUs, or cryptocurrency protocols.
Easy to start: Once you create your account and pay your fees, you can expect to start earning.
Affordable: No need to purchase any hardware or worry about updating the fleet.
Cons
Risk of scams: You might fall victim to a disreputable cloud mining provider.
No control over your investment.
Top mining pools for Ethereum classic
The largest ETC pool is Ethermine, with 34% of the total hash rate and over 4,800 miners.
Some other top ETC pools are:
F2pool
MiningPoolHub
2Miners
Nanopool
How Profitable is Mining Ethereum Classic?
Like any other investment, ETC mining comes with lots of risks. The coin's volatility is one of the factors that may have a significant influence on how much you earn.
Your decision to join a mining pool or buy the needed hardware determines how much you can make. Remember, you need to break even within a few months of after years, depending on your decision.
Other essential factors to consider before opting for ETC mining are:
Mining pool fee
Power costs
Hardware cost
ETC price
Taxation and regulatory requirements
The time you should expect returns on your investment will depend on the above factors. So, it's upon you to choose a mining method that gives you the best possible profit scenario.
Just to give you a snippet of it, as of March 2021, the average profitability rate when mining ETC is $0.0279 for 1 MH/s per day. If you had 100MH/s, then expect to reap about $2.79 per day. Take your rig's hash rate and calculate how much you expect to earn, then compare it with the regularity of your pool finding a block for a reward. If your hashing power is 2% of the pool, you can make out how much you will earn in a day, week, month or year.
I've Already Mined Ethereum Classic, What Now?
Now you have completed the most challenging part. If you can mine your coins successfully, you are more than able to use them well. Nevertheless, you still need to do due diligence here. You can use your coins to buy something that you need. If you are business-minded, there are other things that you can do:
Sell your ETC to make more profit
Hold in your wallet
Selling Ethereum Classic
If you want to sell your ETC, you can use a cryptocurrency exchange. Create an account and send the funds to the service. They will then pay you for your coins as per your agreement. In most cases, you get this minus a small service fee.
When opening the account, you should remember to follow the exchange's rules and provide all the required pieces of information or documents. When calculating your profits, you should remember to account for the service fee.
Please note that you should not use the exchange as your crypto wallet, especially if you have a lot of funds. Hacks usually target hot wallets, and you don't want to lose the funds you have mined.
Alternatively, if you choose, you can find a buyer on your Ethereum classic peer-to-peer platform. Ensure that the P2P platform is reputable and has a reliable escrow service.
Before selling, you should consider the timing since the coin's value can fluctuate significantly without notice.
Saving Ethereum Classic Coins in a Secure Wallet for the Long Run
"Hodling" your coins for an extended period could help you to take advantage of significant fluctuations in the market. In this case, you ignore minor volatility, as you anticipate making considerable profits in the future. If this is what you want, be sure you store the coins in a secure wallet to avoid security breaches.
Here are the top recommended ETC wallets:
Most Popular
Min. Deposit
$10
Promotion
Award-winning Cryptocurrency trading platform
14 Cryptoassets available to invest in
Payment Methods:
Bank Transfer, Wire Transfer
Full Regulations:
CySEC, FCA
Cryptoasset investing is unregulated in most EU countries and the UK. No consumer protection. Your capital is at risk. CFD crypto trading is unavailable for clients residing in the UK and US.
Min. Deposit
$1
Promotion
The worlds most popular hardware wallet
Buy, Manage and Secure your crypto in one place
Compatible with over 100+ cryptocurrencies
Payment Methods:
BitPay, Credit Card
The worlds most popular hardware wallet
Buy, Manage and Secure your crypto in one place
Compatible with over 100+ cryptocurrencies
Payment Methods:
BitPay, Credit Card, PayPal
Frequently Asked Questions
Yes, Ethereum Classic is a Proof of Work coin, meaning you can mine it at any time.

No, ETC developers and the community have not shown any desire so far to switch to PoS like Ethereum (ETH).

A fee that the mining pool charges new miners. It goes towards pool maintenance. Most mining pools charge 1-2%, but you should check with your pool to be sure what you should pay.

Yes, the system upgrade allowed for use of 3GB cards after a decrease in the size of the DAG.

The current hash rate is at 7.70 TH/s. This figure reflects the overall miners' performance in the Ethereum classic network.