Ethereum Classic Guide | Learn Everything About ETC
Ethereum Classic (ETC)
...
Ethereum Classic follows the original network of the Ethereum (ETH) blockchain before the split that created two different blockchains in 2016. Right from the beginning, the Ethereum Classic team and community have maintained that "Code is Law," describing the inherent immutability of the blockchain.
Despite a shaky ride since the hard fork, ETC has continued to grow, guided by the principle of decentralization. In the grand scheme of things, Ethereum Classic wants to become a highly scalable payments network, supporting smart contracts and decentralized applications (dApps).
What is Ethereum Classic (ETC)?
Ethereum Classic is a public blockchain network and cryptocurrency platform created after the original Ethereum blockchain split into two. Like the splinter chain Ethereum (ETH), it supports smart contracts and dApps. No central authority has control over the chain.
The native token on the platform is Ethereum Classic (ETC), which powers the network operations as gas and fees. ETC also serves as a store value and helps in settling transactions, which makes it possible for users/holders to send, receive, or make payments using the coin.
Ethereum Classic uses 'Gas' as an internal unit of value and it is measured in a unit called Wei. 1 unit of ETC is equivalent to 1018 Wei.
Is Ethereum Classic a type of money?
Yes, you can use Ethereum Classic as a type of money. The cryptocurrency has all the characteristics that allow it to be used as a medium of exchange or as a payment method. That explains the increased adoption across industries that now accept ETC as money for goods and services.
Is it legally recognised?
Ethereum Classic is available for purchase and trading across multiple jurisdictions across the world, including in some countries that legally recognise digital assets. However, there is no official legal status for the ETC, in the same way; the United States Securities and Exchanges (SEC) have for Bitcoin and Ethereum (ETH).
Although one might argue that what applies to Ethereum should also hold true when it comes to Ethereum Classic, there remains the possibility that the SEC could look at it otherwise. Furthermore, the regulatory space is still evolving and a lot might change to affect the legality of Ethereum Classic, the native ETC, and the tokens and products built on top of its blockchain.
What do people use Ethereum Classic for?
Ethereum Classic is a platform for developers to create decentralized applications, including games and other protocols that cater to everyday life use cases. You can also buy ETC tokens to use as "gas" on the network, while people can also use the tokens for speculative trading and as a store of value.
What merchants accept ETC?
Ethereum Classic is widely accepted and used by merchants across the globe, with a growing base of developers, investors, and businesses. The interoperability between it and Ethereum is opening it up for more adoption.
ETC is accepted across more than 1200 shops, markets, internet services, gaming platforms, cryptocurrency businesses, and tourism and travel sectors. Some of the top companies and businesses that accept ETC are:
Mineshop is an Ireland-based computer company. The company whose offices are in Dundalk accepts payments with Ethereum Classic.
This online shop for stone bracelets and other crafted items is based in Spain and allows visitors to pay in cryptocurrency.
Use Ethereum Classic and many other digital assets to buy or pay for gift cards at bidali.com.
Crypto Games is an online gambling site for games such as dice, blackjack, and slots. It accepts crypto payments including ETC.
Cyprus based betting company 1XBET accepts crypto payments for a wide range of betting services.
Pay with Ethereum Classic at this Software development firm.
COIN.HOST is a cloud hosting service that has been in operation since 2011 and serves more than 20,000 clients across the globe.
Snel is a hosting and cloud domain provider that has expanded exponentially over the past few years. The company accepts ETC among other cryptocurrencies.
The Technology Behind Ethereum Classic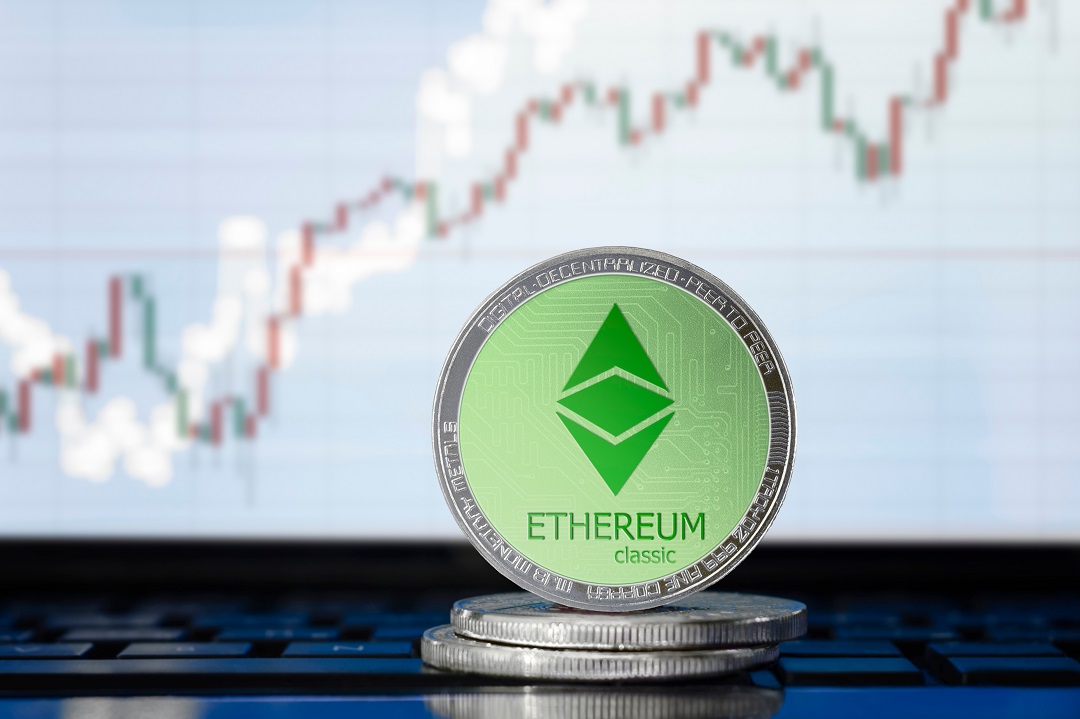 Ethereum Classic is a Turing-complete programmable smart contracts platform that allows developers to create and run decentralized applications as well as issue new blockchain-based cryptocurrencies.
The blockchain network relies on virtual machines to support its smart contract capabilities and features SputnikVM, an optimized virtual machine that improves on the Ethereum Virtual Machine for low-powered devices.
The blockchain also features a node client dubbed Mantis, proof-of-authority (PoA) sidechains, and the Emerald toolkit. The main programming language is Solidity, which is the same language that is used on Ethereum for writing smart contracts, creating dApps, and enabling IoT operations.
How it all started – The history of Ethereum Classic
The Ethereum Classic blockchain is the original version of Ethereum that was launched in 2015. Vitalik Buterin co-founded the platform along with prominent crypto figures such as Dr Gavin Wood, Mihai Alisie, Amir Chetrit, Joseph Lubin, Charles Hoskinson, Anthony Di Iorio, and Jeffrey Wilke.
In June 2016, hackers compromised the DAO stealing around $60 million worth of ETH. The proposal to fix the problem, including minting new coins to compensate victims, proved to be controversial. A small group of users and developers opposed the move and on July 20, 2016, the Ethereum community decided the best way forward was to implement a hard fork.
The split created Ethereum, which followed the new chain, and Ethereum Classic that soldiered on with the original protocol- untampered with and with the DAO theft record intact. Vitalik Buterin and most of the big shot developers left to work on ETH.
Ethereum Classic undertook a different technical approach, including addressing its monetary policy and pursuing the philosophy of blockchain immutability. The anonymous developer Arvicco is seen as the person who pushed most for Ethereum Classic (ETC).
Since 2017, the blockchain has had four major development milestones. In January 2017, the community voted to delay the "difficulty bomb" through the Diehard Upgrade. In December 2017, the community adopted ECIP-1017 put forward by Matt Mazur that ushered in a new monetary policy at block 5,000,000.
The Atlantis Upgrade in September 2019 introduced the Byzantium protocol that is set to make Ethereum Classic and Ethereum more interoperable. In January 2020, Arghata activated at block 9,573,000 which is an upgrade meant to enhance the interoperability between Ethereum and ETC.
The Creation of Ethereum Classic
Ethereum is not just a currency, but a platform. Just like one needs Chrome or Firefox (web browser) to access internet, similarly you need Ethereum platform to construct decentralized applications. It works on smart contracts, which is something that enforces legalization of a contract in the cryptocurrency eco-system. In the year 2015, Decentralized Autonomous Organization (DAO) was formed that aimed to revolutionize and change Ethereum forever. They aimed at opening a distributed venture capital fund to provide monetary aid to all those who intended to develop applications on this platform, but a hack that took away millions of dollars, worth of Ethereum, changed the history forever, as from that moment onward, Ethereum Classic came into existence, after the Ethereum Classic fork was conducted.
A hard fork splits the network into two, but simultaneously requires all users to upgrade. It is like an iPhone update, but then, it is not backward compatible, hence either all users must update, or some may opt to leave the network. And that is what exactly happened in the case of Ethereum and Ethereum Classic. ETH vs ETC or Ethereum vs Ethereum classic has always been a debatable matter since the conception of the cryptocurrency. Ethereum classic miners and communities that opposed the fork, decided to stick to the original Ethereum, and changed the name to Ethereum Classic (ETC), while those who were in favour of the fork, switched to Ethereum. Ethereum Classic news speculates that this platform has a long way to go.
Mining Ethereum Classic – How are new coins created?
Ethereum Classic is a proof of work network, which means that it utilizes a process called mining to create new coins. The mining algorithm used on the network is Ethash which differs from Bitcoin's SHA-256 miners that can use Graphical Processing Units (GPUs) to mine transaction blocks.
Mining rewards reduce by 20% after every 5 million blocks; with the last block reward reduction cutting it from 4 ETC per block to 3.2 ETC. Apart from mining rewards, Ethereum Classic miners earn ETC from transaction fees, where block confirmation happens roughly every 13 seconds.
Supply – How many coins are available, what if they run out?
Ethereum Classic is a deflationary currency whose monetary policy features a finite supply.
Adopting a deflationary monetary policy means that Ethereum Classic follows a diminishing coin supply, as opposed to an inflationary model that has no cap on maximum supply. As per the ECIP-1017, supply is capped at 210 million ETC coins, with the expectation that the maximum coin supply will not exceed 230 million.
At the time of writing, the circulating supply is 116,313,299 ETC.
The project proponents point to the deflationary model as a reason that ETC can be used as a store of value and scarcity can also help to push the Ethereum Classic price in the long term.
Decentralisation – What does it mean?
Ethereum Classic is a decentralised blockchain network, which means that there is no central point of authority that controls the blockchain. In the blockchain, decentralization is achieved via consensus algorithms, and the proof-of-work (PoW) used on Ethereum Classic makes it much more decentralised than many other networks.
Ethereum Classic as an Investment
The cryptocurrency market is still young and decisions to invest in digital assets like ETC should be made with the knowledge that there are risks involved. Ethereum Classic does not have as many developers as Ethereum.
However, network parity between the two gives developers a scalable platform on top of which to build decentralised products. Also, a fixed coin supply means that the rarer ETC becomes, low supply and high demand will result in price appreciation.
Why should you invest?
For most people, investing allows them to grow their financial base, use investment assets as a hedge against inflation, or be a part of a community. Basically, investing in ETC allows you to hold Ethereum Classic tokens and earn from them if the price appreciates.
But before you decide on buying any given cryptocurrency, carry out due diligence and focus on investment strategies that offer chances of success rather than losses. In any case, investing is still risky and you should not put money set aside for emergency use into crypto.
Price and volatility – Why is the price so volatile?
Price volatility is common with all high-risk assets, including digital assets. As with Bitcoin and any other crypto asset, ETC is a very volatile asset that has historically experienced major price swings.
Digital assets are more of speculative investment tools and prices tend to rise and fall to reflect market sentiment. For example, listing a certain coin or delisting it from an exchange can see its price spike or crash. Sometimes geopolitical events and other external factors also contribute to price crashes and rallies, with experienced traders making full use of such opportunities.
Where to Buy Ethereum Classic
Ethereum Classic is one of the most popular cryptocurrencies in the market and is available for purchase across major trading platforms and brokerage firms.
It means buying Ethereum Classic is not complicated. However, before you buy any crypto, carry out some due diligence. Do not use a platform with questionable teams or one whose users have complained via public forums like Reddit or Telegram.
Here are three best places to buy Ethereum Classic (ETC).
eToro is one of the best places to buy ETC. Using this social trading platform allows you to buy and trade ETC and several other cryptocurrencies alongside traditional stocks and exchange-traded funds.
One of eToro's biggest pull is its advanced trading features that attract most beginners because of its "copy trading" offering.
Here you can not only buy and sell ETC CFDs, but also all the other cryptocurrencies including BTC and ETH CFDs.
FXTB
Buy Ethereum Classic on FXTB, a Cyprus-registered platform whose parent company Forex TB Limited has a great reputation in the trading market. The advantage that FXTB offers to new investors is the option to try out their trading strategies before applying them in live trades. You can then be sure that you are using a regulated platform, but also learn to trade via a beginner-friendly demo account.
Where to Store Ethereum Classic
Have you purchased ETC tokens at a crypto exchange and are wondering where to best store them? Are you looking for a secure Ethereum Classic wallet?
The type of wallet you choose will depend on the level of security you want for your coins, as well as other features such as convenience and ease-of-use.
What are wallets?
A wallet for cryptocurrencies is an application, software, program, or device that allows you to receive, send, and store tokens.
What types of wallets are available?
Before you choose where to store your Ethereum Classic, remember that there are different types of wallets in the market. Although wallets can generally be classed into hot or cold storage or centralized and decentralized, the basic types include:
Web Wallet
Web wallets or online wallets are provided by exchanges and broker platforms for crypto storage. Its main advantage is its ease of access, meaning you can buy/sell or trade ETC from anywhere and anytime as long as you have access to internet connectivity. The main drawback, however, is their low-security level, especially if a third party holds your wallet keys. Threats from hackers also make use of web wallets not so ideal for holding ETC for an extended period of time.
Mobile Wallet
Wallets designed for use on mobile devices and the go. They provide extra security options, including your phones unlock code and other security options that add to the safety of your assets. However, you must ensure that your mobile device does not fall into the wrong hands.
Examples of mobile wallets for storing ETC include:
Guarda wallet

Abra wallet

Cobo

Trust wallet

Atomic wallet
Desktop Wallet
A desktop wallet as the name suggests is a program that you can download and use on your desktop. Although the wallet provides a lot more security than online wallets, especially with two-factor authentication (2FA), it is advisable not to store your seed phrase on the device.
Top desktop wallets for ETC include:
Guarda wallet

Jaxx Liberty

Atomic

Coinomi

Emerald wallet
Hardware Wallet
Hardware wallets offer the highest level of security for crypto storage. They offer cold storage access and come in USB-like devices. These wallets are highly encrypted.
You have access to a recovery seed to unlock your wallet if you happen to lose the device or it is damaged.
The best hardware wallets for you Ethereum Classic (ETC) are:
Ledger Nano

Parity Signer

SafePal
Wallet Combinations
Wallet combinations allow you to integrate two different types of wallets for convenience and security. For instance, you can combine Coinomi with hardware wallets like Trezor or Ledger Nano.
Storing your wallet on an exchange, the potential upside, and downside
If you have purchased Ethereum Classic or other digital assets, one of the very first options of storing the crypto is on the exchange. Storing ETC on an exchange allows you quick access to the funds and you can therefore execute trades faster compared to hardware wallets where you need to move assets on an exchange first before trading them.
But keeping your assets on a trading platform isn't, and will never be a good idea. If you are asking why this is the case, think of all the potential threats posed to your funds in an internet age where security breaches are becoming an everyday affair.
Also, exchanges can shut down anytime, putting your cryptocurrencies at risk especially if you use a little known platform. These risks don't crop up with the use of cold storage or offline devices.
Frequently Asked Questions
The simplest answer is that the Ethereum Classic fork occurred over an ideological dispute among the Ethereum network over a DAO attack.

Like most other crypto assets, ETC offers an investment opportunity for day traders as well as long term holders who are betting on its price increase in the future.

Both coins offer smart contracts and dApp capability, but Ethereum has far more developers and users than ETC.

Yes. Malicious players have on multiple occasions compromised the network but that hasn't put the team down and enhancements are in place to bolster network security by sending 51% attacks on the ethereum classic network.

Yes, you can earn good money mining ETC if you have the right mining equipment or if you join a mining pool.
Alternative Cryptocurrencies