How to Buy Eos (EOS) - A Beginner's Guide
EOS (EOS)
...
Built on EOSIO open-source software, the EOS public blockchain is a leading Layer 1, or Web3, platform upon which developers can build decentralised apps (DApps) and ecosystems that have real world uses.
When the EOSIO ecosystem made its entry into the market, its goal was to simplify the integration and programming of smart contracts. But perhaps the most remarkable aspect of the EOSIO platform is its ability to virtually eliminate all transaction fees. This is possible because of the unique manner in which it is structured. 
In addition, the platform is highly scalable. When it comes to transactions speeds, for example, EOSIO has been shown to outperform the likes of Visa. This is one of the core reasons EOS is seen as the ideal environment for many DApp developers.
dApps refer to protocols that function across decentralised networks, e.g., TOR and blockchains. What makes these dApps different from the older centralised apps is that dApps don't need any centralised support to operate. Rather, they rely on specific standards to facilitate interoperability, offering users a more inclusive approach to the market. Today, the open source software has undergone a host of upgrades and stands as a platform where businesses can "rapidly build and deploy high-performance and high-security blockchain-based applications.
What is EOS?
Over the years, a variety of cryptocurrencies have been introduced in the market, providing a new way for people to do business. The use case of one cryptocurrency can significantly differ with that of another. It's the reason it's important to understand the features and functions of EOS before investing in it or participating in its network.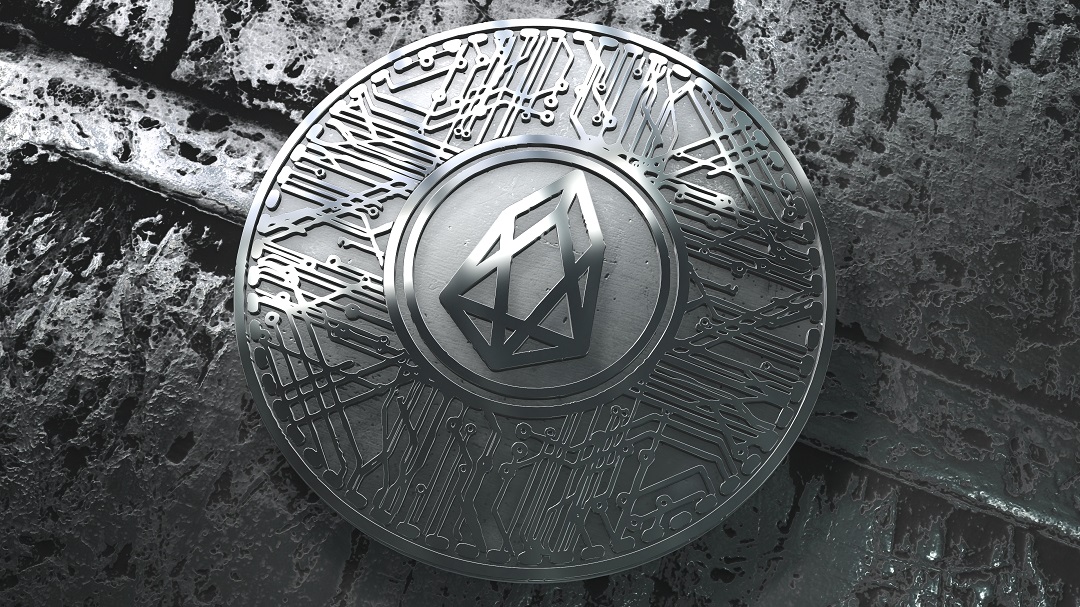 EOS refers to a decentralised, block-chain based system that enables people to develop, host, and execute commercial-scale dApps on its platform. At the moment, there's no official full form for EOS. The creators of this platform have not formally defined it yet.
What Are EOS Smart Contracts and DPOS?
Smart contracts were initially made popular by Ethereum. Taking this as a base, EOS smart contracts allow two parties to complete a transaction autonomously without outside intervention. Put simply, EOS smart contracts define a set of rules and obligations that must be filled before a transaction is processed. Assuming both parties complete their side of the deal, the contract is fulfilled and the transaction, whatever it may be, is authorised. Finally, all contracts are executed on EOSIO blockchain nodes, which means a record of each transaction is available for public viewing. In tandem with smart contracts, EOS uses a Delegated Proof of Stake (DPOS) consensus system to secure the network, prevent centralisation and process blocks. A solution to the perceived problems with Proof of Work (POW) used in Bitcoin (BTC) and Proof of Stake (POS), EOS DPOS works on a democratic voting system. Without going too far into the details, a certain number of witnesses (delegates) are voted into power by the EOS community. These block producers are then responsible for processing EOS transactions for which they receive a reward. However, the status of a block producer is never certain. If they underperform, they can be fired. Therefore, the onus is on producers to maintain high standards. What's more, EOS DPOS also allows for more transactions to be processed per second. Because the system is less confined, EOS can outperform Bitcoin, Ethereum and other major blockchains in terms of processing power. This is one of its key selling points as it allows developers to create dApps that can be used on a mass scale.
Does the Name "EOS" Have a Meaning?
In Greek mythology, Eos was the goddess of the dawn who rose from Oceanus to stand alongside her brother, Helios, the god of the sun. In this sense, EOS can be taken to mean a cryptocurrency that signals the dawn of a new era. More commonly, EOS has been taken to mean Ethereum Operating System. However, since the release of EOSIO, this colloquialism no longer applies.
Is EOS a type of money?
One thing that differentiates different cryptocurrencies is that not all of them can be used as money. For instance, some cryptocurrencies are utility tokens, while some can only be used within the network.
The EOS ecosystem has two main elements:
EOS.IO is similar to the OS of a computer. The platform controls and manages the blockchain network of EOS. This utilises the blockchain architecture built to facilitate the horizontal and scaling of dApps. The EOS token refers to the cryptocurrency for the EOS network.
As a developer, you only need to have EOS coins to become eligible to build dApps and use resources within the network. If you have EOS tokens and aren't running any apps, you may opt to rent or allocate your bandwidth to other users who may need it.
Is it legally recognised?
While cryptocurrencies have been around for over a decade, their legal status is still unclear. Different jurisdictions define cryptocurrency in different ways. Are they an asset, property, product, or money? Should they be strictly regulated or freely traded?
With no clear answer forthcoming, governments across the world continue to issue legal acts to regulate the crypto market. Currently, it's safe to assume that it's not illegal in countries where it is available.
What do people use EOS for?
Many beginners in the world of cryptocurrency know little regarding how they are actually used. EOS supports every functionality required to enable individuals and businesses to develop blockchain-based apps in the same way as web-based apps are created.
This includes providing safe access, authentication, data hosting, permissions, and user management and communication between the dApps and the internet.
EOS is also fully supported by an interface development web-toolkit. This makes it a complete offering for smooth app development.
With EOS, one can send, receive, or hold funds between wallets. Thus, EOS is a great payment system since you can transfer funds to anyone across the globe for free and in seconds.
What merchants accept EOS?
At the moment, numerous merchants accept EOS coins. These include:
Bidali
Bidali sells gift cards and accepts payment through EOS.
BC Game
BC. Game refers to a casino that accepts multiple cryptocurrencies, including EOS.
The Technology Behind EOS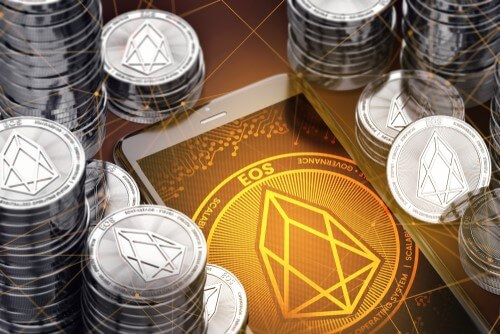 The entire cryptocurrency universe is driven by technology. Solutions and innovations in one particular cryptocurrency can differ significantly from that of another. EOS is driven by blockchain technology, which uses decentralisation and cryptographic hashing to make the history of a digital assent transparent and unalterable.
How it all started – The history of EOS
The issuance of EOS whitepaper goes back to 2017. EOS developers explained in the white paper that they planned to introduce a dApp development platform that could process thousands of transactions per second. The developers also stated that they intended EOS to become the premier OS for decentralised apps.
The release of EOS itself came the following year, on June 1, 2018. EOS would take a different approach to the crypto market. The software had a record-breaking ICO (initial coin offering) that lasted a year from June 26, 2017. A massive one billion tokens were distributed as ERC-20 tokens by Block.one during the launch year after the launch of EOS.
Because the EOS.IO blockchain didn't exist at the time, EOS developers issued tokens on the Ethereum blockchain to raise money. The strategy was hugely successful with EOS securing more than $4 billion during the event. These funds helped in the completion of the EOS blockchain and ecosystem that we know today.
EOS is the property of Block.one organisation. The coin was launched by Dan Larimer, who also founded other popular platforms such as Steem and Bitshares.
Under the business name Block.one, CEO Brendan Blumer and chief technical officer Dan Larimer are the two men behind EOS coin.
Mining EOS – How are new coins created?
EOS doesn't have a mining concept. The system has block producers whose role is to generate the required number of blocks at a time. These producers are rewarded by new EOS tokens for every new block they produce.
Block producers can publish the desired figure for the fees they expect. The number of tokens that get created in the process is usually calculated based on the median value of the expected fees that are published by all block producers.
There's a mechanism within the system to cap producer awards so that the annual increase in annual supply doesn't exceed 5% of the tokens in circulation.
Supply – How many coins are available, what if they run out?
At the time of writing, EOS is ranked 10th among all other cryptocurrencies worldwide. The current price of a token is $13.24. For those looking to invest in the coin, there are 625,462,477 EOS in circulation at the time of writing. Consequently, there little chance that the coin will run out of supply any time soon.
Decentralisation – What does it mean?
Decentralisation refers to the process of dispersing and distributing power away from a central authority. The vast majority of government and financial systems are centralised, with a single highest authority that manages them. This authority is usually a state apparatus or a central bank. There are many disadvantages to this approach.
The most crucial drawback with a centralised system is that any malfunction at the top of the authority will inevitably have an adverse effect on the entire system, whether the malfunction was intentional or not.
Crypto is designed as a decentralised alternative to the fiat currencies issued by governments. Therefore, EOS does not have a single point of failure. This makes the coin more efficient, democratic, and resilient.
Blockchain technology is the driving force for decentralisation. It offers every user the chance to become part of the network's numerous payment processors.
Pros and Cons of the EOS Coin
EOS Pros
Highly scalable and capable of more transactions per second than Bitcoin, Ethereum and other major blockchains.
No transaction fees means it's cheaper (and, therefore, more appealing) for developers to host dApps on EOS compared to other decentralised blockchains.
EOSIO uses parallel processing, which means it can process transitions faster and more efficiently than many of its peers.
EOS Cons
Like real life, voting has its flaws. If there is a low voter turnout, the elected block producers may not be truly representative of the best available candidates.
In tandem with the above point, there are only 21 block producers at any one time. This is a low number and raises concerns with regards to centralisation, especially if the voting process is effective.
Despite having the edge on Ethereum in a number of departments, EOS is still a relative minnow compared to its more established peer. In the short-term, this could hinder its ability to attract dApp developers and, therefore, grow.
Similar Cryptocurrencies
The most obvious alternative to EOS is ETH. However, as the smart contract platforms and dApps are all the rage right now, competitors such as NEO Coin, Stellar Lumens, IOTA (MIOTA) and Monero (XMR) are viable alternatives.
EOS as an Investment
In recent years, more investors have taken great interest in EOS, and for good reason.
EOS is highly flexible. The cryptocurrency is perfect for both private and public blockchain networks and can perfectly fit your unique business needs.
The fact that EOS is highly scalable is also particularly an attractive feature for aspiring traders in this cryptocurrency.
Why should you invest?
There are, of course, many reasons you'd want to invest in EOS. The biggest reason could be that you want to save in a decentralised ecosystem. The benefits of doing so are obvious. A decentralised environment protects you from the risk of losing your funds that comes with storing your money in a centralised system, should something go wrong.
Price and volatility – Why is the price so volatile?
From its inception, cryptocurrency has always been volatile. The last few years have been a wild ride for crypto investors globally. The huge upswings have made investors millions of dollars within a short time. Countless investors have also lost large investments during sudden market downturns.
But what exactly causes this high volatility? One reason is that cryptocurrency is still an emerging market. Compared to gold and fiat currencies, the cryptocurrency sector is still minuscule. At its peak, the crypto market was worth $800 billion, which is pocket change when compared to the $7.9 trillion global gold market.
The relatively small market size of crypto means that the price of EOS can be significantly affected by smaller market forces.
The volatility of the market, however, should not scare investors. The fact that the crypto market is still growing means that there are plenty of opportunities for those who are willing to take risks. That said, it's crucial to always invest with a clear strategy and future goals in mind. Also, only invest money that you can afford to lose.
Notable Backers, Investors, and Supporters
Dan Larimer has been an active member of the crypto industry since 2014. His reputation alone has helped EOS enjoy a rapid rise to prominence. Alongside Larimer, a bevy of billionaire backers have supported the company financially and technically. Among the list of luminaries supporting EOS are venture capitalist Peter Thiel and hedge fund managers Louis Bacon and Alan Howard.
Where to Buy EOS
One of the first questions you ask yourself when you want to trade cryptocurrency is which platform to work with. The wrong platform can lead to wasted time, money, and effort. There's a multitude of cryptocurrency trading platforms, but not all are equal. Below are three of our favourites.
Founded in 2007, eToro is a social trading platform that lets you trade real cryptocurrencies and leverage products through CFDs. eToro has a very good support team. Verification takes less than a day. The ease of use in the platform is decent too.
Plus500 is an online trading services platform that operates in over 2,000 securities. The company has its headquarters in Israel and subsidiaries in several other locations, including the UK. What makes Plus500 so popular is its simplicity, reliability, and innovativeness. There are no commissions, and the execution is fast.
FXTB
Created in 2015, FXTB is owned by Forex TB limited and headquartered in Cyprus. FXTB offers trading services to users within the Europe Economic Area and Switzerland. Some of the benefits of using FXTB for trading EOS is its excellent support, speedy execution, and availability in many languages.
Where to Store EOS
All cryptocurrency holders need wallets to store their crypto. Most brokers and exchangers automatically provide you with a wallet, the moment you buy cryptocurrency. However, you can opt for your own wallet in which you can safely store your purchased EOS based on its security features.
Generally, the best place to store your cryptocurrency is offline in a cold storage hardware wallet. We'll elaborate more on the types of wallets available later.
What are wallets?
A cryptocurrency wallet refers to a digital wallet that crypto holders use to store, send, and receive their digital currency, such as EOS. The majority of coins have their own official wallet.
While some wallets can only be used for a single cryptocurrency, there are some that you can use for more than one coin. Some wallets are managed by the owner of the crypto, while some are custodial.
What types of wallets are available?
There's a wide variety of cryptocurrency wallets from which you can choose. These include:
Web Wallet
A web wallet refers to a hot wallet that's connected to the internet at any given time. You can access such a wallet through different browsers, including Google Chrome and Firefox. The private keys in web wallets are held online in your browser. Web wallets are the least secure types of wallets as they're prone to DDOS attacks.
Mobile Wallet
Mobile wallets are currently the most widely used on the market. They are easy to use and convenient. For popular cryptocurrencies, you'll find mobile wallets that are compatible with both iOS and Android.
Mobile wallets offer better security compared to web wallets. Some security features include your phone's unlock code and other built-in security protocols. That said, your mobile wallet can still be vulnerable if someone else gains full access to your mobile device. Among the mobile wallets on the market for EOS are:
Lumi Wallet

Infinito wallet

Jaxx Liberty

EOS Lynx
Desktop Wallet
Any serious cryptocurrency will always launch a desktop version of its wallet. Desktop wallets are installable software packs for crypto that are compatible with various desktop OS, including Windows, Mac, and Linux.
Given that it's your laptop or desktop that connects to the internet, it's imperative that you follow the necessary security measures to keep your wallet safe. For instance, you need to install an antivirus and have a strong firewall.
Some popular desktop wallets for EOS include:
Atomic wallet

SimplEOS Wallet
Hardware Wallet
Just like the name suggests, hardware wallets are devices whose purpose is to handle private keys and public addresses. These USB-like hardware devices have an OLD screen and side buttons for navigation through the wallet's interface. The wallet comes with its native desktop apps for various cryptocurrencies.
Hardware wallets are the most secure of all crypto wallets available. Two popular options include:
Wallet Combinations
Some cryptocurrency wallets are interlinked to ensure better security and convenience. Some popular examples include:
Electrum Wallet - Desktop and Mobile

Copay Wallet - Desktop, Mobile, and Web
Storing your wallet on an exchange, the potential upside and downside
Depending on the exchange you use, you may be offered a built-in wallet to store your cryptocurrency. The biggest benefit of using this option is that it is highly convenient. Leaving your money attached to the wallet makes it easier for you to instantly exchange your coins for others. Additionally, many exchanges offer attractive incentives for using their wallet.
But there are downsides to storing your crypto in exchange too. Exchange wallets have a centralised structure, which provides easy access to hackers. Without a blockchain to disperse your activity across a multitude of nodes, there's only a single point of failure.
If this point is accessed and exploited, it could compromise your sensitive information within the exchange wallet, with potentially detrimental consequences.
Frequently Asked Questions
EOS is a decentralised, block-chain based system that enables people to develop, host, and execute commercial-scale dApps on its platform.

Users can choose between Atomic Wallet, Ledger Nano X, Ledger Nano S Wallet, Infinito EOS Wallet, and Exodus etc.

No, there is no minimum amount required to send funds in most EOS wallets.

No, users aren't charged for sending EOS.

Yes, you can trade EOS tokens for other cryptocurrencies or hold them as a store of value.
Alternative Cryptocurrencies