How To Buy Digibyte | Ultimate Guide To Buy DGB
DigiByte (DGB)
...
DigiByte is a decentralised global Proof of Work-based blockchain, which resembles Bitcoin in many respects. The developers of DigiByte have ensured that the system has a focus on cybersecurity, as well as payment and secure communication technology.
The DigiByte blockchain was developed throughout 2013, before it was finally released in January 2014. DigiByte is designed to facilitate fast and secure transactions, and has a maximum uptake and supply of 21 billion coins.
DigiByte has become renowned for the security of its network, along with the superb speed and low fees associated with its processes. This has made DigiByte an exciting new cryptocurrency platform, so in this article, we're going to examine ways to trade this token.
5 Steps to Buy DigiByte with eToro Now
Buying any cryptocurrency with eToro is easy, simply follow the steps below:
Sign up for free with eToro, entering your details in the required fields.

Fill out the questionnaire, this is both educational for you and eToro.

Click 'Deposit', you'll then be asked how you want to fund your account.

Choose your required payment method, follow the simple steps to link your payment.

Enter the amount you want to deposit and you're good to go!
Our Recommended Platform to Buy Digibyte
There are many platforms available to trade DigiByte, with both brokerages and exchanges available to investors. These are slightly different approaches, as brokers act as intermediaries for investors, while exchanges make it possible to execute your own trades. There are a large amount of DigiByte exchanges available, so we've put together our own recommendations for some of the top platforms out there.
Min. Deposit
$50
Exclusive promotion
Accepts customers from the USA
Offers 15 crypto coins to buy&sell including BTC, LTC, ETC, NEO and more
Trade on the world's leading social trading and investing platform
Description:
eToro offers a wide range of cryptos, such as Bitcoin, XRP and others, alongside crypto/fiat and crypto/crypto pairs. eToro users can connect with, learn from, and copy or get copied by other users.
Payment Methods
Bank Transfer, Wire Transfer
Full regulations list:
CySEC, FCA
Where to Buy Digibyte in 2021
There are several trading possibilities with DigiByte, but two of the most popular are to buy the token, and to trade the coin on the market.
When you buy DigiByte, you are taking ownership of the cryptocurrency, usually with the intention of holding on to the token over a significant period of time. Those that buy DigiByte believe it will increase in value, and are adopting a long-term strategy.
Trading cryptocurrencies is fundamentally different, as it is based on predicting short-term price movements in the token. Anyone trading DigiByte must follow the market extremely closely, and often a trading strategy will see a large number of trades completed in a short time period.
Those that choose to trade DigiByte may opt for a CFD contract, which enables investors in the token to leverage more heavily. This can increase profit, but it also magnifies vulnerability as well.
If you're trading DigiByte for the first time, it is important to inform yourself of all related issues. Any form of trading is relatively complex, particularly for the uninitiated, but this probably applies slightly more to cryptocurrency. You can certainly lose money in the markets, as well as making handsome profits.
Being familiar with all of the processes involved, as well as the cryptocurrency markets, should be considered essential. You should extensively research setting up cold storage hardware wallets, online security issues related to DigiByte, and any compatibility issues.
Min. Deposit
$50
Exclusive promotion
Accepts customers from the USA
Offers 15 crypto coins to buy&sell including BTC, LTC, ETC, NEO and more
Trade on the world's leading social trading and investing platform
Description:
eToro offers a wide range of cryptos, such as Bitcoin, XRP and others, alongside crypto/fiat and crypto/crypto pairs. eToro users can connect with, learn from, and copy or get copied by other users.
Payment Methods
Bank Transfer, Wire Transfer
Full regulations list:
CySEC, FCA
Min. Deposit
$1
Exclusive promotion
The world's largest cryptocurrency exchange with over 2bn daily users
Innovative trading platform offering enormous range of crypto coins
Supports over 60 methods of payment including PayPal
Description:
Binance has grown exponentially since it was founded in 2017 and is now one of, if not the biggest cryptocurrency exchanges on the market.
Payment Methods
1Pay, 2C2P, 3d Secure Credit Card, ACH, ANELIK, Abaqoos, AdvCash, AlertPay, Alfa-Click
Algocharge, AliPay, American Express, Apple Pay, AstroPay, BPAY, Bank Link, Bank Transfer, Bank Wire, Baofoo, BitGold, BitPay, Bitcoin, Boleto, Bonds, Borneo Exchanger, Bradesco, CEX.io Mobile App, CFDs, CSS System, CUPS, CartaSi, Carte Bleu, Carte Bleue, Cash, CashU, Cashier Order, Check, Check (UK only), China UinonPay, China Union Pay, China UnionPay, ClickandBuy, Commodities, Contact, Contact Z, Credit Card, Cryptocurrencies, Currencies, DCPay, DIXIPAY, Dankort, Debit Card, Dengi Online, DineroMail, DirectPay, Dotpay, E-dinar, ELV, ENets, EPS, ETFs, EXCARD, Easy2Pay, EcoPayz, Ecommpay, Ecurrencyzone, EgoPay, Emerchant Pay, Eprotections, EstroPay, Ethereum, Euro Bank Account, Euteller, Express Dotpay, Express Polish Post Office 24/7, Express Zabka Market, Ezeebill, Ezybonds, FasaPay, Fastapay, Fastbank, Faster Payments, FilsPay, Forex, GTBank, Gate2Shop, Giropay, GlobalCollect, GlobalPAY, GlobePay, Gluepay, Halcash, I-Account, IPS, Ideal, Indices, Individual US State License(s), Indonesia Exchanger, InstaBill, Instadebit, IntellectMoney, Interswitch, Investmate, Itukar, KNET, Klarna, LaoForexBoard, LavaPay, Lion Payment, LiqPay, Litecoin, Lobanet, MOTO, MT4, MT5, Mailing Cash, Market Maker, Masari, Mastercard, MegaTransfer, Mister Cash, Mobile Trading App, Mobile Trading Platform, Moneta, Money Bookers, Money Order, MoneyBookers, MoneyGram, MoneyPolo, Multibanco, NETBANX, Nab, Namecoin, Neosurf, NetPay, OKPAY, OMT, OmahPoin, OnPay.ru, Online Naira, OrangePay, PAYSEC, POLi, POLi & BPay, PYEER, PagoEfectivo, Paxum, Pay Nova, PayCo, PayPal, PayRetailers, PayWeb, Payeer, Payoneer, Payonline, Payvision, Payza, Perfect Money, PocketMoni, Postbank, Powercash 21, Prepaid MasterCard, Prepaid MasterCard (I-Account), Prepaid MasterCard (Intercash), Prepaid MasterCard (Payoneer), Privat 24, Przelewy24, QIWI, RBK Money, Rapid Transfer, RegularPay, SEPA, Safecharge, SafetyPay, SahibExchange, Shilling, SmartPay, Sofort, SolidTrust Pay, SorexPay, Sporopay, Stock Certificate, Stocks, Swish, Teleingreso, Thailand Exchanger, Ticketsurf, Todito Cash, Trade Interceptor, Transact Europe Payment, Trazus, TrustPay, Trustly, UAE Exchange, UPayCard, USD, Ukash, Unet, UnionPay, Unistream, Uphold, Verve, Vietnam Exchanger, Visa, VixiPay, VoguePay, Vouchers, Wallet One, WeChat, Web Based Trading Platform, WebMoney, WebPay, Webtrader, Western Union, Wire Transfer, Wirecard, Yandex, Yandex Money, Yemadai, YuuPay, Z-Payment, Zenith, Array, cTrader, dinpay, eCard, eCheck, eKonto, ePay bg, ePayments Transfer, eToro Mobile Trading Platform, eToro Trading Platform, eTranzact, iPay, mPay, neteller, paysafecard, postepay, skrill, unichange.me
Min. Deposit
$10
Exclusive promotion
The broker offers access to a trusted MetaTrader trading system
Pricing is ensured to be completely transparent, also providing accuracy and speed
Trade a Wide Variety of Assets with Leverage up to 1:500
Description:
LonghornFX is a true ECN STP broker dedicated to delivering a superior trading experience to traders no matter their level of experience. Their services are based on transparency, innovation and efficiency, ensuring an unparalleled trading experience for all.
Payment Methods
Bitcoin, Credit Card, Debit Card, Visa
LonghornFX offers high-leverage trading on a wide variety of assets. Trading with leverage carries a degree of risk which may result in losing more than your investments. Clients should practise risk management to protect themselves from losing more than they can afford when trading with leverage.
How to Buy Digibyte with a Broker
Purchasing DigiByte through an online cryptocurrency broker is an excellent way for beginners to enter into their investment journey. Brokers provide a valuable form of assistance in the process of purchasing DigiByte, while they also diminish the amount of attention that you need to pay to market conditions.
Choosing the appropriate broker can be an involved process. Researching the market is essential, as there are a huge number of brokers available. Factors such as fees and security should be considered particularly important, although there are many other factors to take into consideration. Regulation of the cryptocurrency niche has changed the way that it operates recently, so you must ensure that your broker is fully conversant with all relevant legislation.
While broker platforms execute all trades on your behalf, you can give them instructions via such mechanisms as stop orders. Thus, there is still some interactivity involved with trading with a broker, although you can always inform them to execute all trades on your behalf.
1. Register with the Broker
Registering with a broker is required in order to enter into the process of trading. There are many online brokerages available, and registering is usually pretty straightforward. You'll need to confirm a few personal details, while confirmation of identity is usually achieved via government documentation and proof of address.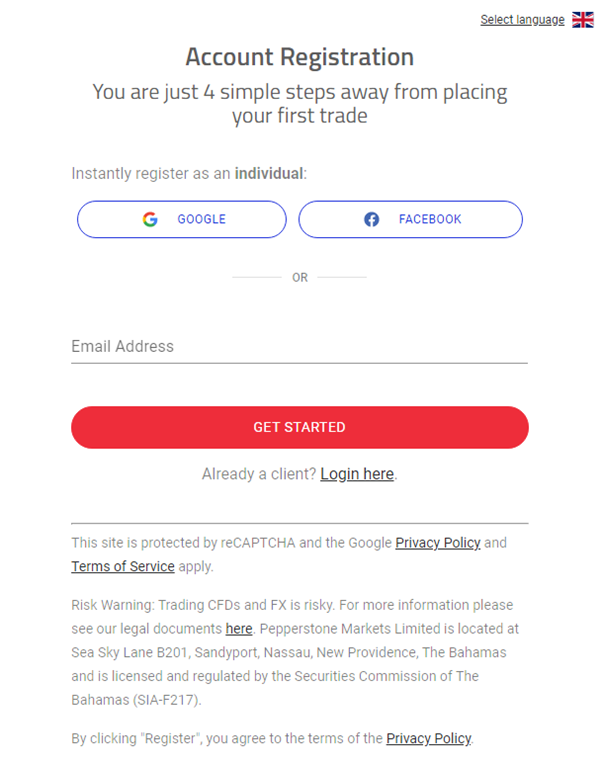 2. Verify your Identity (KYC Process)
An important aspect associated with registering for any cryptocurrency trading is "Know Your Customer" (KYC) verification. This was already popular with banks and online financial institutions, and has increasingly become part of the cryptocurrency space as well.
KYC is intended to improve the way that registration and confirmation of identity works with cryptos. It is an official process which has improved the credibility of the cryptocurrency sphere in the eyes of investors.
3. Deposit Funds with your Preferred Payment Method
Once you have registered and verified your identity, trading DigiByte requires you to deposit funds to your platform. In order to do this, you must confirm your preferred method of payment as well, which means ensuring that the platform you have chosen is compatible with it. While most common payment methods are generally supported, this is not necessarily inevitable.
You should also take the speed of the platform into consideration, as well as any fees associated with it. Firewalls and antivirus software are also essential before depositing any money, as this will help protect you against any nefarious activity.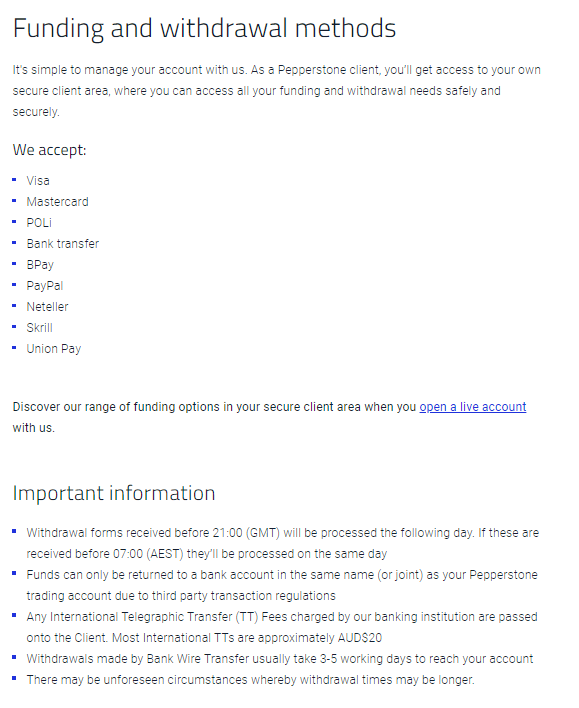 You should also check with customer service in order to ensure that your deposit has been completed correctly. Funding mechanisms are particularly user-friendly nowadays, and that this is usually an entirely seamless process.
4. Open a Position to Long/Short Digibyte
There are many options with cryptocurrency investment, and one of the most important decisions that you will make is whether to go long or short on the token.
Shorting cryptocurrency, often also described as short selling, taking a short position, or just selling, means that you are indicating your belief that the coin will decline in value. This has been a popular aspect of trading for quite some time, and is particularly common in the FOREX market. Nonetheless, it's important to understand that if you are incorrect in your assumption that DigiByte, or any other cryptocurrency, will decline in value, you will lose money.
Long positions are the complete opposite of this. If you go long on DigiByte over a period of time, you believe that it will inflate in value. Many brokerage platforms enable you to do this without requiring any form of leverage, which is definitely an advantage of this approach. Conversely, a short position requires a CFD trade in order to benefit from any price discovery.
There are other possibilities and considerations that you should enter into before trading DigiByte as well. Stop loss, market, and limit orders enable you to transmit instructions to brokers, which can help with the trading process. Each of these orders communicates various market behaviours to the broker, which will then be carried out as the market conditions evolve.
5. Close your Position
Closing a trading position is always extremely important, and this can be achieved automatically by utilising a stop loss order. This sets out market conditions for your broker to close your position, at the time when you believe that it will be advantageous.
However, traders may also wish to close their positions when they have made as much money as they believe to be possible, or where the market has decisively turned against them.
How to Buy Digibyte with an Exchange
Purchasing DigiByte via a cryptocurrency exchange is certainly an intuitive process, as platforms have been built with the uninitiated in mind. Although cryptocurrency investment can be somewhat technical, actually purchasing the tokens is not at all difficult, thanks to the user-friendly nature of modern exchanges.
But there are a huge number of different DigiByte exchanges available, which means that you need to choose your platform extremely diligently. Once again, fees and security are of primary importance here, as these can differ quite significantly between various platforms.
It would also be advisable to take regulation and encryption into consideration, and even reach out to the developers of the platform in order to clarify their policy on these issues.
1. Set up a Digibyte Wallet
Setting up a DigiByte wallet is definitely an important part of the process, and one that you need to understand intimately before beginning your investment journey.
There are two different types of cryptocurrency wallet available, with hardware and software solutions both prominent. Software wallets can be used by investors to store tokens online, and can also be utilised on both desktop and mobile platforms. They are often favoured due to the optimal flexibility that they offer users, but hardware wallets tend to be favoured for long-term storage. Hardware wallets often utilise a technology referred to as cold storage, and are considered the more secure option. Those using hardware wallets will need to securely store a private key, without which their tokens will be inaccessible.
2. Choose and Join an Exchange that sells Digibyte
There are many cryptocurrency exchanges available on the Internet now, for any investors interested in Digibyte. Some of the most popular exchanges include the following:
There tend to be a few differences between these exchanges, with the fee schedule set out by the developers being one of the most obvious. User interfaces also differ significantly, while you can expect different security procedures to be put in place by the various exchanges.
Another important aspect for comparison is the payment method and the currencies that are accepted by exchanges. Registration and licensing also often differ, and all of these issues collectively are good reasons to properly investigate and research exchange platforms before committing to any investment strategy.
3. Choose Your Payment Methods to Buy Digibyte
There are numerous payment methods available to obtain DigiByte tokens, and these can differ across several important factors.
Debit cards - using debit cards is an affordable way to purchase DigiByte, as card issuers will rarely charge any fees for such transactions. Nonetheless, some of the security provisions and protections associated with credit cards will be absent with their debit card equivalents.
Credit cards - undoubtedly the most popular way to purchase DigiByte, credit cards are renowned for being both fast and secure. Of course, you are also likely to incur fees when purchasing DigiByte via credit cards.
PayPal - this digital system has become hugely popular in recent years, and is now accepted for most purchases, including cryptocurrency. However, you may find that some platforms do not accept PayPal. There can also be issues relating to security protocols for PayPal, and whether the owners of the digital system will refund payments in the event of a hack. There can also occasionally be delays with PayPal, while the system also attracts fees in many circumstances.
Bitcoin - purchasing DigiByte with the market-leading cryptocurrency is also often possible, as this is an increasingly accepted payment method.
4. Place an Order to Buy Digibyte
Buying Digibyte firstly requires you to register for a cryptocurrency exchange or brokerage. Once you have done this, you'll then need to confirm your identity on the platform that you have chosen. Registering your chosen method on the website is then required.
Once you have achieved this, you can deposit money on the website, via one of the approved payment methods. You can identify the investment that you are interested in via the user interface of the website, and this is a process that should be undertaken diligently.
Finally, once you have purchased the coin it is important to store it securely, and then input your trading strategy on the brokerage platform if you have opted to use one.
5. Safely Storing Your Digibyte in a Wallet
Storing DigiByte in a wallet is a largely intuitive process, but it's still important to ensure that you get it right. Many people that purchase DigiByte, and other cryptocurrencies, intend to store them for an extended period of time, and in this scenario a wallet solution is absolutely essential.
Hardware wallets utilise private keys in order to keep tokens safe, so they should always be stored in an extremely safe location. You will only be able to access your wallet with this key, but if anyone were to steal it then they will gain access to your tokens.
Should you Buy or Trade Digibyte?
Your approach to investing in DigiByte is really dependent on your particular needs as an investor. Professional investors will definitely tend to trade currencies, as this is the best way to make a profit over a short period of time, and to continually make money from the market. However, this also requires a significant amount of knowledge, meaning that trading isn't necessarily ideal for beginners.
Conversely, purchasing tokens and holding them over a period of time can be considered a more secure strategy, but obviously doesn't deliver the short-term gains associated with trading. But it does open up the possibility of utilising the token for other reasons, which is an obvious advantage of this approach.
What's the Difference Between a Digibyte Exchange and a Broker?
A DigiByte exchange is a platform for buying and selling the token, akin to something like eBay. These platforms are intended to enable investors to conduct their own trades in cryptocurrencies. Brokers act as intermediaries for investors, conducting trades on their behalf, offering valuable market knowledge and experience.
Brokers tend to attract higher fees than exchanges, as they are delivering a service in the form of conducting trades. Exchanges offer a flexible trading mechanism, but require more expertise in the cryptocurrency market.
However, an advantage of brokers is that they make it more feasible to operate in the CFD market, which offers increased leverage and flexibility to investors.
Digibyte: Long Vs Short Term Investment
If you're making a long-term investment in DigiByte, you are effectively hoping that price discovery will occur over a long period of time. This would occur whether you were shorting or going long on a currency, although longer-term strategies tend to involve taking a long position.
Conversely, investing in DigiByte over the short-term is more associated with trading, and can even be completed within a matter of minutes or seconds in some trading strategies.
Long-term approaches to DigiByte trading are based on market fundamentals, while the short-term strategy intends to achieve profit over a shorter time frame. Short-term trading is more volatile, and definitely more recommended for experienced investors, but it can pay off handsomely in a relatively short period of time.
An advantage of the longer-term approach is that you take control of a physical asset, which can be used for several purposes.
3 Tips to Buy Digibyte
In this section, we will provide you with three important tips for purchasing the Digibyte cryptocurrency.
1. Choose the Right Time and Do Your Own Research on Digibyte
It is important to invest at the appropriate time with DigiByte, as bull and bear markets will have a massive influence on the way that the cryptocurrency trades. Investors should therefore research the market and any related issues carefully.
2. Comparing Costs to Buy Digibyte
Different platforms have different fee structures for trading DigiByte, and therefore you should definitely compare cost before entering into any trading strategy.
3. Safety and Security when Buying Digibyte
Safety and security are also important when trading DigiByte, or indeed any cryptocurrency. Ensuring that you sign up for a platform that has excellent safety and encryption provisions should definitely be a priority. Features such as customising user profiles and cold storage can add protection, and should therefore be a major part of your consideration.
What is the Best Payment Method for Buying Digibyte
Buy Digibyte with Cash: It is extremely rare to purchase DigiByte with cash, as most transactions occur online, but it is theoretically possible if you bump into a willing trader.

Buy Digibyte with Credit Card: Credit cards are the most popular way to purchase DigiByte, and are widely available with virtually every conceivable platform.

Buy Digibyte with Bank Transfer: Bank transfers are also popular with DigiByte, although these can attract delays at times. Nonetheless, their availability to all DigiByte investors make them a popular approach to DigiByte investing.

Buy DGB with Bitcoin: The cryptocurrency Bitcoin can often be used to purchase Digibyte.

Buy Digibyte with PayPalFinally, PayPal is another way that many investors choose to purchase Digibyte. The digital payment system has become extremely popular, and is now available with most cryptocurrency platforms.
Other Ways to Buy Digibyte
Aside from the methods already mentioned, you can mine DigiByte tokens from scratch, and this is an excellent way to acquire DigiByte. P2P exchanges are also available for DigiByte, and are an excellent method of acquiring the token. Theoretically, you could also ask for DigiByte as payment for the provision of goods and services.
Frequently Asked Questions
DigiByte was created by Jared Tate.

This is not an option that is open with DigiByte, instead desktop GPU and ASIC options are the best way to go.

DigiAssets is a secure, scalable secondary layer on top of the global DigiByte blockchain that allows for the decentralized issuance of assets, tokens, smart contracts, and digital identity. The developers assert that DigiAssets are more secure, scalable and decentralised than any other platform yet seen in the market.

This is dependent on the technology that you have at your disposal, but you would definitely be advised to update your system in order to expedite the process.

If you store your cryptocurrency on an exchange, you are effectively handing control of your tokens to someone else. While this can be considered relatively safe, it is not really in the spirit of cryptocurrency. Furthermore, it is generally accepted that cold storage via a hardware wallet is the most secure way to store your tokens.
Alternative Cryptocurrencies