How To Buy Decred | Ultimate Guide To Buy DCR
Decred (DCR)
...
Cryptocurrencies are increasingly taking over the global financial market giving rise to unique investment opportunities. Massive price gains over a short period compounded by growing use cases all but underscores why they are not fads. Decred (DCR) is one such digital currency that stands out from the pack as a community-driven digital currency, striving to address other cryptocurrencies' shortfalls.
Decred came into being in 2016 as a blockchain project with a strong focus on community contribution, open governance, and sustainable financing. It's grown in popularity thanks to its unique mantra of solving security, governance, and sustainability issues.
5 Steps to Buy Decred with eToro Now
Buying any cryptocurrency with eToro is easy, simply follow the steps below:
Sign up for free with eToro, entering your details in the required fields.

Fill out the questionnaire, this is both educational for you and eToro.

Click 'Deposit', you'll then be asked how you want to fund your account.

Choose your required payment method, follow the simple steps to link your payment.

Enter the amount you want to deposit and you're good to go!
Our Recommended Platform to Buy Decred
Buying Decred (DCR) is becoming increasingly easy thanks to an increase in the number of cryptocurrency exchanges and online brokers offering support to the community altcoin. You have come to the right place as you start your journey of buying a digital currency that is looking increasingly promising. If you are already aware of Decred and wish to jump right into buying it, then have a look at our recommended platforms below. For users who wish to learn more, please read ahead.
Min. Deposit
$50
Exclusive promotion
Accepts customers from the USA
Offers 15 crypto coins to buy&sell including BTC, LTC, ETC, NEO and more
Trade on the world's leading social trading and investing platform
Description:
eToro offers a wide range of cryptos, such as Bitcoin, XRP and others, alongside crypto/fiat and crypto/crypto pairs. eToro users can connect with, learn from, and copy or get copied by other users.
Payment Methods
Bank Transfer, Wire Transfer
Full regulations list:
CySEC, FCA
Where to Buy Decred in 2021
DCR is the native cryptocurrency that powers the Decred blockchain. In addition to operating as a native currency, it helps in maintaining and managing the Decred network. Consequently, participants and miners who successfully add new blocks into the blockchain are rewarded in DCR. While DCR is generated through the cryptocurrency mining process, the total number of DCR coins that will ever be in existence is capped at 21 million.
Mining is the process that allows people to assume full ownership of DCR tokens. While mining can be lucrative, it can also be tedious given the amount of power required and setting up of machines required to launch successful mining processes. Likewise, the process is quite engaging as it requires one to set up online wallets for safe storage of mined DCR coins.
Trading DCR through financial instruments such as Contract for Differences is a sure way of staying clear of the mining hustles and storage requirements. CFDs allow people to profit from DCR price swings in the market. However, one does not get to own the actual coin.
While mining is one of the ways that people use to get hold of the Decred cryptocurrency, it can also be bought. Several cryptocurrency exchanges have added support to altcoin, thanks to its growing popularity. Likewise, exchanges provide ideal platforms through which people purchase the tokens for ownership or speculation purposes.
Decred is currently available for buying and selling in several centralized cryptocurrency exchanges. Some of the major crypto exchanges that have added support to the community altcoin include Binance, KuCoin, and Huobi.
Cryptocurrency exchanges such as Huobi allow people to exchange their Bitcoin or Ethereum holdings for a given amount of DCR token. Additionally, Exchanges like Bitfinex enable people to deposit Fiat currency into their accounts which can then be used to buy DCR while using a given exchange rate.
Coinbase is another cryptocurrency exchange that allows people to use their debit and credit cards to acquire Bitcoin. In return, the Bitcoin tokens can be exchanged for a given amount of DCR tokens.
LocalBitcoins is another exchange that allows people to purchase Bitcoin, which can then be exchanged for Decred (DCR) tokens. The peer-to-peer exchange stands out partly because it does not require any identification and enables one to purchase any token using Bitcoin. Once a purchase is made, one can transfer their DCR tokens to a virtual wallet.
Additionally, Decred created its own crypto exchange dubbed DCRDEX. The exchange leverages atomic swaps for trading Decred Bitcoin, Ethereum, and Litecoin in pairs. The decentralized exchange comes with zero trading fees and leverages Lighting Network Payment to enable scaling.
Decred leverages a hybrid Proof of Work and Proof of Stake governance structure. With the hybrid system, each block mined must be verified by at least three verifiers. Therefore, the system averts the weaknesses of having to rely on either PoW or PoS.
The Proof of Stake system operates by requiring anyone looking to participate in the project to own some DCR tokens. The DCR holdings allow one to buy tickets on the network to participate in the system.
The Proof of Work mechanism, on the other hand, allows miners to expend energy and use it to solve complex puzzles. A correct answer to a puzzle must be verified for a new block added to the blockchain.
The PoS mechanism allows those who own DCR to validate a transaction on the blockchain and participate in the network's governance process.
Min. Deposit
$50
Exclusive promotion
Accepts customers from the USA
Offers 15 crypto coins to buy&sell including BTC, LTC, ETC, NEO and more
Trade on the world's leading social trading and investing platform
Description:
eToro offers a wide range of cryptos, such as Bitcoin, XRP and others, alongside crypto/fiat and crypto/crypto pairs. eToro users can connect with, learn from, and copy or get copied by other users.
Payment Methods
Bank Transfer, Wire Transfer
Full regulations list:
CySEC, FCA
Min. Deposit
$1
Exclusive promotion
The world's largest cryptocurrency exchange with over 2bn daily users
Innovative trading platform offering enormous range of crypto coins
Supports over 60 methods of payment including PayPal
Description:
Binance has grown exponentially since it was founded in 2017 and is now one of, if not the biggest cryptocurrency exchanges on the market.
Payment Methods
1Pay, 2C2P, 3d Secure Credit Card, ACH, ANELIK, Abaqoos, AdvCash, AlertPay, Alfa-Click
Algocharge, AliPay, American Express, Apple Pay, AstroPay, BPAY, Bank Link, Bank Transfer, Bank Wire, Baofoo, BitGold, BitPay, Bitcoin, Boleto, Bonds, Borneo Exchanger, Bradesco, CEX.io Mobile App, CFDs, CSS System, CUPS, CartaSi, Carte Bleu, Carte Bleue, Cash, CashU, Cashier Order, Check, Check (UK only), China UinonPay, China Union Pay, China UnionPay, ClickandBuy, Commodities, Contact, Contact Z, Credit Card, Cryptocurrencies, Currencies, DCPay, DIXIPAY, Dankort, Debit Card, Dengi Online, DineroMail, DirectPay, Dotpay, E-dinar, ELV, ENets, EPS, ETFs, EXCARD, Easy2Pay, EcoPayz, Ecommpay, Ecurrencyzone, EgoPay, Emerchant Pay, Eprotections, EstroPay, Ethereum, Euro Bank Account, Euteller, Express Dotpay, Express Polish Post Office 24/7, Express Zabka Market, Ezeebill, Ezybonds, FasaPay, Fastapay, Fastbank, Faster Payments, FilsPay, Forex, GTBank, Gate2Shop, Giropay, GlobalCollect, GlobalPAY, GlobePay, Gluepay, Halcash, I-Account, IPS, Ideal, Indices, Individual US State License(s), Indonesia Exchanger, InstaBill, Instadebit, IntellectMoney, Interswitch, Investmate, Itukar, KNET, Klarna, LaoForexBoard, LavaPay, Lion Payment, LiqPay, Litecoin, Lobanet, MOTO, MT4, MT5, Mailing Cash, Market Maker, Masari, Mastercard, MegaTransfer, Mister Cash, Mobile Trading App, Mobile Trading Platform, Moneta, Money Bookers, Money Order, MoneyBookers, MoneyGram, MoneyPolo, Multibanco, NETBANX, Nab, Namecoin, Neosurf, NetPay, OKPAY, OMT, OmahPoin, OnPay.ru, Online Naira, OrangePay, PAYSEC, POLi, POLi & BPay, PYEER, PagoEfectivo, Paxum, Pay Nova, PayCo, PayPal, PayRetailers, PayWeb, Payeer, Payoneer, Payonline, Payvision, Payza, Perfect Money, PocketMoni, Postbank, Powercash 21, Prepaid MasterCard, Prepaid MasterCard (I-Account), Prepaid MasterCard (Intercash), Prepaid MasterCard (Payoneer), Privat 24, Przelewy24, QIWI, RBK Money, Rapid Transfer, RegularPay, SEPA, Safecharge, SafetyPay, SahibExchange, Shilling, SmartPay, Sofort, SolidTrust Pay, SorexPay, Sporopay, Stock Certificate, Stocks, Swish, Teleingreso, Thailand Exchanger, Ticketsurf, Todito Cash, Trade Interceptor, Transact Europe Payment, Trazus, TrustPay, Trustly, UAE Exchange, UPayCard, USD, Ukash, Unet, UnionPay, Unistream, Uphold, Verve, Vietnam Exchanger, Visa, VixiPay, VoguePay, Vouchers, Wallet One, WeChat, Web Based Trading Platform, WebMoney, WebPay, Webtrader, Western Union, Wire Transfer, Wirecard, Yandex, Yandex Money, Yemadai, YuuPay, Z-Payment, Zenith, Array, cTrader, dinpay, eCard, eCheck, eKonto, ePay bg, ePayments Transfer, eToro Mobile Trading Platform, eToro Trading Platform, eTranzact, iPay, mPay, neteller, paysafecard, postepay, skrill, unichange.me
Min. Deposit
$10
Exclusive promotion
The broker offers access to a trusted MetaTrader trading system
Pricing is ensured to be completely transparent, also providing accuracy and speed
Trade a Wide Variety of Assets with Leverage up to 1:500
Description:
LonghornFX is a true ECN STP broker dedicated to delivering a superior trading experience to traders no matter their level of experience. Their services are based on transparency, innovation and efficiency, ensuring an unparalleled trading experience for all.
Payment Methods
Bitcoin, Credit Card, Debit Card, Visa
LonghornFX offers high-leverage trading on a wide variety of assets. Trading with leverage carries a degree of risk which may result in losing more than your investments. Clients should practise risk management to protect themselves from losing more than they can afford when trading with leverage.
How to Buy Decred with a Broker
Reputable and regulated financial brokers are the go-to places for anyone looking to buy Decred. While they come in numbers, it is important to only settle on a regulated broker, with low fees and offering the highest platform security.
Going through reviews online and reading testimonials is a sure way of settling on a reputable broker to enhance the Decred buying experience. While selecting a broker, it is important to look out for an effective user interface, the kind of security accorded to holdings, and the payment options that the broker offers.
1. Register With the Broker
The first step to buying Decred with a broker entails registering. With most regulated brokers, the registration process is pretty simple and easy. The only requirement to opening an account in most cases is a username, an email address through which an account will be registered and setting up a password.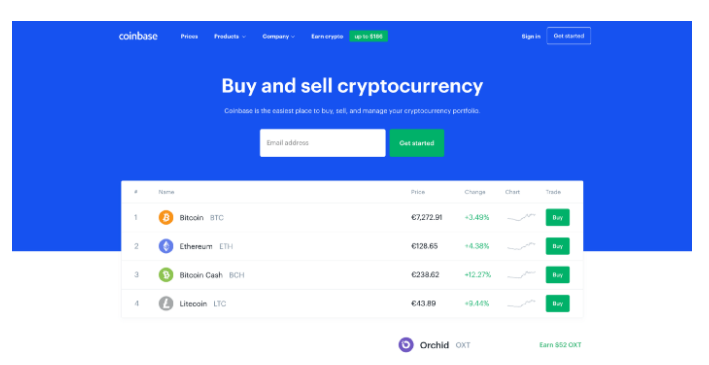 A password is essential as it is the key that protects an account from unauthorized access. It is important to settle on a password that contains six to twenty characters featuring at least one capital letter, a number and a symbol.
2. Verify Your Identity (KYC)
Once you open an account, a broker will want to know who they are dealing with as per set out regulations. The verification process differs from one broker to another. However, the documents required for verification are often similar.
Some of the documents that you should be ready to provide for identity verification include official ID, which could be a passport or driving license, proof of residence and, in some cases, proof of income. While the verification process might seem tedious, it is essential to provide greater protection to both you and the broker.
AML and KYC processes are essential if cryptocurrencies are to evolve into the mainstream sector on mass adoption. Additionally, the processes are designed to curb illegal activities such as money laundering while also helping secure people's funds.
3. Deposit Funds with your Preferred Payment Method
Once a broker approves an account on verifying identity, you can move forth and fund your account to buy Decred. Brokers offer various payment options that people can use to fund their accounts. Some of the payment options supported by most brokers include bank transfer, electronic transfer and Credit/debit cards.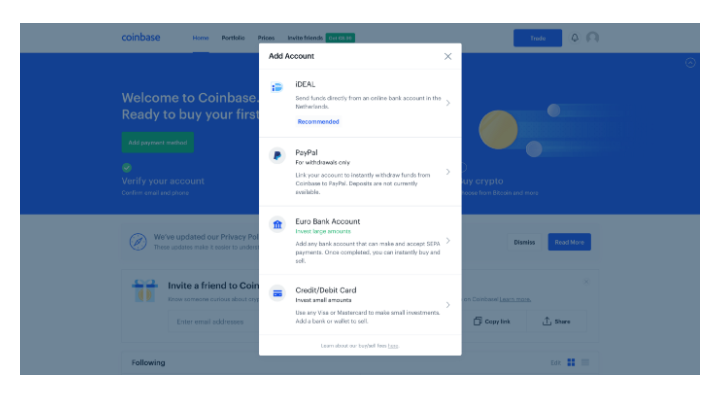 While selecting a funding option, it is important to consider the cost of funding with the option and its availability and the speed at which it processes payments. For instance, most people settle on PayPal as it is known to process payments in real-time, allowing funds to arrive at the brokerage account within minutes. It charges some of the lowest costs and is available in most jurisdictions.
4. Open a Position to Long/Short Decred
With sufficient funds in the account, one can move into the actual business of buying Decred. While dealing with brokers, two options are usually available, long and short. Opening a long position entails purchasing a digital currency hoping that its price will increase to sell at a much higher price. The difference between the opening price and the closing price is usually the profit and the amount.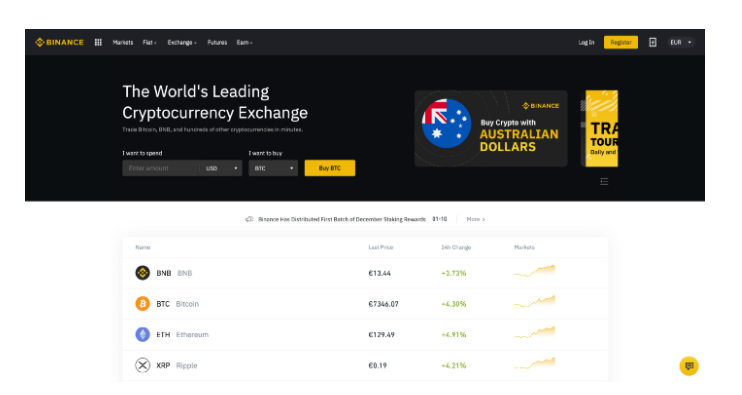 Similarly, it is possible to profit from falling Decred prices. In this case, you only need to open a short position and hope that price will continue falling. The difference between the price at which a position is opened and closed is usually the profit.
Once you master the art of trading, you can always profit from the rising and falling prices of DCR. The idea, in this case, is to buy low in anticipation of price rallying and selling high, expecting prices to drop.
5. Close your position
Once you open a short or long position, it is important to know when and where to close the position, to lock in profits or minimize losses accumulation. A take profit is an order that automatically closes a position once a given profit target is met. In case of a short position, it is set a few points below the opening price. The short position will be closed as soon as the price drops to the level set.
Similarly, a take profit in a long position is set a few points above the price where one opens a trade. Once the price rises to the level, the position would be automatically closed, locking profits.
A stop loss is an order that helps militate against losses accumulation. In case of a long position, a stop-loss order will close a position as soon as the price falls to a set level. Additionally, it will close a short position once the price rises significantly.
How to Buy Decred with an Exchange
Buying Decred in an exchange is a sure way of assuming ownership if one intends to hold the digital currency for long. If you believe in the cryptocurrency's long term prospects, then an exchange would be the perfect spot to visit to buy some coins for long term holding.
While Buying Decred in an exchange, it is important to settle on a reputable and regulated exchange to avoid losing funds. It is also important to settle on an exchange that provides competitive rates for purchase and withdrawals.
An exchange that charges higher fees to buy Decred might necessarily not be bad. Higher fees could come with an added layer of security that ensures one's holdings are adequately protected from hackers. Similarly, the exchange could be charging higher fees accompanied by faster transaction times.
The regulatory status of an exchange is a must if one is to deal with an exchange that adheres to the best industry practices. Regulated exchanges accord some of the highest levels of protection to people's crypto holdings.
1. Set Up a Decred Wallet
While buying Decred in an exchange, it is always advised to store the coins in a wallet away from exchange networks. Therefore, setting up a cryptocurrency wallet is the first step to buying Decred in an exchange. In the cryptocurrency world, wallets come either in hardware or software.
A hardware wallet stands out as it is a physical device that accords safe storage for DCR coins while cutting any links between the coins and the internet. They are often dubbed Cold storage, given the connection between the wallet, and the internet is cold.
Hardware wallets are some of the best as they offer complete protection from hackers. Given the lack of internet connection, a hardware wallet can't be hacked.
On the other hand, software wallets are software programs that exist in phones and PCs designed to offer storage to cryptocurrencies. They come as downloadable pieces of code. A key is needed to decrypt a software wallet to be able to access its holdings.
The fact that software wallets are connected to the internet means they are highly susceptible to hacking incidents. However, they offer the highest levels of convenience and portability as one can access their holdings from virtually anywhere.
Decred already offers desktop and mobile wallets compatible with hardware wallets to use for safe DCR token storage. Decrediton is the official desktop wallet for the Decred token. The wallet is fully open-source and has been around for quite some time.
Decrediton is fully open source and offers an excellent interface for storage, sending, and receiving Decred coins. The Desktop wallet is available for use in all the major operating systems, including Windows, MAC, and Linux. There are also mobile wallets for iOS and Android devices available for download on the company's website.
It also stands out given the security measures in place that ensure people's holding are securely stored. Decredition is a perfect fit for holders looking for a secure place to store and stake their Decred tokens.
However, it is important to note that you cannot solo-stake your holdings in the wallet. Instead, you must make use of a staking pool or Voting Service providers.
2. Choose and Join an Exchange that Offers Decred
Once you have settled on a hardware or software wallet, the next step to buying Decred on an exchange entails selecting an exchange. You can always look to buy Decred in Binance, KuCoin, and Huobi. The exchanges charge specific fees for their services, and each one of them comes with unique registration processes.
3. Choose Your Payment Methods to Buy Decree
Once you have selected an exchange, check out the payment option that the exchange offers to fund an account. Some of the payment options offered by most exchanges include bank transfers, electronic transfers with Skrill and PayPal, as well as bank cards.
Each payment option stands out in its own way. Therefore, you should be able to settle on an option that meets your needs. For instance, bank transfers are known to process payments within minutes, thus, offering the highest level of convenience.
4. Place an Order to Buy DCR
Once you have registered an account and funded it, buying DCR on the exchange would be as easy as clicking buttons. However, it is important to note that different exchanges offer different options for buying Decred.
For instance, some exchanges allow one to buy DCR with fiat. In this case, you only have to deposit money and click the buy option to purchase the desired amount of DCR coins. Other exchanges, on the other hand, would require you to Buy DCR using other cryptocurrencies such as Bitcoin or Ethereum.
5. Safely Storing Your DCR in a Wallet
While cryptocurrency exchanges allow people to buy Decred coins and offer storage services, they are usually not the best for storage. In an era where hackers are always looking to steal people's holdings in exchanges, it is highly recommended to only store DCR tokens in a hardware or software wallet.
Once you have bought DCR coins, it would be wise to transfer them to a wallet. Withdrawing and storing in a private wallet is a pretty straightforward process from an exchange. This process should only be undertaken by people who intend to hold on to their DCR coins for some time.
By leveraging PoW and PoS mechanisms, Decred is extremely difficult and expensive to attack. The hybrid model ensures all incentives are aligned with miners and voters interests, therefore, providing checks and balances, the key to long term stability
For DCR transfer from an exchange to a wallet, simply input the address into the recipient address field of the withdrawal request in an exchange, and select the amount of DCR coins you wish to transfer
Should you Buy or Trade DCR
There is a big difference between buying DCR and trading the coin. Therefore you need to have a big vision of what you intend to achieve as both are pursued for various reasons. Buying DCR allows people to assume full ownership of the community cryptocurrency. When buying the coins, storage is crucial as they have to be stored somewhere, far from the prying eyes of hackers. Buying is ideal for long-term investors who believe in the long-term prospects.
Trading, on the other hand, allows people to profit from short-term price swings. It is a short term investment play where the focus is usually on generating profits rather than believing on Decred Blockchain prospects.
What is the Difference between a DCR Exchange and a Broker?
A DCR Broker is highly suited for people who wish to profit from the coin's price fluctuation. It is a place where people buy and sell digital currency; consequently, profit from price difference as the price fluctuates on any given day.
Crypto brokers offer exposure to various financial instruments that allow people to profit from DCR price fluctuation. CFDs or Contract for Difference are instruments that enable people to take trades on both sides, either long or short, consequently profit from price fluctuations. If your goal is to achieve a big return on DCR over a short period, then trading DCR in an exchange is the way to go.
If your goal is to Buy DCR and hold it as a long term investment waiting for its value to appreciate, buying from a cryptocurrency exchange would be the way to go. Exchanges allow people to own a coin in exchange for fiat or another cryptocurrency.
DCR: Long vs Short Term Investment
There is a big fundamental difference between holding DCR as a short and as long term investment. As a long term investment, you can always buy DCR from an exchange and transfer it to a wallet for safe storage. With this approach, one can buy DCR and hold for years to sell after a significant appreciation in price. This approach is useful for people who wish to support the DCR blockchain.
For those interested in profiting from short term price swings', then DCR can be pursued as a short term investment. The process is pretty simple as it entails opening an account with a broker from where one can open long and short positions to profit as prices move up and down. This approach is especially useful to those who do not wish to own the coin outright, which also calls for the setting up of a wallet.
Tips to Buying Decred
Choose the Right Time and Do Your Own Research on Research
As is the case with any investment in the financial markets, one ought to be on top of their game when buying DCR. It is important only to buy when DCR has depreciated significantly and is expected to appreciate. This can only be achieved by doing extensive research on various platforms to settle on the right time to buy low.
Compare Costs to Buy Decree
Exchanges and brokers offer different prices and charge different fees for buying and selling DCR. While some of the platforms don't vary much on costs, some do. It pays to only settle on a broker or an exchange that charges the lowest fees and offers competitive rates to purchase an optimum amount of DCR coins.
Safety and Security when Buying Decree
The unregulated nature of the cryptocurrency world calls for extra caution when it comes to buying and selling DCR. Security and safety should always be a big consideration while selecting an exchange or a broker. Similarly, a site should offer 2FA mechanisms as a way of protecting one's account from unauthorized access. A site should also come with SSL certification.
What is the Best Payment Method for Buying Decred?
Buy Decred with Credit Card – A widely used option in most exchanges
Buy Decred with Bank Transfer – A popular payment option for buying in exchanges and brokerage accounts.
Buy Decred with Bitcoin – The easiest way and supported by many exchanges.
Buy Decred with PayPal – PayPal is a convenient payment option for exchanging Fiat for Decred.
Other Ways to Buy DCR
In addition to crypto exchanges and brokerage accounts, it is also possible to Buy Decred via peer to peer platforms. Such platforms facilitate the transfer of Decred coins between wallet addresses. They are some of the best as they come with low transaction fees.
Another option involves mining the altcoin to assume ownership. The mining process entails connecting powerful computers or using specialized machines to solve complex mathematical problems. Any correct answer to a puzzle results in a reward in the form of a DCR token followed by a new block on the DCR blockchain.
Mining Decred using ASIC machines is the best and most profitable way, following a recent network upgrade. To start mining, you first need to acquire and install an ASIC machine. In addition to the mining machine, you will need a wallet. A wallet acts as a bridge between the mining gear and mining pools. A wallet offers safe storage for the coins mined.
Frequently Asked Questions
Yes. Cryptocurrency exchanges such as Binance, Bittrex and Huobi offer support allowing one to buy DCR using fiat currency or other major cryptocurrencies like Ethereum and Bitcoin.

A Decred wallet is essential for people who wish to hold the coin for a long time for various purposes. Similarly, you can always store the tokens with the exchange if you want to trade them and profit from short term price fluctuation.

Yes. Decred can be mined using specialized machines or powerful computers connected to solve mathematical puzzles. A correct answer to a puzzle once approved results in one being rewarded with DCR tokens.

First, you need to register an account with a broker. Once an account is verified, you will have to fund it to buy and sell DCR in a pair with other cryptocurrencies or fiat.

Decred was created as an alternative to Bitcoin. However, it is not a Bitcoin Fork as it is adaptable with a formalised governance structure. It has also proven to be highly secure, hard to attack. It is also sustainable as it is funded through block rewards.
Alternative Cryptocurrencies