How to Mine Dash - Step-by-Step Guide
Dash (DASH)
...
Dash (DASH) mining involves verifying and recording transactions on the blockchain in exchange for a reward.  Miners solve mathematical problems defined by the network's X11 algorithm using their computing power and energy. They collectively keep the network secure, stable and decentralised.  
The Dash network uses a two-tier system with miners in the first tier and master nodes in the second tier. Both tiers work together to provide instant transactions and ensure the privacy that Dash is famous for. This article will take a closer look at how to mine Dash and what you need to get started. 
Our Quick Guide to Mine Dash
Set up a Dash wallet
The first step before mining any digital currency is to get a secure digital wallet for storing your rewards. There are several hardware and software wallets to choose from. A wallet will ensure whatever tokens you earn through mining are safely and securely stored.
Join a Mining Pool
Mining Dash solo requires a prohibitive amount of computing resources. A better option is to join a mining pool—a group of miners who pool their resources to mine blocks and split the rewards. For instance, if your contribution to a pool with a hash rate of 420 GH/s is 10%, you will receive 1.457 DASH over a year.
Start Mining
There are checks you need to complete before you begin mining Dash. First, check your mining computer's hash rate to figure out how much computing power you can contribute. Next, check the estimated electricity consumption and cost of power in Kilowatts per hour (kWh). Use this information to calculate whether mining Dash will be profitable for you.
Alternative Cryptocurrencies
Requirements – What do You Need to Start Mining Dash Today?
Mining Dash to make a profit is a long-term investment. You need to be knowledgeable about several factors, including hardware, software and other technicalities. This next section will cover everything you need to know before you become a Dash miner.
Popular Hardware and Mining Rigs for Dash
The Dash network is secured using Proof of Work (PoW) mining. Miners use specialised computers known as Application Specific Integrated Circuit devices, or ASICs for short, to solve hash functions defined by the network's X11 hashing algorithm. They receive DASH tokens in exchange for using their computing resources to confirm transactions and secure the network.
ASIC miners cost anywhere from $1,000 to over $10,000 depending on factors like:
Hash Rate – The number of hash functions a miner can solve in a second. The higher it is, the better a miner tends to be. The mining difficulty is constantly increasing, and miners with poor hash rates can quickly become useless.
Power consumption – Solving complex hashes takes energy. The higher a miner's hash rate, the more electricity it consumes. Power consumption is an important variable to consider, especially if electricity is expensive in your area.


Dash can alternatively be mined using GPUs and CPUs, but these two methods have become unprofitable since the introduction of ASIC miners. They are not recommended unless you have access to free electricity. Examples of good ASIC miners include:
1. Antminer D5
The Antminer D5 is a mid-range miner from world-renowned ASIC manufacturer Bitmain. It is the successor of the Antminer D3, which was one of the most popular miners for Dash. With a price tag of $1,180, it has a powerful hash rate of 119 Gigahashes per second (GH/s) and modest power consumption of 1566 Watts (W).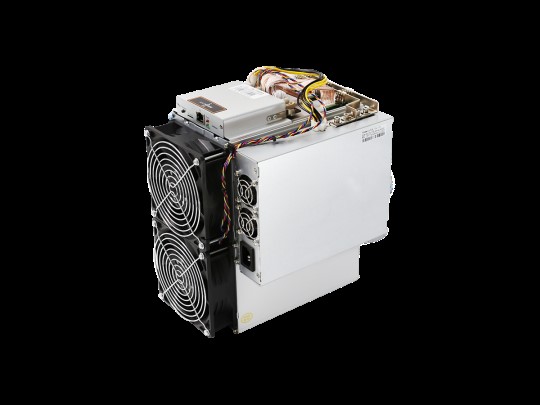 For comparison, the Antminer D3 had a hash rate of 17 GH/s and required a 970W power supply. The D5 is 4.5 times more efficient and represents a qualitative leap forward in ASIC mining tech.
2. FusionSilicon X7
The FusionSilicon X7 is a Dash miner by Shenzhen FusionSilicon Company that was first released in 2019. The device is small, weighing about 10 lbs, and has a hash rate of 262 GH/s with a power consumption of 1420W. It provides great performance with an efficiency rate of 4.96 Joules per Gigahash (J/GH).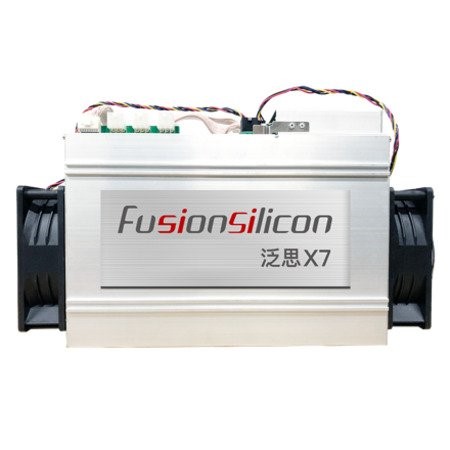 The X7 has three hash boards with 63 x 22 mm chips. It comes equipped with a control board running Linux with Cgminer pre-installed. At $1,820 per unit, it is a little more expensive than the Antminer D5, but it is also a more powerful miner in terms of performance.
3. StrongU STU-U6
StrongU STU-U6 is an ASIC miner designed by Shenzhen StrongU Technology for mining blockchains that use the X11 hashing algorithm like Dash, Enigma, Memetic, and more. It has a high hash rate of up to 440 GH/s with a power consumption of 2200W.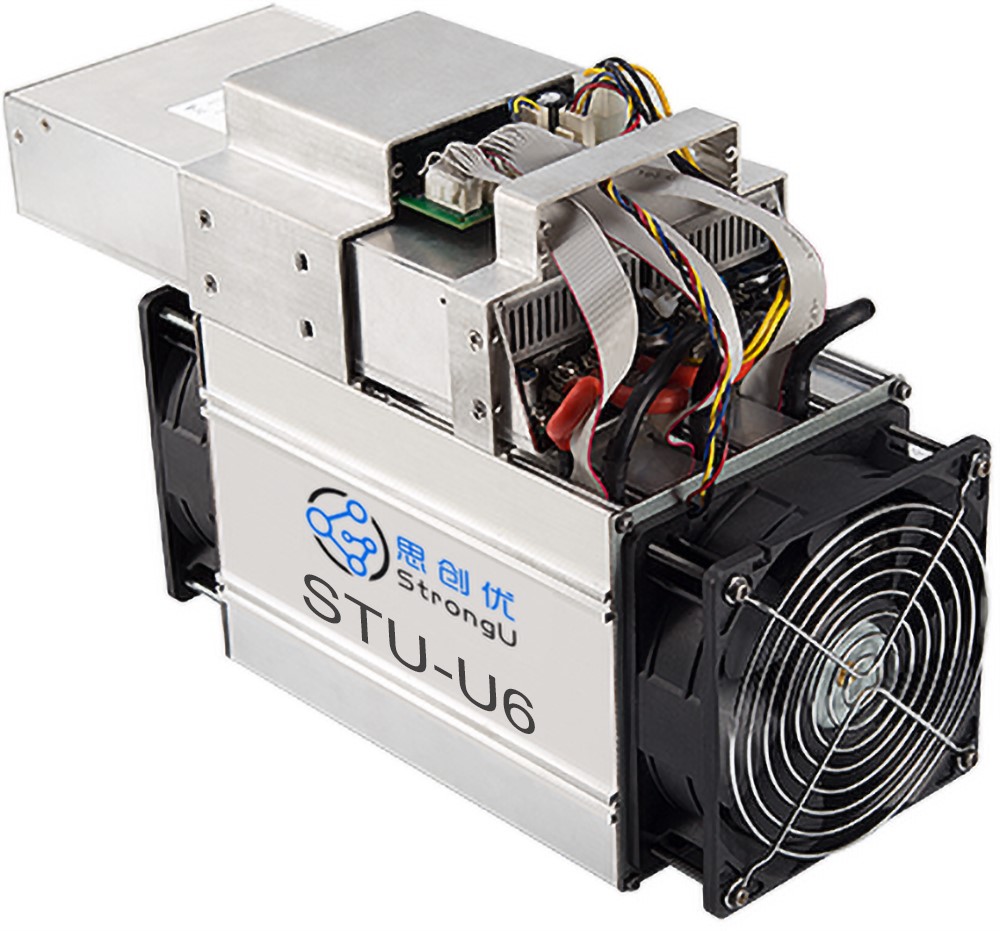 This is a beefy miner that weighs 15.8 lbs and 135 x 208 x 370 mm dimensions. It retails for $1,300, which is a good price considering its hash rate and modest power consumption.
4. Spondoolies SPx36
The Spoondoolies SPx36 is the most pricey option at $7,000. It boasts an impressive hash rate of 540 GH/s but requires a considerable 4,400W of electricity to operate. It can be used to mine 31 different coins, including Dash.

It is a heavy-weight ASIC miner at 42 lbs. Considering its price and hash rate, this device is better suited for experienced miners who are serious about turning a profit.
Software
Mining software is designed to use your computer's resources to solve PoW problems and earn you DASH tokens. These apps run in the background, and you get paid for the work your PC does. You can allocate how much of your computing resources you're willing to spare, and the app will funnel those resources to a mining pool. Mining apps combine the processing power of thousands of computers around the world for mining, which significantly increases your likelihood of getting paid.
Once again, the prevalence of ASICs has made mining with a personal computer's CPU and GPU unprofitable. The number of DASH tokens you will earn when you use a mining software on a personal computer will be small. However, mining software can also work on mining rigs and mining farms. Making a profit with these apps is possible if you're willing to invest in hardware.
Which software people use to mine Dash
1. Awesome Miner
Awesome Miner is a crypto mining management app for Windows and Linux machines. It features a centralised mining dashboard that enables users to manage multiple mining pools and engines at once. It can handle many mining hardware types and is compatible with several mining algorithms, including X11, SHA-256, and Scrypt.
2. MultiMiner
MultiMiner is another mining management app available on Windows, Linux, and macOS. It is an easy-to-use app that enables miners to easily switch their mining rigs (GPUs, CPUs, and ASICs) between different cryptocurrencies, including Dash, Bitcoin, Litecoin, Ethereum, ZCash, and Monero. It supports 17 mining algorithms out-of-the-box, such as SHA-256, X11, X13, X14, X15, Scrypt, and more. It also allows users to add unsupported algorithms, coins, and miners.
3. Hashflare
Hashflare is a cloud-mining platform where you can mine multiple cryptocurrencies, including Dash, Bitcoin, Litecoin, and Ethereum. Users can sign up to begin mining right away. Earnings are deposited directly into your wallet address.
Can I Use my Personal Computer to Mine Dash?
You could technically, but it won't be worth the effort. Using your personal computer might have been a viable option in 2014 when the Dash network went live for the first time, but the landscape has completely changed today.
You would be competing with miners who have invested tens of thousands of dollars to build warehouses filled with racks of servers dedicated to mining cryptocurrencies. Your chances of getting paid would be akin to winning the lottery.
Technical Knowledge Required to Mine Dash
Anyone looking to get into Dash mining should be aware of some technical terms that often come up. Below are some key concepts you should know about:
Hash Rate – The hash rate represents the number of hashes your mining rig can solve per second. The higher the hash rate, the better your miner is at solving complex problems, and the higher your mining rewards.
Mining Profitability – The profitability of mining dash is calculated using hash rate, Dash price, and cost of electricity per hour. Divide what you get by two because Dash is a two-tier network, and block rewards are split between miners and masternodes.
Blockchain – A decentralised network that records every transaction verified by miners since its launch. Think of it as a magic book with several thousand copies around the world. Every copy is automatically updated whenever a new block is mined. A transaction recorded in the book cannot be deleted or altered.
Mining Fees – Performing transactions on the blockchain isn't free. Users are typically charged a small fee that is paid to miners once the transaction is verified and added to the blockchain.
Mining Blocks – A data set containing information about transactions. Each block carries a record of multiple transactions. Once all the transactions in a block are verified, it is added to the blockchain.
Block Rewards – The amount of cryptocurrency rewarded to miners for solving a block equation. The Dash block reward reduces by 7.14% after every 210,240 blocks (about once a year). The block reward in 2021 is 2.88 DASH.
Masternodes – A masternode is essentially a server with a full copy of the Dash blockchain. Masternodes guarantee a minimum level of performance and can reject improperly formed blocks from miners. They also facilitate the Dash network's anonymity (PrivateSend) and instant transaction (InstantSend) features. Anyone can become a masternode as long as you can prove ownership of 1,000 DASH tokens.
Proof of Service – The mining layer utilizes a Proof of Work consensus mechanism similar to the one used by Bitcoin and other cryptocurrencies. The masternode layer uses a concept known as Proof of Service (PoS) consensus. It is a scoring system used to determine whether masternode operators are providing services in good faith.
Joining a Dash Mining Pool
A mining pool is a group of miners who pool their computing resources to mine Dash and share the block rewards. There are several Dash cloud mining pools located around the world. Using a mining pool has some advantages as well as disadvantages.
Pros
It is a smaller investment in terms of equipment and maintenance.
You increase your chances of successfully mining a block and getting paid.
Payouts are more consistent than when mining alone.
You don't have to worry about electricity costs, ventilation, noise, heat and space.
Cons
You share mining rewards with hundreds of other miners.
Mining pools typically charge fees from members.
Fraud and other disruptions are common with mining pools.
The official Dash documentation has compiled a list of 18 Dash mining pools. Some examples of popular ones include:
Luxor
NiceHash
Multipool
F2Pool
How Profitable is Mining Dash?
There are some factors to consider when calculating the profitability of mining Dash:
Hardware cost – How big is your operation? Unless you have enough hashing power to compete with ASIC farms in China, you're better off joining a mining pool.
Hash rate – The higher your hash rate, the better your chances of getting paid.
Electricity – Access to cheap or free electricity is essential.
DASH to USD exchange rate – How much can you get for 1 DASH in fiat currency? Take potential price fluctuations into account.
Mining pool fees – Mining pools typically take a percentage fee from your earnings.
Using the above details can help you get a reasonable estimate of your mining profitability. Let's use two Spoondoolies SPx36 as an example to illustrate how it works. Here are your theoretical stats:
Total hashing power is 1080 GH/s
Total power consumption is 8800 W
Cost of electricity in your area is 7 cents per kWh
The mining pool fee is 1%
With these stats, you could potentially earn $165.63 per month with the current Dash network hash rate at 8,698,063 GH/s, and the current exchange rate for 1 DASH = $207.89. That amount will fluctuate depending on the network hash rate and DASH exchange rate.
I've Already Mined Dash, What Now?
If you've successfully mined DASH tokens, you have two options: sell the tokens for a profit or 'hodl' the tokens in a secure wallet address to sell at an even greater profit in the future.
Selling Dash
The first choice is to sell your tokens. You can do so through two platforms:
Cryptocurrency Exchanges – There are several online crypto exchanges and broker services where you can buy or sell DASH tokens for a fee. Many require identity verification to combat fraud and comply with government regulation.
Peer to Peer (P2P) networks – These are platforms that connect crypto sellers with buyers in their area. You get to set the price and terms for the sale of your DASH tokens and prospective buyers reach out to you.
The value of DASH tokens is determined by supply and demand. Exchanges and brokers usually charge based on the current market price. Keep an eye on the DASH market to determine if it's a good time to sell or wait.
Saving Dash Coins in a Secure Wallet for the Long Run
The second choice is to 'hodl' your DASH tokens in a secure wallet to sell in the future for more substantial profits. Dash may not have the notoriety of some of its competitors, but that could change in the future as the digital economy continues to expand. Below are some of the most secure Dash wallet options for storing your tokens.
Most Popular
Min. Deposit
$10
Promotion
Award-winning Cryptocurrency trading platform
60+ Cryptoassets available to invest in
Payment Methods:
Bank Transfer, Wire Transfer
Full Regulations:
CySEC, FCA
Cryptoasset investing is unregulated in most EU countries and the UK. No consumer protection. Your capital is at risk. CFD crypto trading is unavailable for clients residing in the UK and US.
Over 45 major blockchains supported
Go offline and hold your coins
Payment Methods:
Bitcoin, Credit Card
Frequently Asked Questions
Yes, but it won't be worth it. Profitable mining requires dedicated computers called ASICs that are specifically designed for that purpose. Your home computer is not powerful enough to compete with these devices.

Yes, but unless you're investing in a powerful mining rig, your chances of getting the block reward will be quite small. It's like the lottery—the more tickets you have, the higher your chance of winning the prize.

Using mining software to mine Dash is free. However, the cost in terms of hardware and electricity can be quite considerable.

Cloud mining allows a user to provide his resources and combine them with other participants. The reward is shared between all participants.

It will depend on the cost of electricity in your region and other factors. You can calculate the profitability by looking at factors like hash rate, cost of electricity and mining pool fees.

Yes, Dash was created as a fork of the Bitcoin blockchain. That means it copied Bitcoin's code, but with modifications to make it faster and more secure.